sweet potato pie bars with pecan graham cracker crust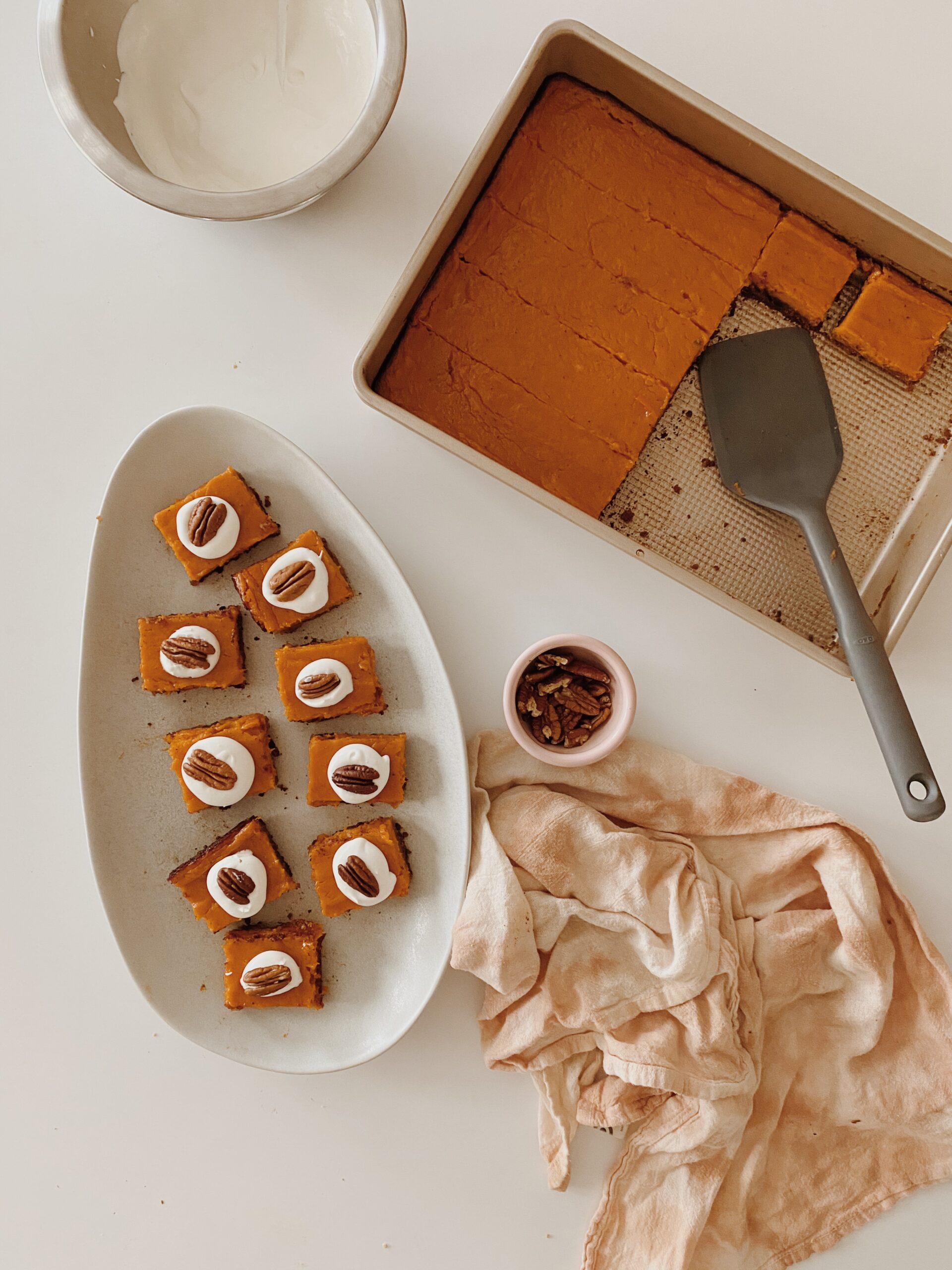 arlo mentioned casually he wanted to make sweet potato pie when we saw a picture of it in a magazine or something, so naturally i put it on our bucket list immediately and was like LET'S GO. in our house we all prefer bar form to pie slices so we went the bar route!
we made these way before thanksgiving but they would make such a good dessert for thanksgiving or christmas.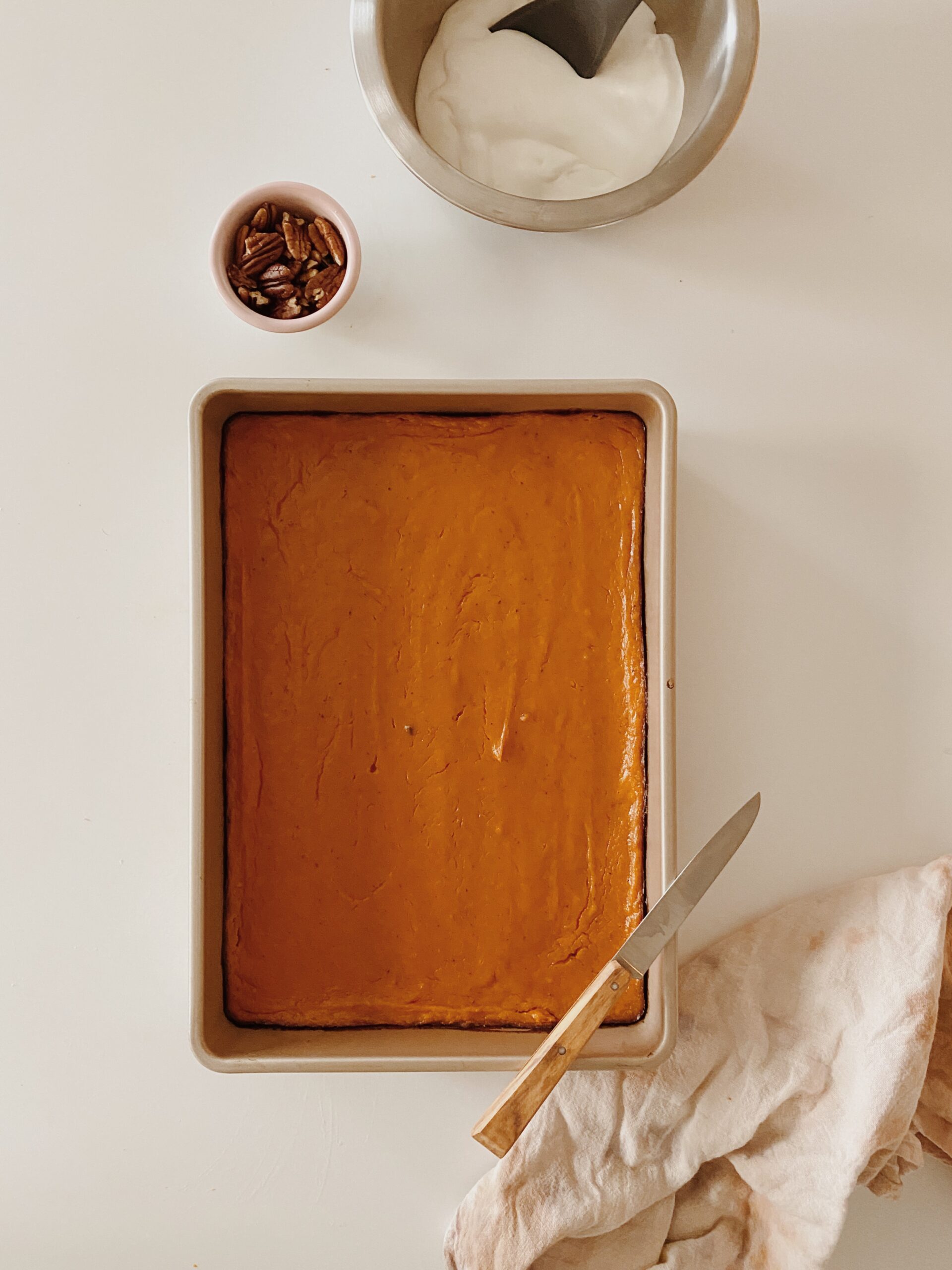 sweet potato pie bars with pecan graham cracker crust
pecan graham cracker crust :
2 cups finely crushed graham cracker crumbs (about 9 rectangle graham crackers)
1 cup finely chopped pecans
4 tb brown sugar
14 tb butter, melted
directions
preheat the oven to 350 degrees F. in a medium bowl, stir together the graham cracker crumbs, pecans and brown sugar. add the melted butter and stir until evenly combined. press the mixture into the bottom and up the sides of a 9×13 cake pan. bake for 6-8 minutes until fragrant and lightly golden. remove from the oven and let cool completely.
(*i doubled the recipe to fit in the cake pan!)
pie filling :
3 medium sweet potatoes, peeled (about 1 3/4 pounds)
5 tablespoons butter, at room temperature
¾ cup sugar
1 ¼ teaspoons freshly ground nutmeg
1 large egg
½ teaspoon vanilla
2 ¼ teaspoons baking powder
3 tablespoons evaporated milk
directions
place sweet potatoes in a large saucepan, and add water to cover. Bring to a boil, reduce heat to low and simmer until very tender, about 45 minutes. drain well.
mash the potatoes in a bowl, add to food processor to get super smooth and remove any stringies there might be
preheat oven to 350 F. add butter to hot potatoes, and mash until smooth. add sugar, nutmeg, egg and vanilla, mixing well. combine baking powder with evaporated milk, and stir to blend. Add to mashed potatoes. whisk mixture until velvety. pour over crust and spread to edges.
bake until pie has set and is lightly browned on top, about 50-55 minutes. cool to room temperature before serving.
once cooled, cut into bars and top with whipped cream and a pecan!