holiday gift guide : stocking stuffers (under $25)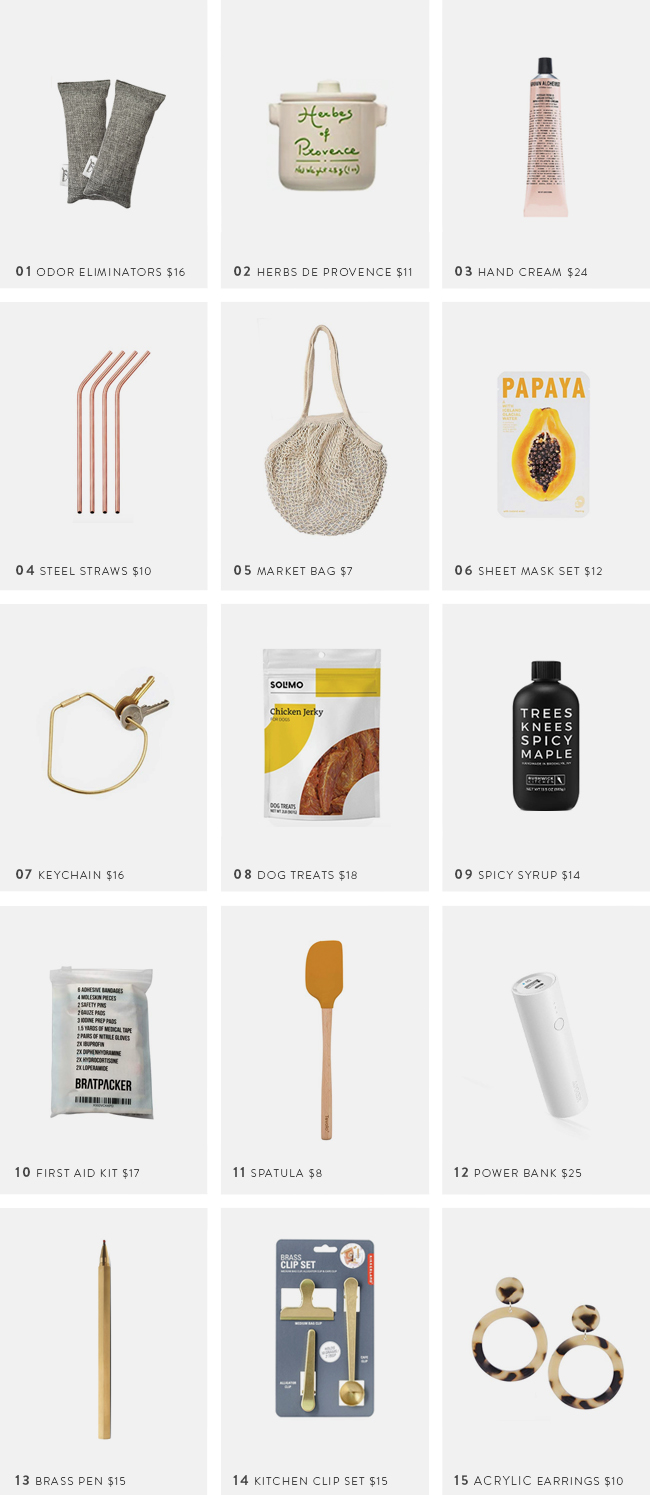 ok one last gift guide, because i couldn't resist putting together some smaller items under $25 — and they are ALL amazon prime so you don't have to worry about them arriving in time, yay!
last year i did two stocking stuffer gift guides, for him and for her, but this year… i didn't feel like it. so it's mostly unisex! stockings can be so hard because you want them to be nice and fun and thoughtful but you also don't want to spend a ton, right? i mostly went with useful items this year, i think maybe because i'm a mom lol? hope this helps you!
01. these little odor eliminator charcoal bags are so helpful to throw in shoes, gym bag, car, etc!
02. i am obsessed with herbs de provence, i use it on basically everything i cook
03. you can never go wrong with hand cream, especially in the winter
04. rose gold straws for your green friends or your bartender friends or friends who just love a root beer float…?
05. you can also never go wrong with net market bags, i love these so much.
06. i think i've put these sheet masks on a gift guide before, but i am obsessed with the packaging
07. i love these brass areaware keychains, perfect for him or her.
08. dog owners are so into their dogs aren't they?? some dog treats that look cute.
09. spicy maple syrup! everyone loves syrup right?
10. a fully equipped little first aid kit, perfect for everyone
11. a spatula in a very cute color (i want this)
12. these power banks i also include but they are so useful! plus it's small and white and sort of cute even.
13. a handsome brass pen that doesn't roll
14. and i love this brass clip set for coffee etc.
15. very cute and very inexpensive earrings!