holiday gift guide : for the cook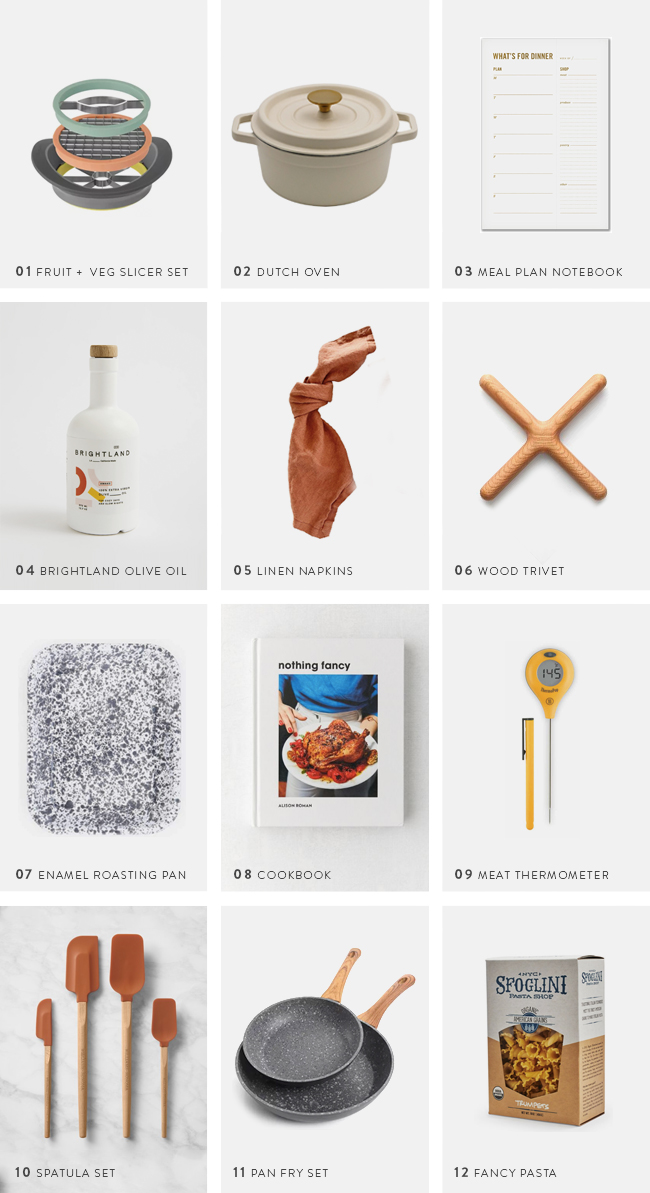 soooo sorry i have been slacking on gift guides this year! did we all realize thanksgiving was a week later so december came way too fast. i've been so busy that i was like maybe they don't need lots of gift guides this year but i got some very sad messages so here we are. i'll try to do as many as i can!
01. this fruit and veggie slicer set is so well designed! hopefully it works well enough too lol
02. i'm a sucker for an affordable and pretty dutch oven that you can leave on your stove
03. i want this meal planning notebook! it makes shopping and planning so much easier.
04. this brightland olive oil is expensive but sooo good (and DUH. SO PRETTY)
05. linen napkins for a really good price in my favorite color
06. i love the simplicity of this wood trivet (and the price)
07. you can never have too much speckled enamelware in your kitchen imo!
08. i asked for the new alison roman cookbook for xmas, i love her recipes.
09. we have this meat thermometer and it works soooo well so i thought i'd include it!
10. obsessed with this spatula set! again in my color lolol.
11. super good looking frying pan set! i love these.
12. you can never go wrong with fancy pantry essentials like exotic pastas!