holiday gift guide : for the toddlers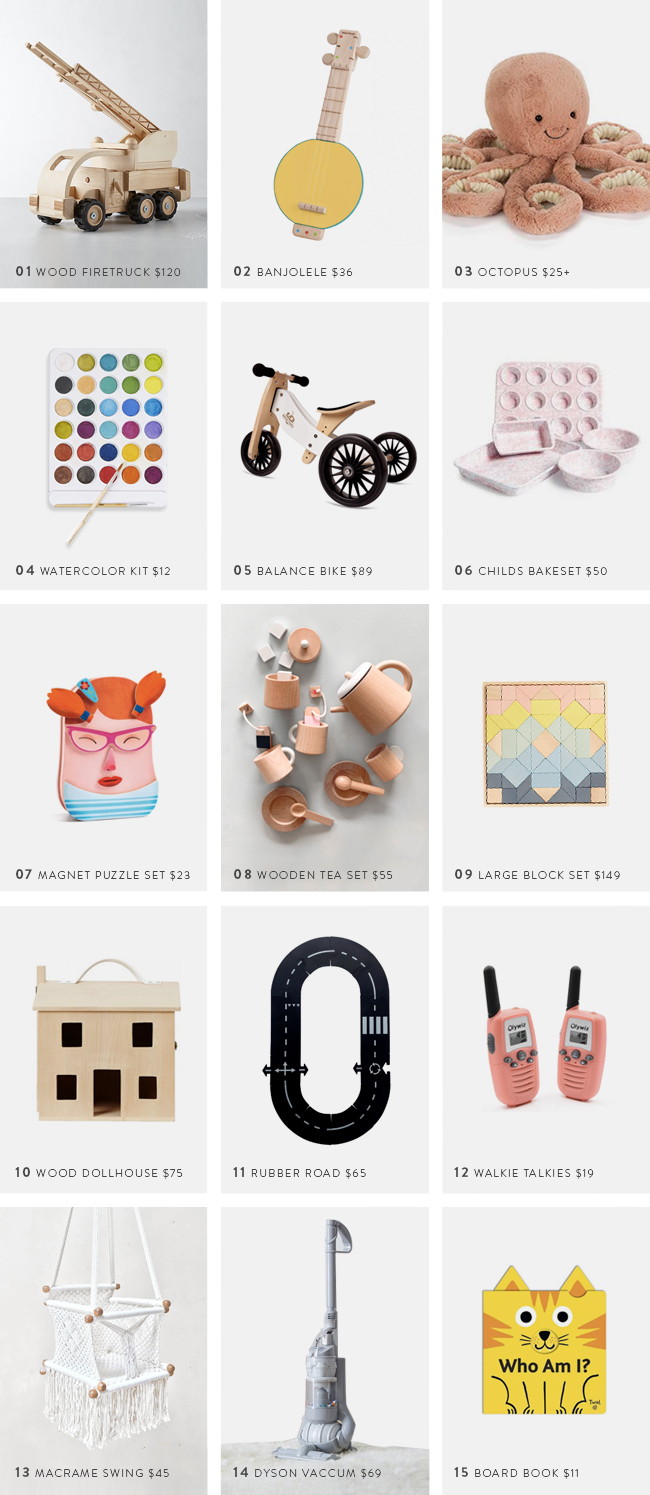 it's gift guide time– once again! your favorite time of year! first up is the littles.
having an almost 2.5 year old, i did a mix of things he has and things i think he'd enjoy but also tried to make it mostly gender neutral with a mix of interests! (art, music, cleaning, baking, cars, etc)
i only included one book, but if you need some more book ideas i keep a running list here.
01. this wooden firetruck is not cheap, but it's SO COOL
02. i love gifting arlo instruments, this little banjo is cuteeee
03. you can't go wrong with a giant stuffy, we have the large size but the XL size is incredible
04. cute 30ct watercolor kit that comes with paper too!
05. this super cute balance bikes converts from a trike to bike
06. always love enamel splatterware — but this mini baking set is especially cute
07. we love playing with this magnet face puzzle, it's so cute and fun
08. a beautiful wooden tea set that will last forever no matter how destructive your kid is
09. another pricy item but these big wooden blocks are so beautiful i had to include!
10. i love that you can close up this dollhouse to put away, and the simple beautiful design!
11. these rubber roads are flexible, durable and good for inside/outside!
12. these cute walkie talkies! arlo would love them.
13. we love our little macrame swing so much!
14. we have this pretty dyson vaccuum and he uses it all the time
15. this board book has lots of flaps and tabs and is super fun