freeloader // downloads from type & title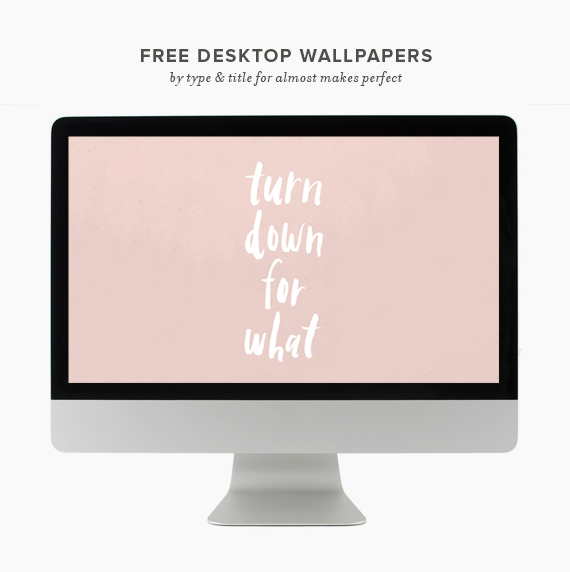 hello friends! it's maggie from type & title!
i'm super excited to be here with a free download for you while molly gets married & heads out on her honeymoon (congrats girl!) i can't wait till she's back with all the DIY details.
so, i have to be honest. i can't take credit. using this phrase for today's download was molly's brilliant idea. i'm going to go ahead and assume that means "theme of her wedding."
get the download (for iphone & desktop) below! oh, and just in case you have no idea what we're talking about, here's a pretty excellent explanation.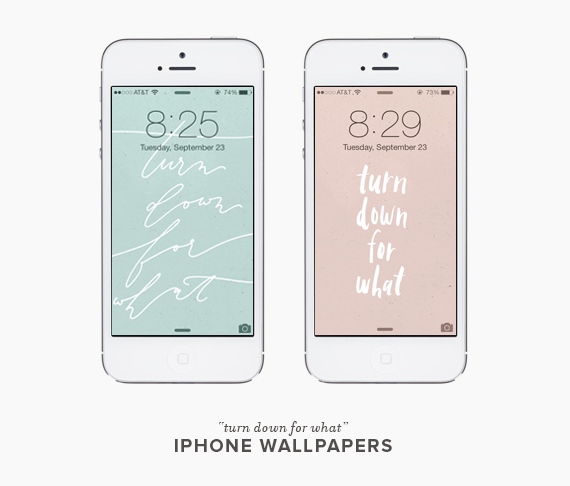 // DOWNLOAD TURN DOWN FOR WHAT DESKTOP (GREEN)
// DOWNLOAD TURN DOWN FOR WHAT DESKTOP (PINK)
// DOWNLOAD TURN DOWN FOR WHAT IPHONE (GREEN)
// DOWNLOAD TURN DOWN FOR WHAT IPHONE (PINK)