printable thanksgiving worksheet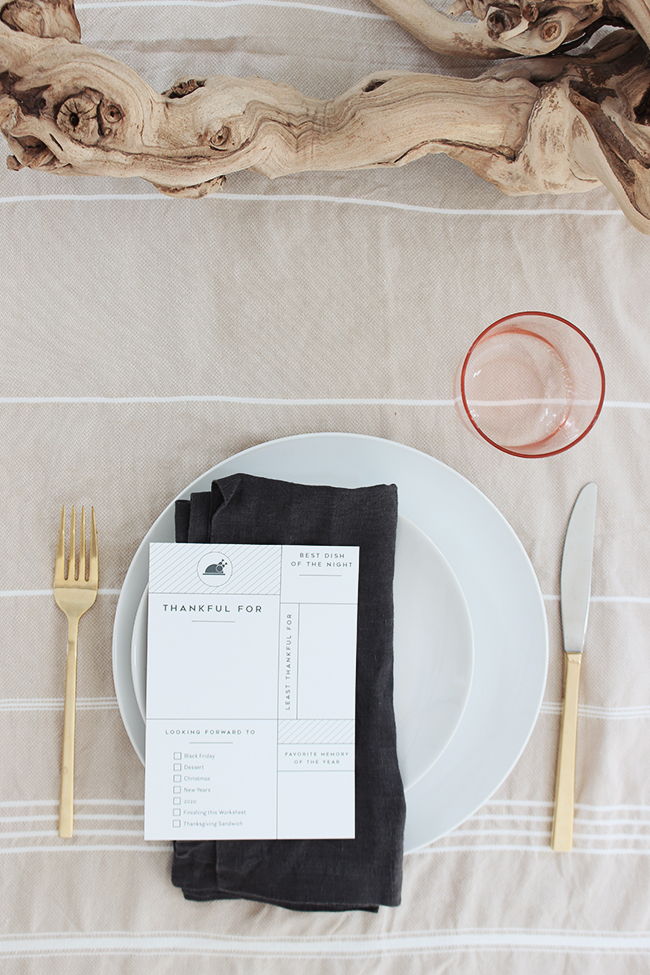 thanksgiving is only a week away now, so you know i had to design a printable for the occasion. a few years ago i did a thanksgiving bingo, and that was fun, so i wanted to do something else interactive.  
a lot of the conversation around our table is usually focused on the previous year, how good the food is, who liked what and who hated that, etc. and now we can immortalize that convo. it sounds corny, but going around the table saying what you're thankful for is usually super fun (especially once all the grownups are finished with a second glass of wine). it's a fun conversation starter and everyone gets a chance to be center of attention for a sec. and this is even more fun, because everyone can write even more.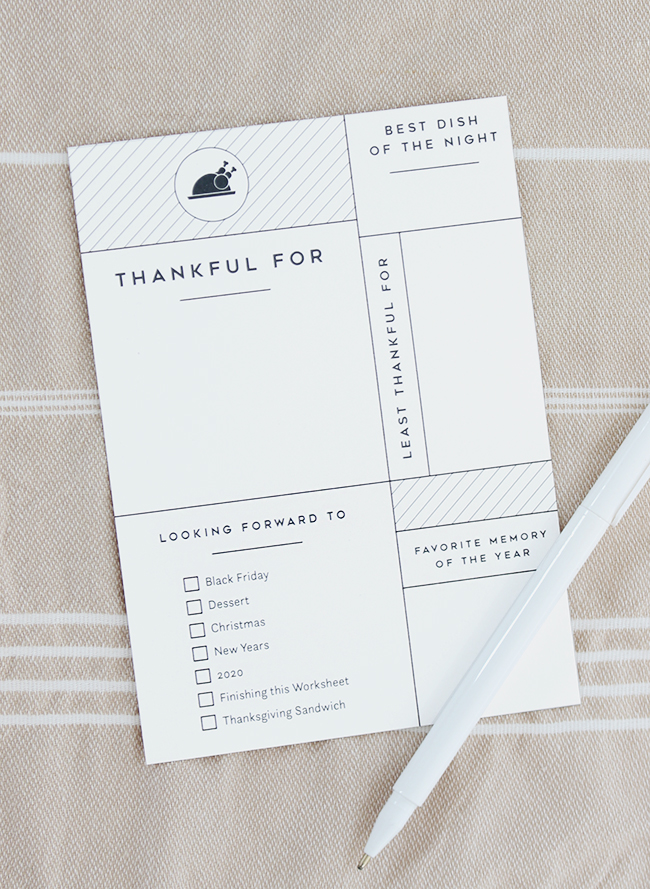 print onto standard 8.5 x 11″ paper or card stock, cut around border. i designed two worksheets per page so you can save some paper.
---
---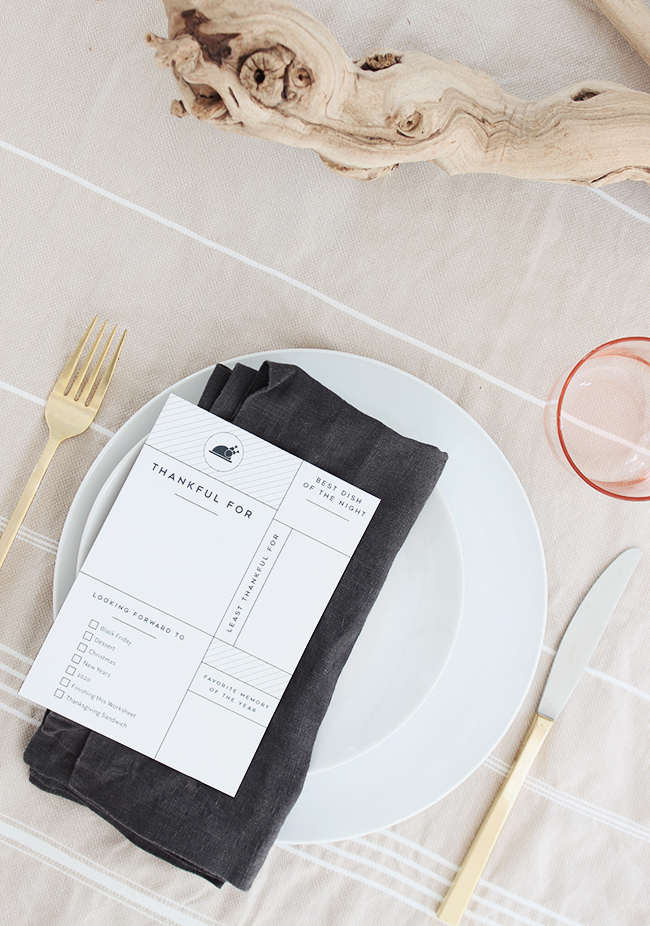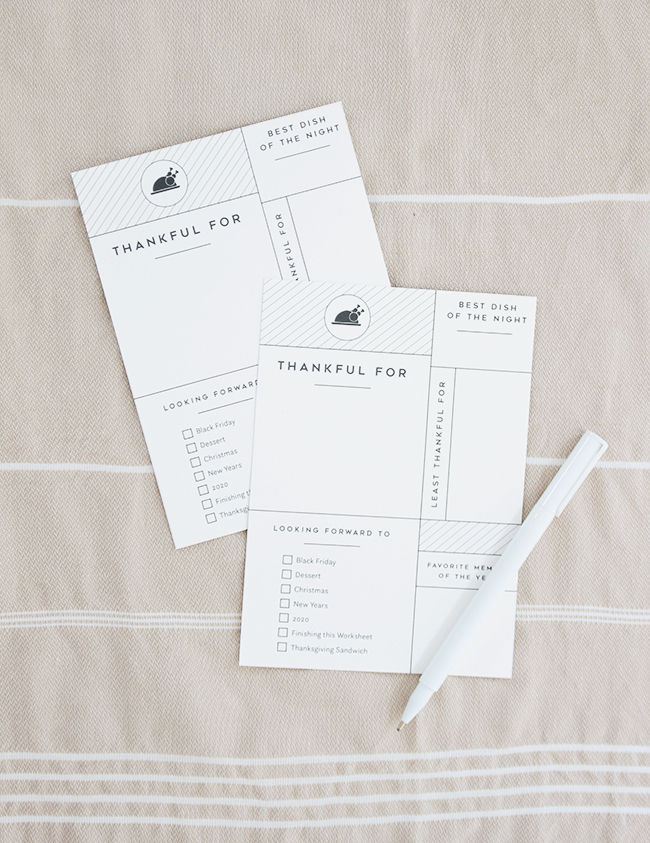 have fun and remember — best dish winner doesn't have to help clean! or something like that. your house, your rules.