printable july 4th sparkler packet labels
i know i'm overwhelming you non-americans with july 4th. and i'm really truly sorry. i swear next week i'll be back to normal, but i just love fireworks and boats and hot dogs and beer. and sparklers. and sharing printables. k i'm done now.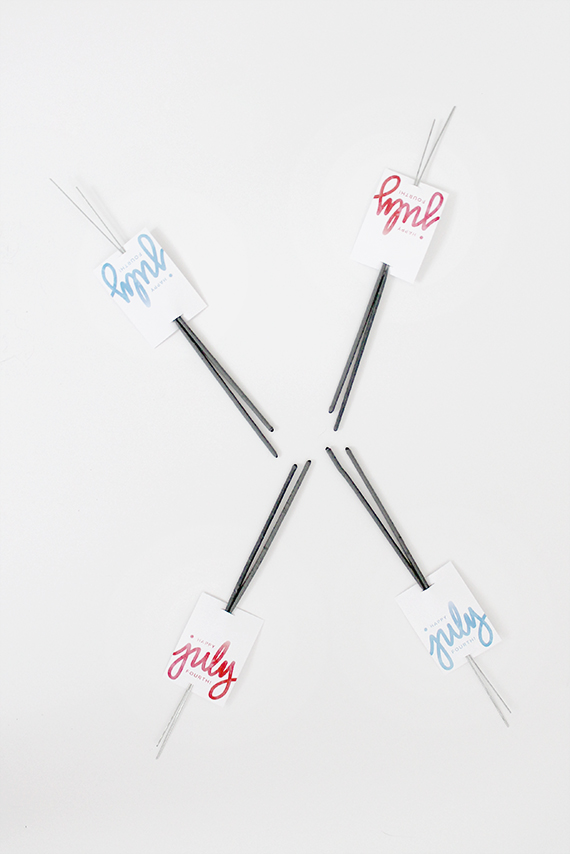 all you have to do to make these little sparkler packets is to print the template on cardstock, cut out, and slice two little slits on top and bottom to slide your sparklers through. you can use more sparklers than two if you cut a bigger slit… like you couldn't have guessed that. hand these out on the fourth and you're the best person there.