payday wishlist by the veda house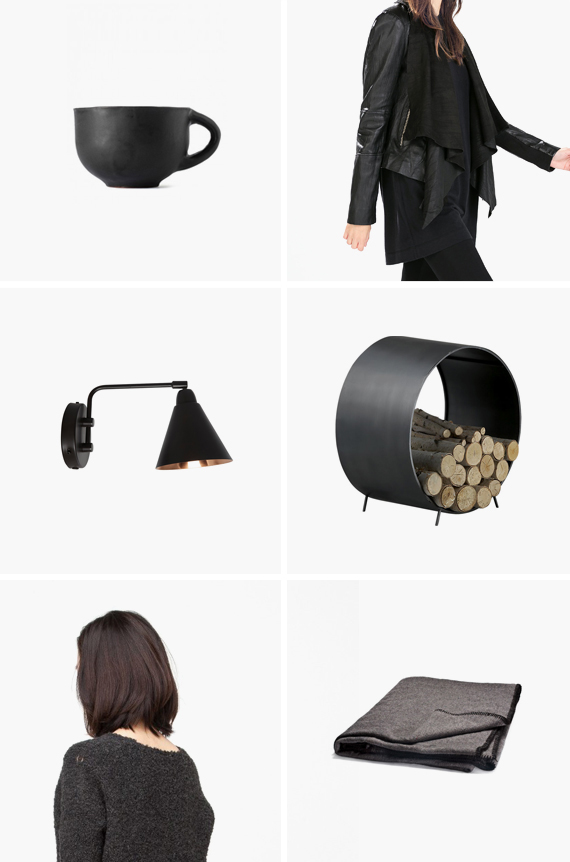 i am a HUGE FAN of cassie of the veda house, so i asked her to share some autumn inspired items for this weeks wish list! if you haven't checked out her blog, go do it asap. then go see her amazing graphic design portfolio.
——————————————————————————————————————————
hi guys! while molly is off tying the knot is palm springs, i've been invited to share a few of my favorite products that get me in the mood for fall. i'm more of a summer kind of gal, so beautifully designed products that just scream "COZY" definitely help make the transition towards a cooler season.
as a minimalist who's drawn to very monochromatic color palettes, the items are perfect autumn pieces my home/wardrobe. i'm loving the more aggressive materials (iron & leather) paired with the softer wool items. enjoy!
huge congrats to molly and her beau! thanks for having me molly.
01. ceramic mug
02. leather jacket
03. black & copper wall lamp
04. wood storage
05. arina sweater
06. wool blanket