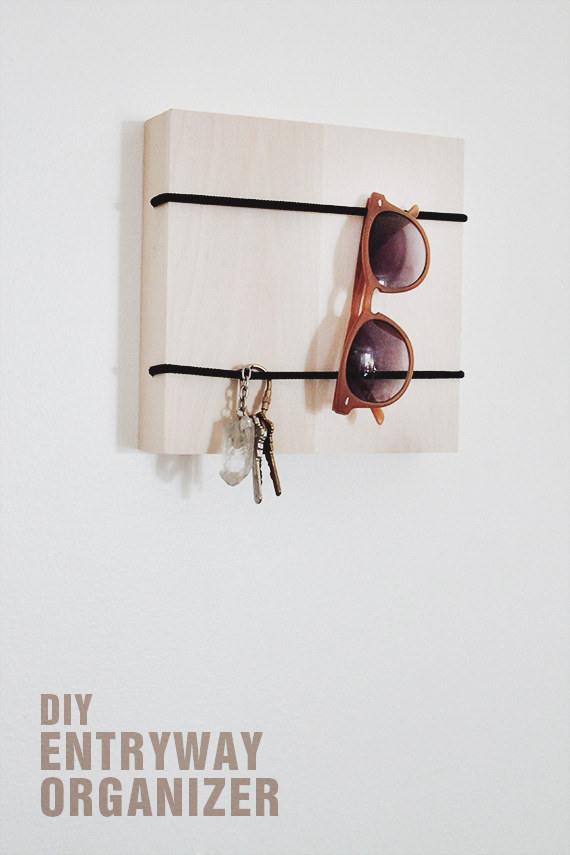 because i'm completely swamped with freelance and wedding stuff this week — i have very little time to work on the blog, so i'm SORRY. I APOLOGIZE. but in the spirit of being busy, i decided to do a DIY that takes five minutes! this might be the simplest DIY to date on the blog.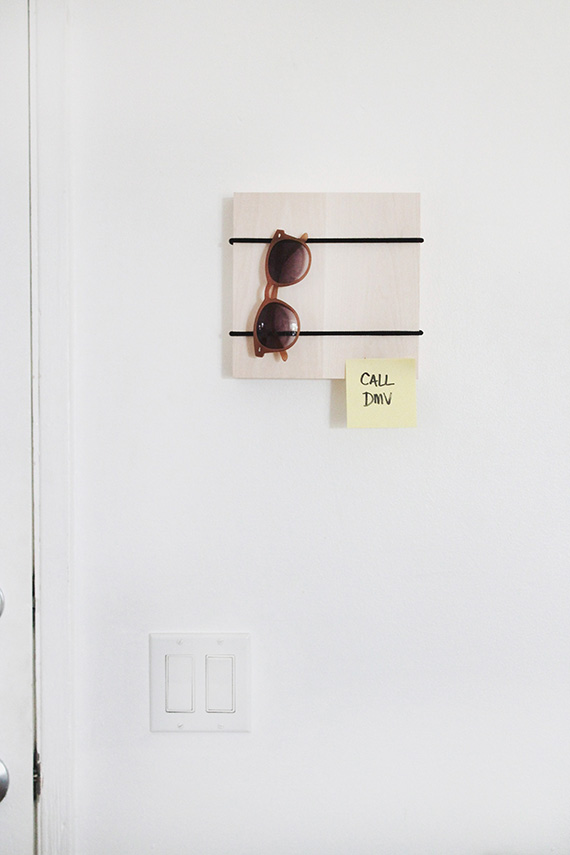 you may have seen simple bungee entryway organizers before, and i've always loved them – so when i saw this wood box at the craft store, i immediately knew what to do with it.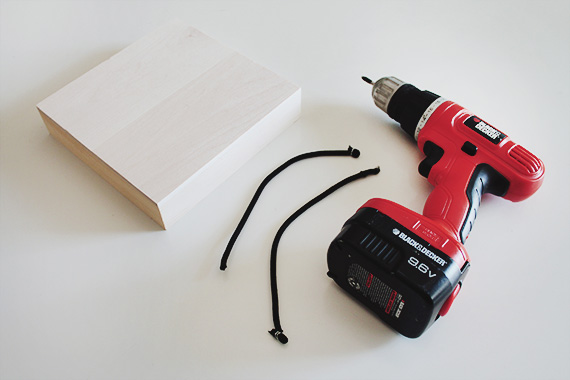 materials
wood framed box
two pieces of bungee (mine had hooks on either ends that we chopped off)
a drill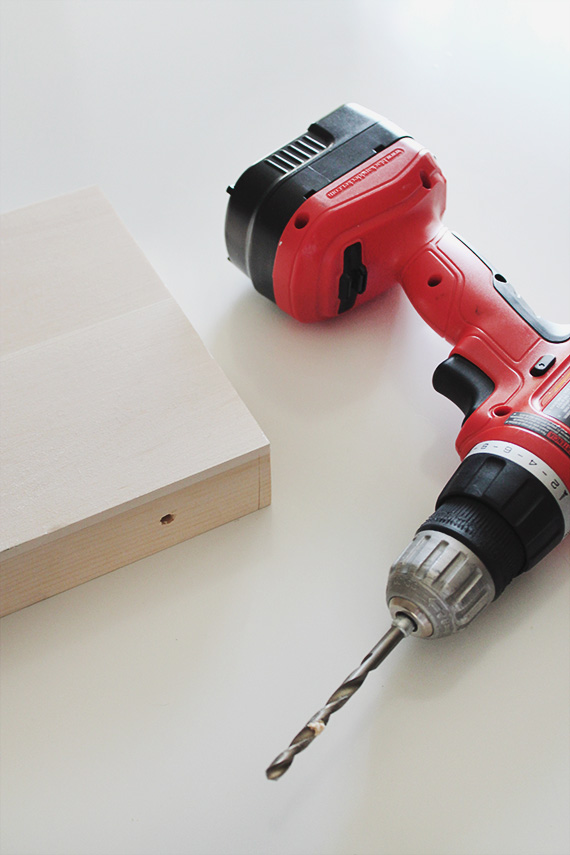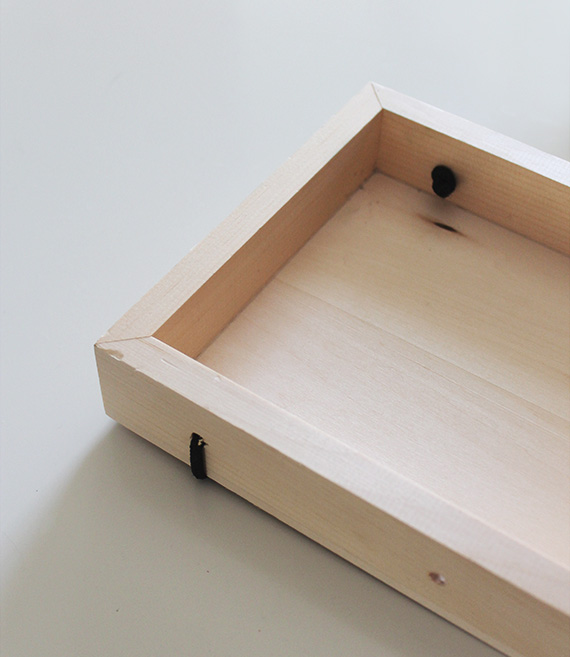 step one | measure where you want your bungee and drill holes
step two | tie a knot on one end of your bungee and loop it through to the other end. tie a knot on the other end on the inside.
step three | hang it.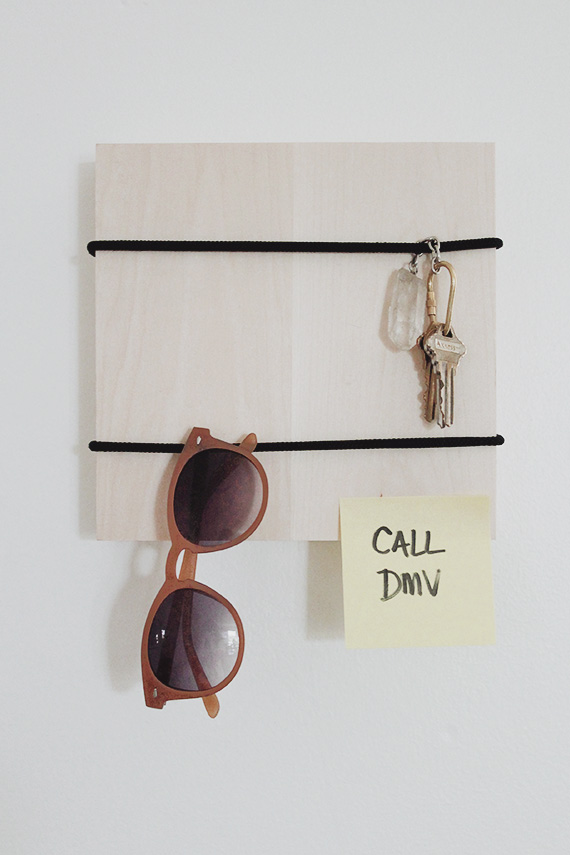 throw your keys and sunglasses on there, you can slip important outgoing mail in there… endless possibilities.