i link you : mothers day edition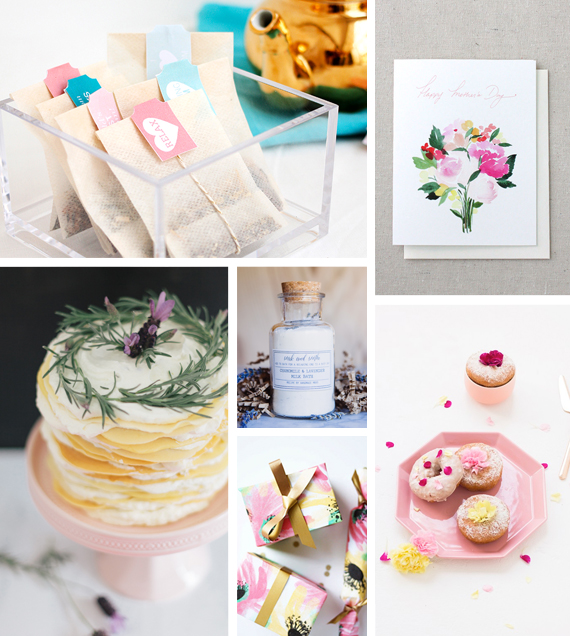 with mother's day this sunday, it felt totally selfish to roundup things i want for myself. but if you're still looking for gift ideas for her, check out the mom gift guide.
if you still need some inspiration, here are my favorite girly projects that you can bust out tomorrow before her big day!
01. all moms drink tea, right? that's their thing. so this diy tea box is simple, easy and perfect. (via freutcake)
02. super lovely watercolor floral mothers day cards by yao chang that you can print right out! (via the alison show)
03. moms love breakfast in bed, but what if you made her a gorgeous crepe cake like this?! (via the house that lars built)
04. homemade milk bath for the mom who loves her bath time (via handmade mood)
05. this beautiful floral gift wrap is perfect for mothers day and printable! (via oh happy day)
06. pick up some edible flowers, throw them on top of everything — your party is made. (via studio diy)
have a happy mothers day and a great weekend!