DIY 30 second holiday garland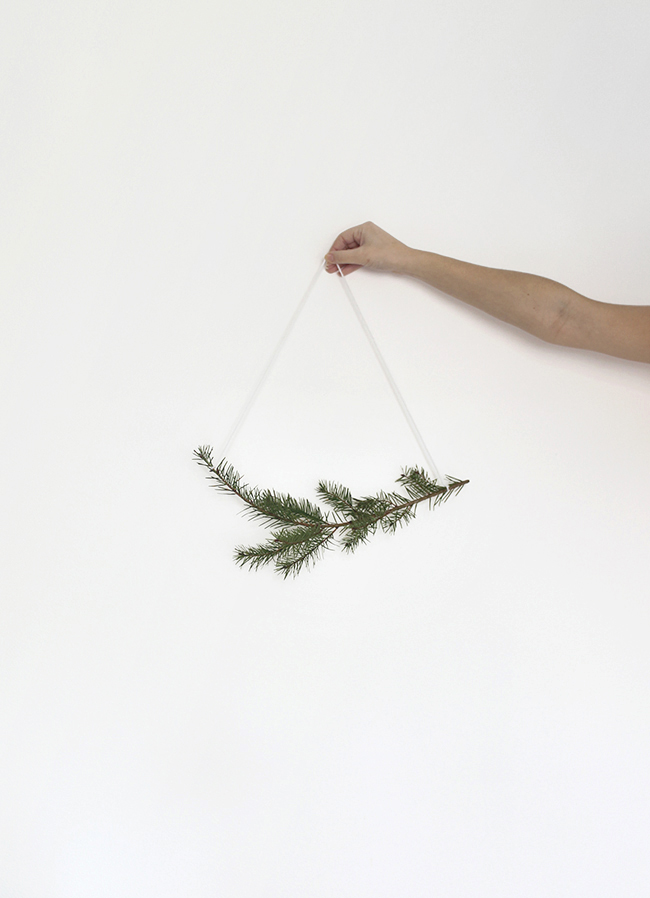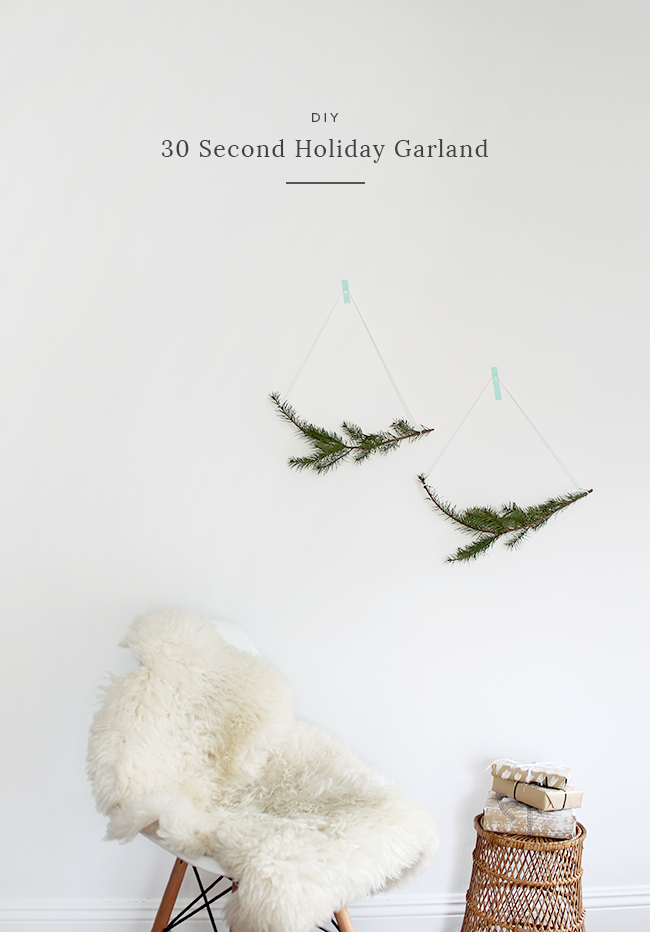 i debated naming this post "30 second holiday garland LOL" but decided against it. but you guys, this garland takes 30 seconds. i'm all about minimal decorating for the holidays, so the simpler, the better — and this one takes the cake. a perfect way to dress up a bare wall before your holiday party.
all you need is some tree trimmings, string and a piece of tape (or a nail). i grabbed a couple of these branches when we picked up our christmas tree (for free) and tied a piece of string to each side, and taped them to the wall. donezo! no floral wire, no nothing.
this is so easy, it's kind of like an april fools post, but it's not. i'm serious.