eating this: avocado toast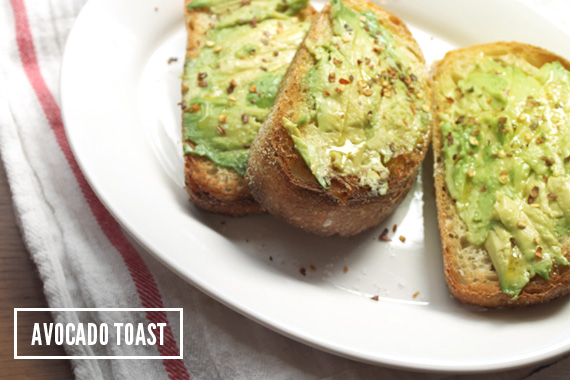 When I read this super easy recipe in Bon Appetit, I immediately dictated it into my phone to try it asap. Well, I went out and bought an avocado and a loaf of bread and it was that easy!
The recipe says to grill the bread. Obviously, that'd be the good way to go, but we haven't cleaned our grill so I just broiled the bread instead. Laaaaazy.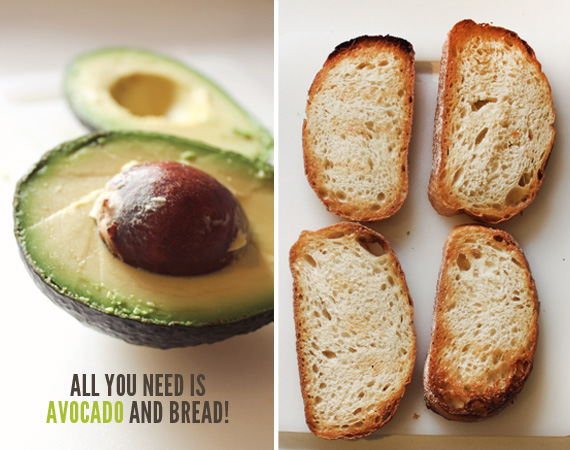 Avocado Toast (from Bon Appetit) 
one nice loaf of bread
an avocado or two (i only ended up using half of one for 4 pieces of bread)
one garlic clove
olive oil
sea salt
crushed red pepper flakes
Grill (or broil) the bread to a char. Rub one side of the bread with a cut clove of garlic. Layer the bread with sliced avocado. Douse with the oil. Sprinkle with sea salt and crushed red pepper.
Could that be any easier? I'm making these again this weekend for a potluck, but in appetizer form (using a baguette instead!)