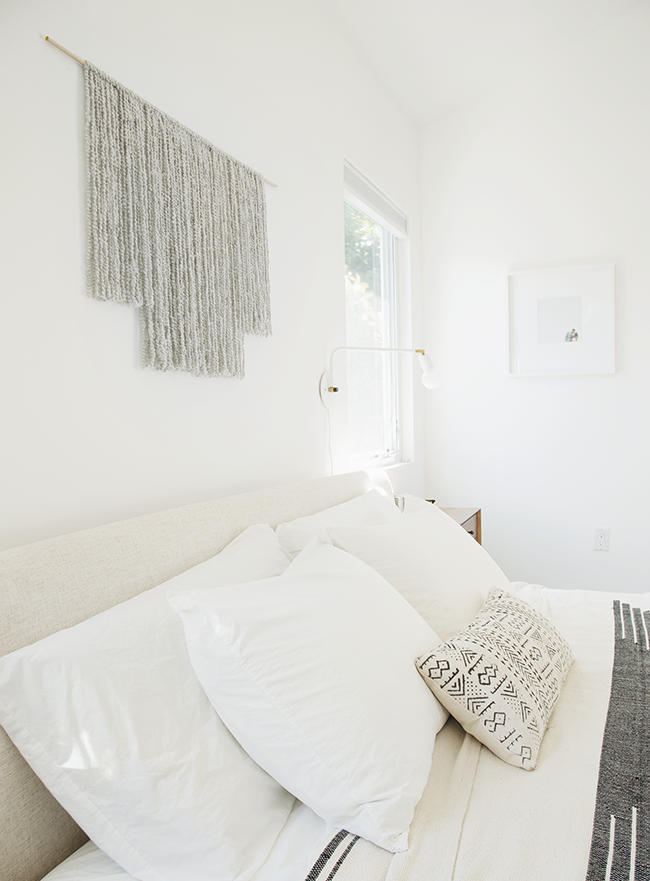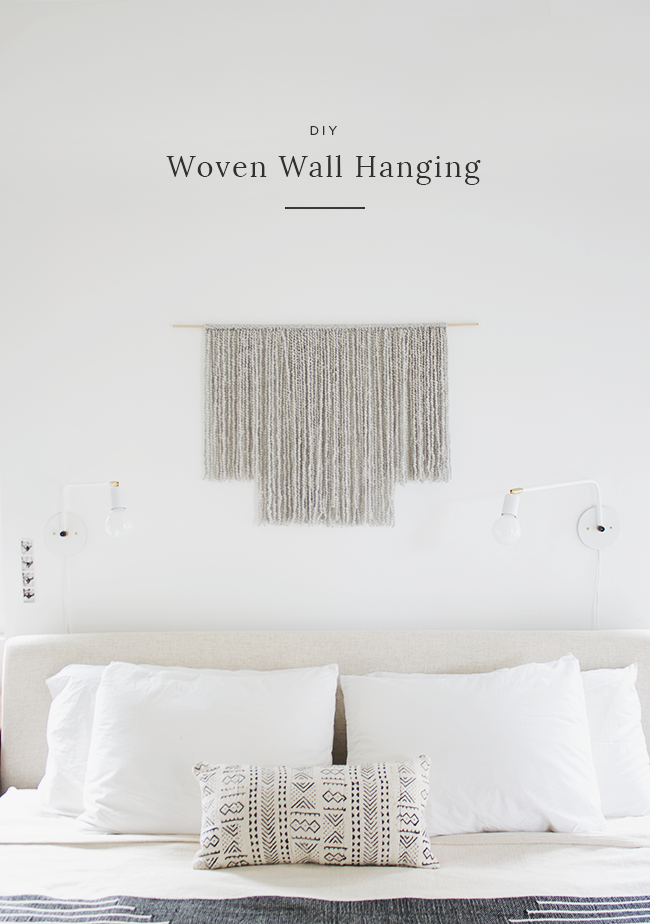 in my opinion, the hardest place to decide art for is above the bed. but that's especially true when you live in california and your husband won't let you put anything above the bed because it's not earthquake safe (i've talked to many friends whose husbands say the same thing) — so i came up with a solution! if this falls on our head during an earthquake, we'll just be like MY HOW SILLY WE LOOK IN OUR MUPPET WIG!

i used this same technique to make the photo booth background for our wedding — and it's sooooo easy, it just takes some patience. i watched many episodes of that LOVE show while i did this, which helped me not focus on how long it took.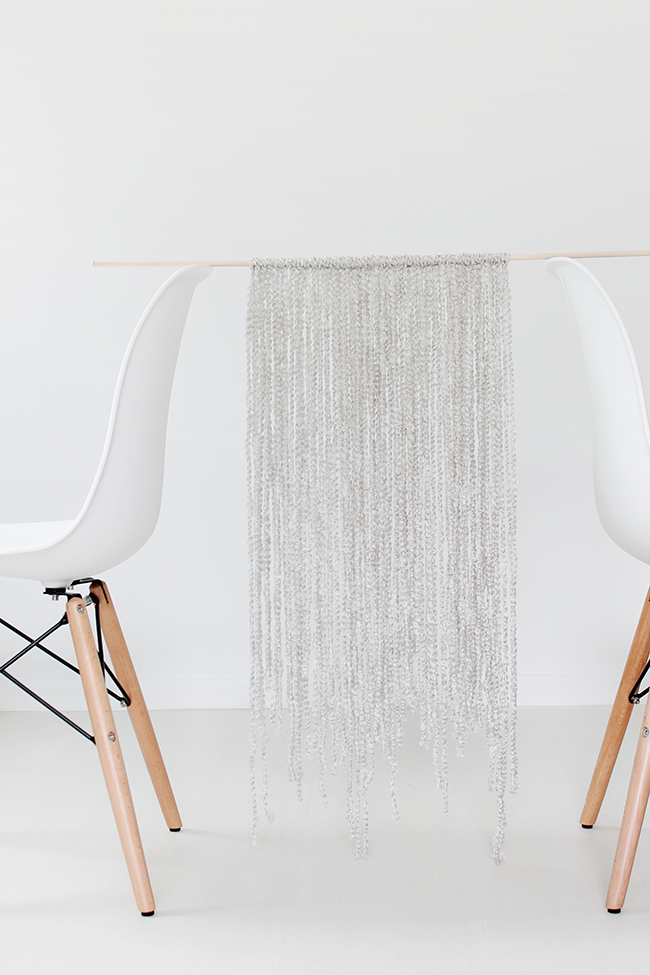 directions
01. decide on the width you want for your wall hanging, and cut your dowel down with your miter box if you want. the dowel i used is about 30″.
02. hang your dowel between two chairs or on a wall — it'll make it way easier to work on.
03. cut a piece of yarn double the length of the height you want each piece. tie the piece using a larks head knot, which means you fold your piece in half over the dowel, and then bring both ends through the fold, like the same way you'd put a luggage tag on your suitcase. tighten and repeat until you've covered your whole dowel.
04. once you've finished, carefully trim the ends in the pattern you want, go long at first, in case. don't worry about making your ends too uniform, they'll end up looking like a hedge if you do.
05. to hang it, mark the wall on each side of your dowel with a pencil, and hang it by resting the dowel over the nails.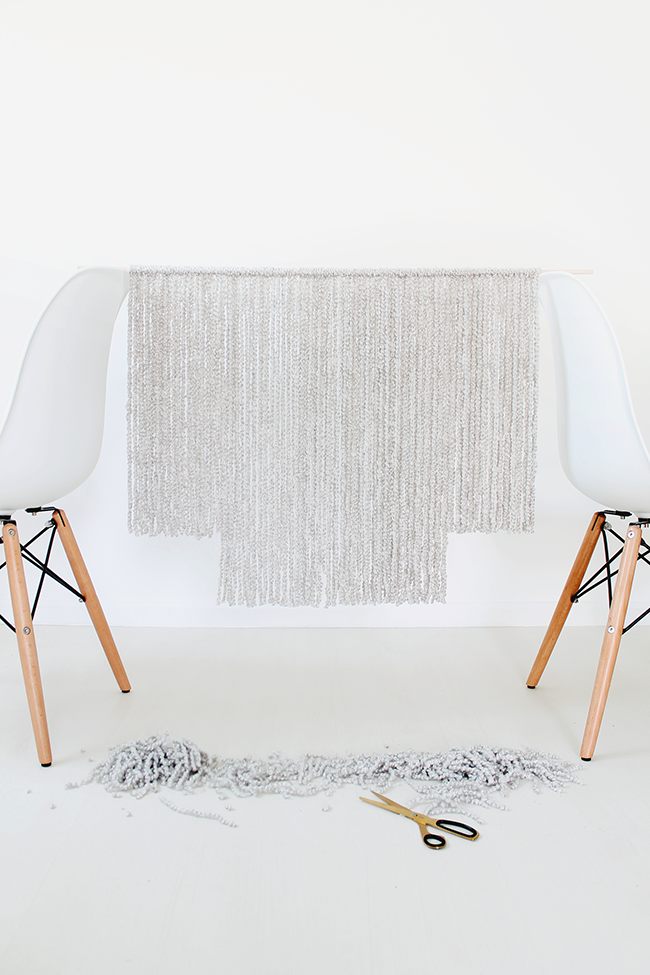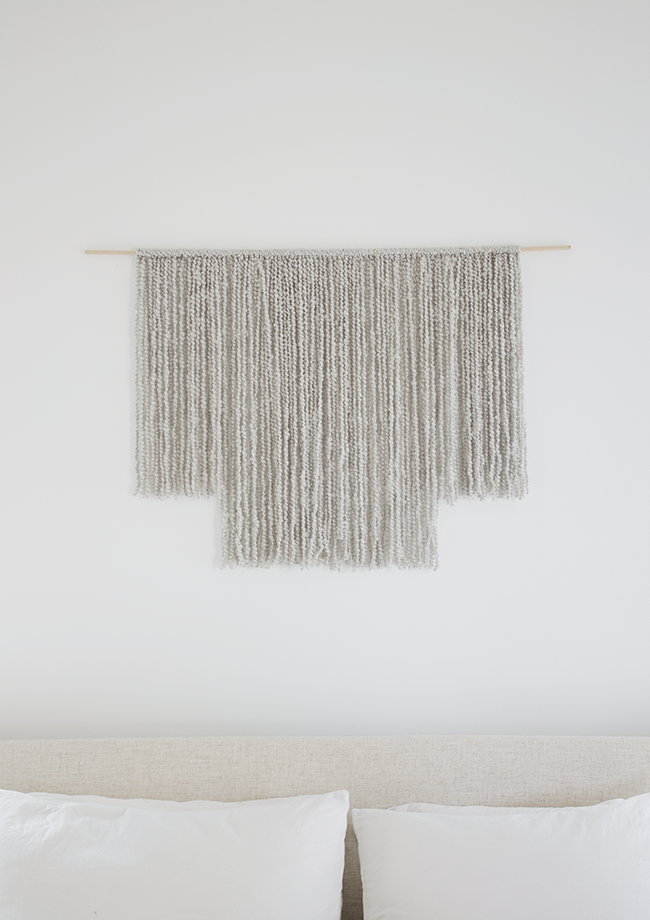 also, for those of you cat owners — i was positive this was gonna be a disaster, but our cats haven't even noticed it. (knock on wood…)