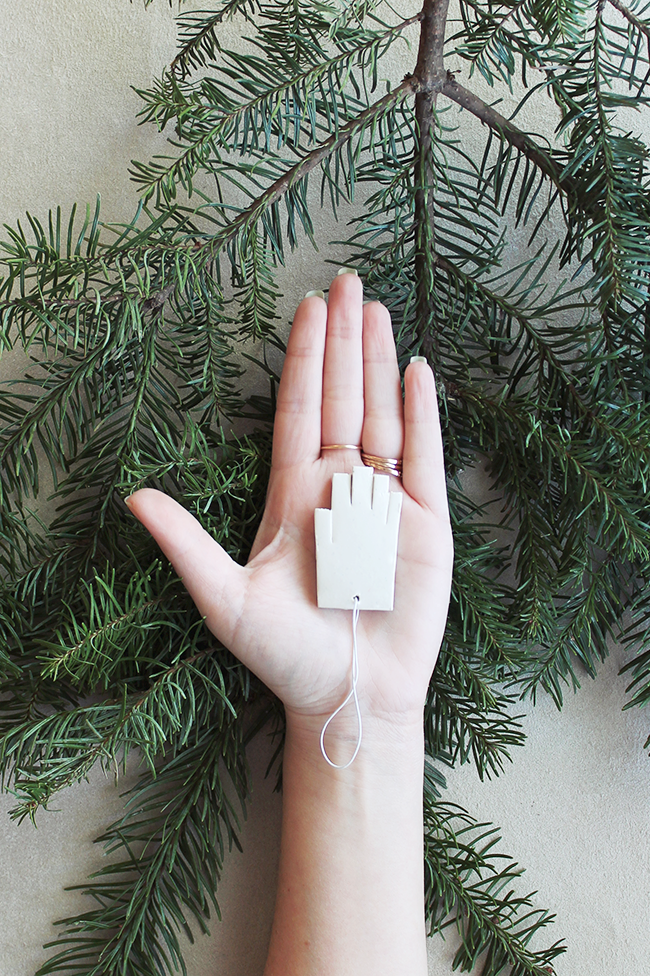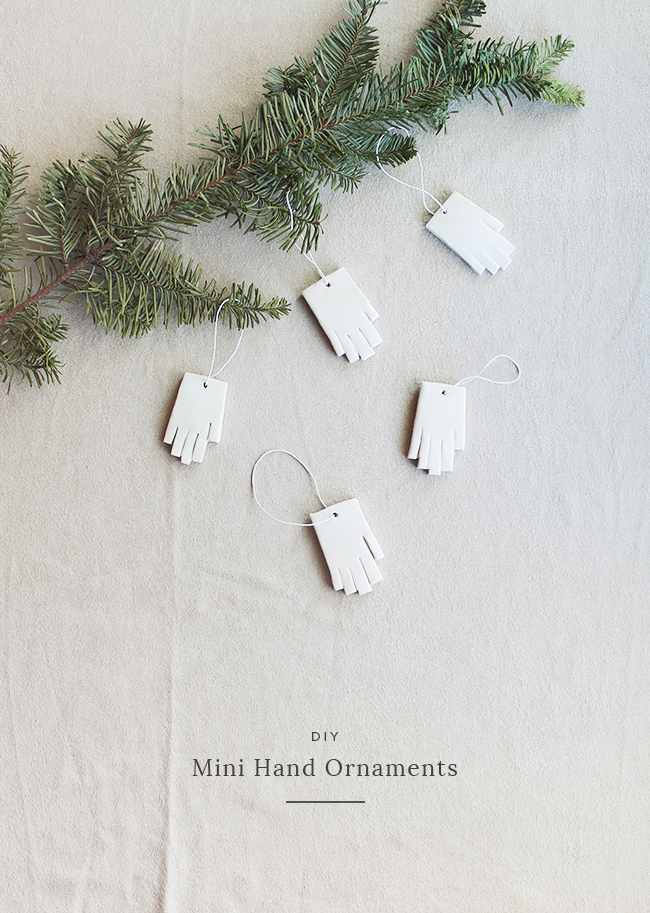 before it's too late, i wanted to share an easy christmas ornament project that you can do this weekend! i love making ornaments for xmas because you can keep one and give the rest to your relatives or friends so you all have matching ones, which is super sweet when you really think about it.
i loooove ceramic hands and sadly only have three in my house, so i decided the tree needed some too. these are super easy to make, because once you've made one, you can make a bunch more using the first as a template.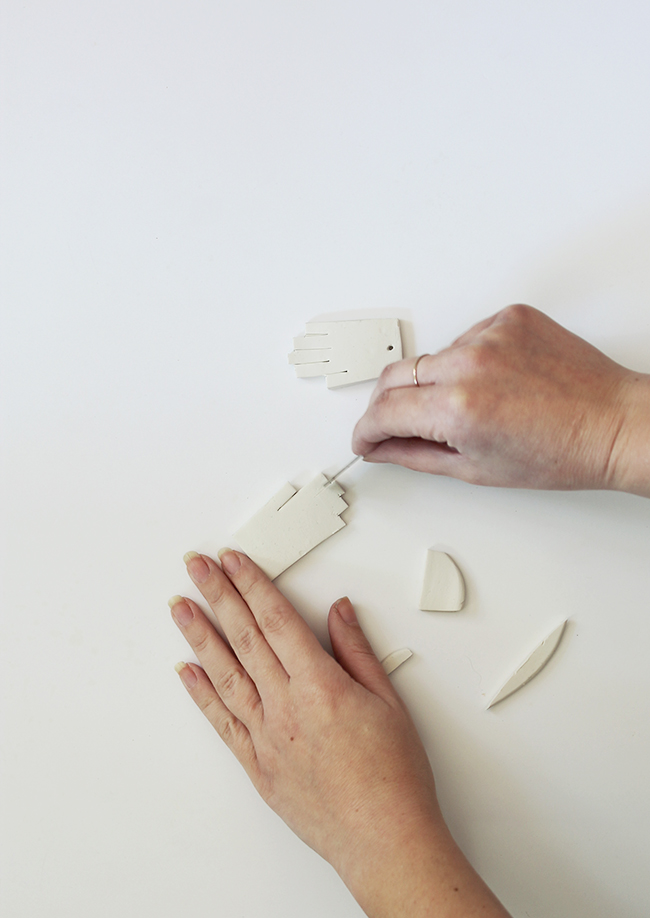 01. condition your clay to get it nice and soft. form a ball and then use your rolling pin to roll it out flat.
02. cut your shape, like pictured above. once you've cut out the hand, use your blade to basically just score the finger creases.
03. once you're happy with the first one, do the same for the rest of the ornaments by just placing it on top of more clay and tracing the shape with your blade.
04. poke a hole through the hand with a toothpick and make sure it's large enough that it'll fit a piece of string.
05. bake according to package directions. let cool.
06. once dry, you can paint if you'd like — i debated how to paint them for quite some time so i decided to leave them simple. apply a layer of gloss glaze.
07. tie string, hang on your tree!