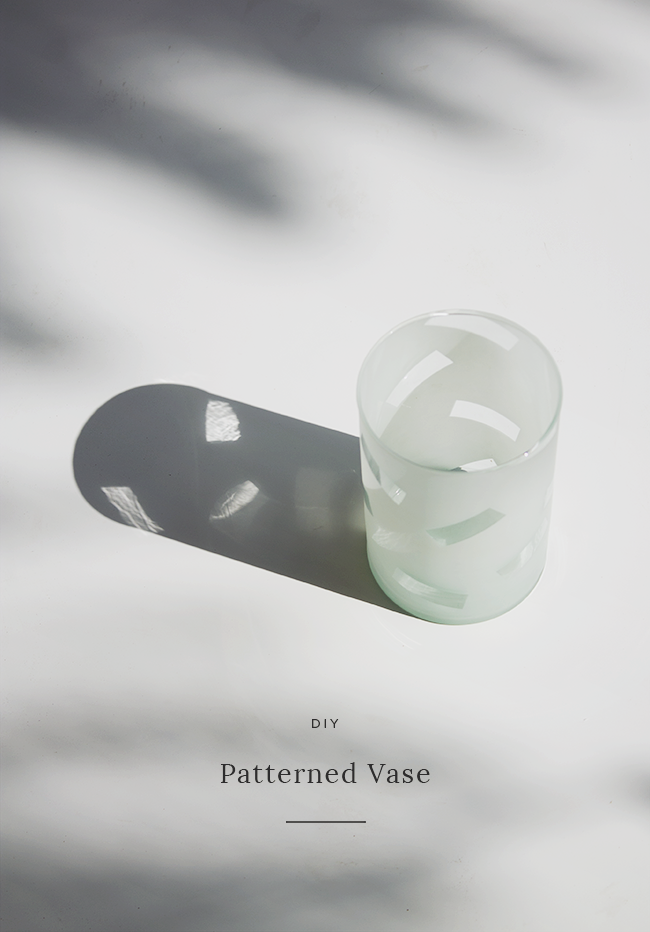 for some reason, among all of the serving trays and candles and ceramic pitchers i own — i don't own almost any simple glass vases. so when i recently realized that i bought one on amazon, and it was so cheap that i decided to buy a second one to make one cool.
so i came up with a super simple technique to make it patterned, by just using tape and frosted glass spray — which i was surprised to like so much. i also considered using white spray paint, but i thought this way would be a little more understated.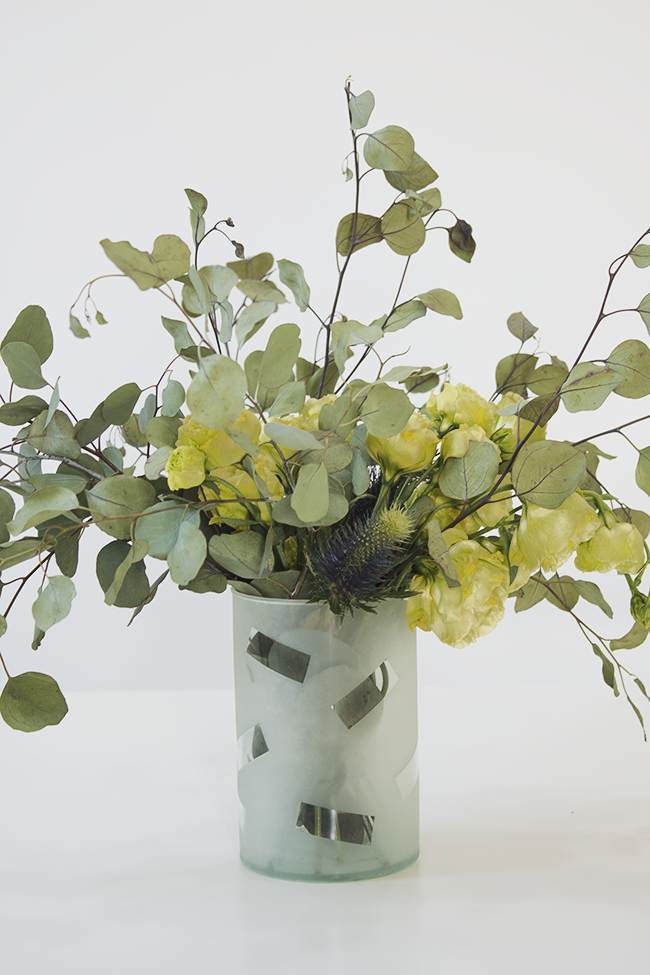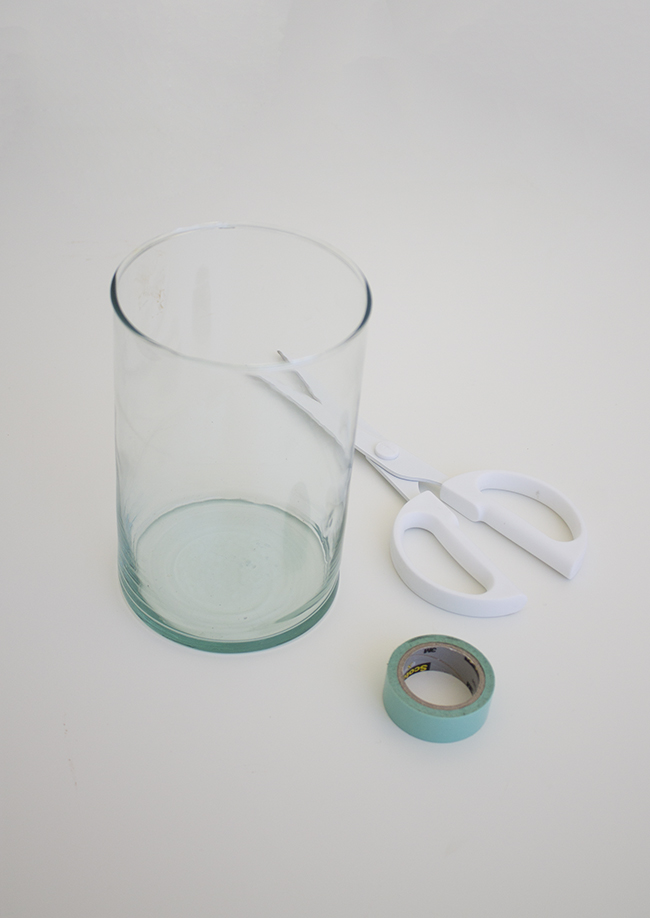 materials
directions
01. cut pieces of washi tape to the length you want — mine were each about an inch. stick 'em all over your vase, making sure you put them on really tight. you can also use any tape you want, but i found the washi was the perfect height for the look i wanted and was easy to switch spots when creating the pattern.
02. take the vase outside and spray — then let dry for an hour and then spray again.
03. after the vase has dried for a few hours, carefully and slowly remove each piece of tape with tweezers.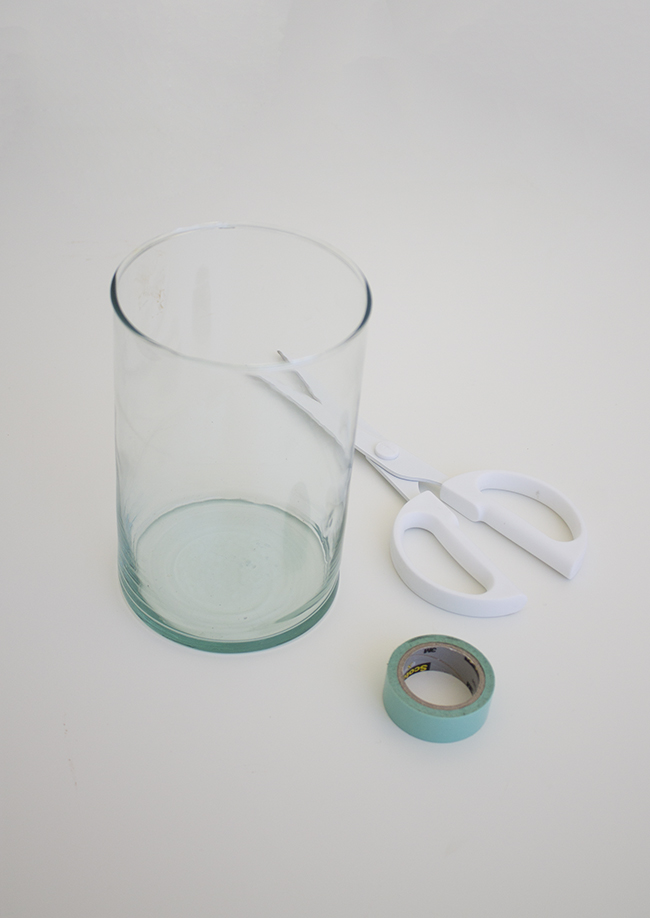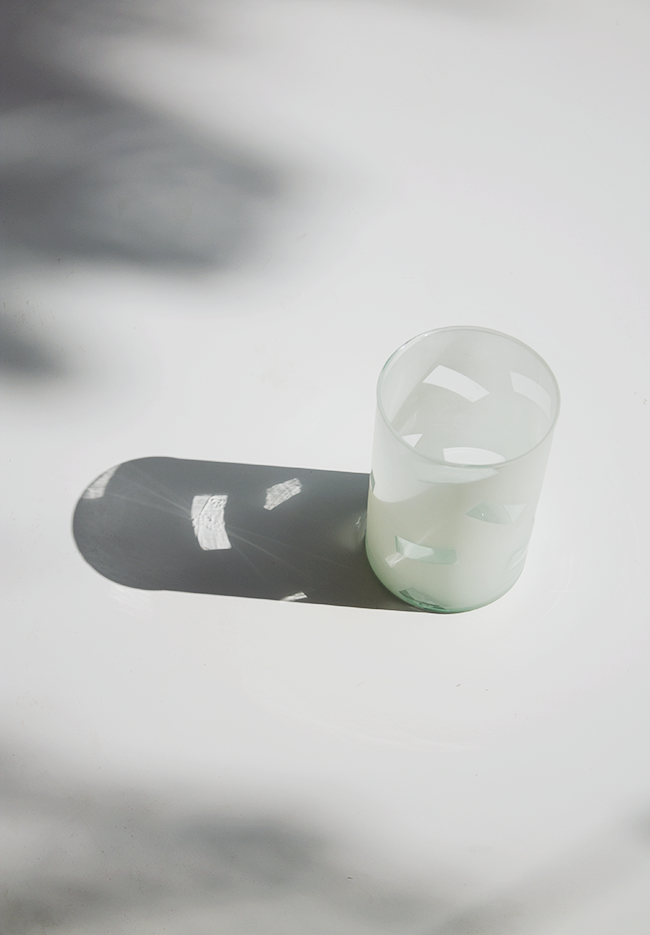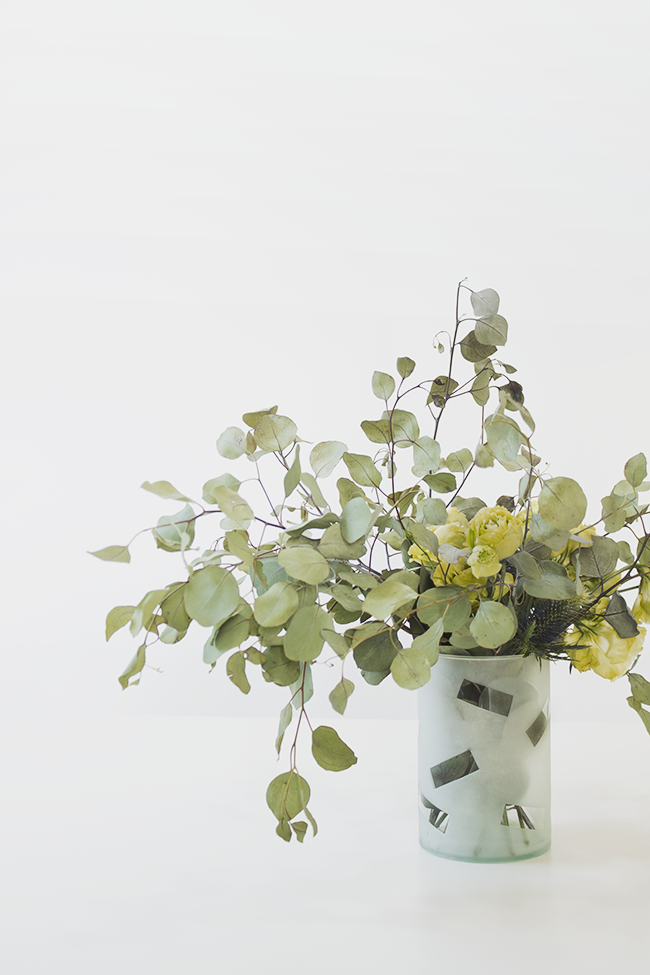 simple and cool right? i really think the frosted glass makes it look like a legit product (that i would probably buy). careful when filling your vase with water, seems like the finish is a little sensitive.