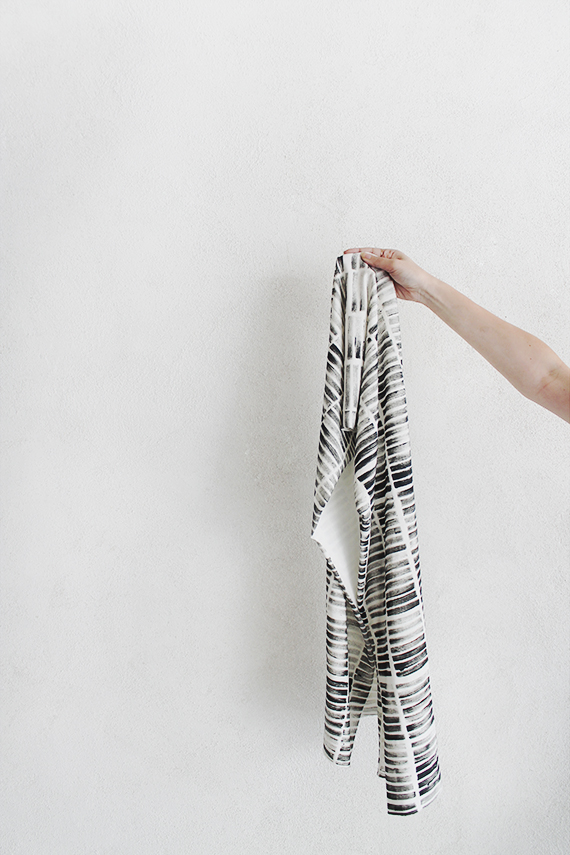 i wanted to share the DIY project that i chose for the anthropologie event this past weekend : stamped scarves! these are so easy and it might be one of the most fun diys ever, actually. you know, because you get in the zone.
also, jersey knit makes for the perfect lightweight summer scarf, so i don't have to tell you this would make a great mothers day present. do i? ok, well it would.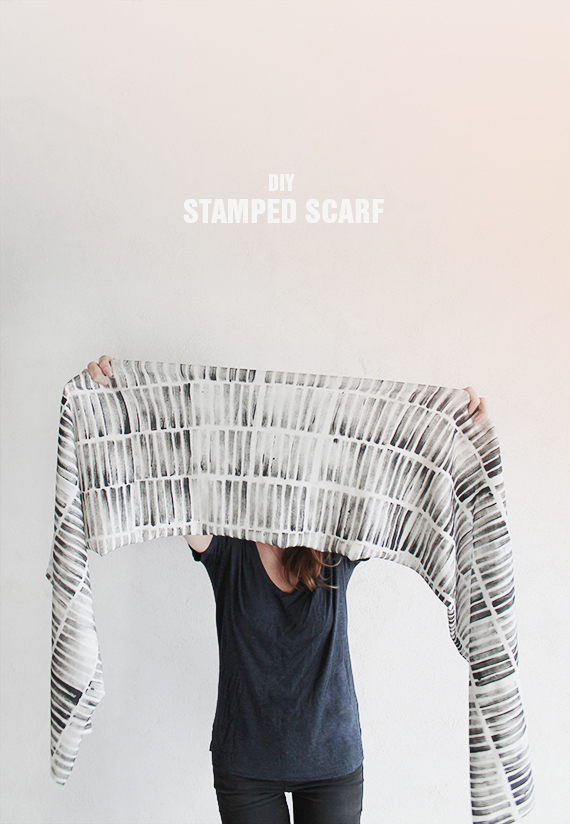 making your own stamps is insanely easy, so now that i've "mastered" it, i'm making a new stamp for everything.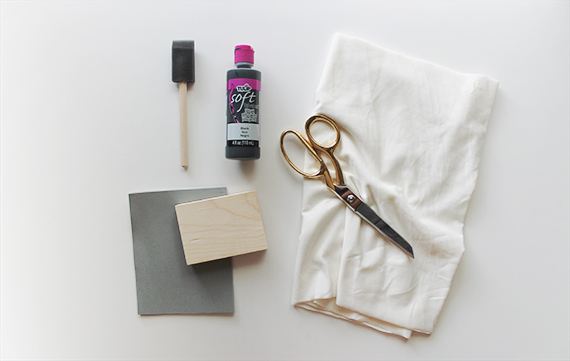 materials
craft foam with adhesive backing *
wood block (we had these cut from scrap wood at the hardware store)
jersey knit fabric
scissors
fabric paint
foam brush
* to make sure the stamps were thick enough, i doubled each piece of craft foam by simply sticking one piece to another.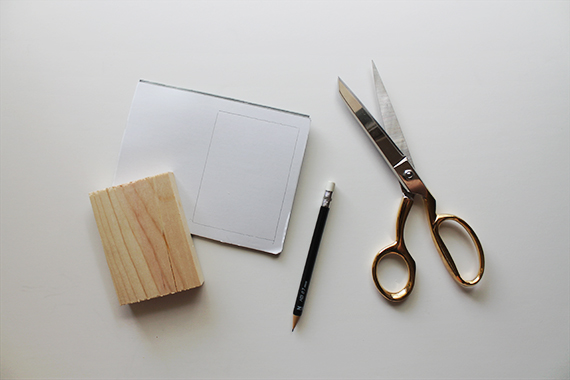 step one | trace your block onto the back of your craft foam to get an accurate size. you can also skip this step if you're impulsive.
step two | draw out your desired shape. i went with a striped pattern so just cut out a ton of lines. they're definitely not perfect, but i think all the imperfections add to the charm of these.
step three | remove the backing and stick your foam onto your wood block.
step four | cut out a piece of fabric that seems like a good size scarf. this one measures at about 13.5″ x 65″. because it's jersey, the raw edge is pretty unnoticeable and the edges roll nicely.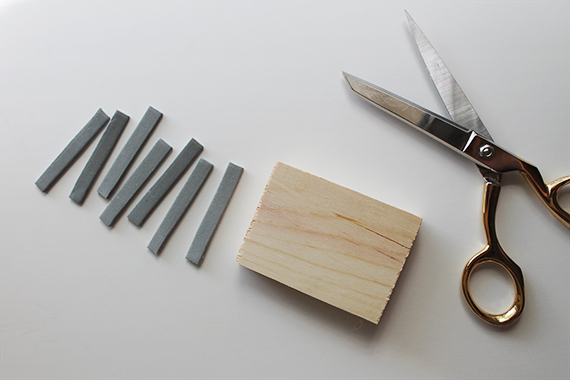 step five | lay your fabric down flat on a work surface and tape down to secure.
step six | brush paint onto your stamp and stamp away!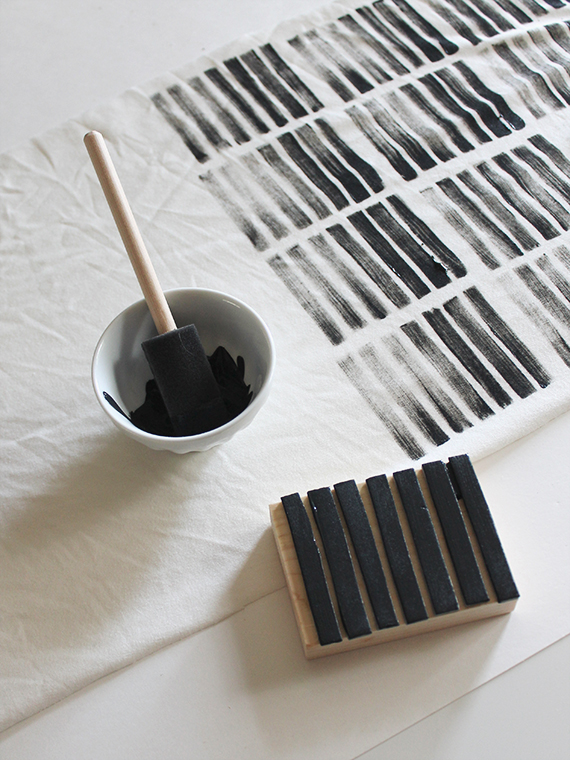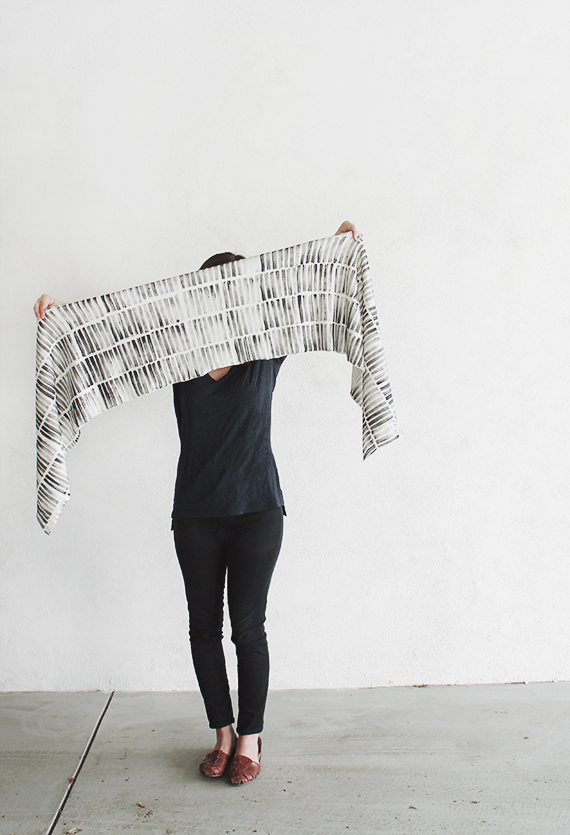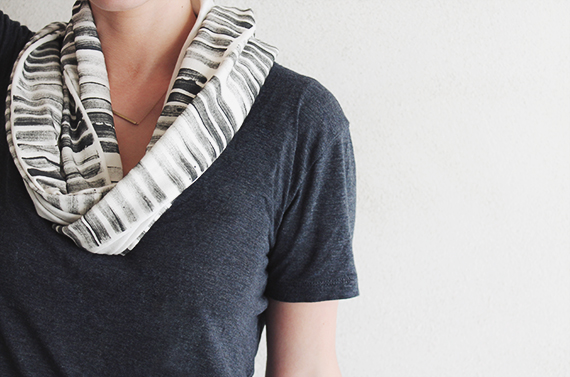 because i was so into the block pattern this stamp made, i wanted to show you yet ANOTHER easy diy you can make with it, just in time for mother's day. i'll be sharing part 2 tomorrow!