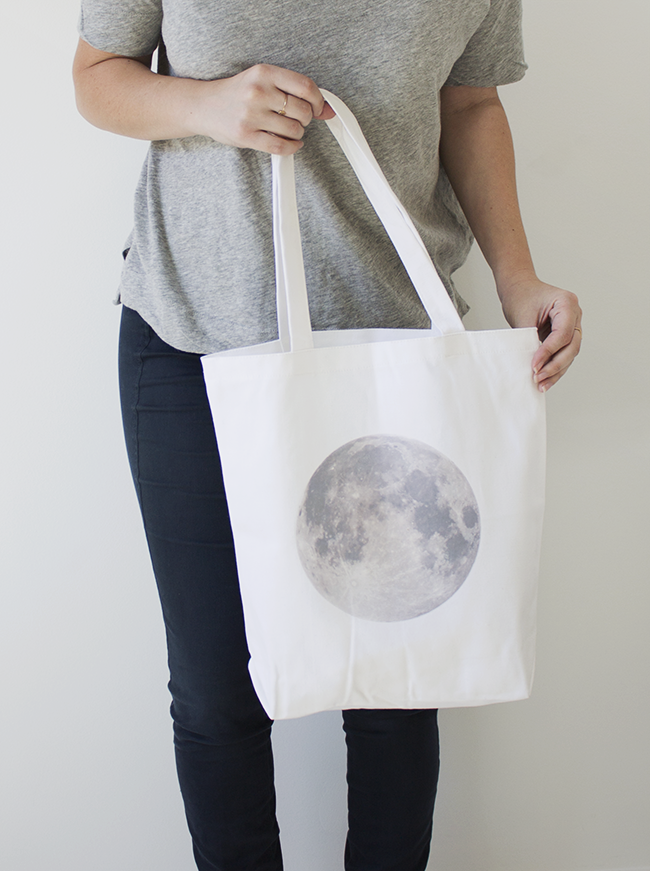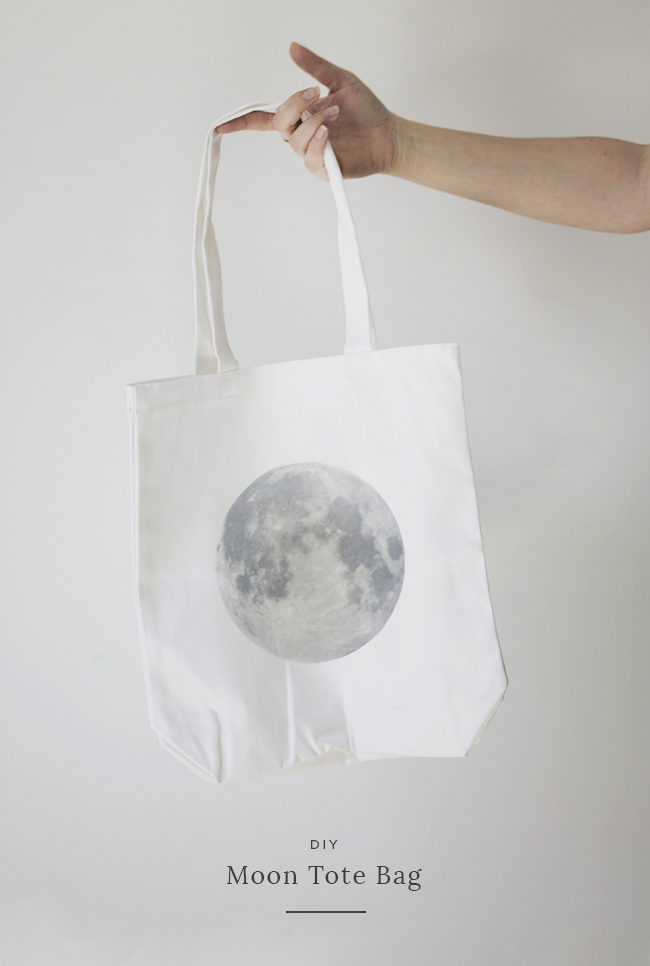 so moons are totally still in right? what's the next moon? i'm not sure, but i'm still way into moons. i have a trunk and a drawer and a kitchen cabinet full of reusable bags, so basically i believe you can't have enough bags (especially when bags cost 10 cents at the store). so i made one today!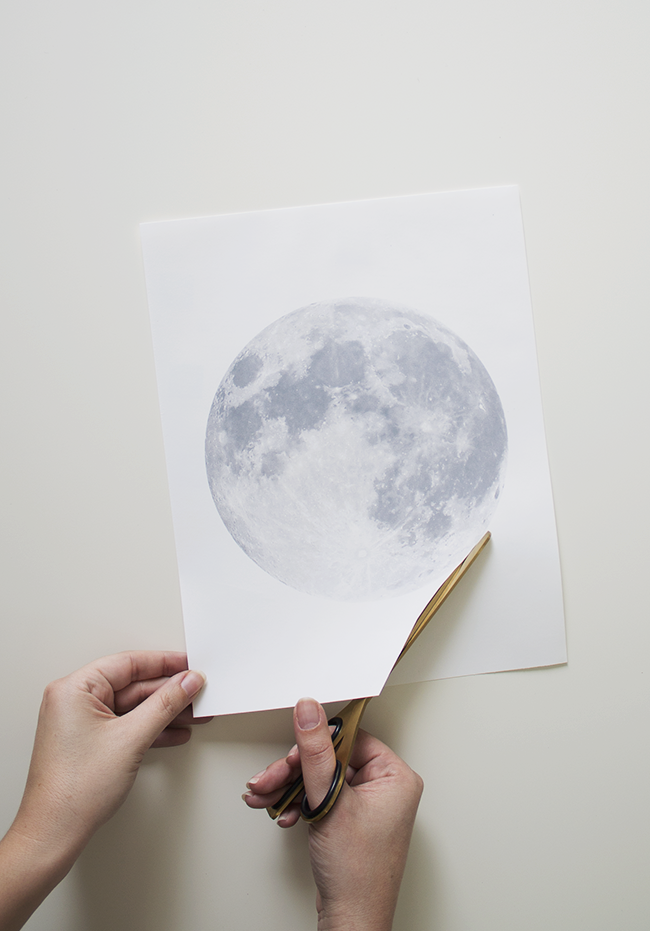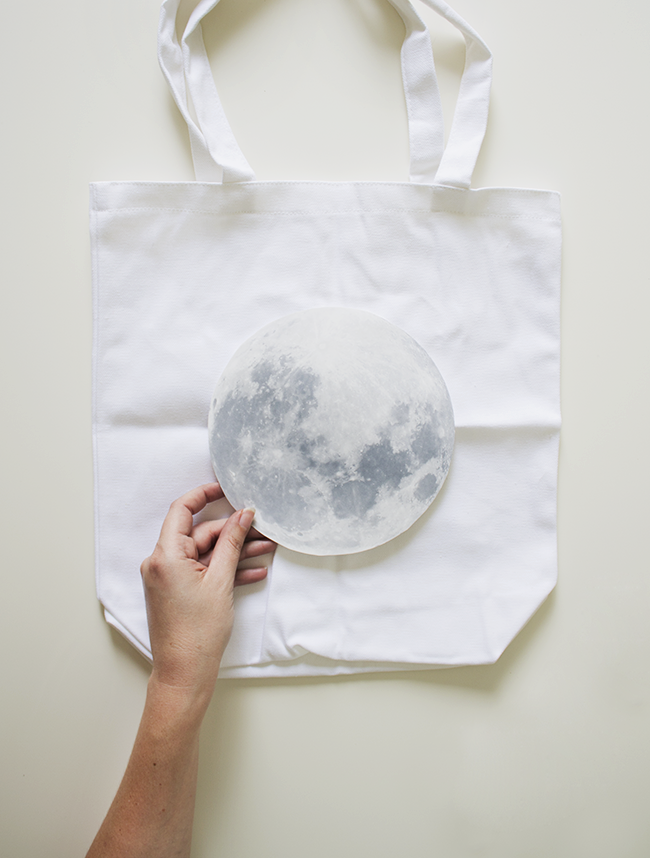 directions
01. print out your moon onto a sheet of the iron-on paper. let dry for a couple of minutes before you carefully cut out around the circumference.
02. turn on your iron (with no steam) and let it heat up for 5 minutes before ironing with two hands for 4 minutes.
03. let cool down for 5-10 minutes, and carefully peel up an edge (using tweezers if it's too hard), then carefully peel the transfer paper off.