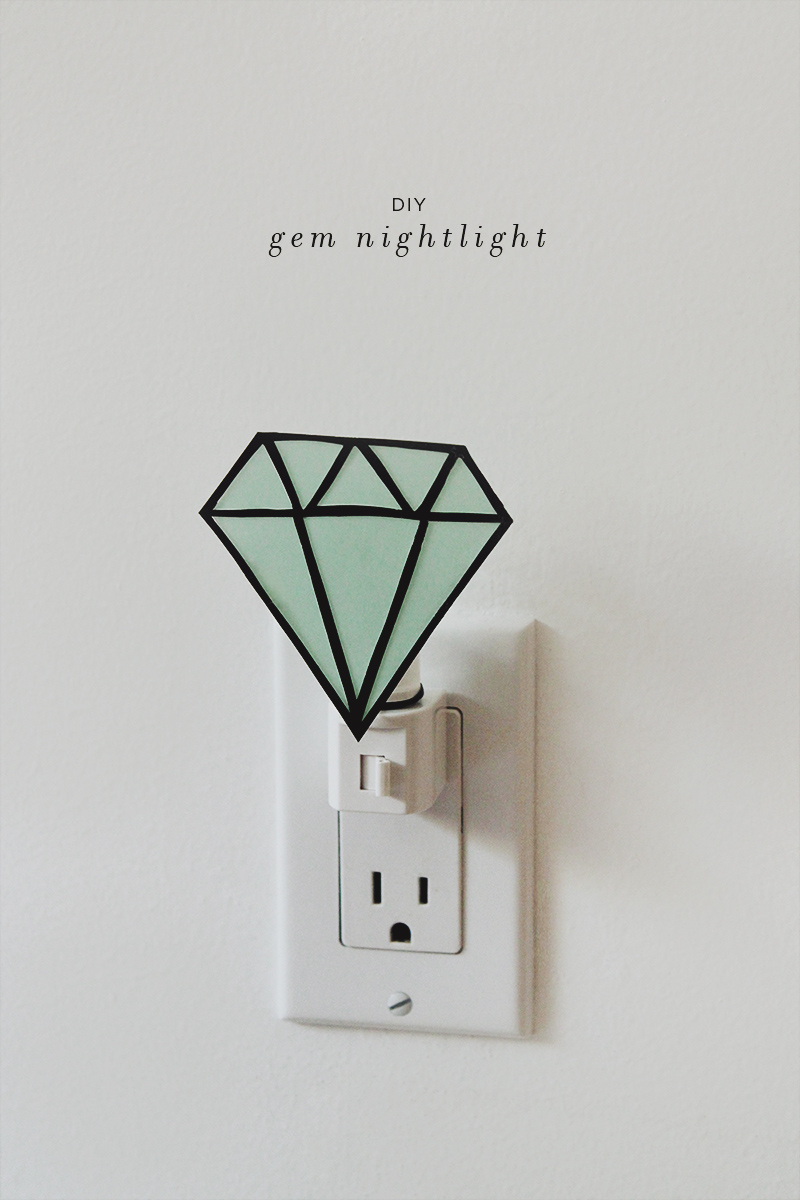 i made this nightlight the other day and have been admiring it every time i look at it since. i'm in love with it.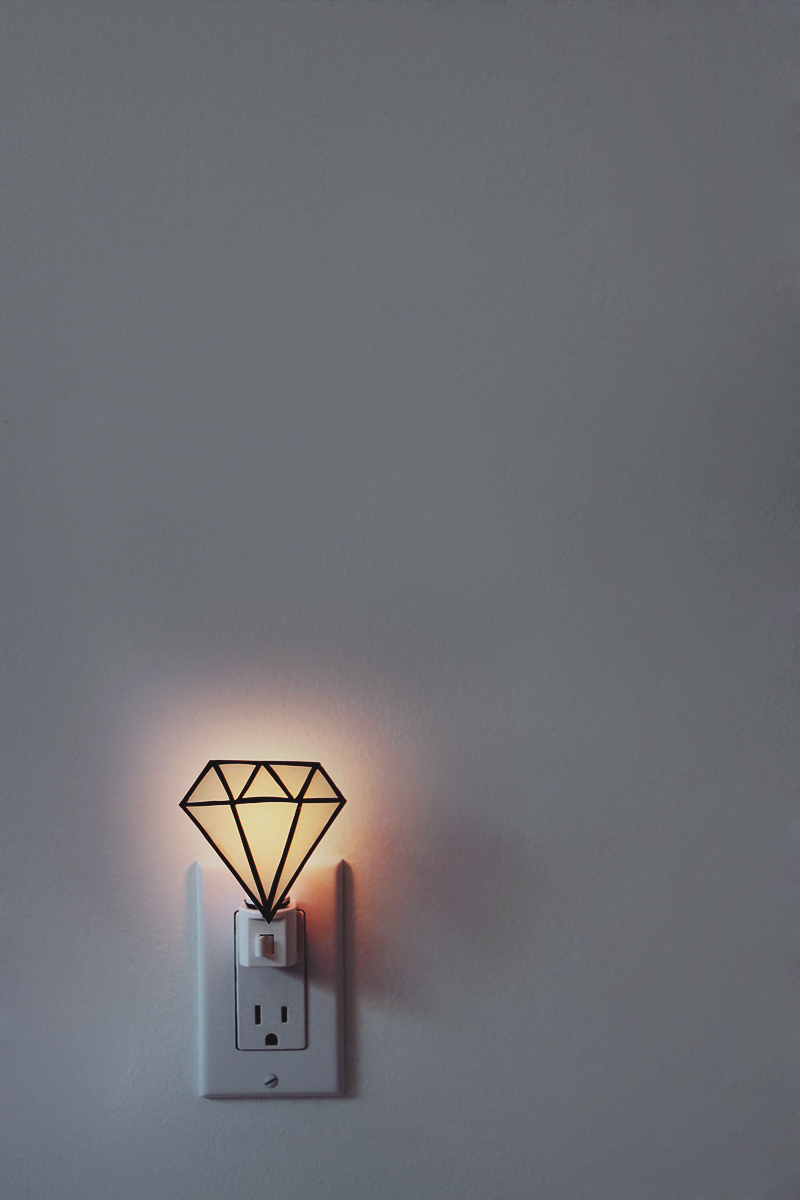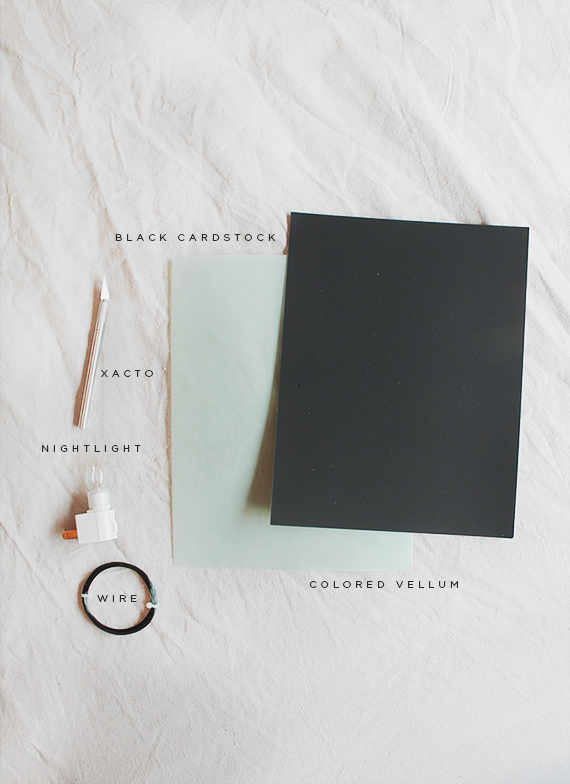 materials
black cardstock
colored vellum
xacto knife
cheap nightlight
black wire
not pictured : super glue, scissors, tape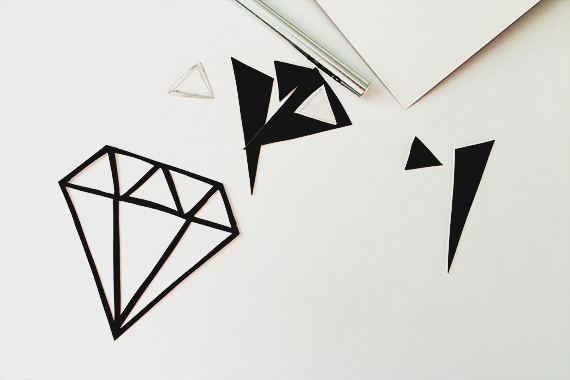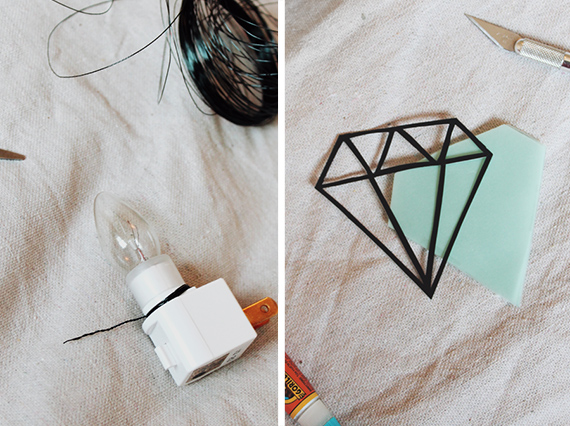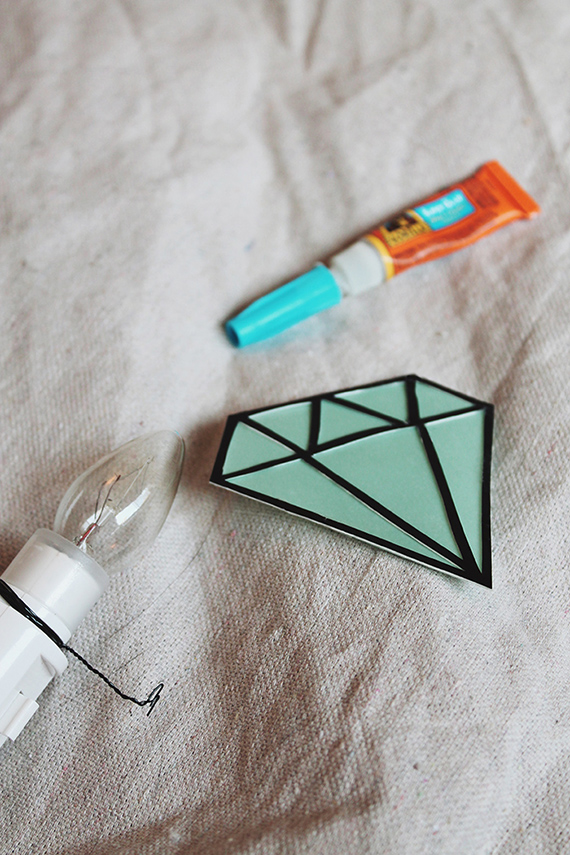 instructions

— draw out your gemstone on a piece of paper and make sure you size it for the light.
— trace or copy it on the back of your cardstock (mine was white on the other side so that part was easy)
— cut out your shape with your xacto. then trace that shape onto your vellum and cut it out three times.
— tape the three pieces together with tiny pieces of tape so they feel secure. carefully super glue the gem and stick them together.
— wrap your wire around the base of the nightlight tightly about five times. then take the two ends and double wrap them out. make sure you keep the paper pretty far from the light so it won't get hot. my gem is about 2 inches from the actual bulb. bend a small flat loop up at the end.
— apply super glue to the bottom corner of the gem, add a small piece of tape, and hold firmly for minutes until it feels secure.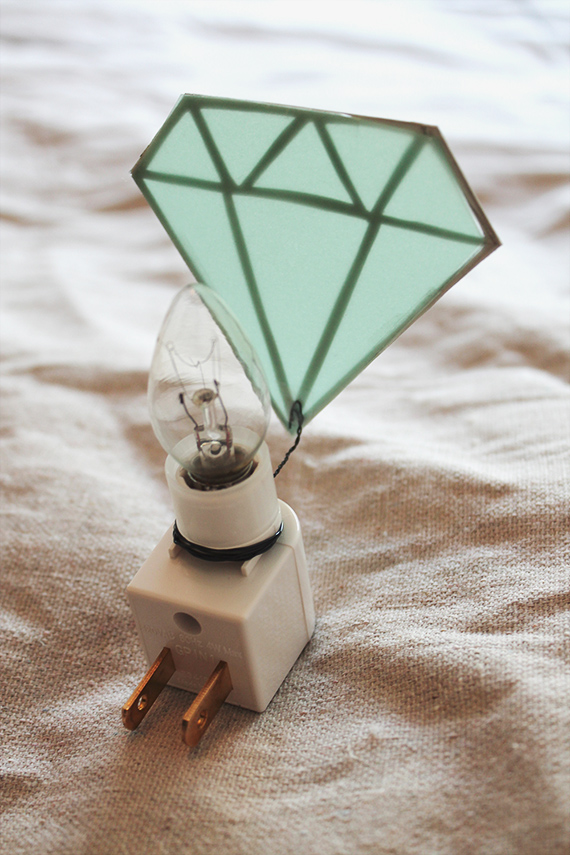 + this is NOT the most secure nightlight ever, and i'm sure there's a better way to secure it – but so far so good.
+ we only use it for nighttime teeth brushing and stuff, i would not recommend keeping it on all night for your own safety!
ok enough boring stuff – let's see some more glamour shots!