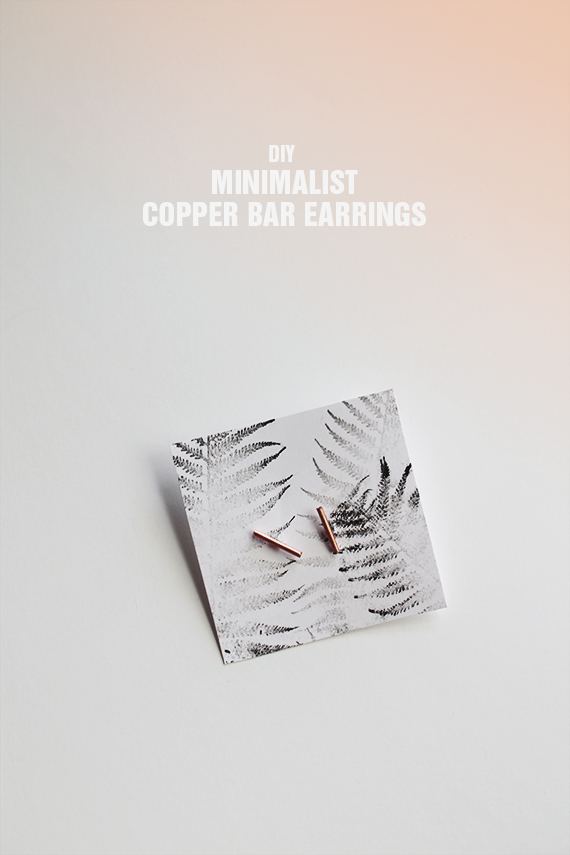 i loooove those modern bar earrings i feel like i'm seeing everywhere lately — so decided to make my own using some super tiny copper pipe i've had sitting around for a while. just like last week, this is another DIY that takes only a few minutes!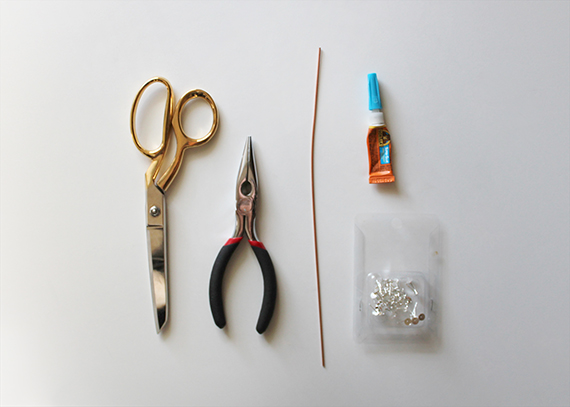 materials
super super tiny piping : this comes in all metallics at my hardware store
earring posts and closures
needle nose pliers
scissors
super glue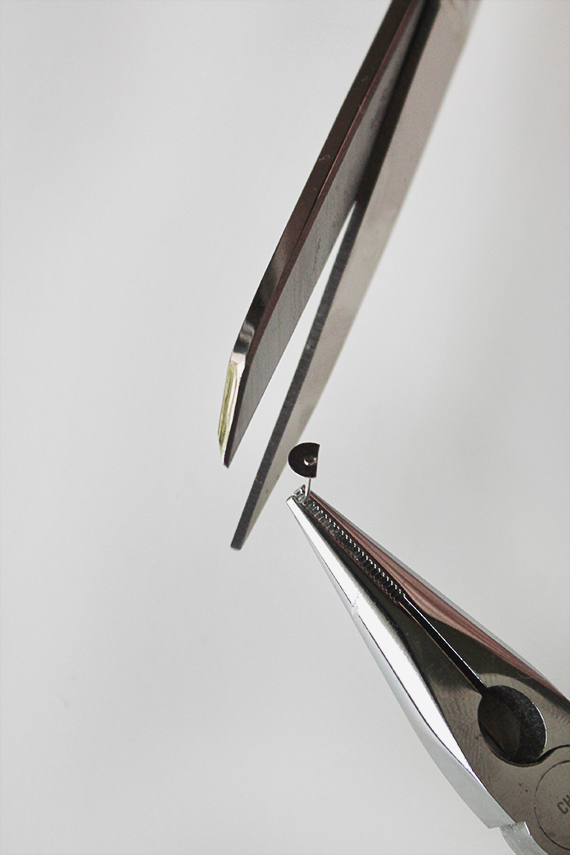 directions
01 | cut down your earring posts to be as tiny as possible, do this by holding onto one with your pliers and snipping.
02 | cut down your pipe to whatever size you want, i just eyeballed it!
03 | glue together! let dry overnight.
04 | if you're making as a gift, to make a paper backing for your earrings, just cut out a piece of card stock and poke holes with your studs. i prettied mine up by sloppily stamping before cutting!