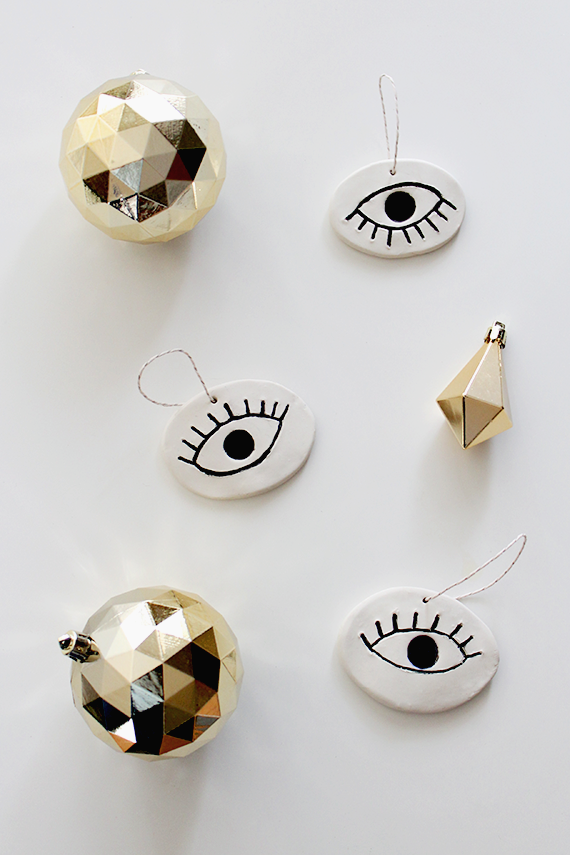 i will totally admit that i get super into trends — and i want lots of things with eyes on them, for now. so i made these super easy ornaments to make our tree that much trendier. guess what else. they take like no time at all.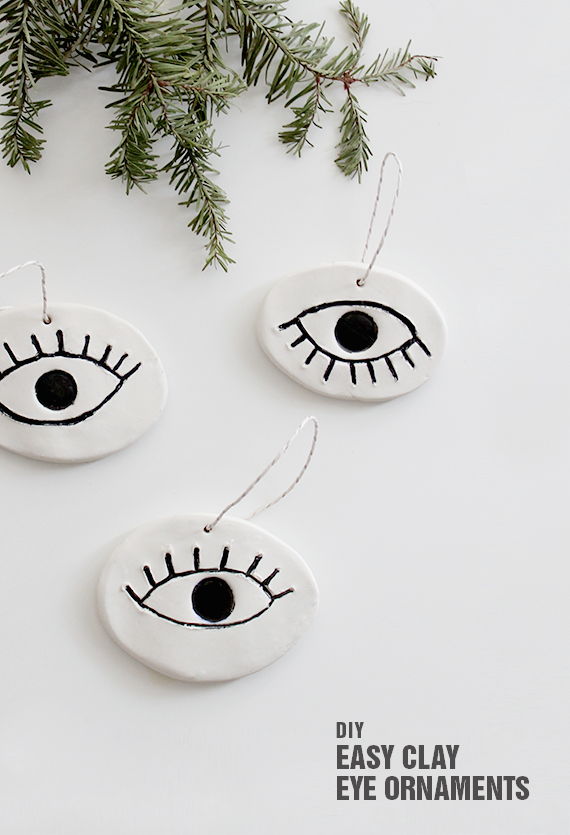 materials
polymer clay
a small rolling pin or something to flatten the clay
a black marker or two
something round to make the iris (i used the end of a paint marker)
toothpicks
twine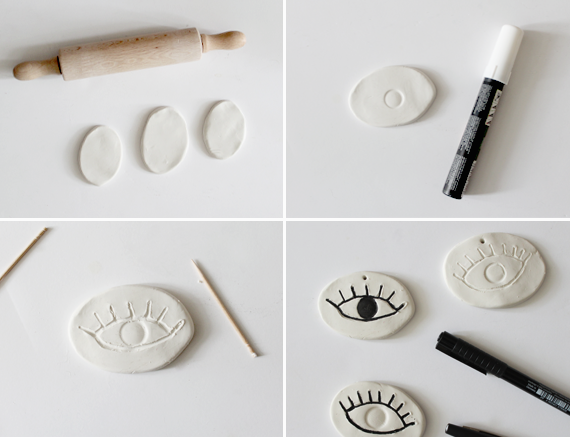 01. preheat the oven according to your clays directions. soften some balls of clay in your hands, and then roll them out into ovals.
02. indent the iris with something small and round.
03. carve out the shape of your eye with a toothpick, if you hate it – roll it up and start over. if it looks a little wonky, tell yourself that's the style you're going for.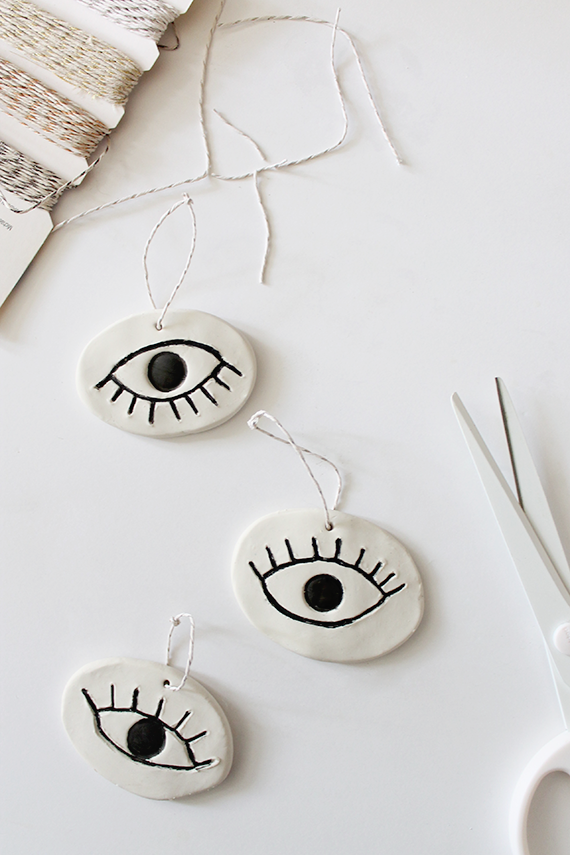 04. poke a hole through the top with your toothpick, make sure you go through both sides.
05. bake and let cool. color in your carving.
06. tie a piece of twine and hang on your tree!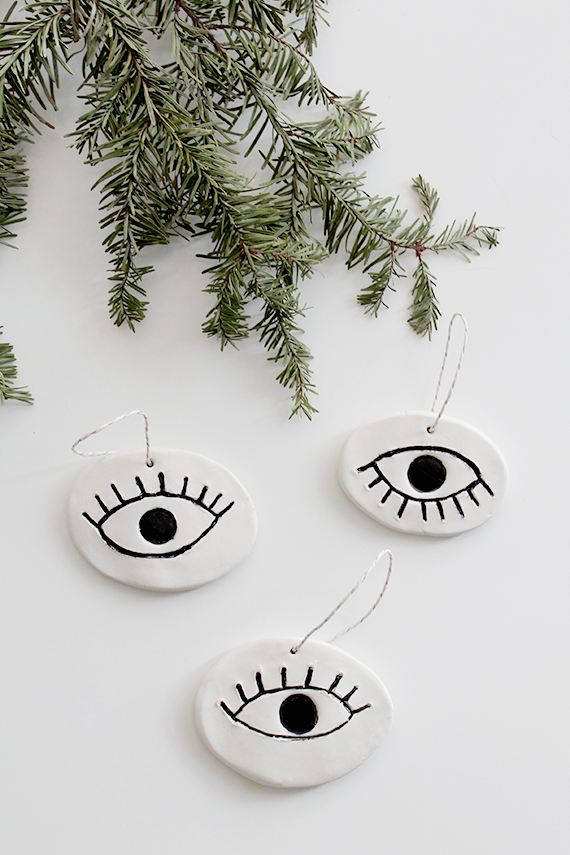 now you can say things like : eye wish you a merry christmas. or also not.