diy shoebox puppet theatre (with free printable puppets)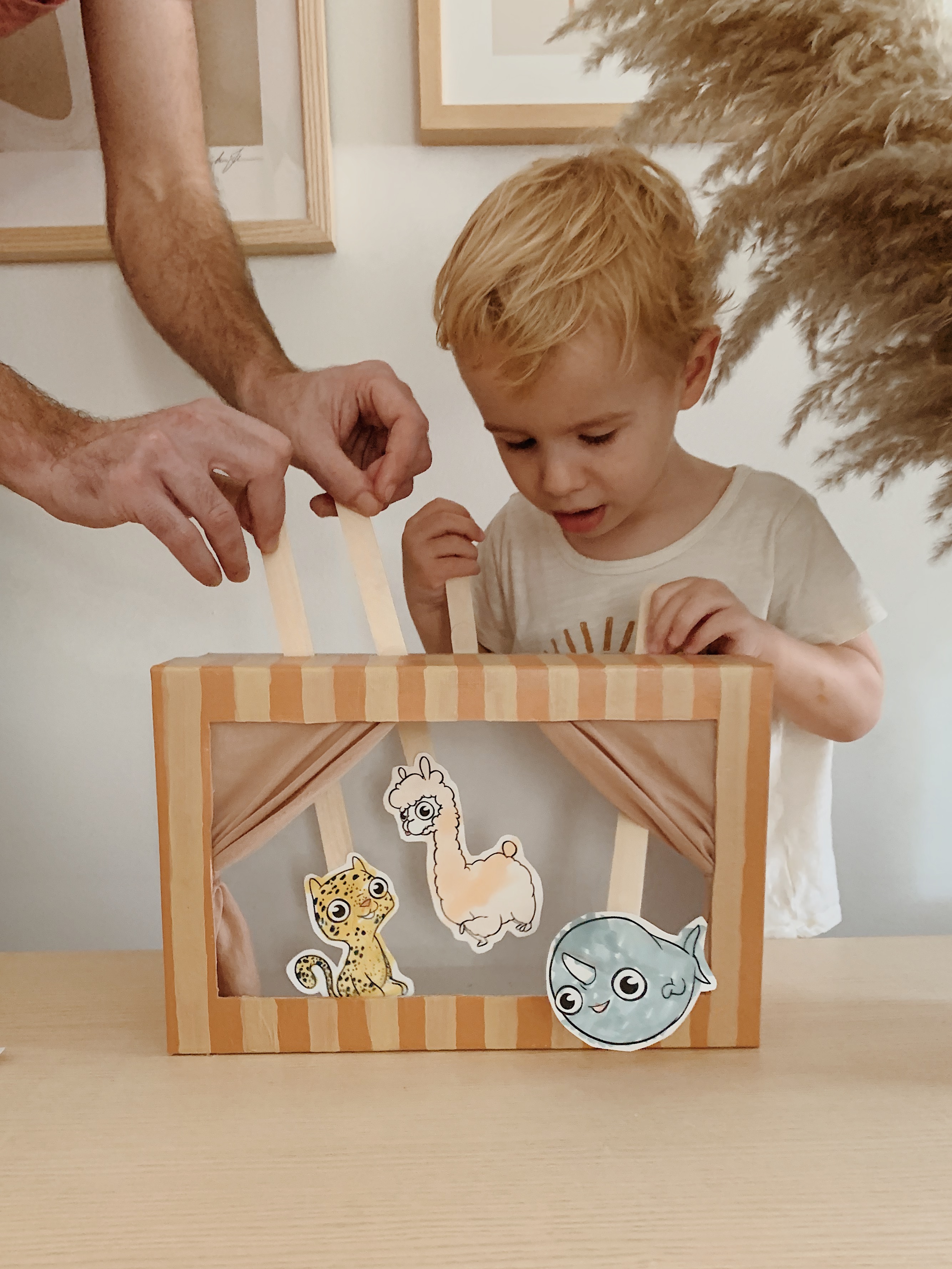 so excited about how this little project turned out! we started making some popsicle stick puppets recently for arlo so i thought a whole little stage would be really fun. i left the inside of the box white but it could be fun to make different backgrounds to swap out.
i had gid draw these guys, they are some of arlos favorite animals, the most fun part is you can print them and have your kids color them in so its like they made the puppets. kids are so obsessed with taking credit aren't they? arlo sometimes claims he made our dinner when he wasn't even there lolll.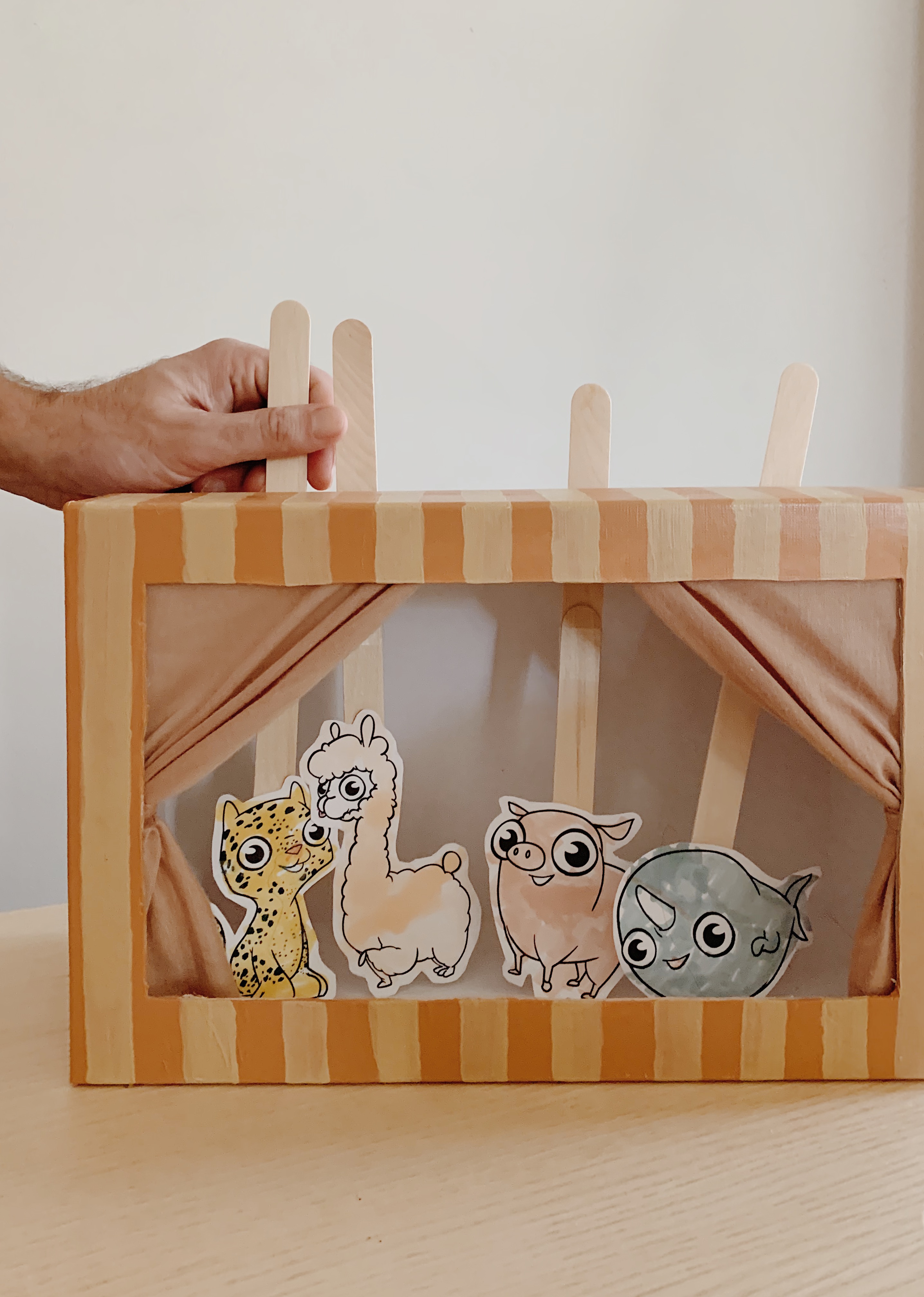 materials
big shoe box
xacto blade
fabric
fabric glue
paint
popsicle sticks
directions
01. cut a long rectangular slit on the top of your box right behind where the top goes on.
02. paint your shoe box and let dry. our paint colors were hand mixed so i don't have links to these exact colors.
03. do the curtains, i used an old moth holed t-shirt. i cut two large squares and the hem to use as ties. glue the top and let dry. then tie a tight knot and make sure it hangs the way you want before gluing that to the side. let dry with a chip clip to keep in place. repeat on other side.
04. print out the animal puppets here.
05. let your kids color them in and then cut out along the dotted lines.
06. attach to a popsicle stick with tape. depending on the height of your shoebox, you might want to add a second stick, two made it much easier to hold them.
the printable puppets are for personal use only. feel free to share this post but please don't share a link or pin to the file directly.
watch the video tutorial below!
View this post on Instagram