DIY calligraphy place cards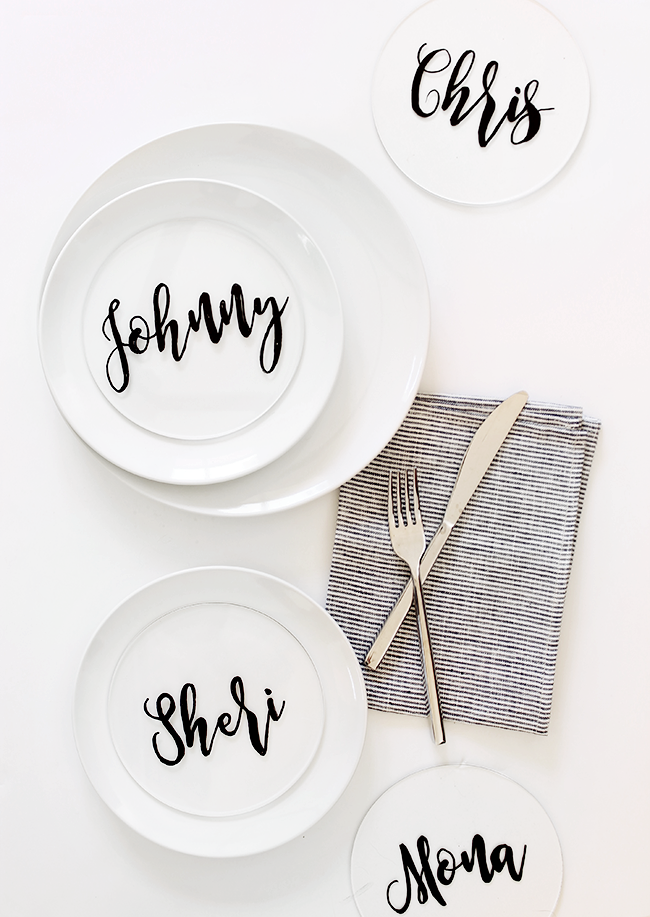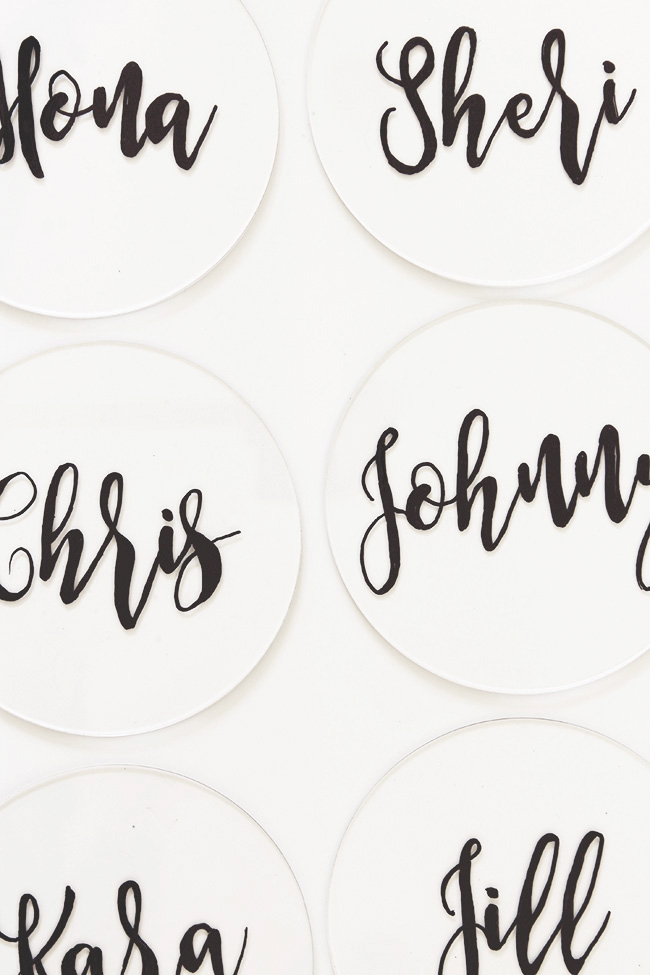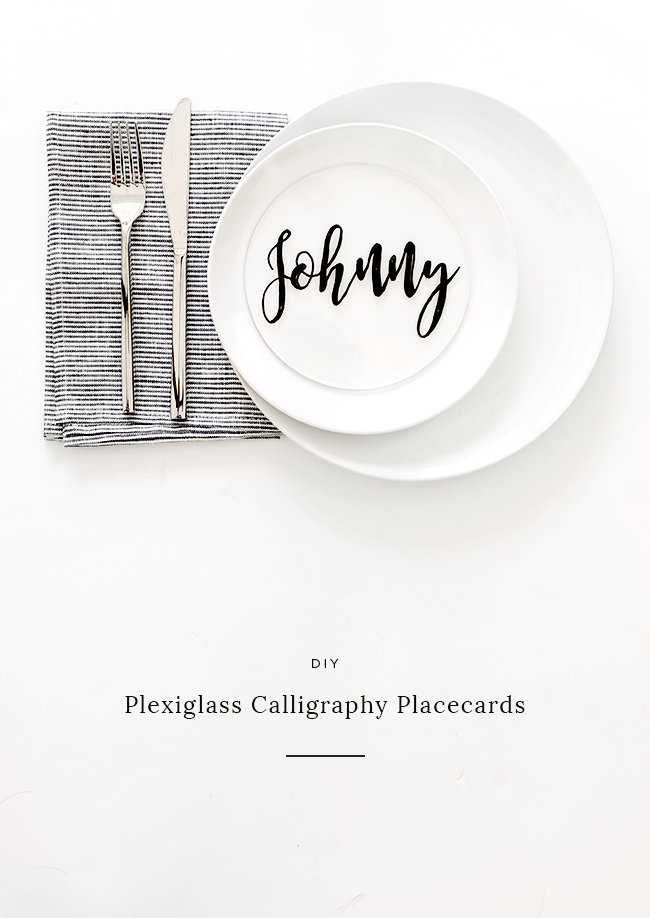 are you ready for one of the easiest and most satisfying place card DIYs ever?! i came up with this idea and had finished them a few hours later. if you DIY, you might know that doesn't happen often (usually there's a long and tedious process of brainstorming, executing, rejiggering, re-executing).
we have more or less the same motley crew every year for thanksgiving, so i wanted to create a more permanent and durable place card that we could reuse annually. not only are these going to last, but they took me about 3 minutes max per place card – so making more is no sweat.
the hardest part of this DIY might be sourcing the acrylic discs, but luckily it was super easy for me, so it may be easy for you too. they sell these on etsy and amazon, but i found a local plastic store and was able to have these 5″ discs cut in an hour for $5 a piece, which is half the price of the ones i found online. i'd say try to find them locally if you can.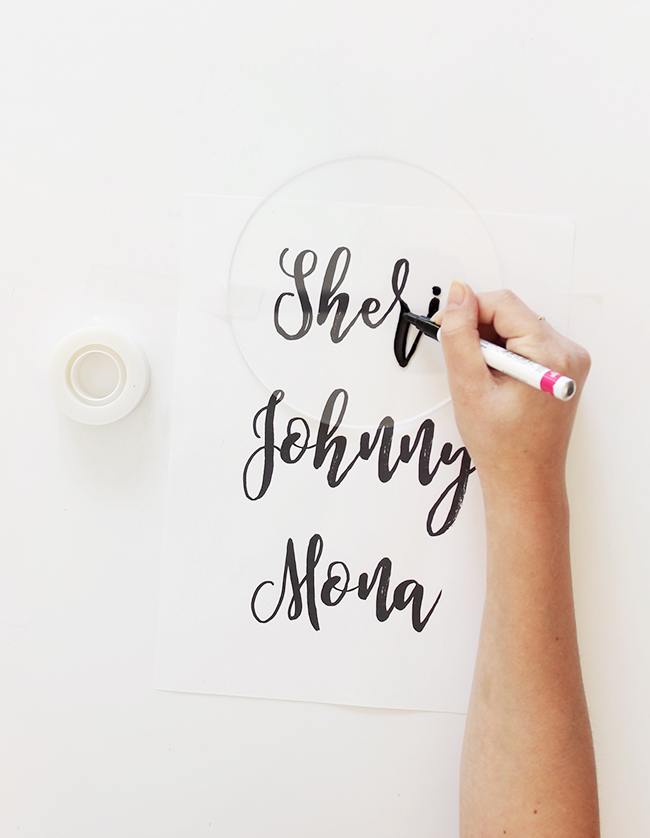 materials
5″ plastic discs
(i chose this size to fit on salad plates, you could also do larger!)

tweezers

tape

print out of your guests names in the font of your choice
01. print out your guests names, i made a document that was three names to a page – and i used this gorgeous calligraphy font.
02. peel off the protective paper from your discs, and this is probably the hardest part of this project – so use tweezers if you need help.
03. securely tape down your disc to your paper and / or work surface.
04. trace away! you can use a thicker paint pen for the larger areas of black and a thinner one for the smaller, but i used small throughout.
05. let dry for a few minutes, and remove from the paper. you might notice some patches that you missed – so just touch those up and let dry again.
06. you can store the discs between wax paper for the rest of the year. or you can use again for christmas. and every other dinner party ever.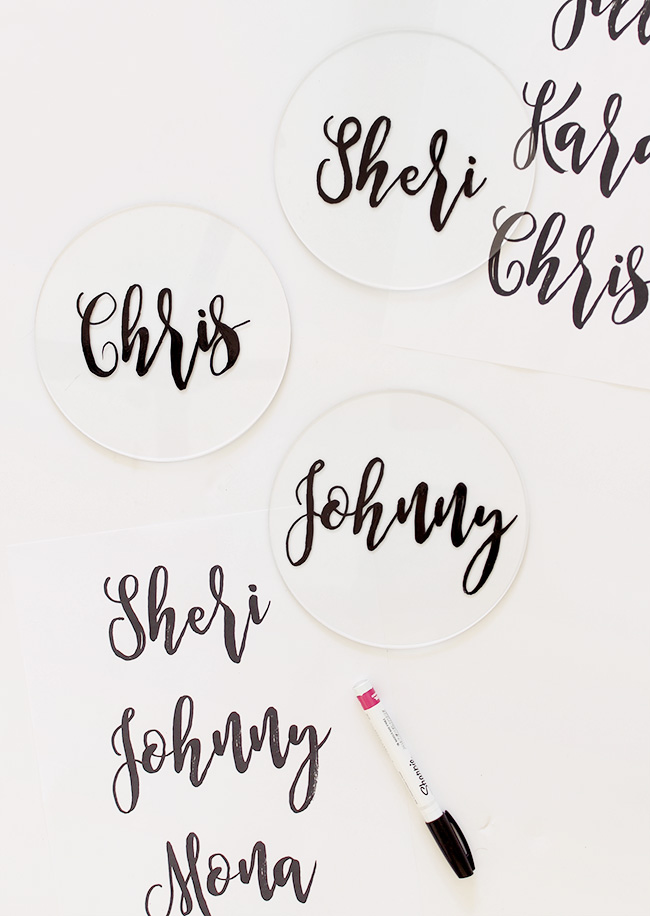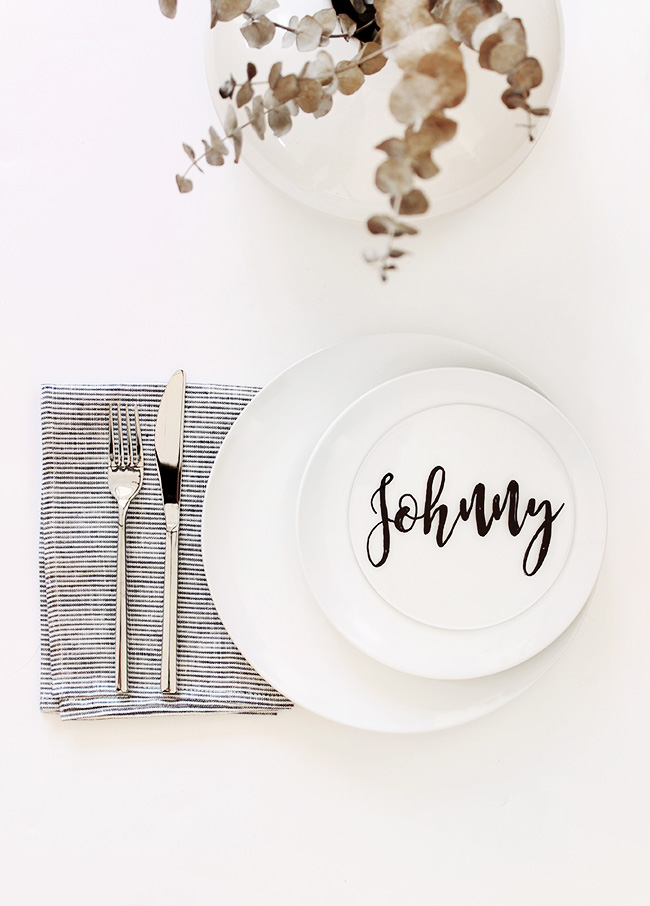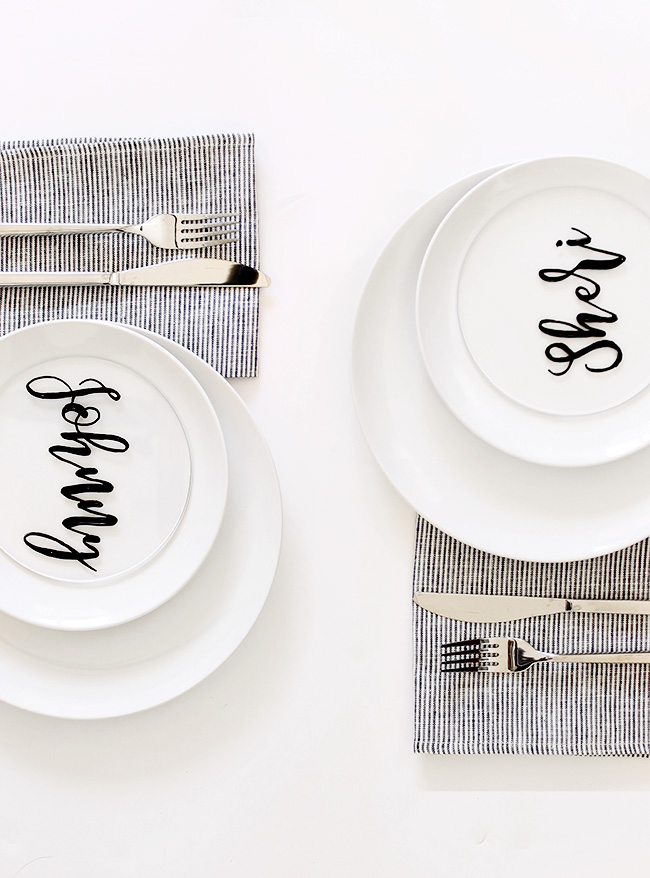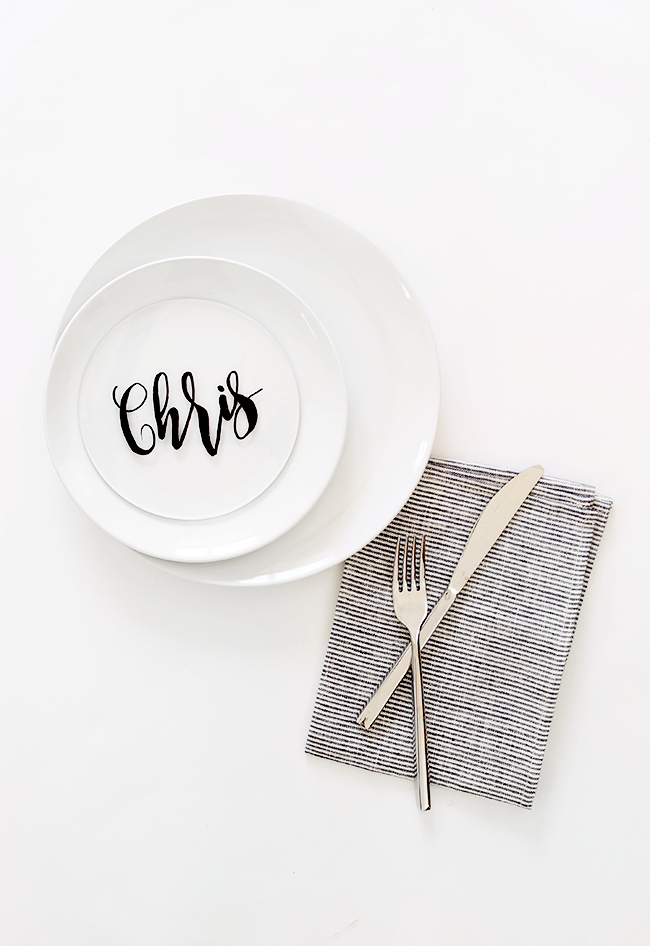 i still have to make like 10 more of these for our thanksgiving dinner and i'm not even mad about it because they're so easy! hope you try it out, i'd love to see!