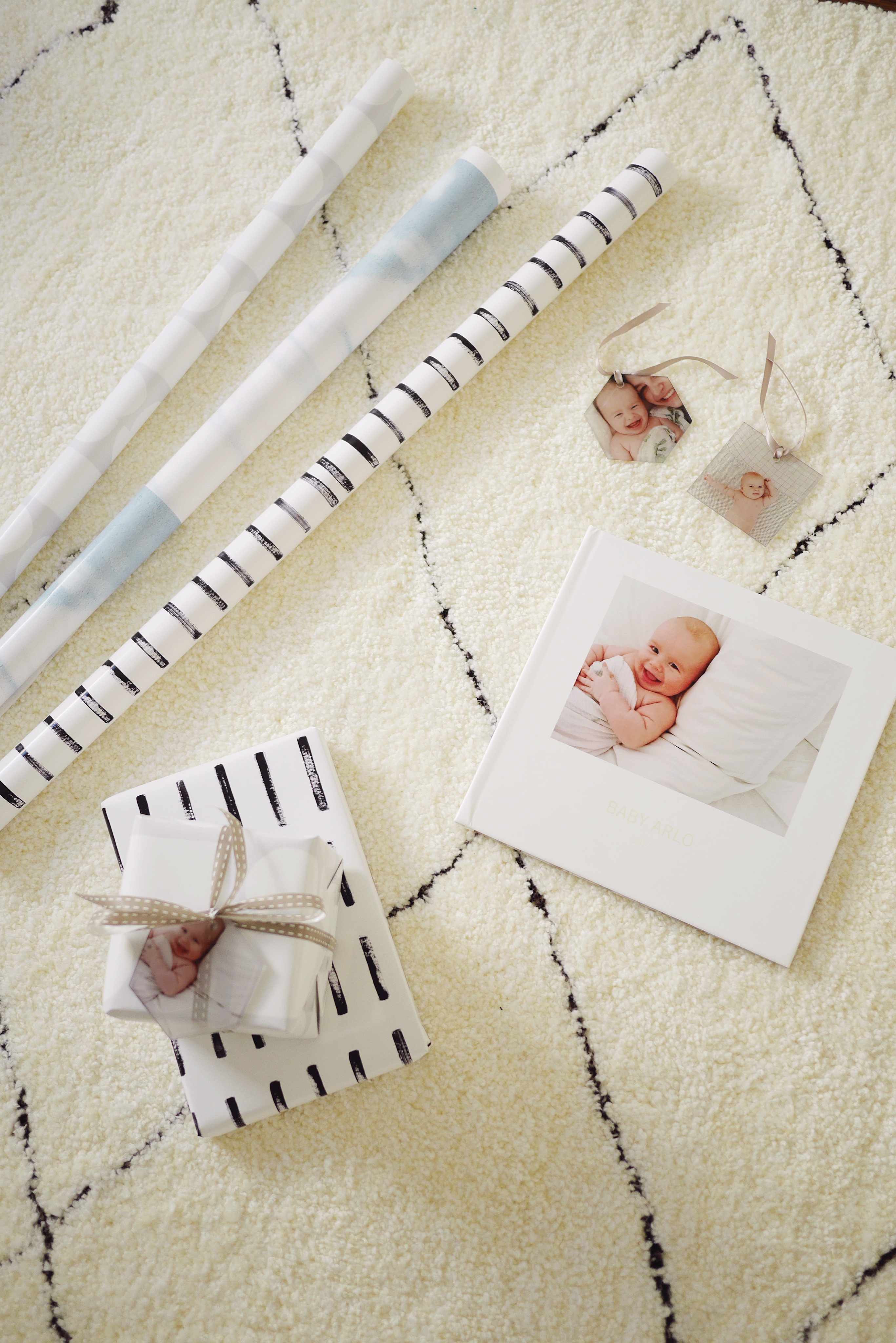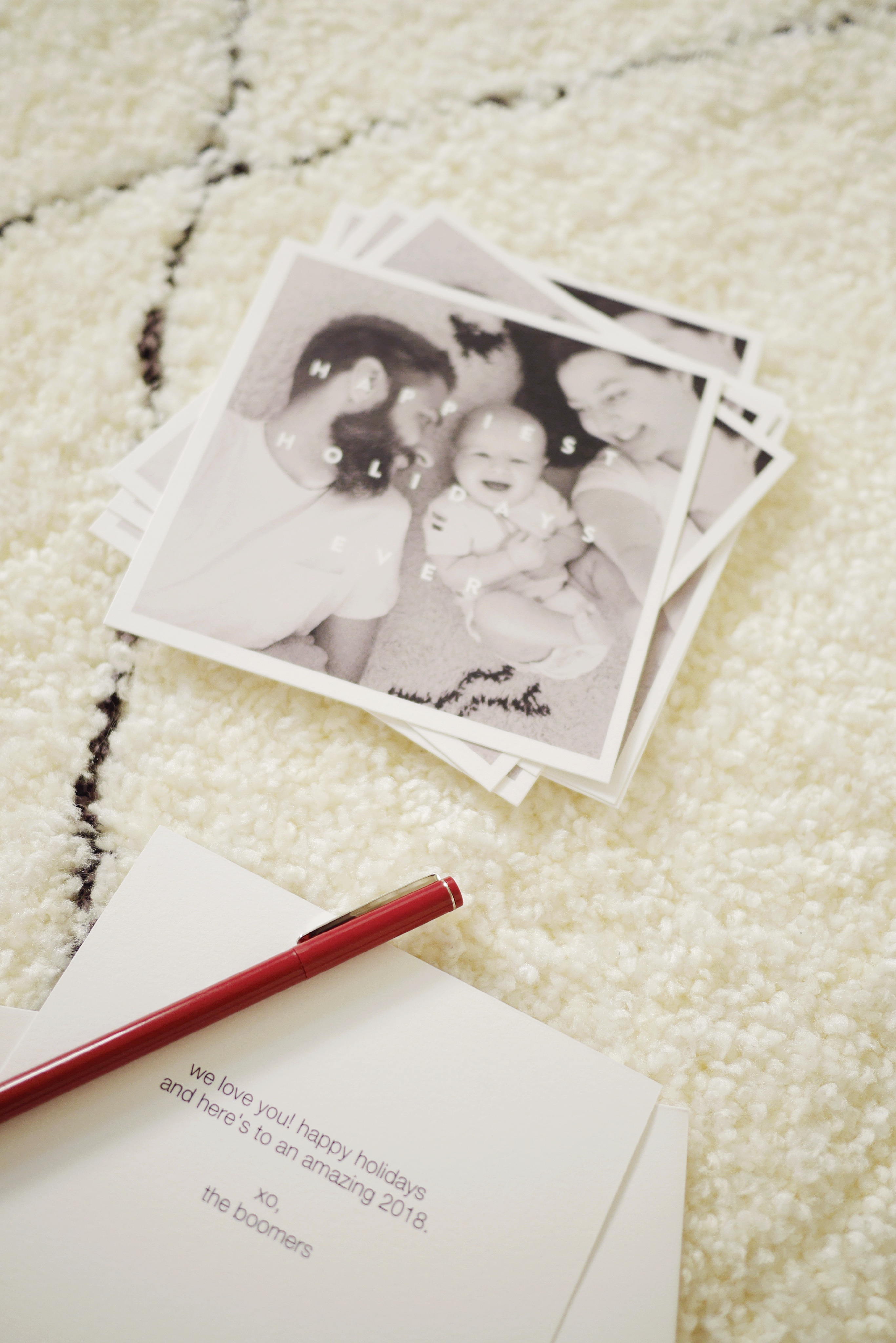 it's funny how this time last year i was pregnant and soooo excited (i was still first trimester and just popping, so it was all still so new exciting), we were daydreaming about how this time next year we'd be doing all the same things but with a baby in tow. and now it's here!
i think you may know this already, but even though i'm jew-ish, we are a total christmas family. i loooove christmas everything, we always get a tree and i play christmas music the whole month of december and watch the christmas movies and basically just drink the christmas kool-aid. so i'm so excited for arlo's first christmas, even though he won't actually know what's going on whatsoever, it's special for us lol. so i teamed up with shutterfly to create all sorts of things to commemorate!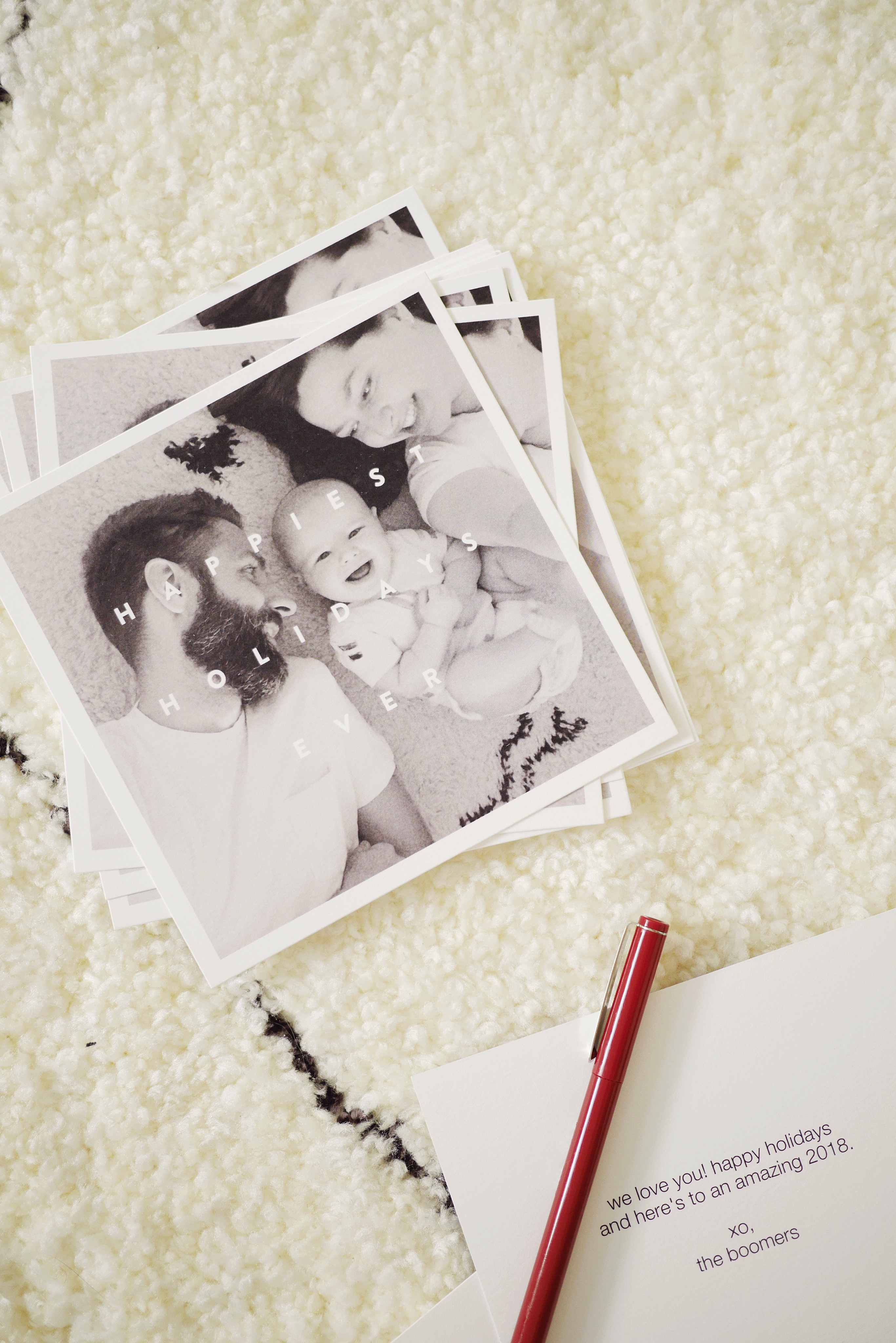 while in theory, i would have loved to have had a photographer come to our house and shoot some pretty photos of us, i decided to do our first holiday cards as a family with an easy selfie (appropriate given arlos love of selfies). i love that shutterfly gives me the option to design and print my own cards, but they have lots of really cute design options to choose from if you want to select a pre-built template too. we sat on the floor and used a selfie stick and it's super casual and we love it. i quickly whipped up the design and i think they turned out great, they feel so personal and so us. i got square cards, and they also now have return addressed envelopes so i have one less thing to worry about when addressing all the holiday cards this year. (you can even have them do all the recipient addresses for you as well)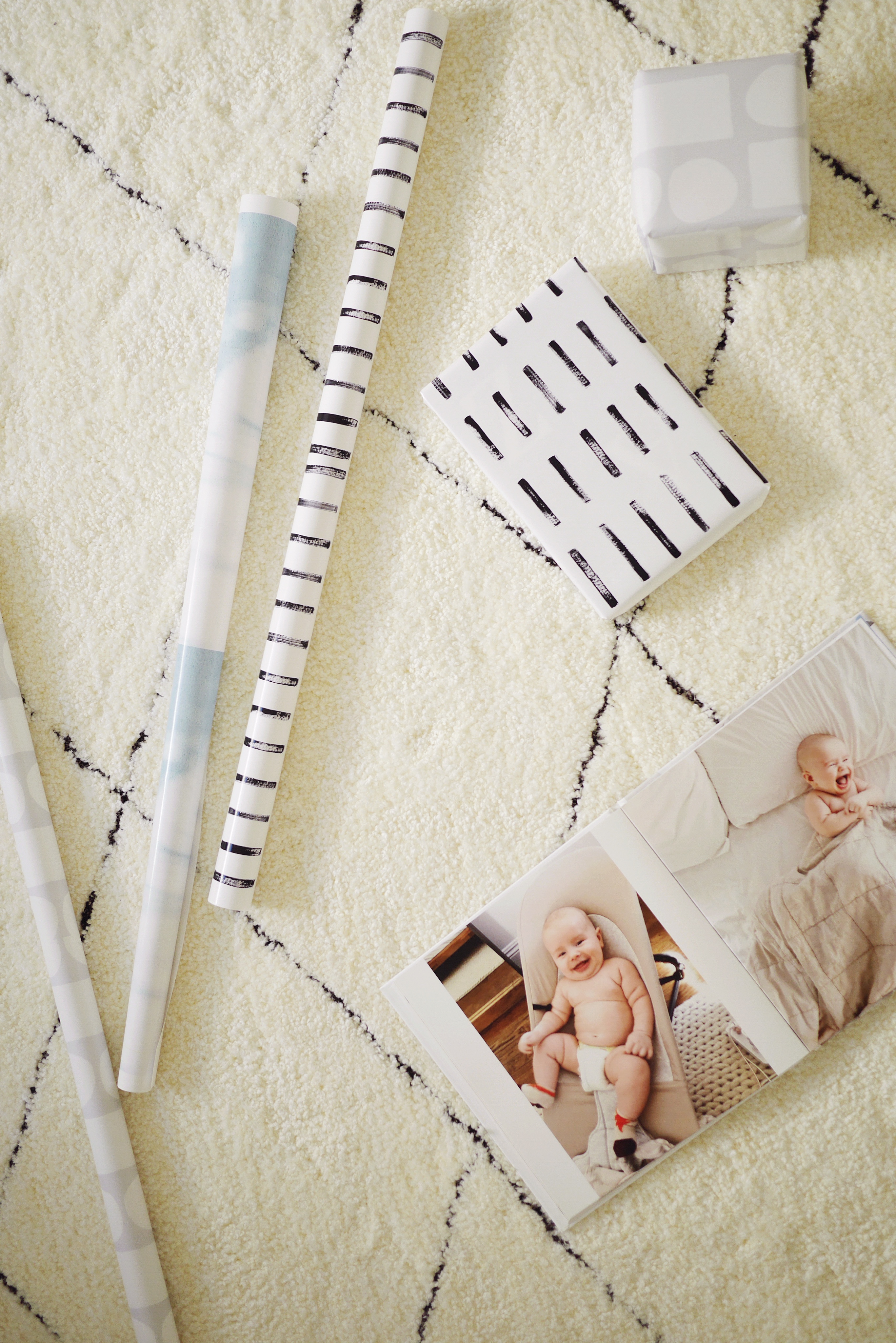 besides just the holiday cards, i went a little nuts customizing (aka arlo-izing) all sorts of holiday products for my family this year. one of my favorite items they have is the custom gift wrap, i actually considered using photos of arlo but realized that would be a little overkill. instead, i used some patterns i've designed and it's sooo fun to have my own personal gift wrap. wrapping this year will be so exciting! they also have a free art library you can use if you aren't a designer yourself.
and their glass ornaments are my faaaavorite. i've actually ordered these in the past as well and i love them so much. they have an option of three shapes and the glass makes them look so fancy versus just sticking a photo into an ornament frame slot. i also decided they will make the perfect tags for gifts, a keepsake and gift identifier all in one. so basically two presents in one!
last year we ordered an ornament of arlo in the womb, and this year we made them from baby pictures, so it's been great to have these little time capsules when we pull out our ornaments every year. it already feels like our own special holiday tradition.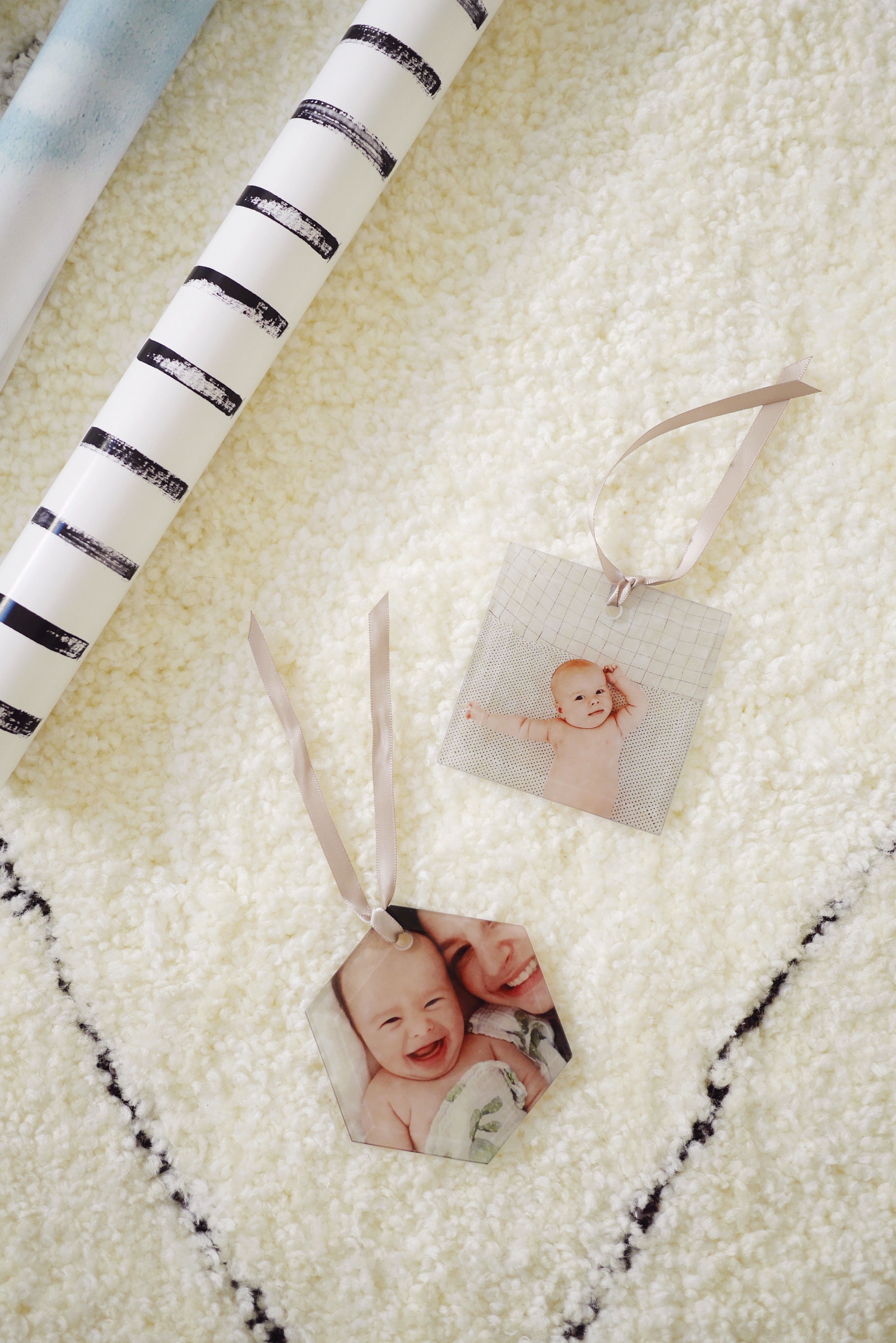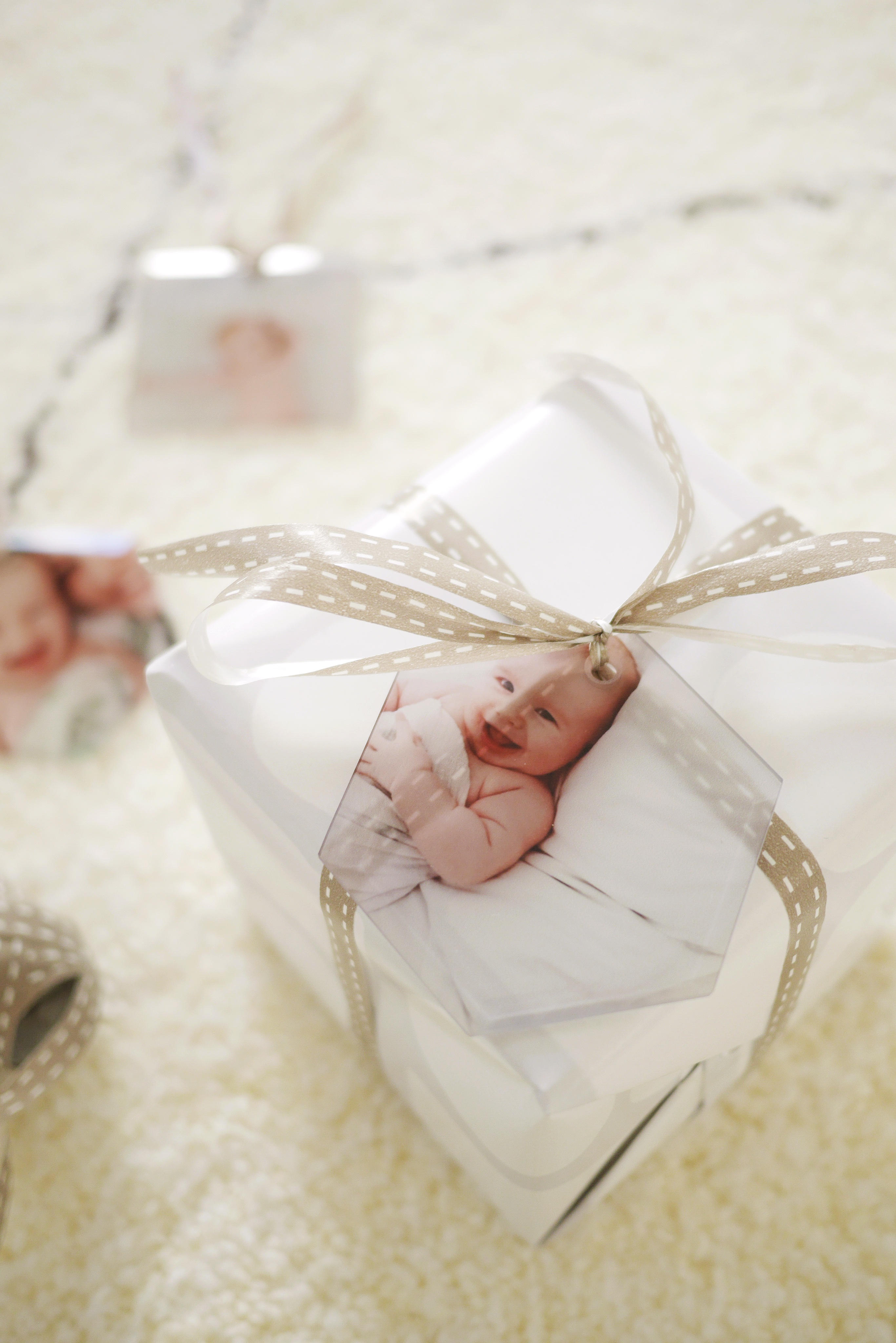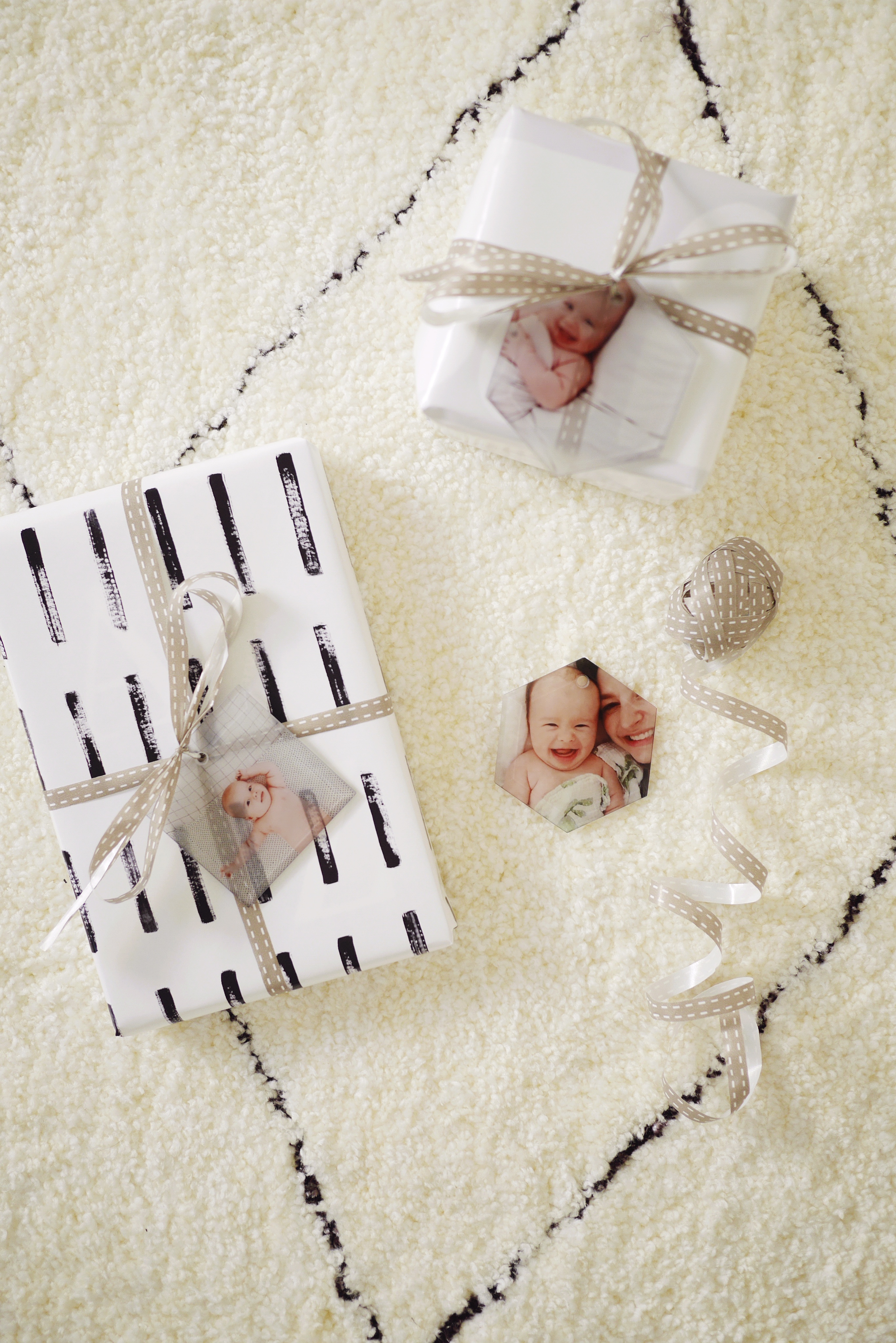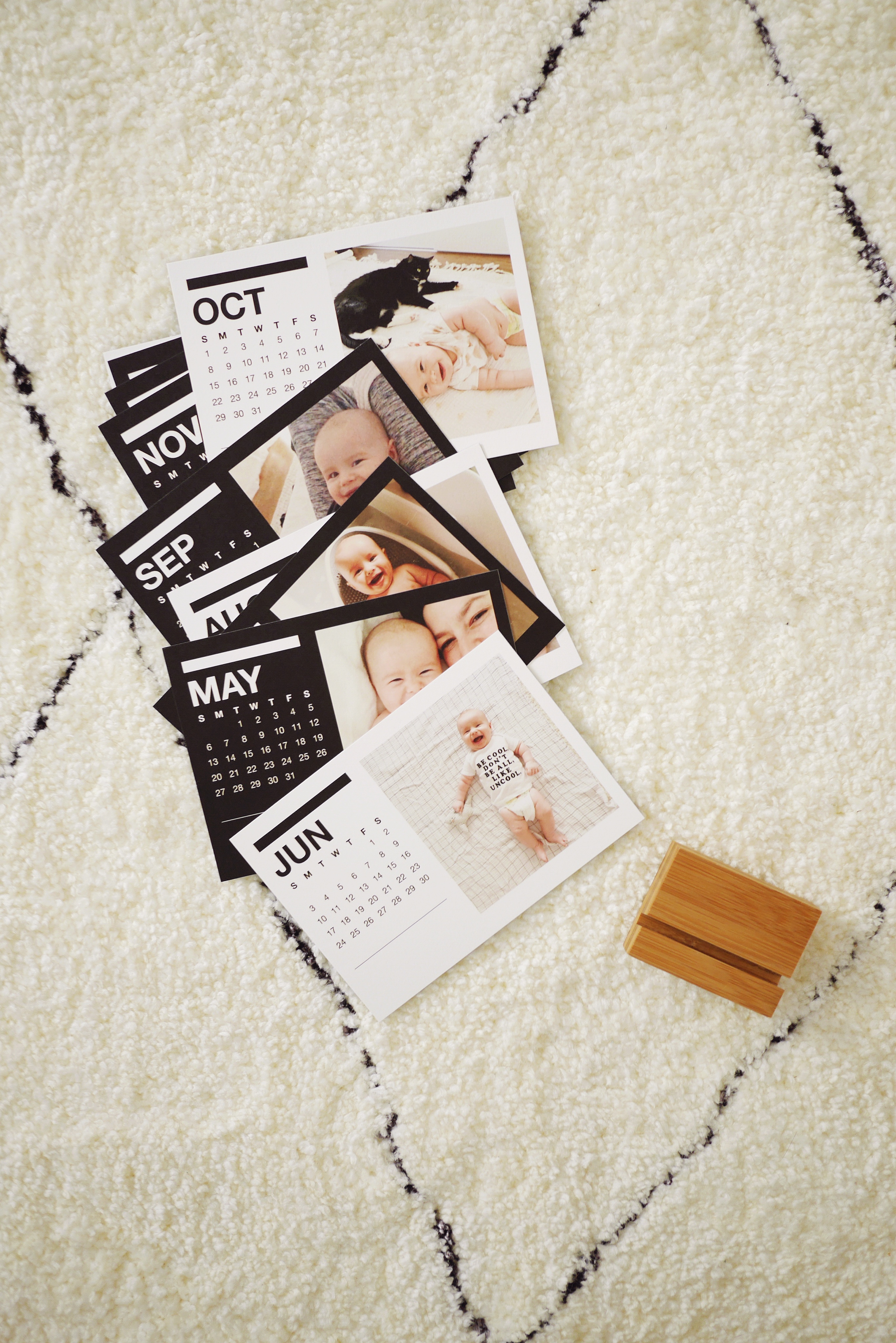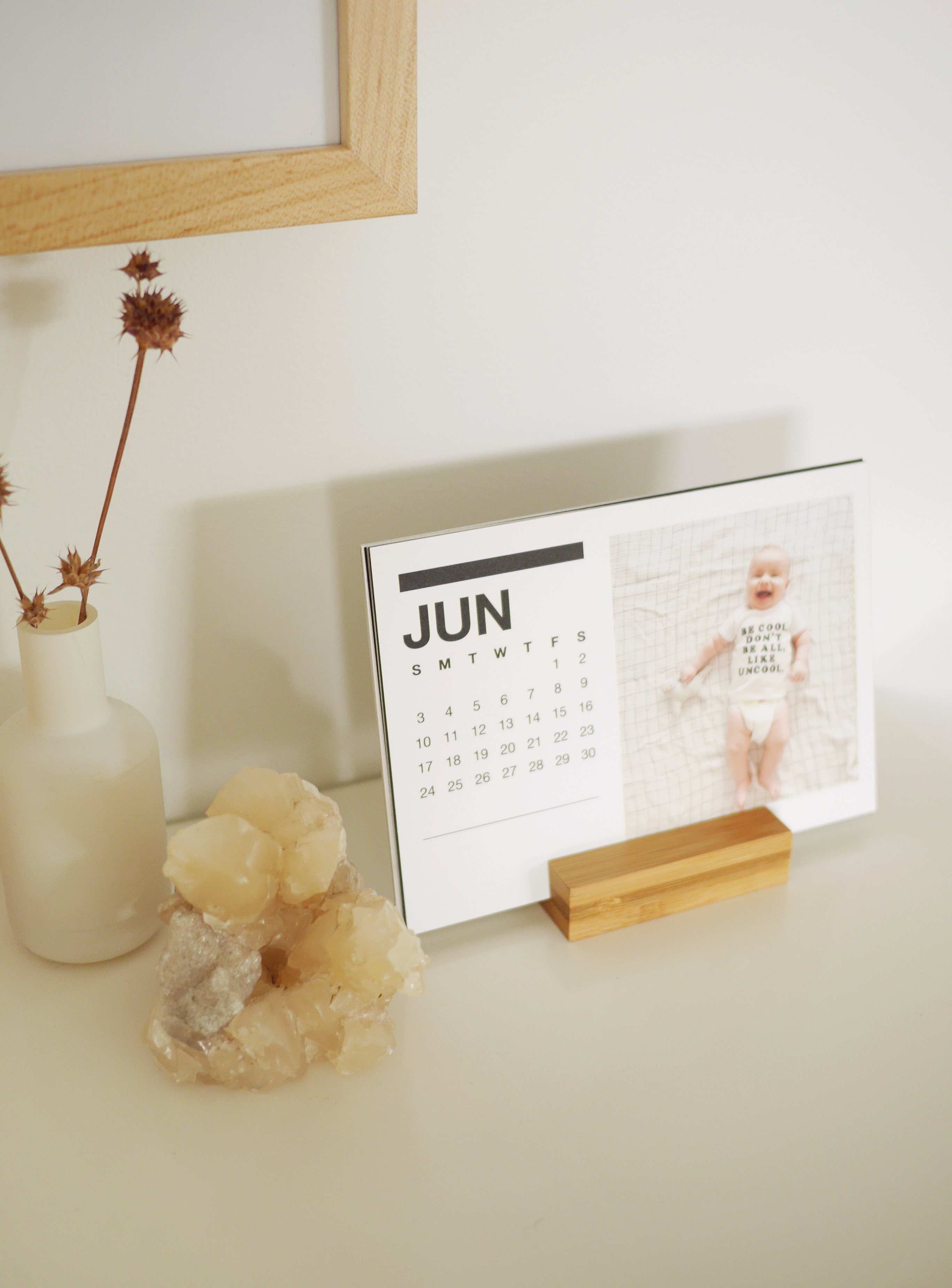 i also whipped up a photo book of all my favorite arlo photos, and an easel calendar. the design of this one is so good! i've decided i'm going to keep the easel calendar for myself because i love it so much. sorry grandparents.
it's really easy when your baby is super cute and every photo you take is good, but pro tip, i keep a "best of" album on my phone (which i literally contribute to daily), so whenever i need to, i can quickly access all my favorite photos of him. doing both the book and the calendar were a total breeze because of arlo's keen modeling abilities but also shutterfly is super easy to use.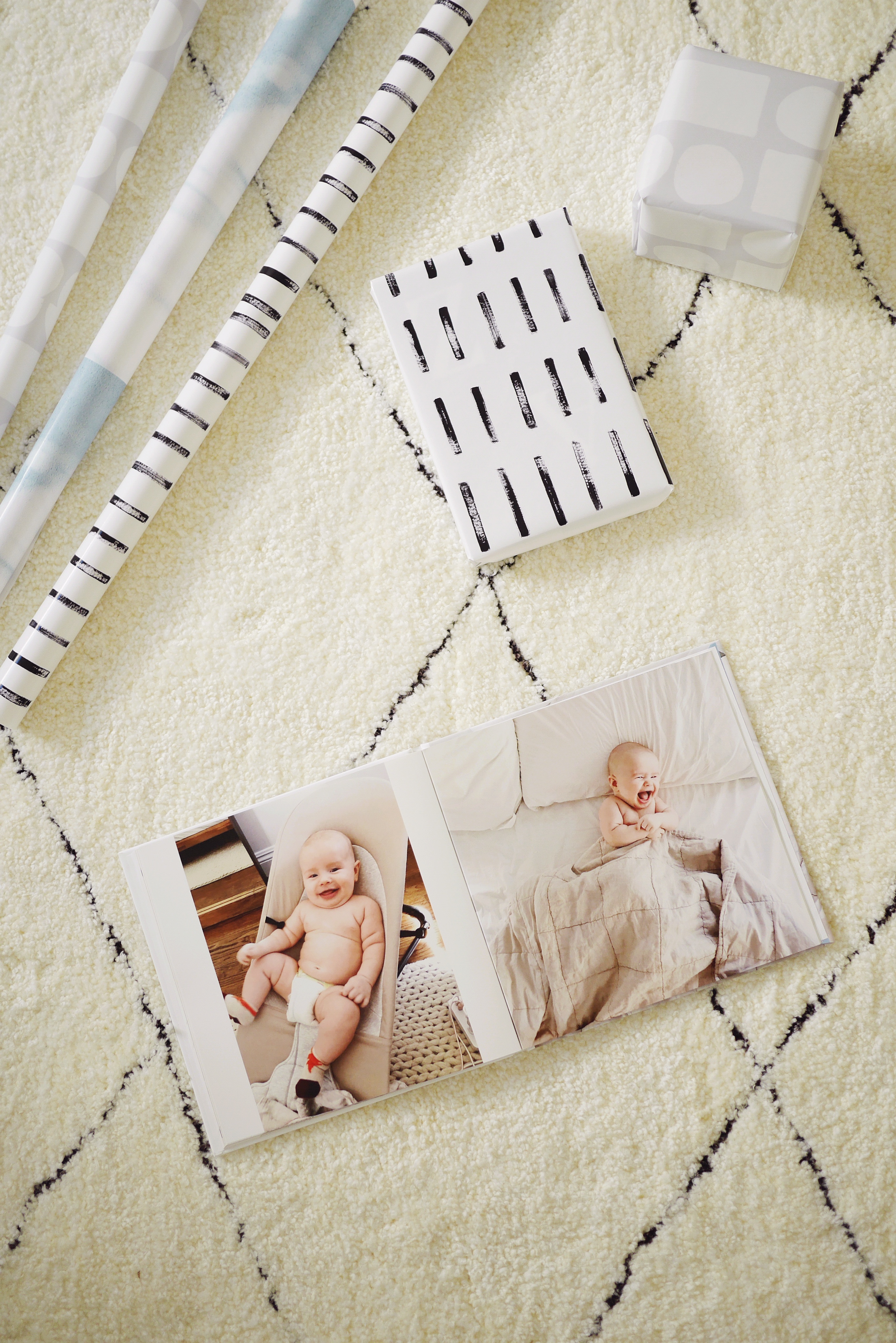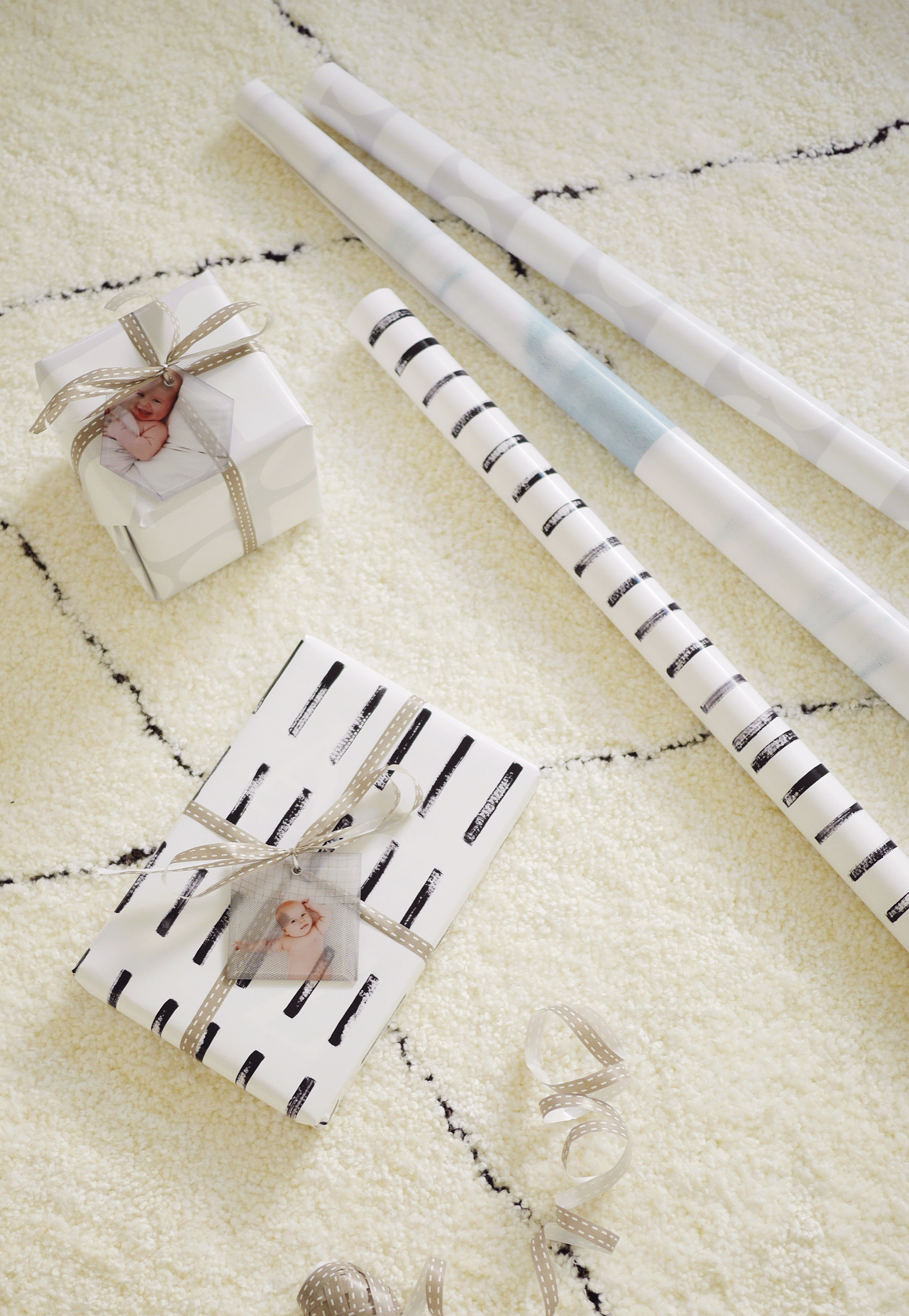 shutterfly is the perfect place for family gifts once you have a baby, because duh, all the grandparents care about is arlo. there really couldn't be a more meaningful type of holiday gift for them, and the ease of making everything is so crucial during the holiday shopping craze. anyone shopping for grandparent gifts should probably look no further.