diy marble & wood serving platter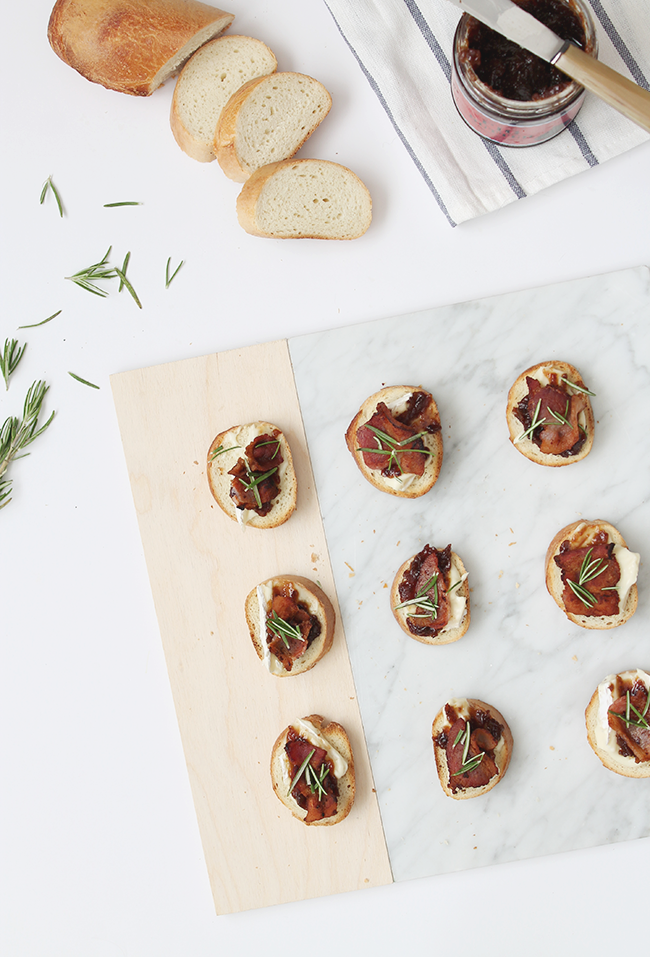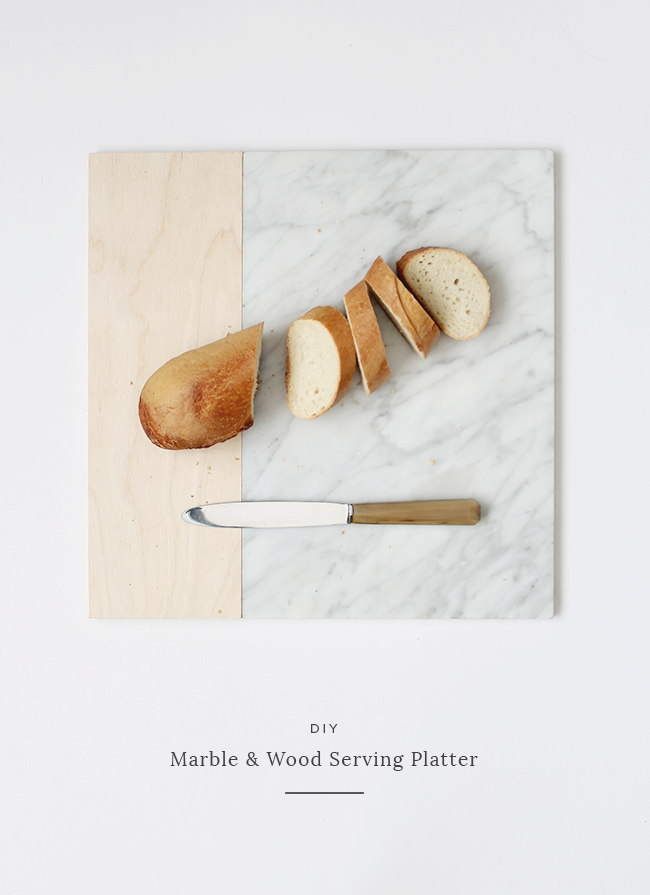 so i think we're all in agreement that the best DIYs are ones that look like something fancy that we can't afford and it's cheaper to just make right? ok perfect, that's totally what todays DIY is. i've been wanting a wood and marble serving tray for a while — and i've had this large marble tile laying around waiting to be used, so i was stoked when i finally found a piece of wood that was the right size!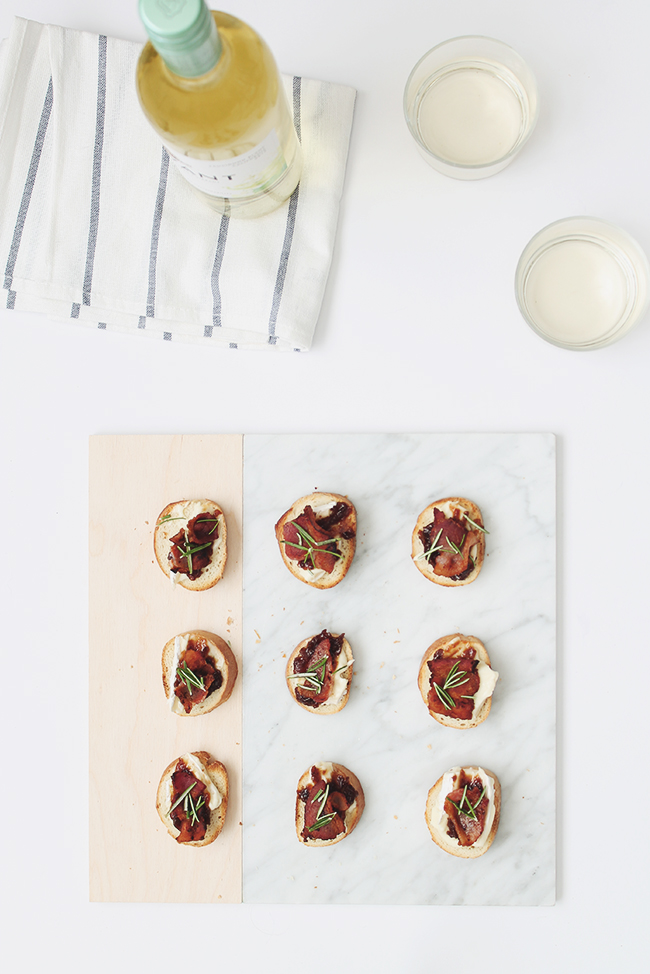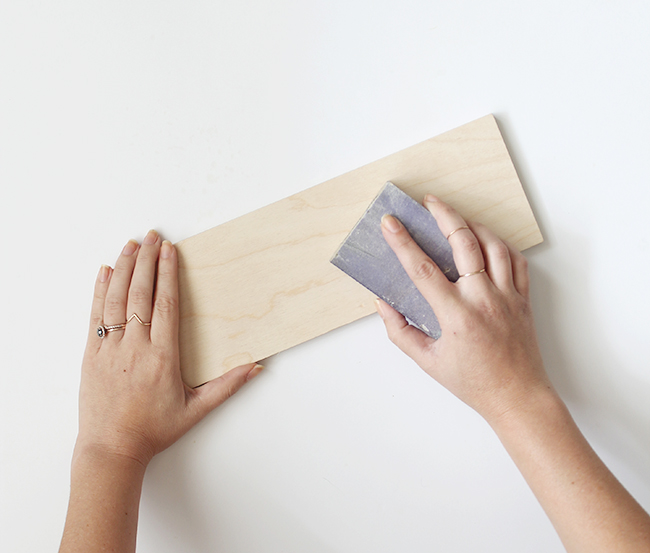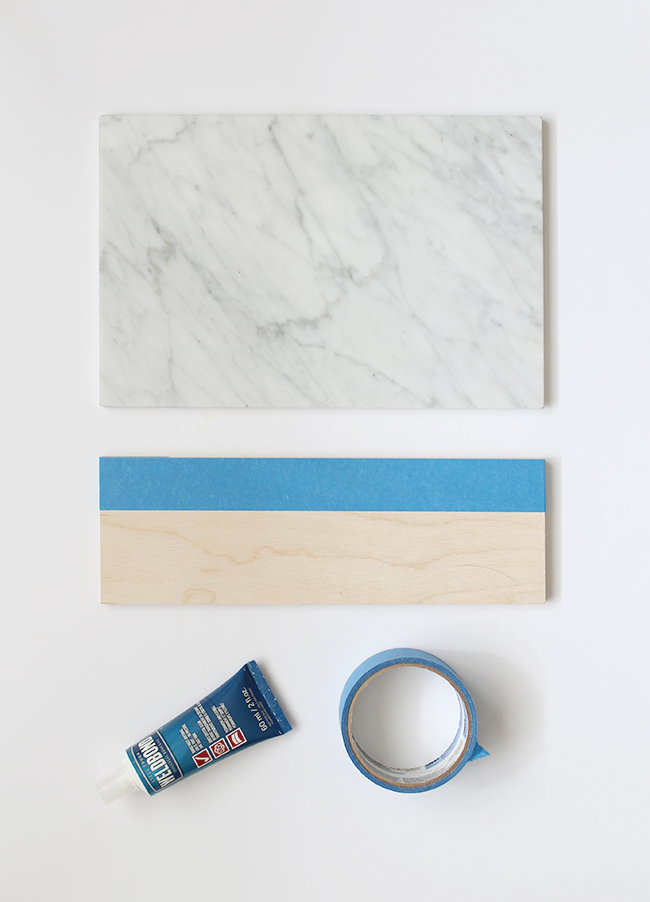 materials
wood in the same size

clamps or heavy books


painters tape

industrial strength adhesive

sandpaper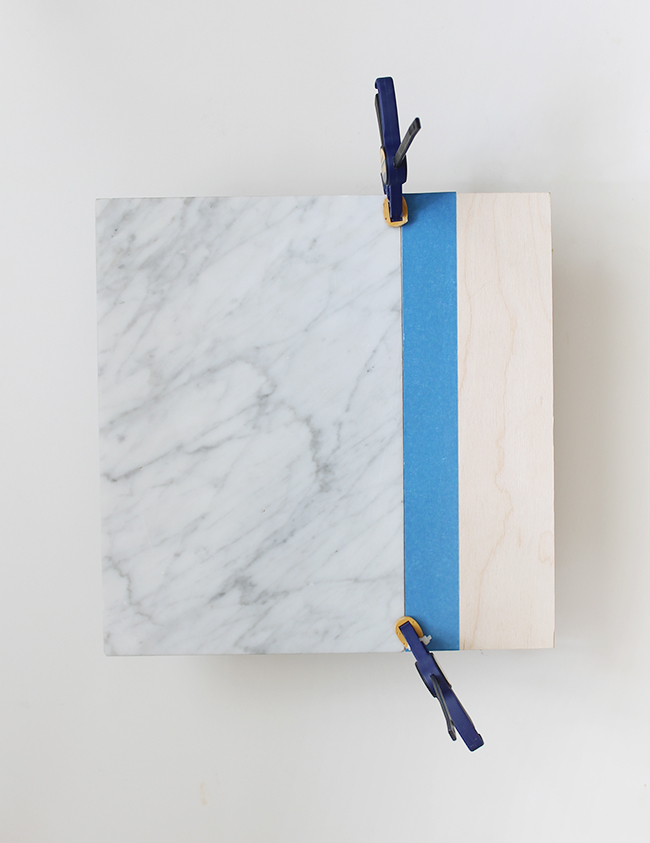 01. if necessary, trim down your wood. we were lucky enough to find the perfect size piece at michaels, we just had to saw 1/8″ off one end — just bring your marble tile to the craft or wood store and you can eye out the best piece of wood.
02. sand down your wood to get the smoothest texture you can, then tape off the end you want to glue to the marble. this prevents any damage from glue spillage.
03. for the strongest bond, add a light coat of glue to both ends of the marble and of the wood. let dry before gluing to one other. once those are dry, glue again and attach. make sure you clean any excess glue immediately.
04. use clamps to keep it tight while drying — if your clamps don't keep the boards tight enough, you can also push the board towards a wall with heavy books or weights pushing it on the other side. let dry overnight.
05. apply mineral oil to get the wood food safe, attach the bumpers to the bottom so it's easier to move around on your counter.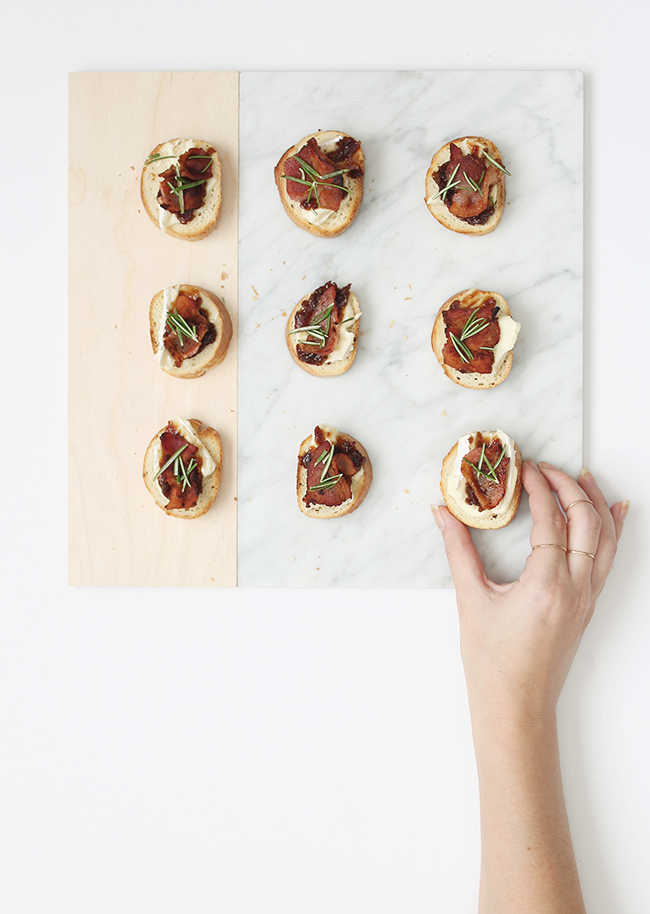 how pretty is the board?! i love the way the grain of the wood kind of echoes the grain of the marble. i'm using this for serving everything from now on, and are you wondering about the dope looking appetizer? well i'll tell you it's like, my favorite crostini i've ever made — hop over to the kendall-jackson blog for my recipe for the bacon, fig and brie crostini.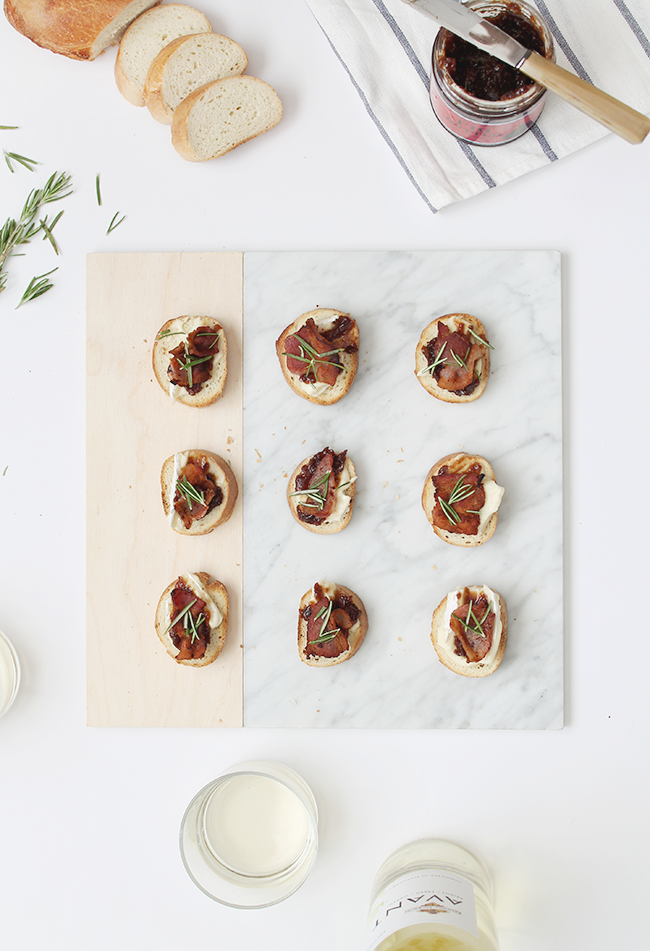 THIS POST WAS IN PARTNERSHIP WITH KENDALL-JACKSON. ALL OPINIONS ARE 100% MY OWN.
.