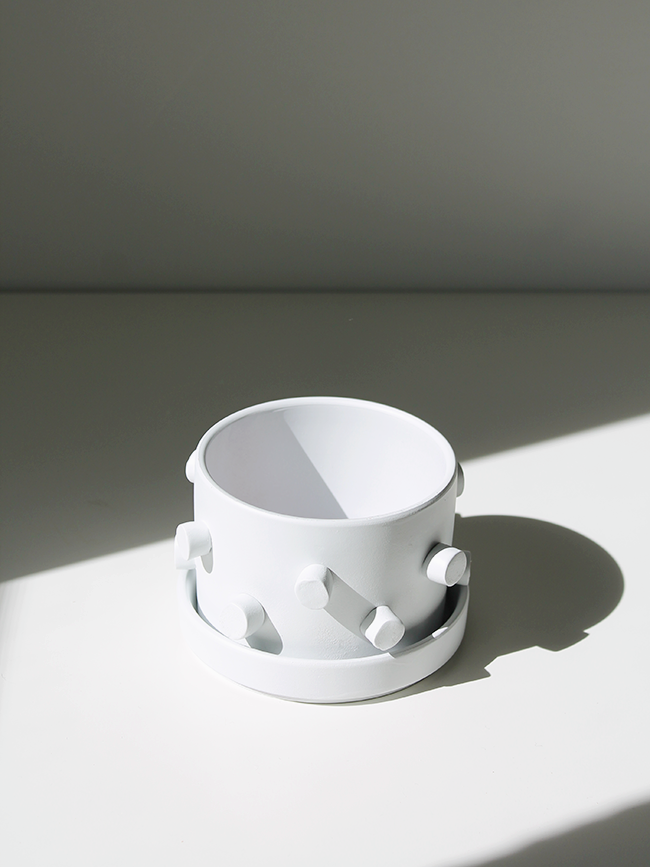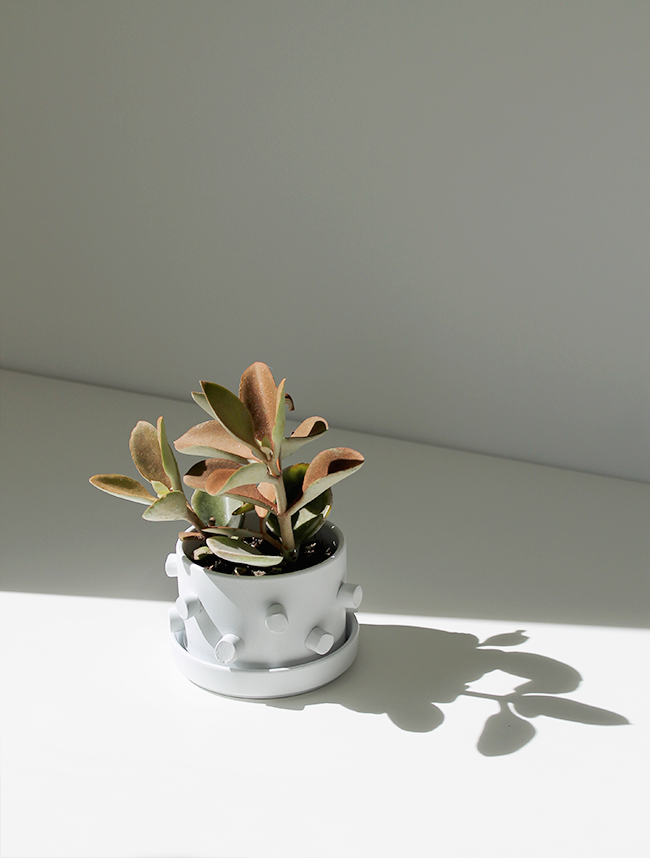 i'm sure you've noticed that funky looking textured pots and vases are getting popular, and i love them! so naturally i wanted to come up with a super simple method for making your own. these little planters are so eccentric that you can stick one in any boring corner and give it a whole new fun look.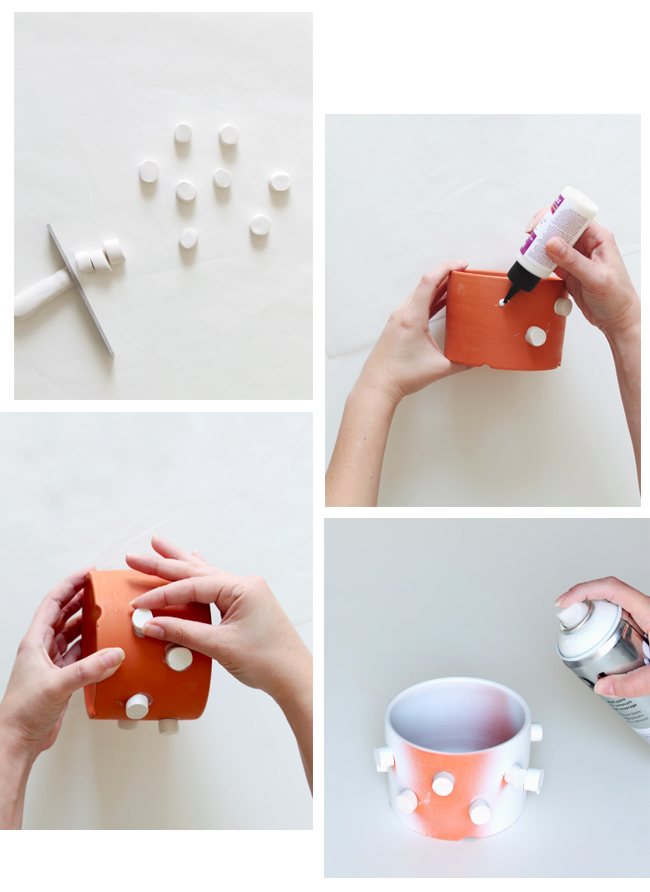 01. condition your clay and roll it out. slice off pieces as if you were slicing a sausage link. if you took arts and crafts as a kid you'll have a moment of deju vu of making clay beads.
02. add a dab of the glue where you want to place your first "knob" and then proceed to go around the whole pot. this glue fully bonds once it's baked, so you have to use a terra cotta pot or something else that's oven safe.
03. bake your pot according to the glue directions. let cool once it's finished for an hour.
04. take it outside and spray paint!