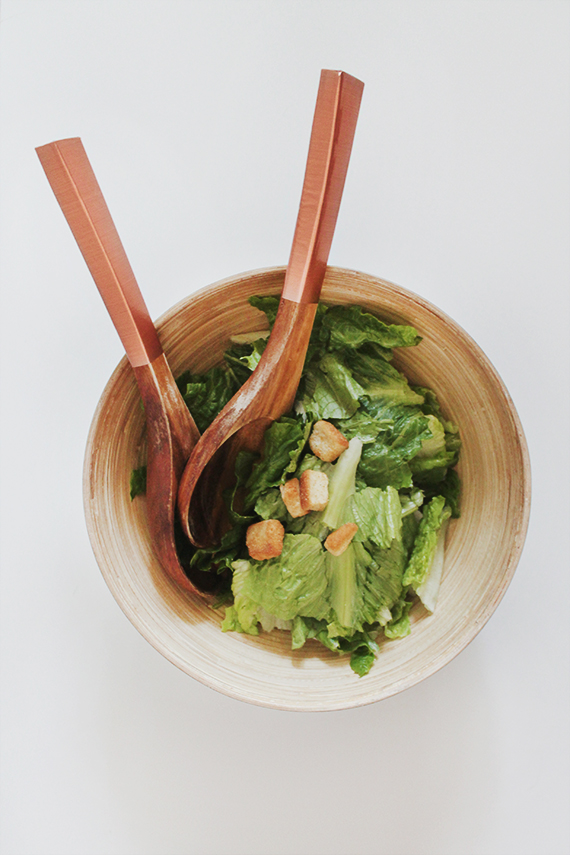 well – here's the simplest DIY i've done in a while! i have to say… it was pretty fun to be done with a project in a couple of minutes. we've been going hard watching bob's burgers so more time for that is good.
i bought this copper contact paper on amazon a month ago for no good reason, and have been trying to think of something to do with it. now that i'm trying to eat more salads (because girls getting married should eat salad right?) i noticed how many crappy old salad servers i've hoarded.
it's not like i'm going to throw them away. i can just make them look less old. normal right?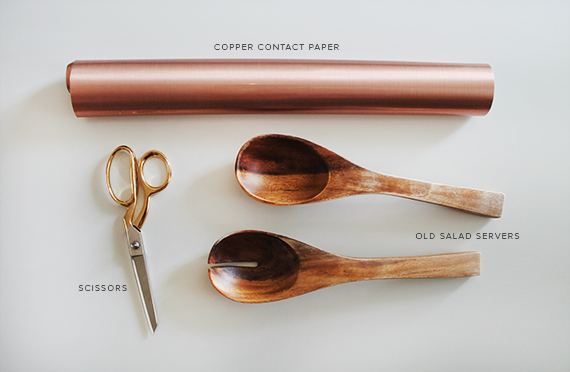 all you need is some old serving utensils, metallic contact paper and some scissors!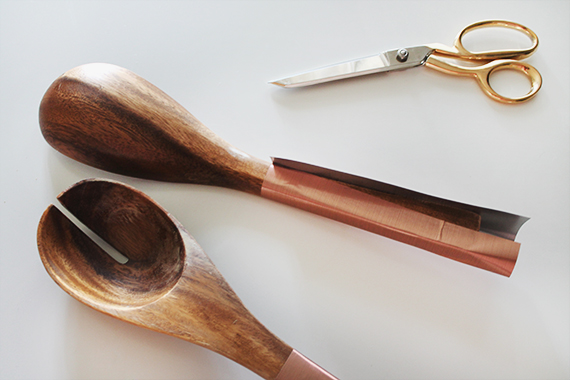 here are the directions, but i really think you probably don't need them.
cut out pieces that will be long and tall enough to cover the handles. apply the front first and make sure to remove all air bubbles. then wrap the sides and make sure they overlap evenly. when they don't, because they probably won't, you can add a tiny piece in the middle and you won't be able to see it after.
to wrap the bottom, cut each corner and overlap each side. just like wrapping a christmas present! smooth out all air bubbles and you're done!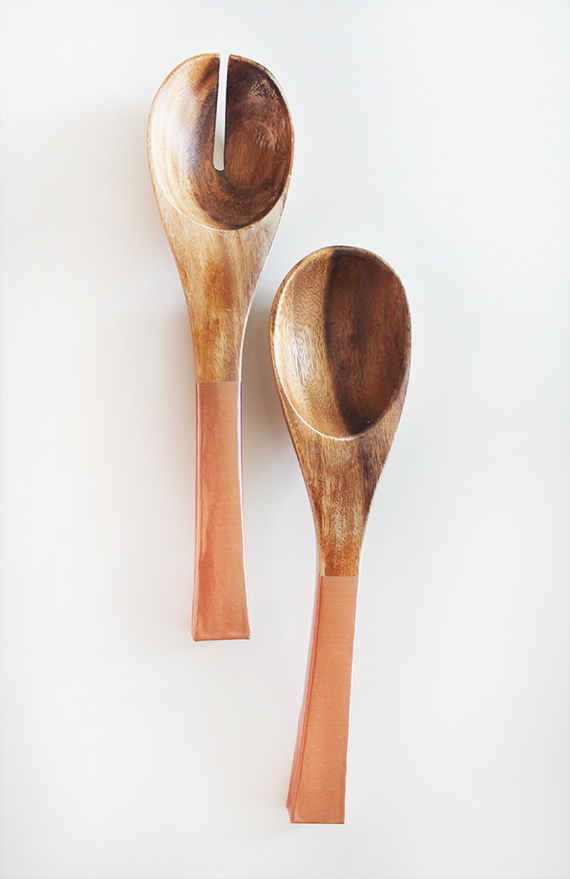 and if you're throwing an oscar party, go ahead and wrap ALL your utensils in gold contact paper. go right ahead.