diy modern color block ipad stand
yesterday i did an easy diy for my friend gabriel of the artful desperado — he has one of my favorrrrite blogs full of inspiring art and his food photography and styling is like WHOA.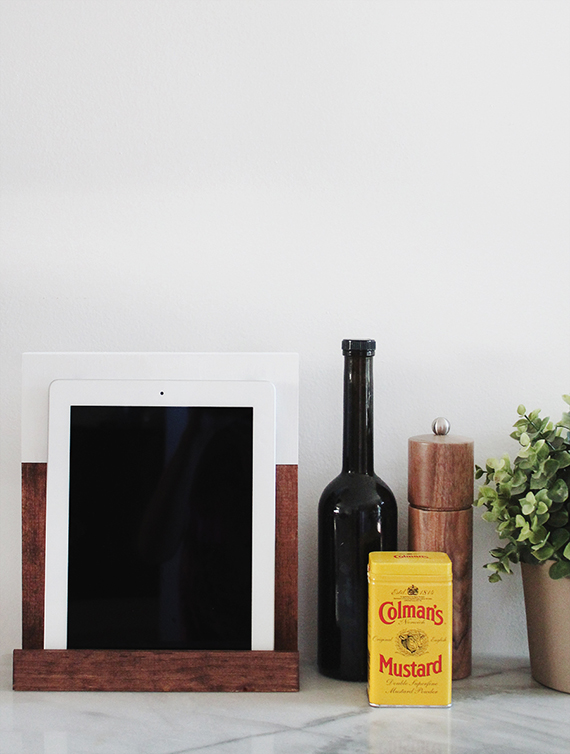 this was such an easy project — i wanted to do something kitchen based since he does a lot of food posts on his blog, and now i have my new favorite kitchen accessory!
click here for the full diy tutorial and more photos!