DIY leather cat litter scoop

THIS POST IS IN PARTNERSHIP WITH
s

WHEAT SCOOP.
ALL OPINIONS ARE 100% MY OWN.
i don't know about you, but i'm always on the hunt for pretty cat things because they're few and far between. and all the classy looking cat stuff seems to cost way more than it should too, right? so i thought it would be nice to have a cute litter scooper!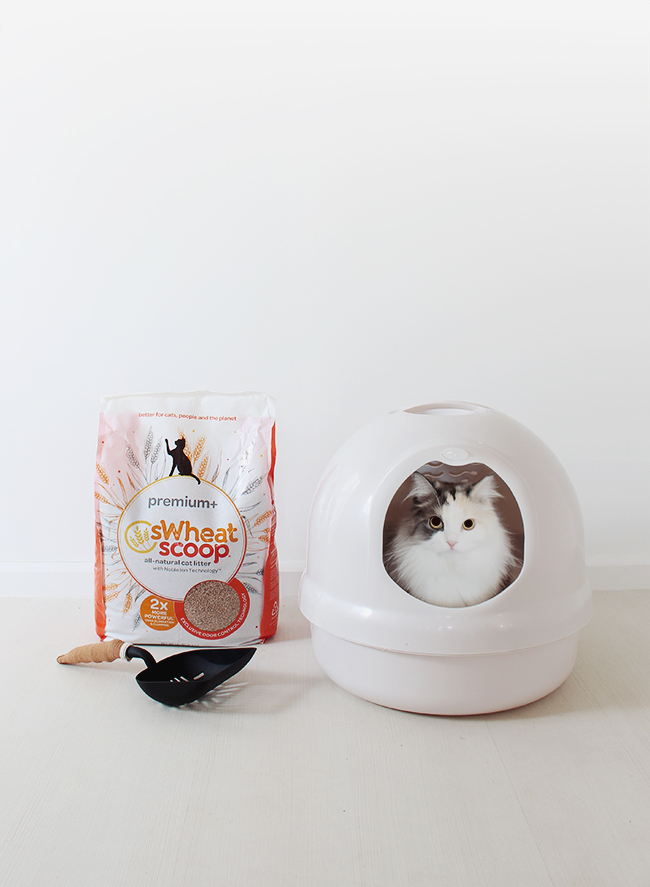 having three cats is fun because there is almost always a cat on our bed to hang out with now, but not so fun because there is so much cat doody happening all day err day. we went from having one litter box to two (and we've read many times we should even have three), so there is a lot of litter box cleaning. i partnered with sWheat scoop which is a really good litter for multiple cats, because it's super odor-eliminating. it's also made from wheat, and is an all-natural alternative to clay litters that have harmful ingredients. premium+ is its most powerful litter and is in stores and online this fall.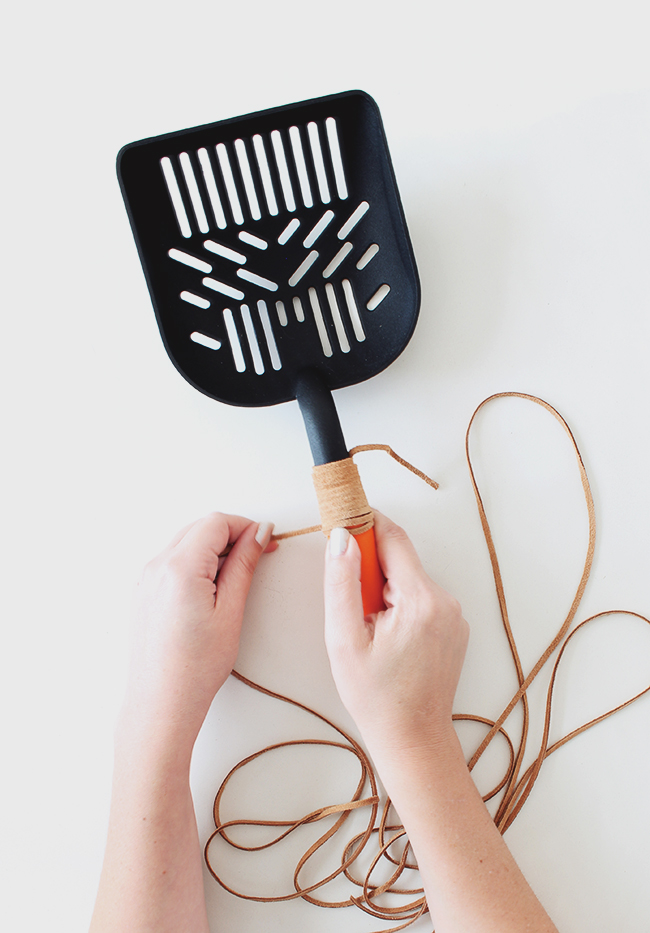 materials

directions
01. start by tying a super tight knot at the top of your handle. if it's tight enough, it'll stay secure as you wrap the rest of the handle.
02. simply and slowly wrap around, from top to the bottom, making sure your cord is flat and touching itself on every row — that way it'll look nice and seamless.
03. if your scooper has a ring for a hook like mine, it'll look best if you go and wrap around that as well, versus over it.
04. when you're done, you can secure both ends with superglue. DO NOT just squeeze your glue directly on there, it will stain. instead, pour a little out onto a disposable surface and using a toothpick, carefully apply a little dollop to the piece you're securing on. i spilled and thus the little white border i added, which i actually like a lot.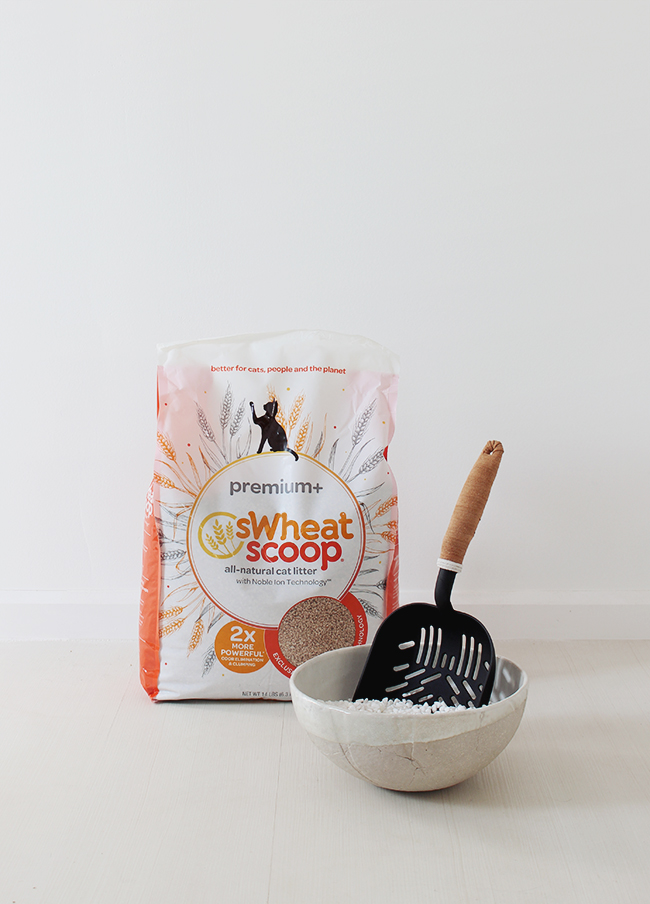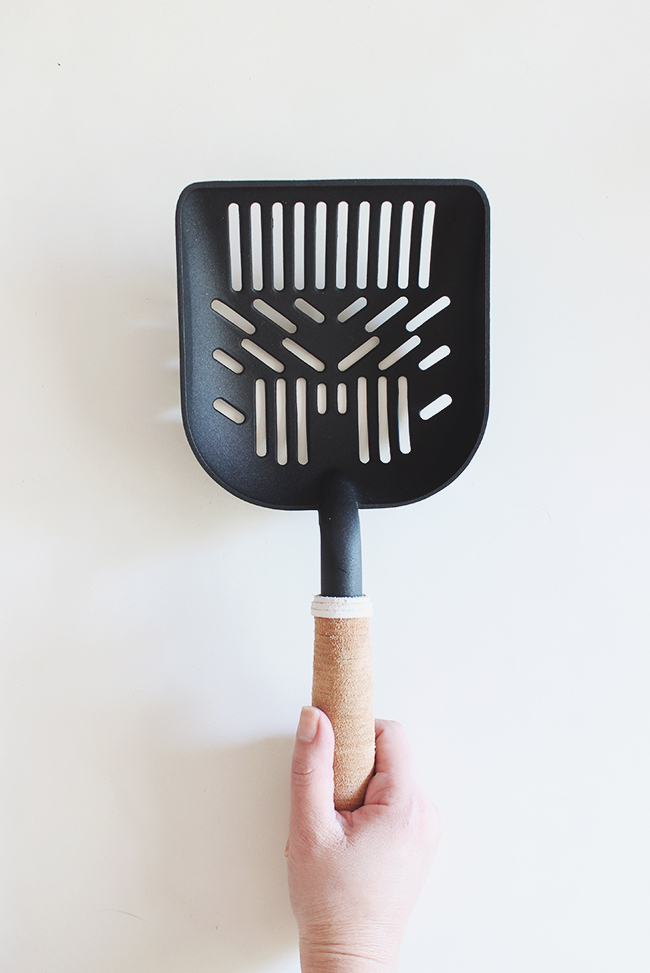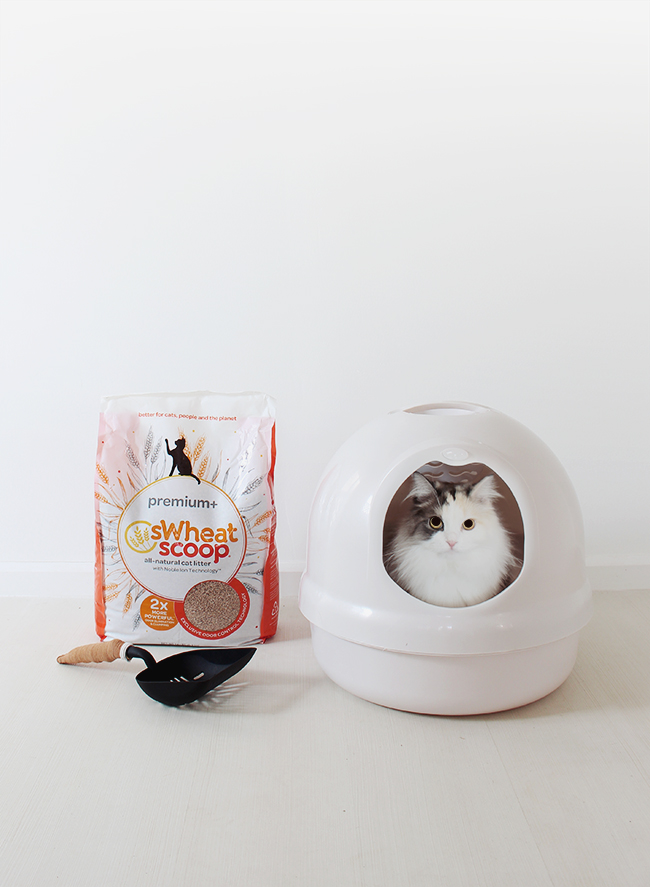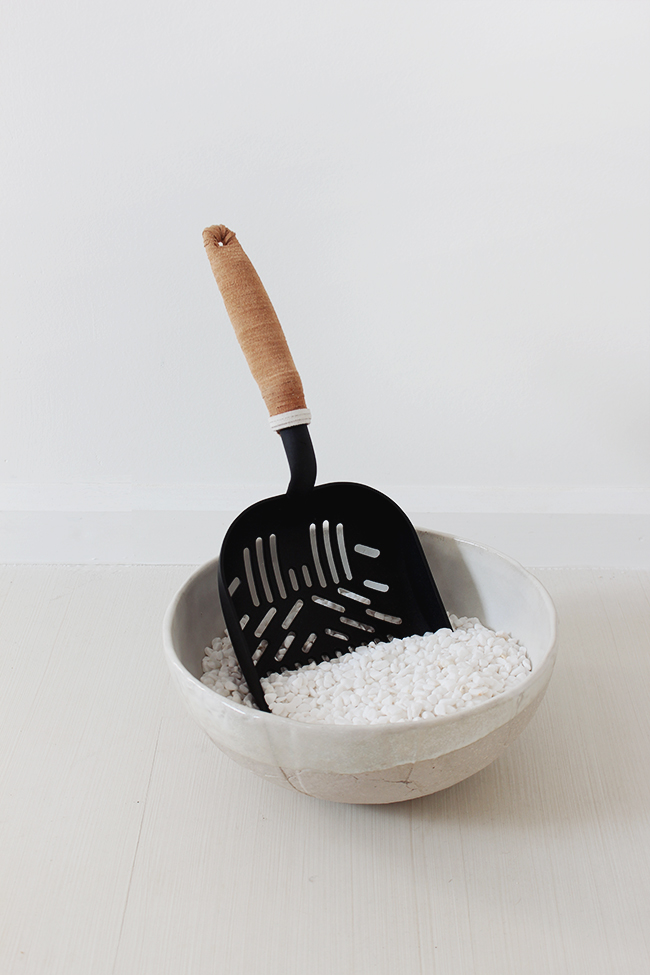 sWheat scoop is also giving away bags of sWheat Scoop's brand-new premium+ all natural cat litter. to enter, just share a photo or video of your cat in its natural habitat with the hashtag #sWheatScoop!