DIY minimal shape pumpkins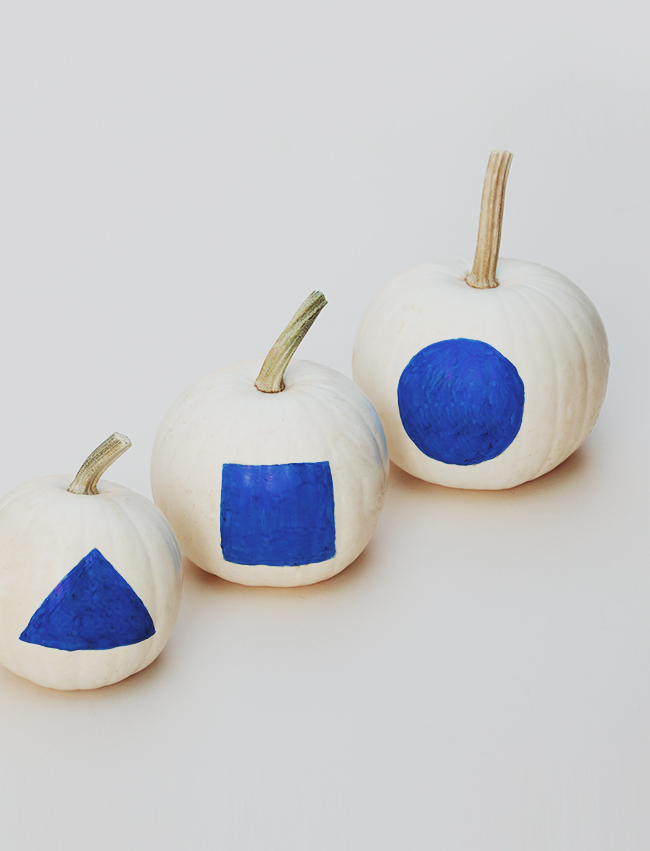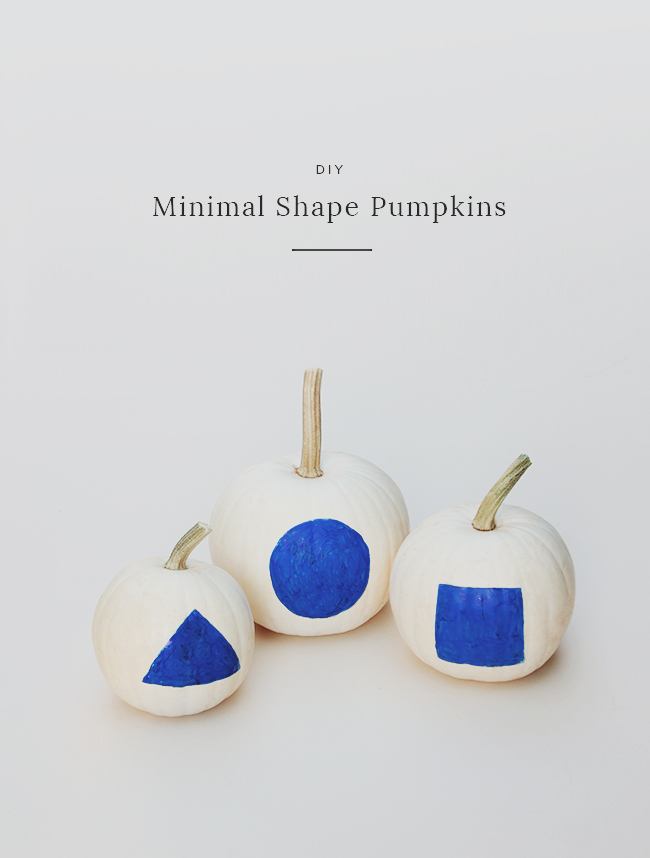 i was thinking this year i'd skip halloween posts. but then i realized i wanted some pumpkins outside for the trick or treaters so i might as well come up with something. and guess what — you can totally be festive while avoiding orange. and you might be surprised i even used a bright color like royal blue — but i'm currently into royal blue right now. i'm also into shapes (we know this). therefore i really like these. and they look so rad on our doorstep! 
they're also suuuuuper simple. they're not painted. it's just marker! that means you can sit at your TV and draw a little and you're done, with no mess and no pumpkin goo all over the place. that pumpkin goo is so intense.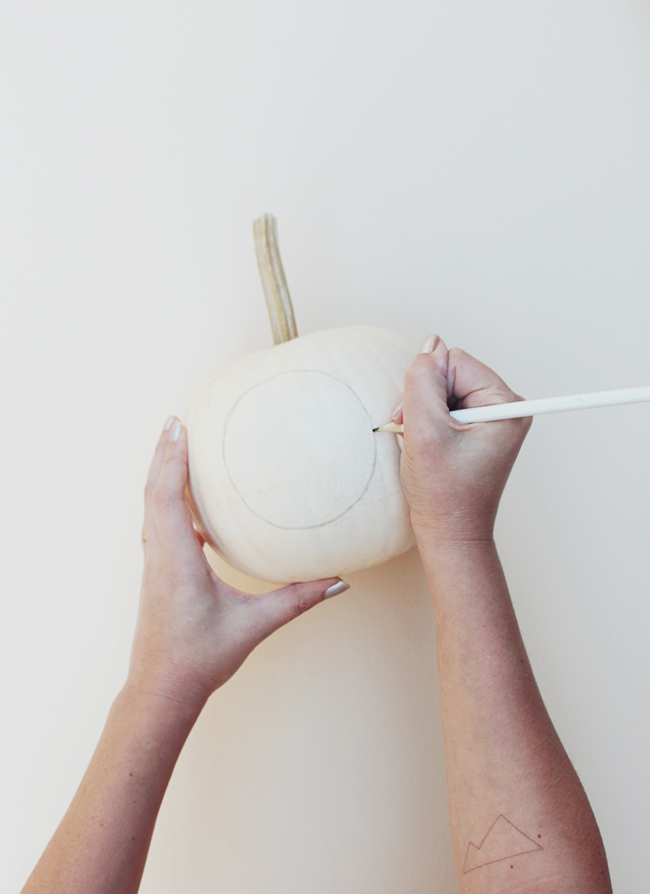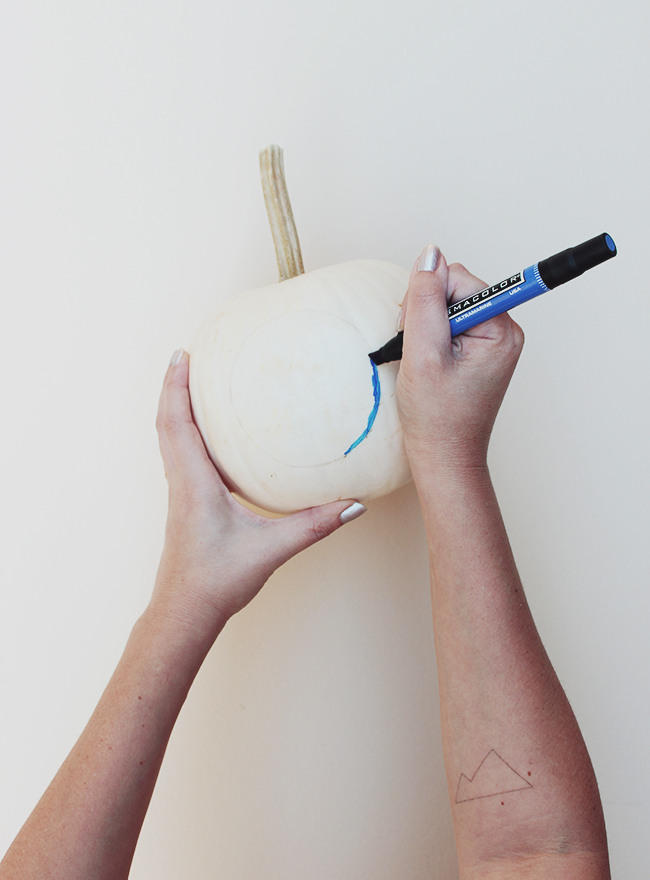 directions
01. draw out your shapes on your pumpkins, you can also use household objects as stencils. a coaster, candle or a drinking glass for the circle shape, a small box for the square, and if you need help with the triangle, you can tape it off and draw inside.
02. outline your shape with the thin side of your marker. then carefully fill in. let dry for a while before you then go over it with a second coat.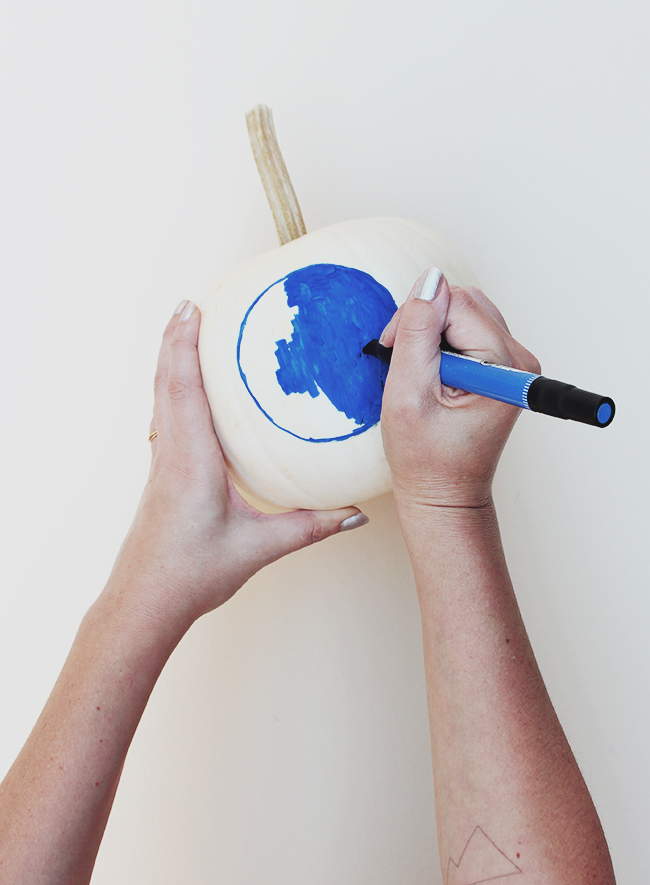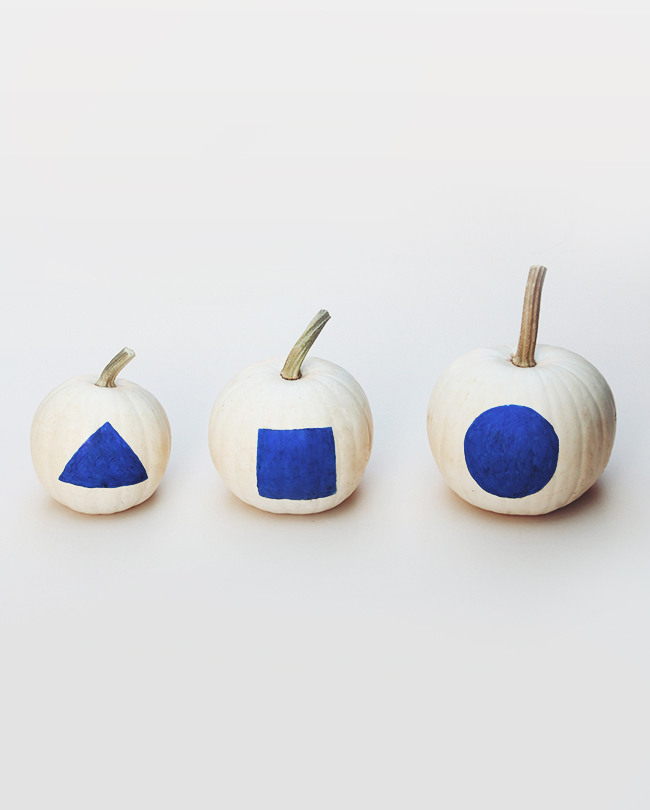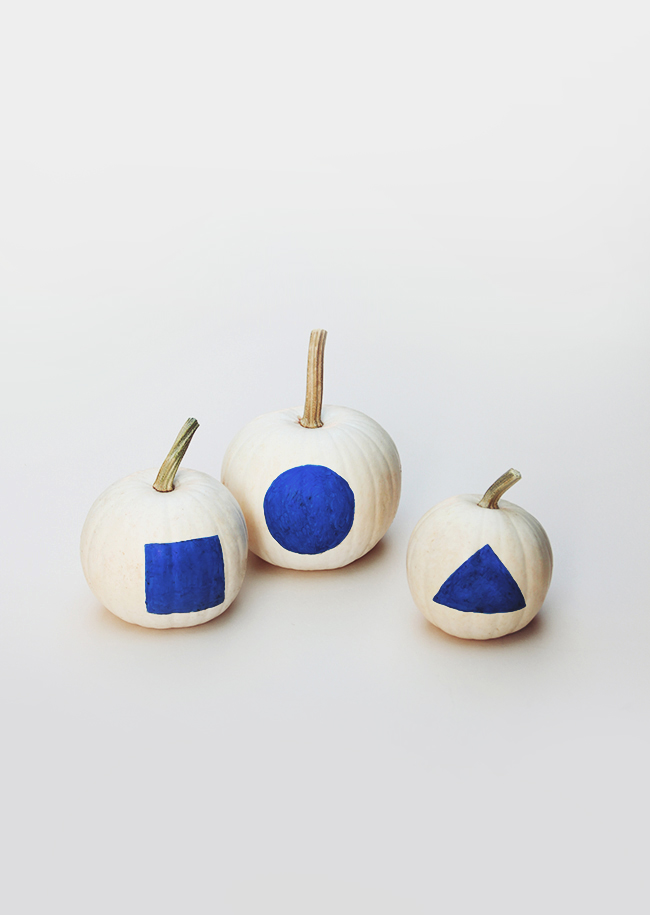 you could also do the set in three different colors, or in all black — so many options and they all take 10 minutes. WOO!
when i finished them, it was exactly like this.