diy last minute greeting cards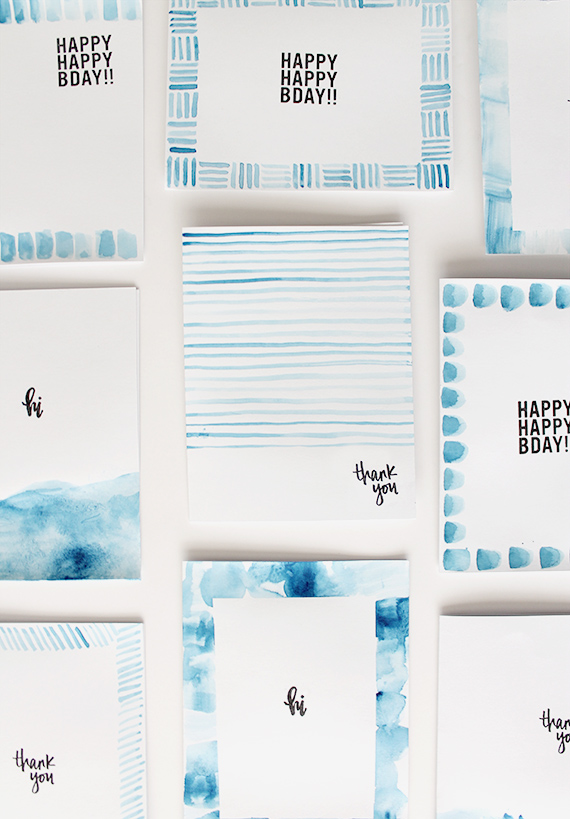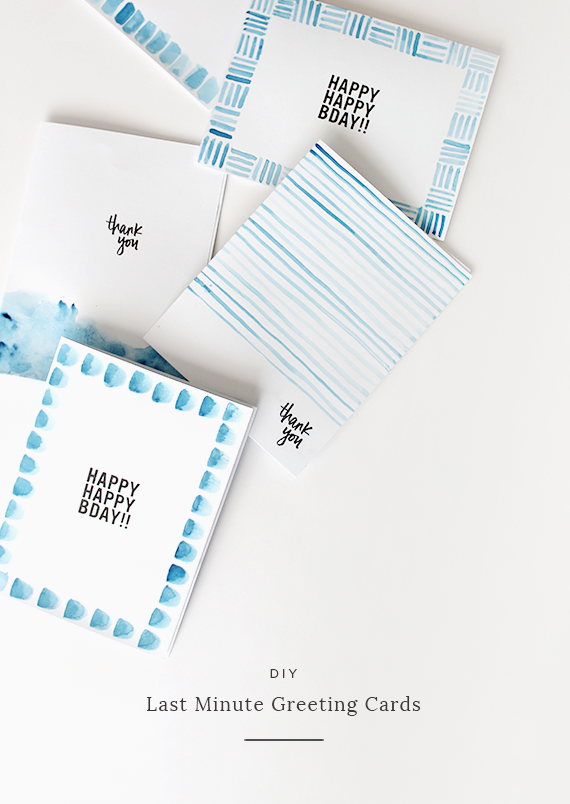 if i had an unlimited budget, i would have a closet full of beautiful birthday and get well and thank you cards (along with gifts) to give to people last minute when i forget. i always try to stock up when i'm at a cute store, but more times than not – i have to run out to get a last minute card on my way to a birthday party. so i decided to just make my own, because duh.
even though i've been practicing my hand lettering skills, i have a tendency to write a word 80 times before i like it — so there's no chance i would ruin like a dozen cards before making a good one. so i decided to create stamps instead! re:marks makes these self-inking stamps where you can change out the ink pads and die plates, so you can have as many designs as you want with just one base. the stamp comes in a fancy gift box with an ink pad and cleaning solution as well as codes to get more die plates, because you're gonna always want more. (i ended up ordering about 10 because i kept coming up with new stamps i wanted)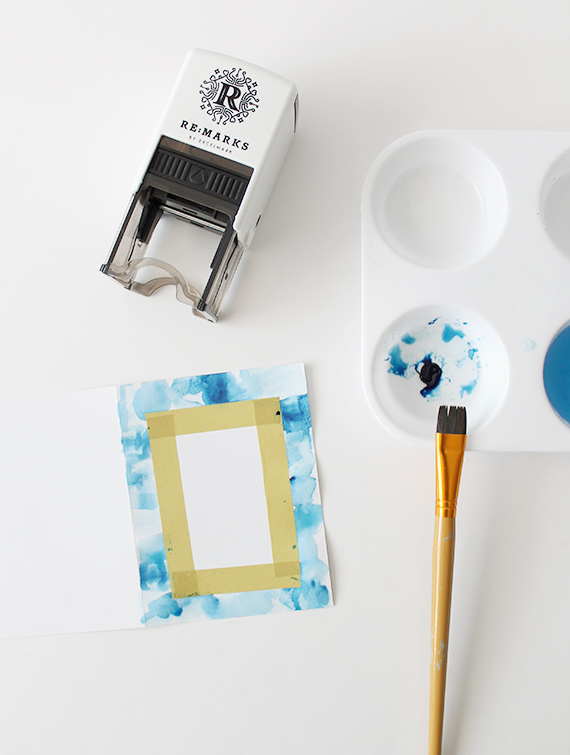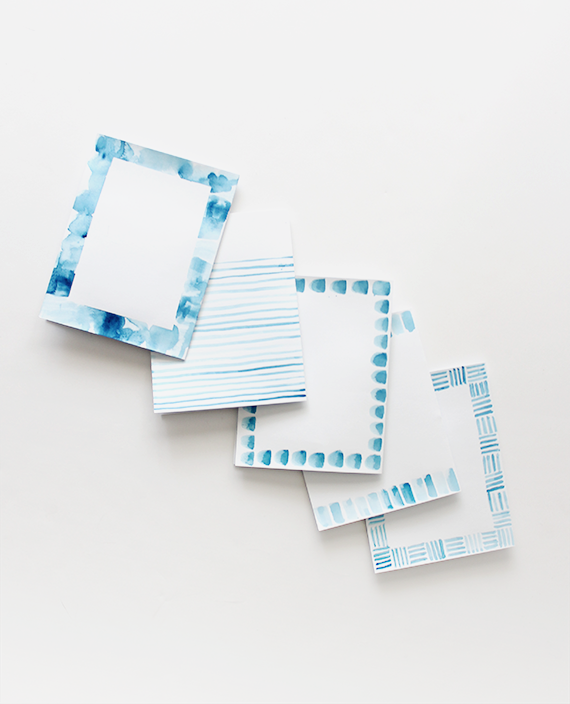 01. paint your designs, if you're worried about keeping the rest of your card clean, tape off with washi tape and design around it (like i did in that photo above) stick a piece of cardstock between the card to prevent bleeding through to the inside.
02. once you're done painting, you can stick between books (i also lined both sides with parchment paper just in case) and let dry for an hour or two. this should help prevent warping paper.
03. stamp away! these self-inking stamps are a lot more forgiving than regular stamps, and waaay less messy. as long as you stamp hard onto a flat surface, the result is super crisp. you can upload your own designs like i did, or you can use their pre-designed options.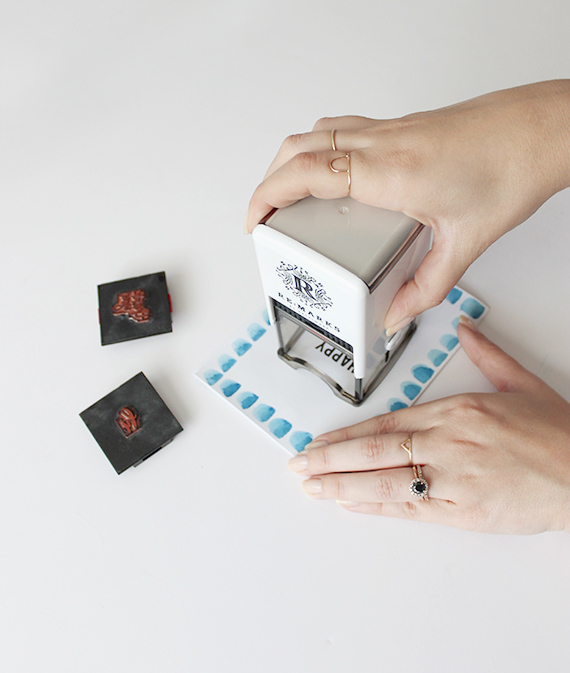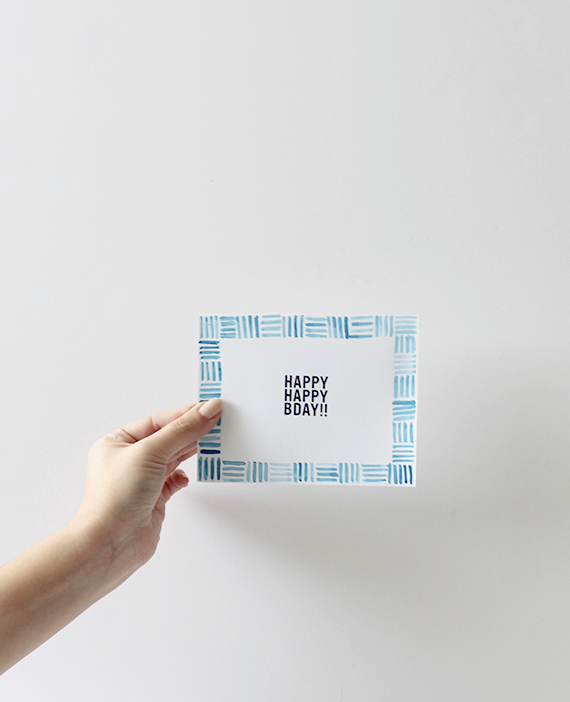 and if painting isn't your thing, you can also just get designs made into stamps to make patterned cards instead. yes, i made a stamp of my cat. and yes, it is my favorite stamp.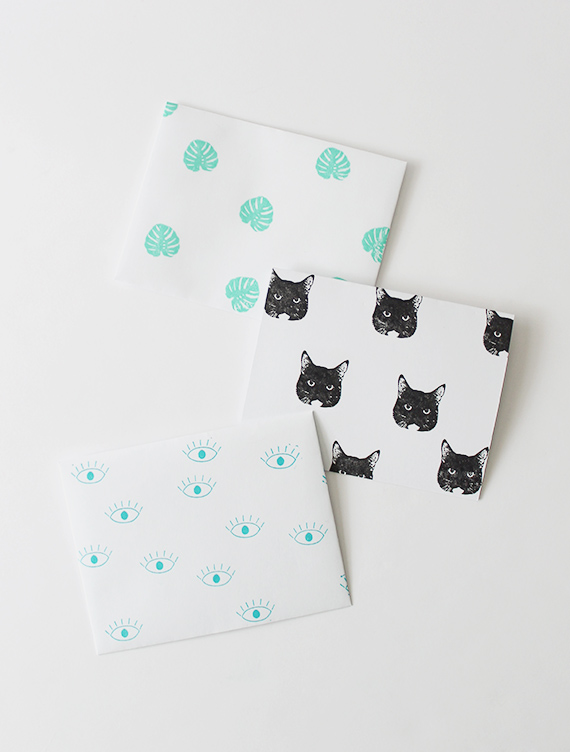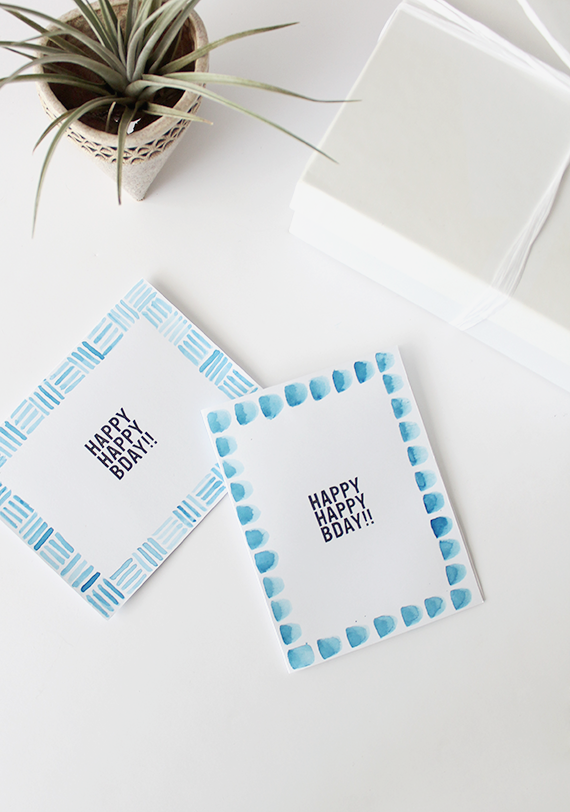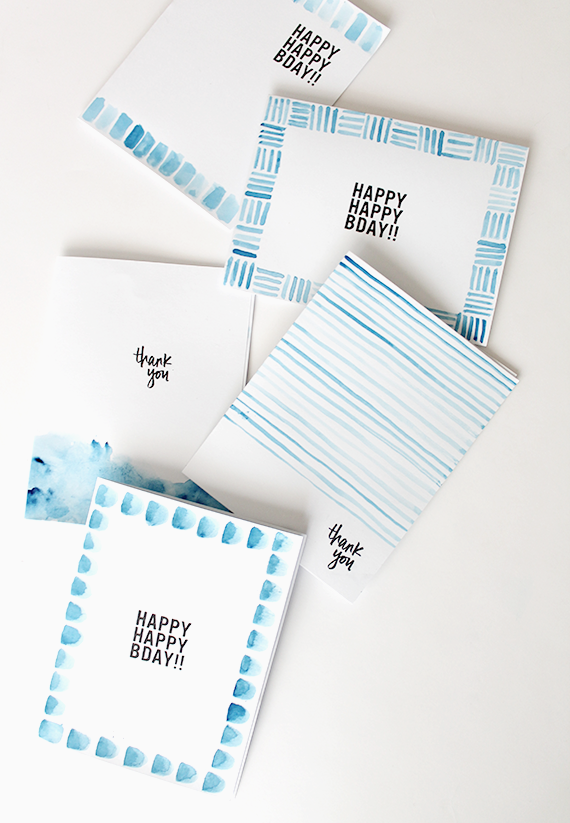 i am so stoked and relieved that i don't have to ever worry again about not having a card to give someone on a special occasion. and if you wanna be in the same position, re:marks is offering 20% off with code RMRKEMB!
THIS POST WAS IN PARTNERSHIP WITH RUBBERSTAMPS.COM. ALL OPINIONS ARE 100% MY OWN. THANKS FOR SUPPORTING THE SPONSORS THAT'LL KEEP THE CONTENT COMING!