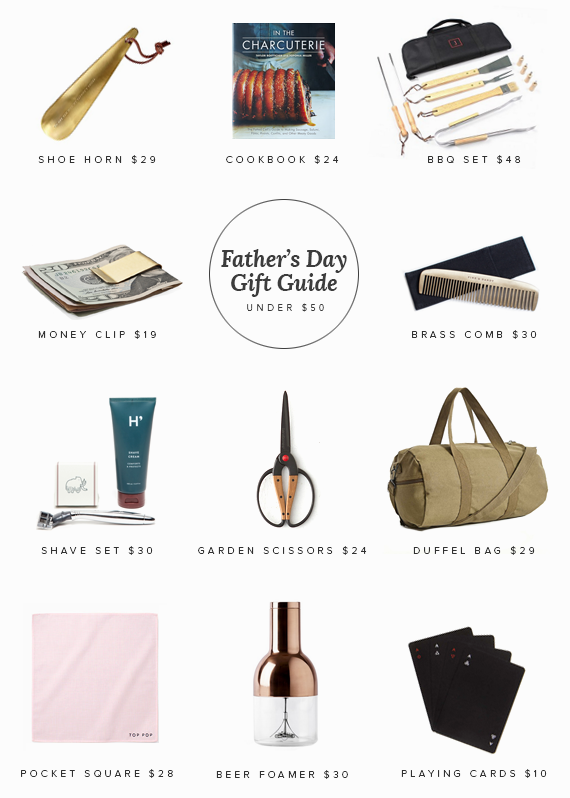 if you're having trouble coming up with something thoughtful and affordable for dad this year, i rounded up some gifts for all types of dads. and all under $50!
---
01. for the dad with feet, a shoe horn is a forever gift he'll forever love.
02. for the cooking dad, inspire him to try DIYing charcuterie (and reap the benefits)
03. for the grill dad, a personalized bbq set, i mean duh.
04. for the fancy dad, a fancy (looking) brass money clip.
05. for the dad who still has his hair, a fancy (looking) brass comb.
06. for the hairy dad, the slickest looking shave set.
07. for the gardening dad, a pretty pair of scissors.
08. for the traveler or athletic dad, a handsome duffel.
09. for the dapper dad, a dad themed pocket square.
10. for the beer drinking dad, this makes beer foamy like from the tap.
11. for the game player, a fancy set of playing cards.