diy dip dyed candlesticks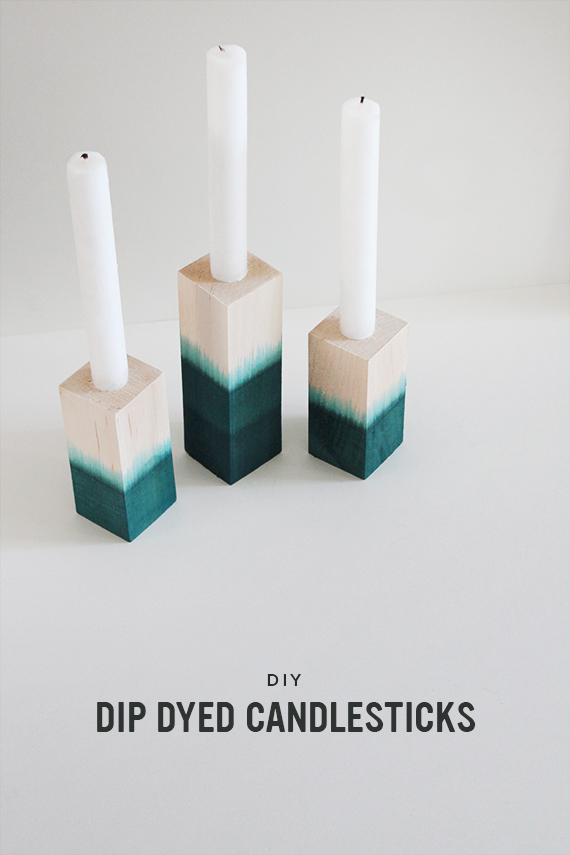 i've got wedding on the brain so i've been brainstorming easy little projects that could work for it. i definitely want to incorporate a bunch of wood and watercolor elements — so here we are. it takes about 15 mins hands on to make these, and you'll be happy you did — they add so much to the table. passover and easter are coming up soon, you're welcome!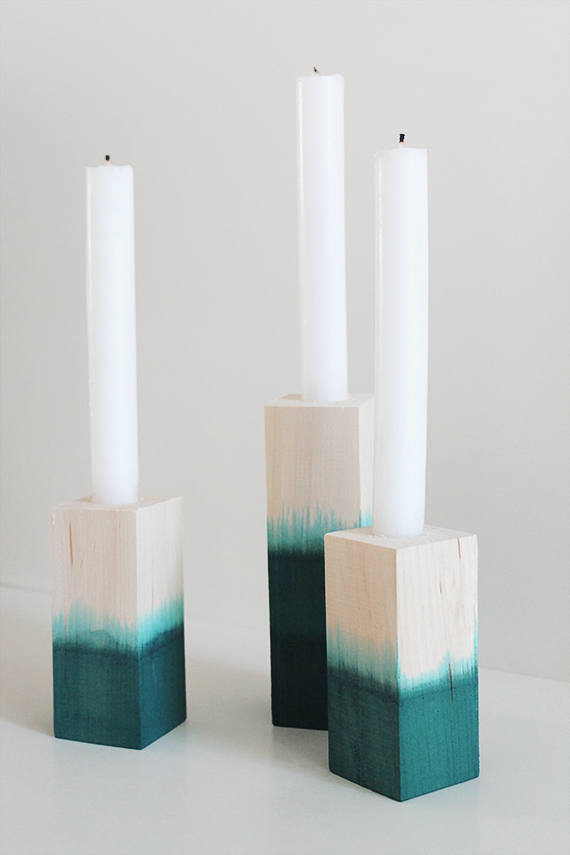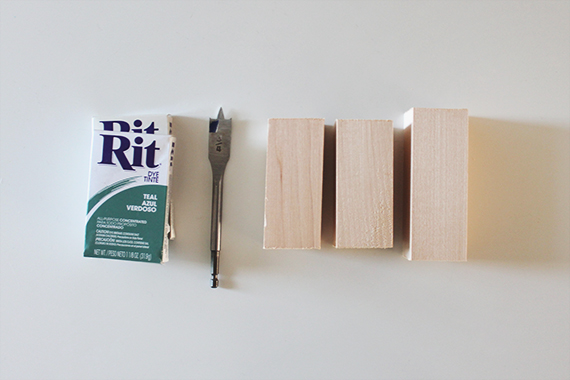 materials
whittling kit (available at any craft store)
drill & drill paddle bit in whatever size you'd like. we tried a few but i liked the snug fit of the 3/4″
dye (i used a combo of teal & royal blue)
bucket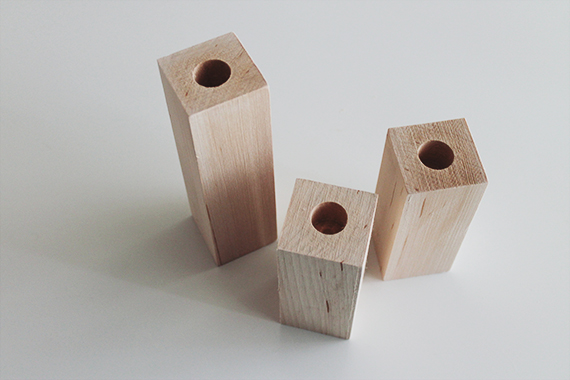 01. measure the center of your wood blocks and drill about an inch and a half down. we clamped ours to the door. sand the edges.
02. fill a non-food pan or bucket with warm water and your dye, and stir. i heavily saturated mine because i didn't want to wait for very long. you can also add way less dye and have them marinade longer. i also decided i wanted the tallest block to have a higher dye, so i poured the remainder of dye into an empty tea can and dyed the tall one for about 7 more minutes. if you plan to do this too, think ahead unlike me and don't dye it twice. i wasn't planning on the dark ombre line.
03. take them out when you're happy with them, let dry for a day.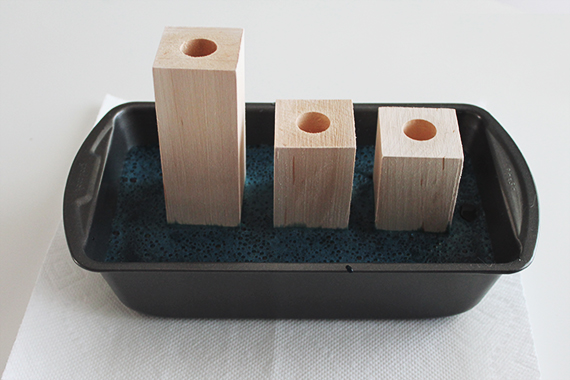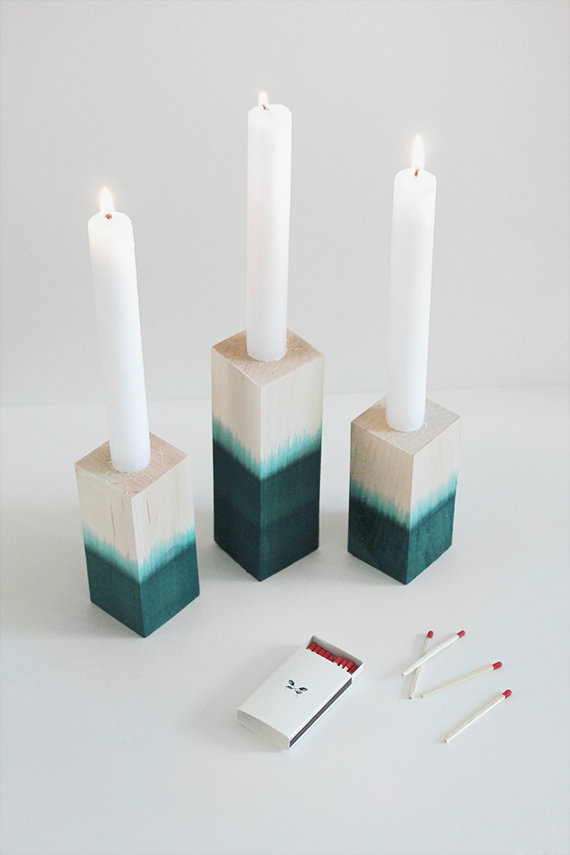 and that's it. these would also be super fun in an array of colors, which if i do them for the wedding — i will most likely try some peaches and greys too.