DIY modern pom pom pillow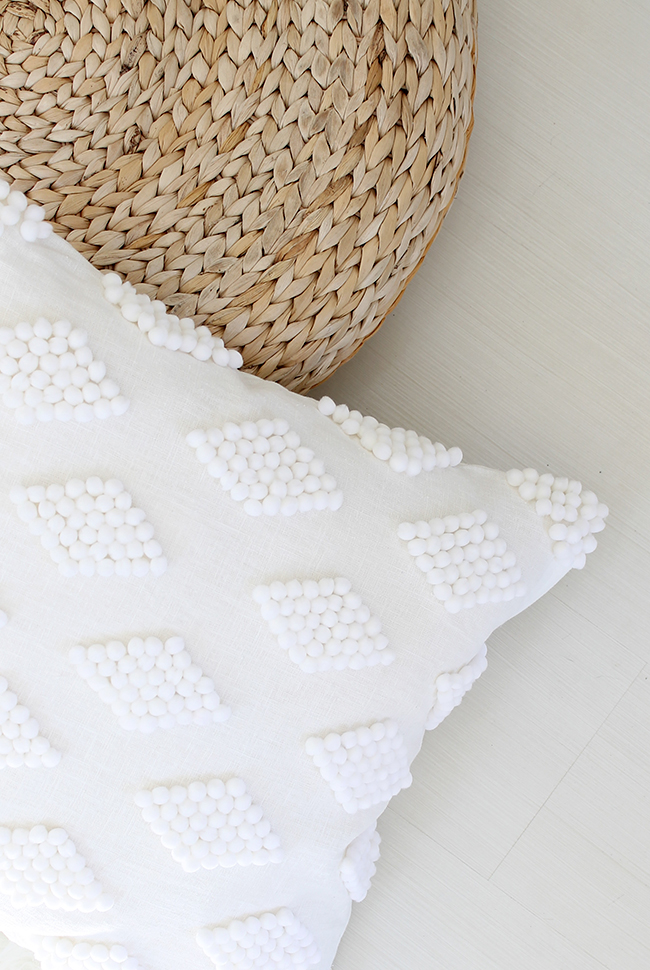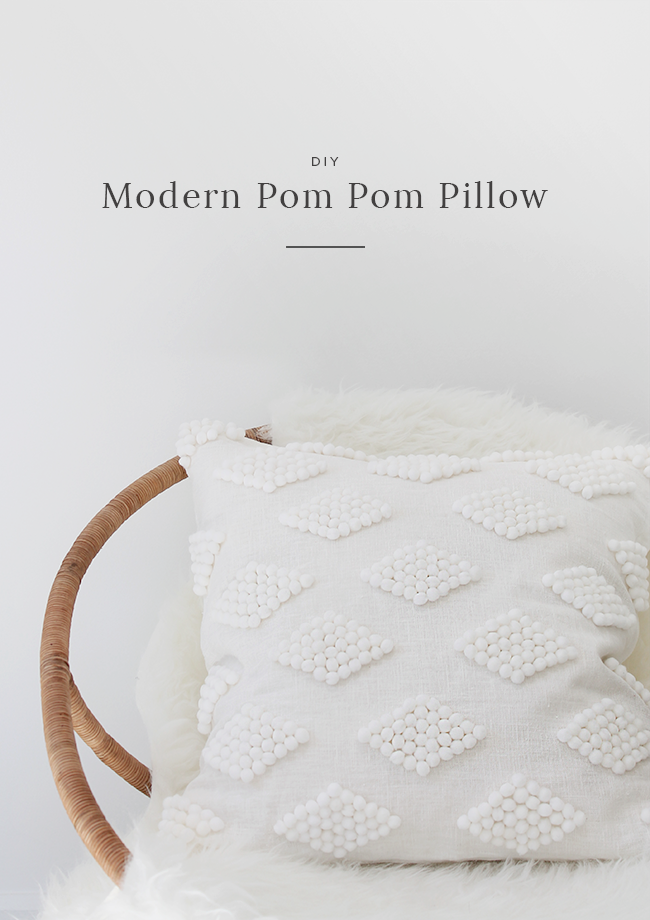 i really never thought i'd be using pom poms in a project, ever — but here i am, and i love it. i'm super excited about this pillow because it's one of the easiest projects i've done in a while, and requires literally no crafting skills besides a little patience and something to watch on TV.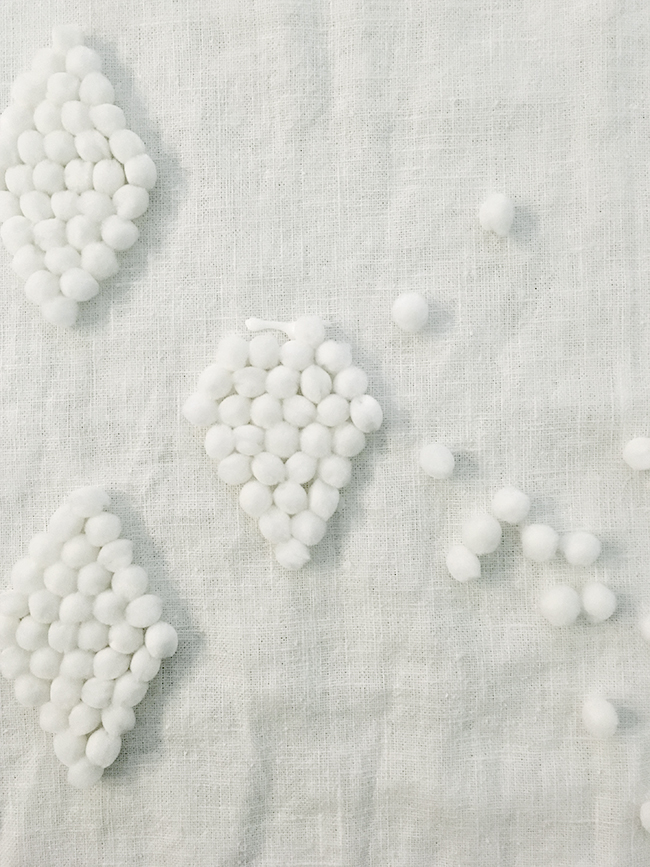 sadly i didn't really do step by step photos because i was kind of winging it, but it's so easy and self explanatory that you won't need them.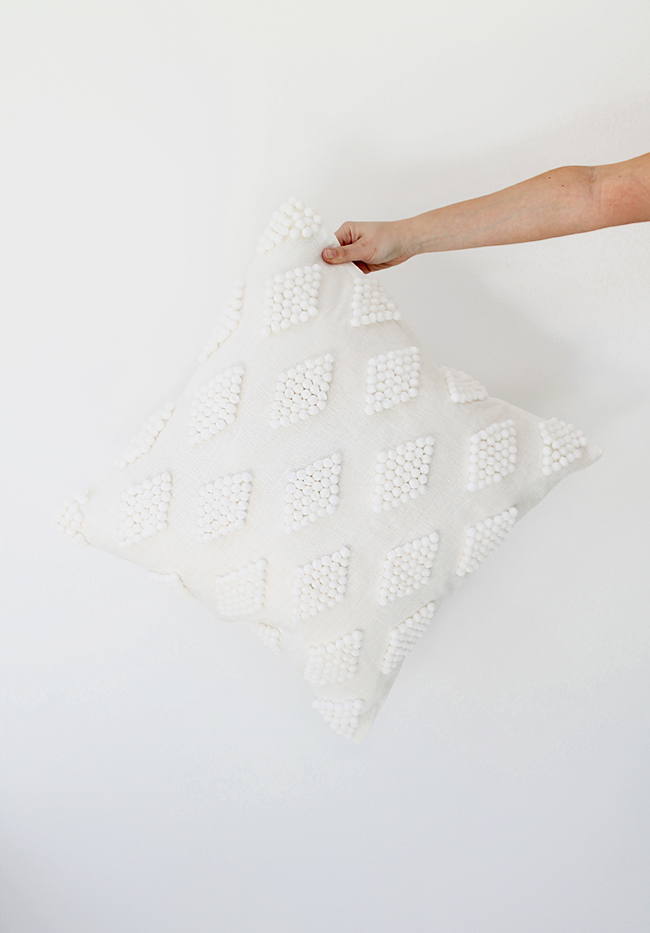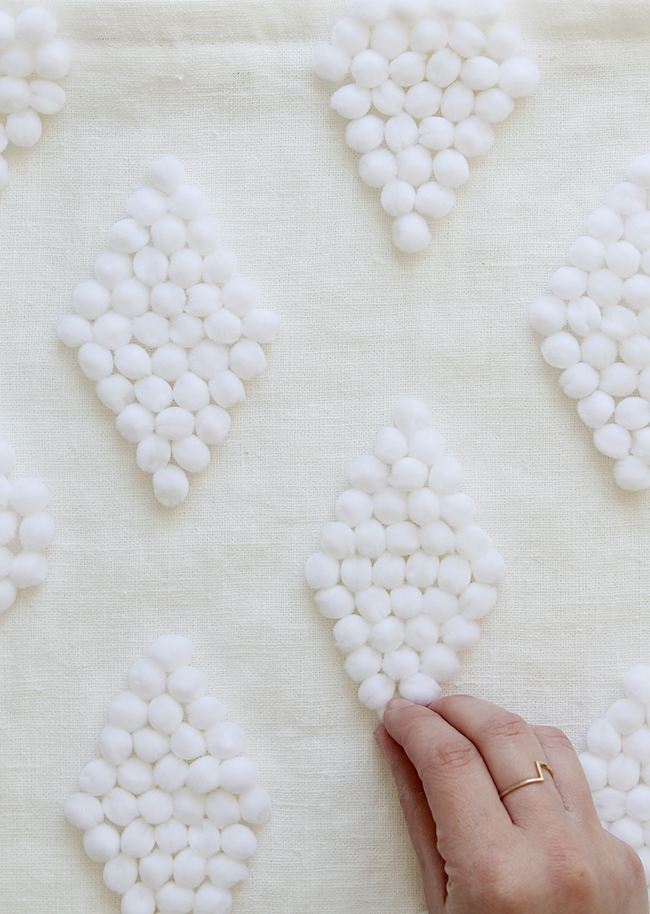 like i said, i've never worked with pom poms before so i just bought some and didn't know what i was doing. luckily the felt glue was sitting next to the pom poms at the craft store, so i decided to glue versus sewing (which would have been a nightmare, but not sewing obviously makes the pillow more delicate).
i also tried marking with a pencil the spots i'd add the diamonds, but it wasn't really helping me – so i just started arranging the pom poms out on the pillow and once i liked the shapes, i'd glue away. carefully apply glue under each pom pom and once the diamond shape is down, push the whole piece down with your hand a bit to absorb some more glue. let it dry for 3 hours, but i'd recommend a day before placing it around your pillow insert.
i hope i made it clear enough for you! let me know if i didn't and i'm happy to answer any questions you might have.