diy faux marble place card holders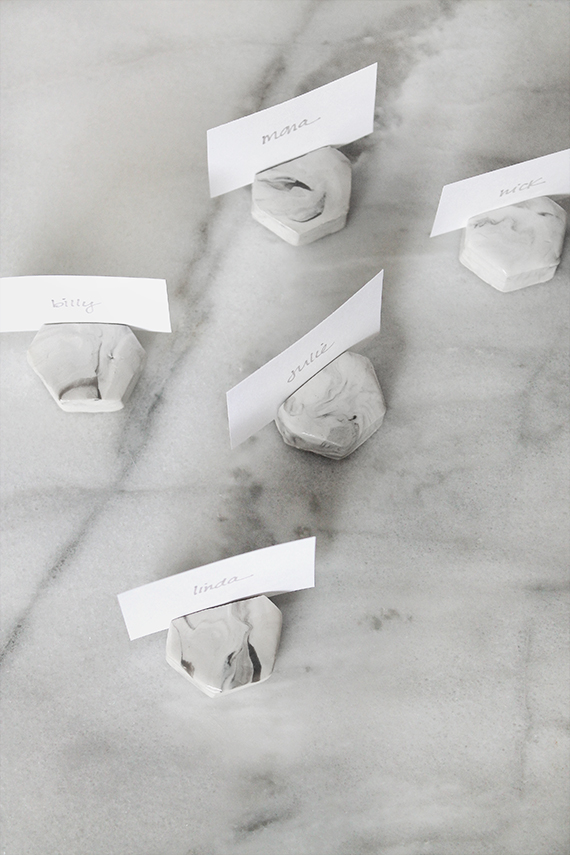 it's another holiday table diy! WOO YAY!
i love anything marble — so thought it would a little marble accent would add a touch of class to even the un-classiest table.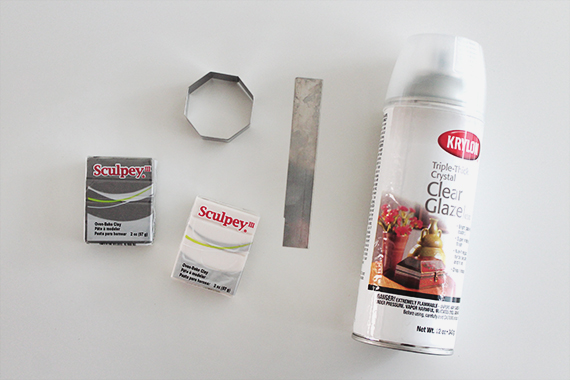 materials
white polymer clay
dark grey polymer clay
a cookie cutter in the shape of your choice
a knife or clay cutting tool
clear glaze spray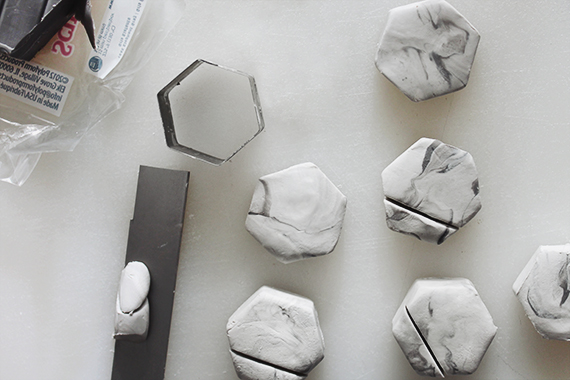 where are all the process shots?! there really aren't any. also because i hate touching my camera when i have clay hands.
directions
step one . condition your white clay and get it warm, then add little bits of the grey and mix in until you see a marbled pattern — then stop before it gets too warm. make as many balls are there are guests.
step two . flatten and get them to a similar height (mine are kinda all over the place). use your cookie cutter and carefully remove each piece. fix up any blemishes with a blade or a wet finger.
step three . let the pieces cool down and then cut deep slits into each.
step four . bake at 275F for 18 minutes or so. once cool, take them outside and spray with the glaze. i sprayed them about three times over the course of a few hours. just spray until they have a glossy marble-like finish.
step five. write out your guests names onto thick paper and stick em in the slots! (haha.)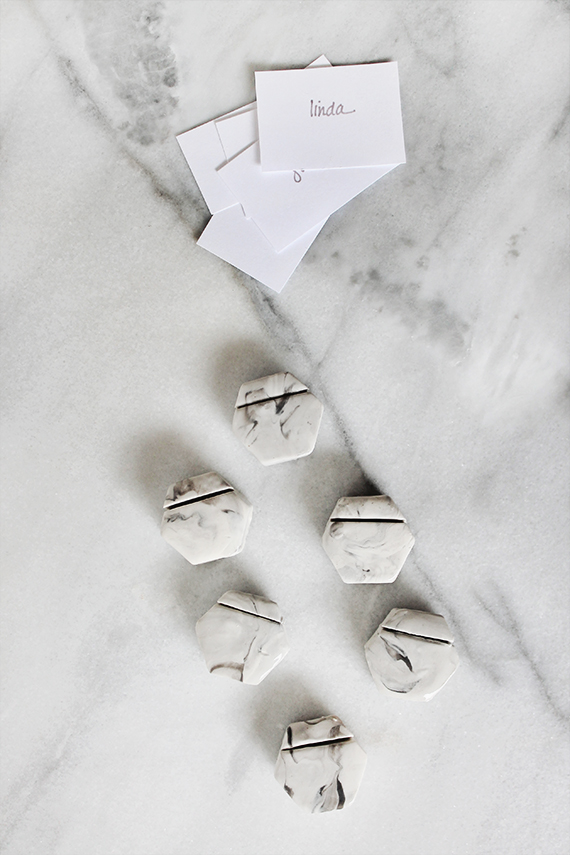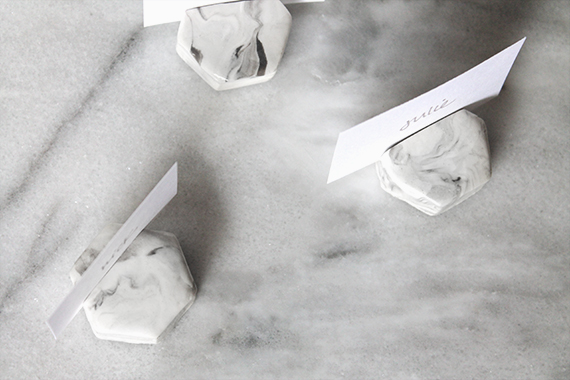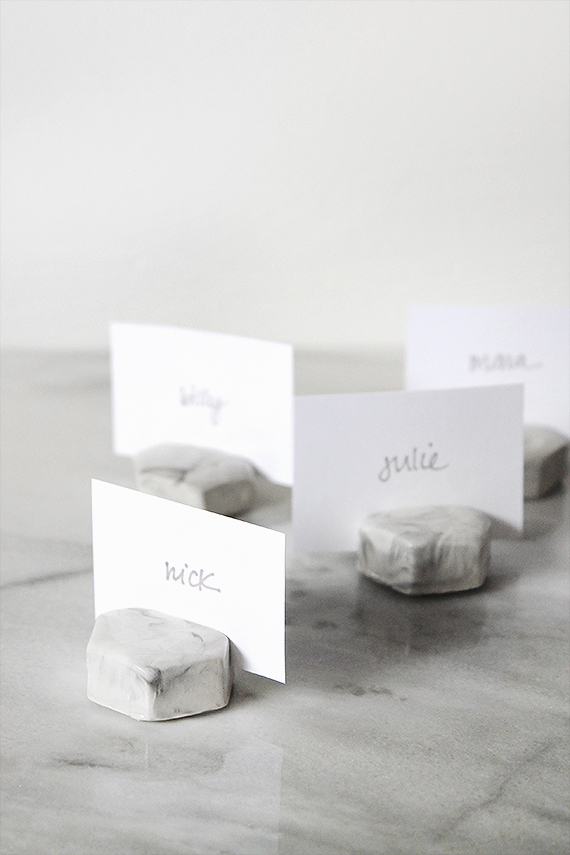 and check out all the thanksgiving DIYs here.