DIY recycled fabric covered notebooks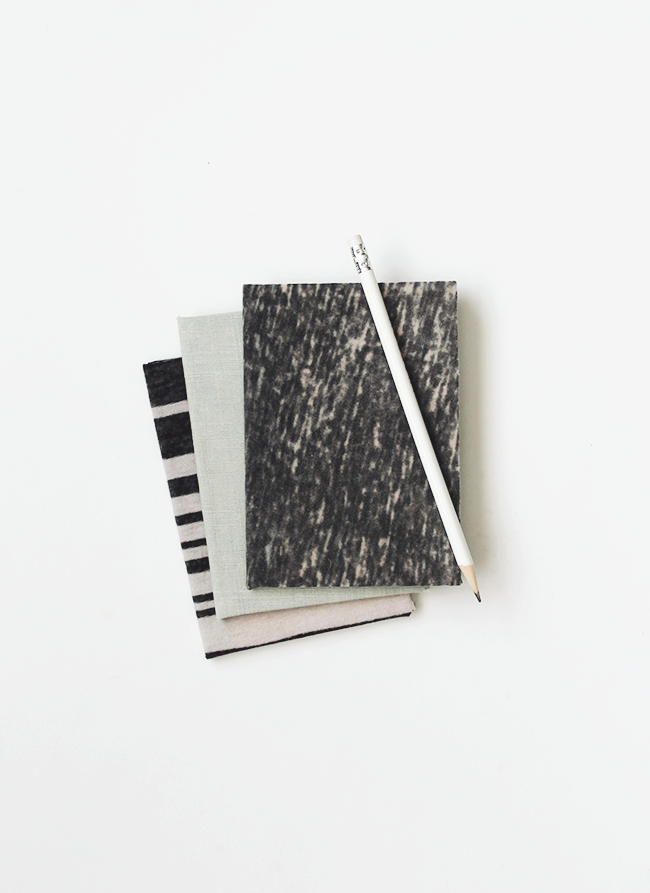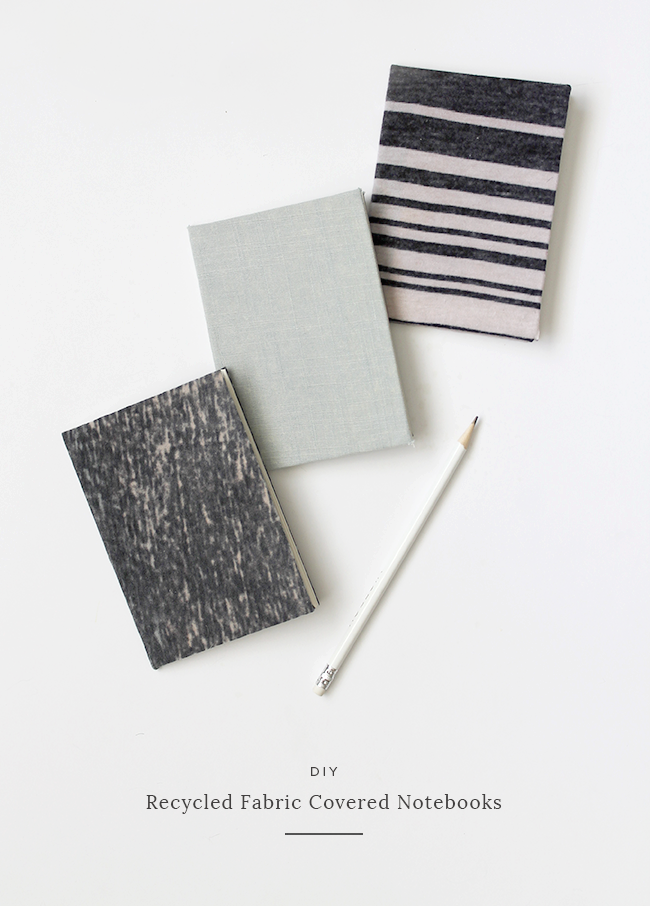 i make so many to-do lists. like daily ones, weekly ones, i have them scattered all over the place and even when i barely check off anything, i find myself feeling so much less stressed when i'm writing down everything i need to do, whether i do it or not. otherwise i'll wake up in the middle of the night worrying about calling sirius radio before the renew my subscription at the un-discounted price.
another thing i have all over the house is bags full of clothes to donate. we have one so large in our bathroom that we can barely open the door, so i decided to scour a bag and use some of the retired old t-shirts to give them new life! don't worry, there's still plenty to donate. so with back to school time, i thought lining some notebooks in fabric would be fun for me, and be fun for you too. win win.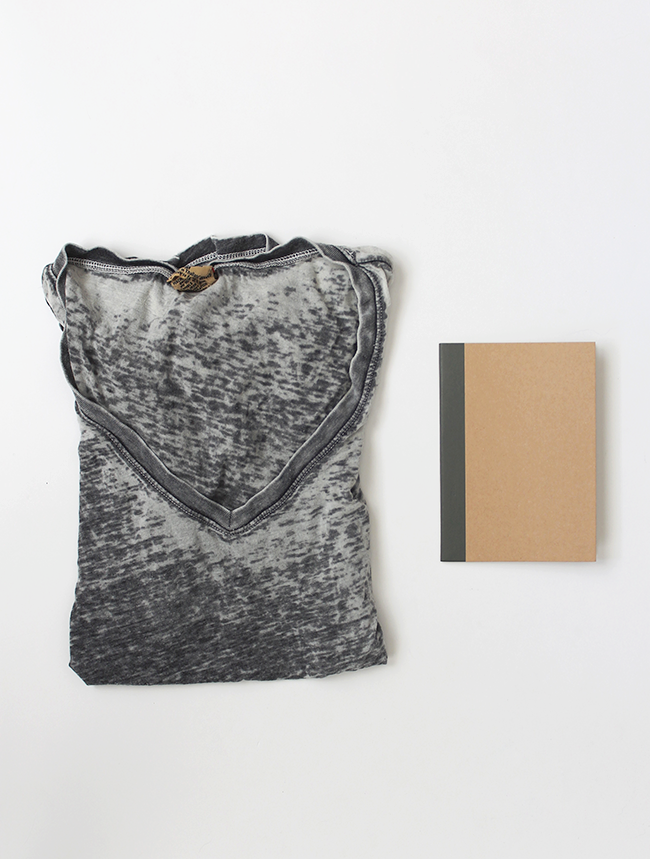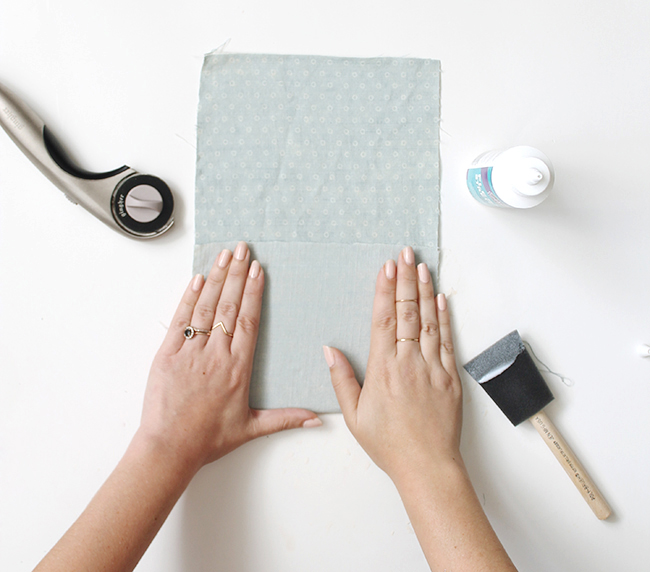 if you've ever bought one of those burnout tees, you probably know they don't last after a dozen washes, so they're perfect. i also used a dress i spilled on and a chambray shirt i wore so often the armpits got yellow.
materials
retired clothes

scissors / rotary cutter

foam brush
01. cut your shirts / fabrics to fit your notebooks. if they're super wrinkly from being jammed into a garbage bag like mine and you don't feel like ironing like i didn't, you can spray them with some water and flatten out before using.
02. squeeze a generous amount of fabric glue to one side of your notebook (use more glue for thicker fabric), and spread with the foam brush. spread your fabric firmly over the cover and smooth out. repeat on the other side.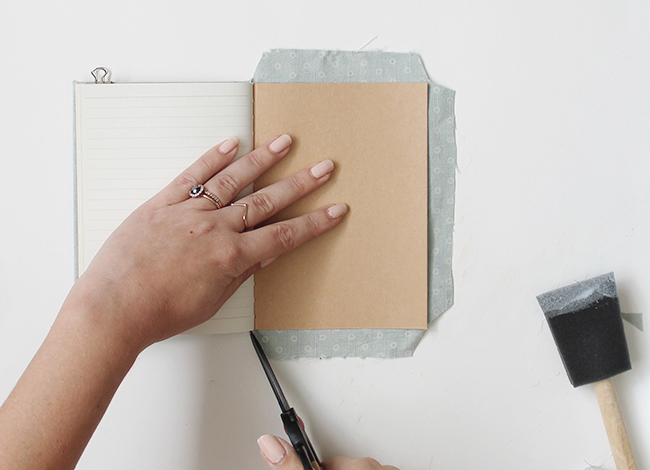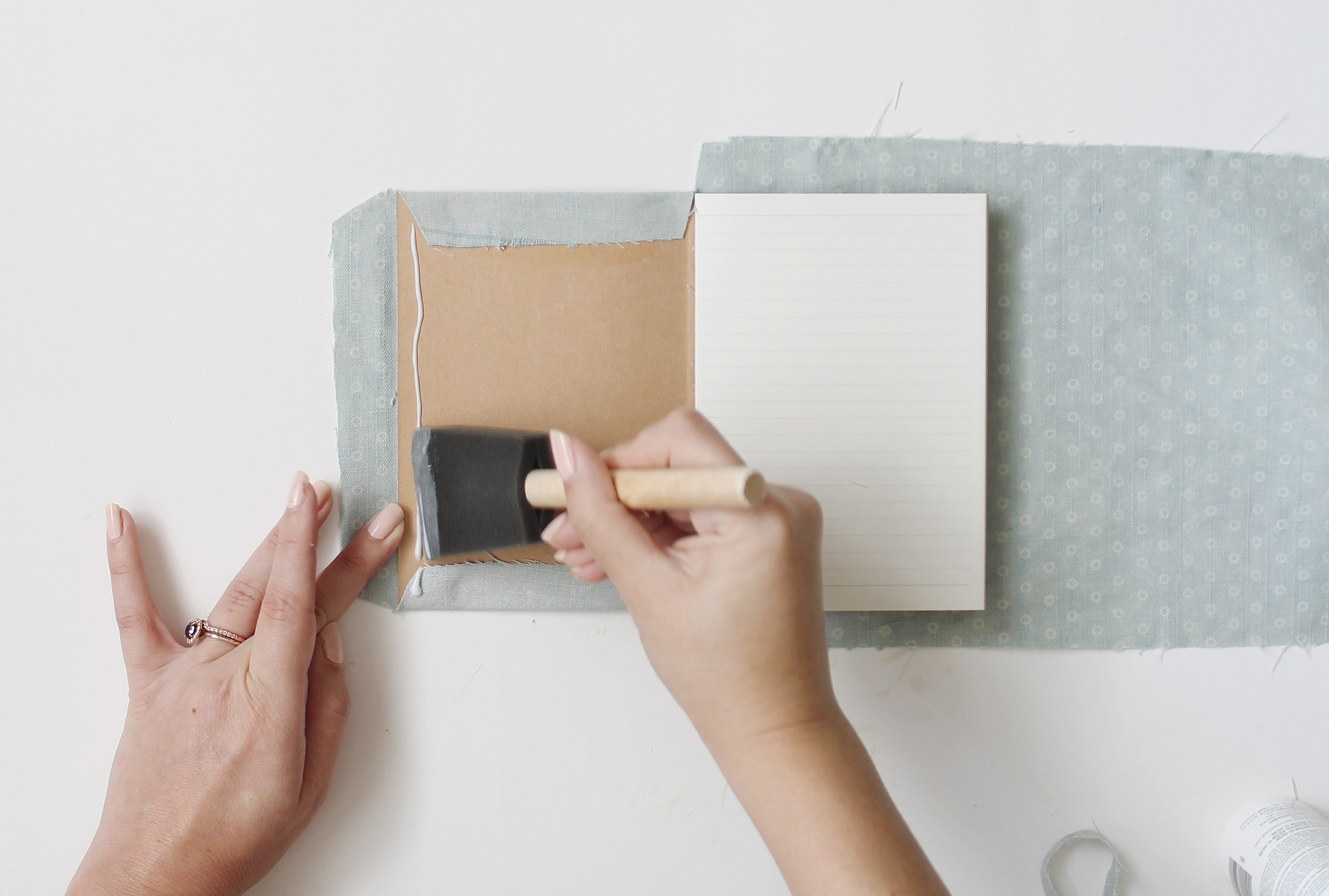 03. cut out the corners from between the spine and the corner edges, and apply more glue to the inside so that you can then fold over the ends. rub firmly to secure.
you might notice the photos are backwards to the steps, because i realized afterwards.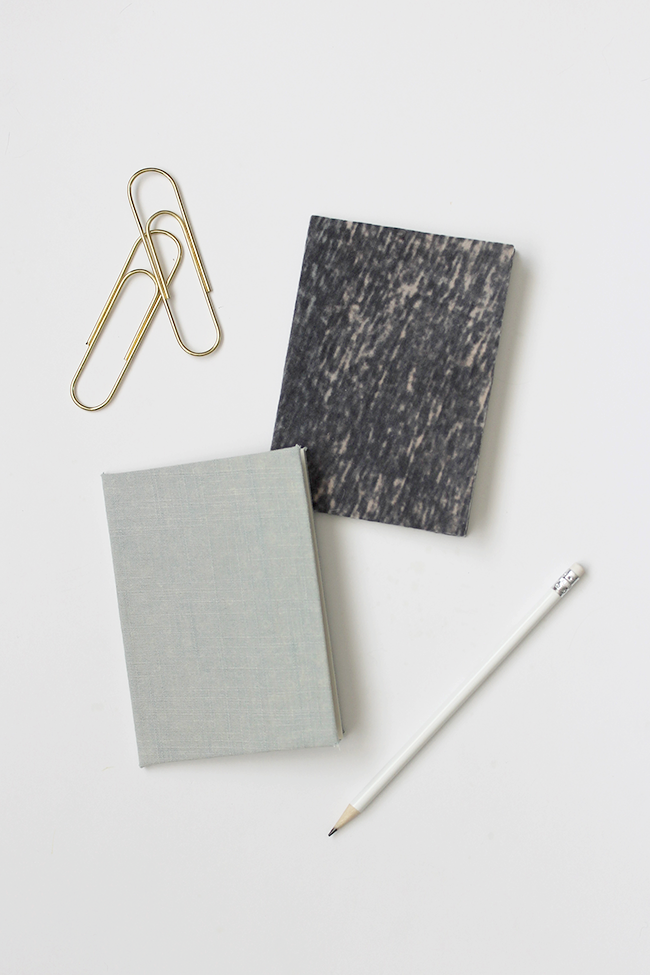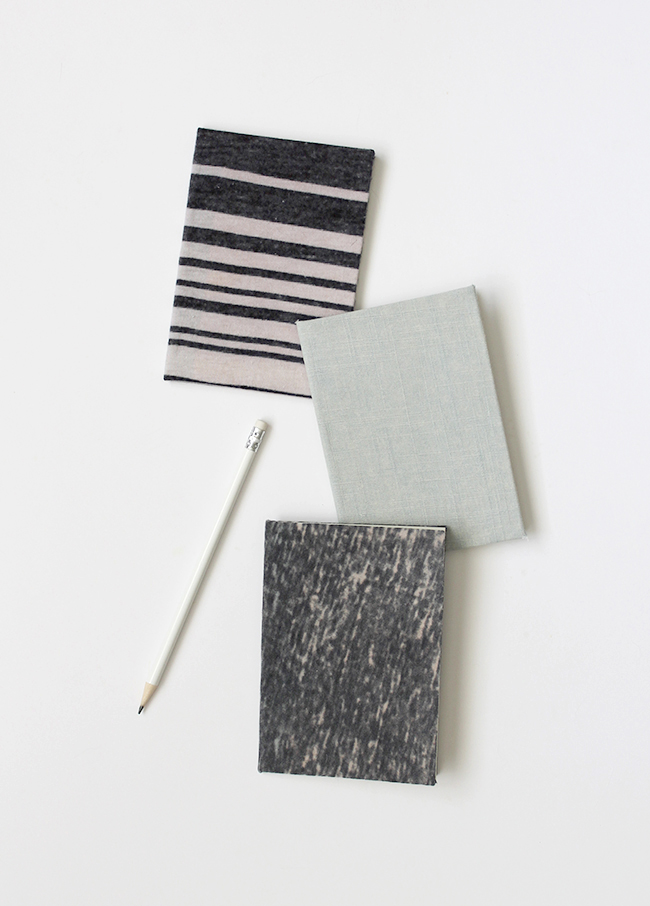 super easy, quick and basically free!