how to make homemade croutons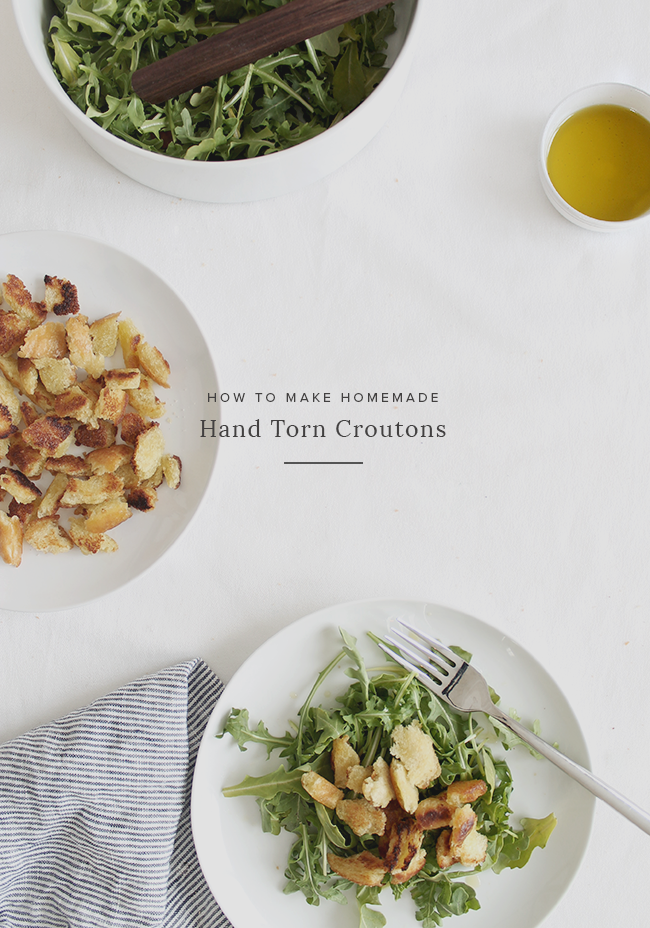 another resolution is to eat more salads, but for me — sadly i'm not eating a salad unless there is bread with it. i've been wanting to share my simple little method for making croutons, because i do it almost every other day and it's totally life changing.
i don't just make them for salads, they're perfect for soups, caprese, charcuterie plates and i've even tried them with eggs. they just make the perfect simple little crunch for anything really, and they take me 2 minutes to make. suzanne goin has a recipe for some salad with hand torn croutons and ever since i tried it i've been obsessed.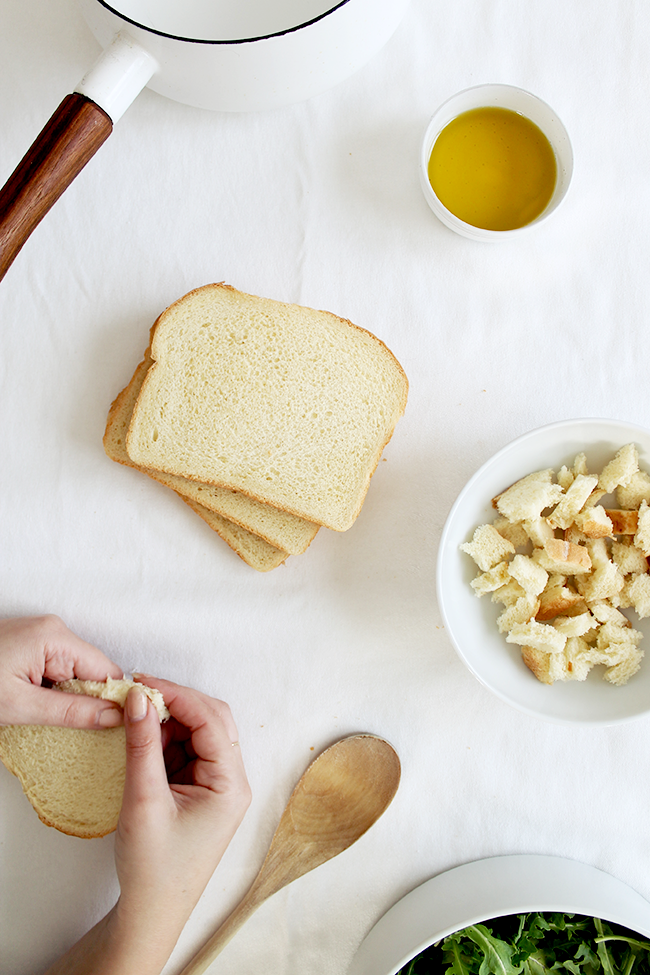 ingredients
bread 

olive oil or butter
rip up your bread into little pieces. i used to use baguettes exclusively, but when i was out once – i used regular sandwich bread and now i'm way more into it. not only do you probably always have some in your house, but they make for a softer, more pillowy type of crunch which i love.
in a bowl, mix with a liberal amount of olive oil. sautee on a pan over medium heat for about 2-3 minutes, stirring almost constantly, until golden brown. if they seem a little soft but look done, remove them from heat and they'll get crunchier.
if you want a more buttery finish, cook with melted butter instead. if you want garlic croutons, cook minced garlic over olive oil before dropping in the croutons!