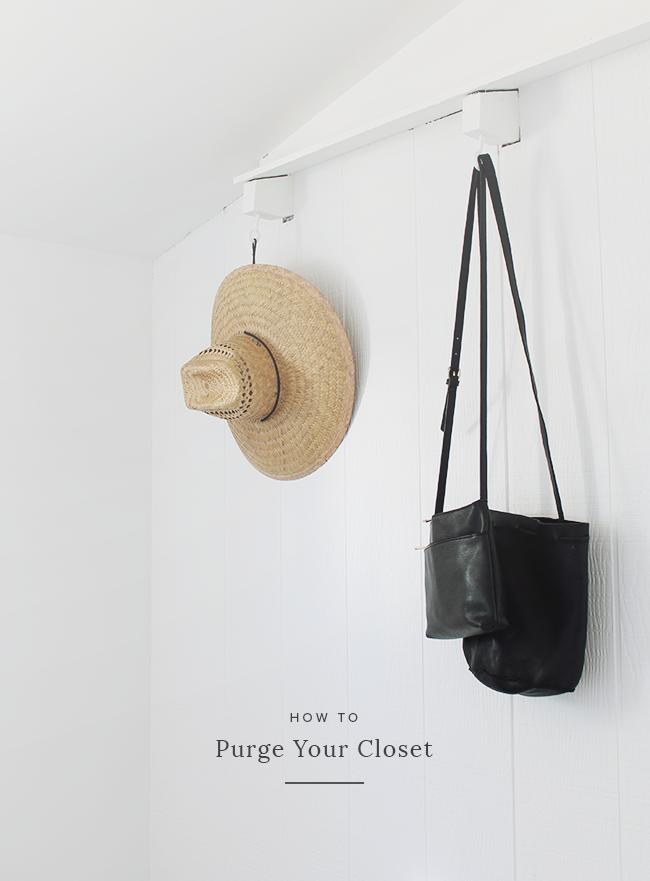 in true january spirit, i wanted to do some posts this week on resolutions you may have made and are maybe even hoping to keep.
i think we all could use a lot less clutter in our closets (and everywhere else), and after our recent move – i purged a LOT of belongings, but i'm still so far away from being a minimalist. either way, i wanted to share my own personal tips for where to even begin.
INVEST A LITTLE MONEY
you can totally skip this step, but i am a full believer in the fact that it works. if you have all sorts of mismatched hangers, pick up a bunch of nice new matching hangers that will make your closet a way nicer place. it'll not only inspire you to get organized, but if you only allow yourself to buy so many – you have a hard excuse to purge more if you don't have a hanger for it.
TAKE EVERYTHING OUT OF YOUR CLOSET
its gonna be a pain in the ass, but just get it all out and get ready to devote a weekend to a big ol' mess. apologize to anyone living with you.
SEPARATE INTO PILES
you can get really specific with this. organize piles for jeans, pants, shorts, skirts, dresses, tank tops, sweatshirts, t-shirts, blouses, sweaters, jackets… it'll also really help you determine the quantity of everything, especially when you know you wear one pair of jeans daily, yet you own 14 pairs.
SEPARATE INTO THREE BOXES
have a box for keeping, a box for donating, and a box for selling (the lightly used, expensive items you've got). even if you're going to put off the pain of trying to clothes for quite a while, put the box away somewhere far, far away from the closet for now.
DON'T SAVE IT TO SLEEP IN
any nostalgic shirt that you clearly need to retire should obviously go into your pajama shirt. not! this is the logic that caused me to have a pajama drawer that i couldn't close. i told gid for christmas i just wanted nice fancy grown up pajama sets and he gave me a bunch, so in return i got rid of all the old shirts that weren't my dads from the 80s and i couldn't be happier with the way my drawer finally closes.
DO THE SAME WITH YOUR ACCESSORIES
just because you bought a kate spade purse in 2002 with your own money and it felt so dope at the time, does not mean you've worn it in the past 5 years — meaning you don't need it.
i personally only need one small daytime purse, one large daytime purse, a backpack, a weekender, and a clutch for fancy occasions. i think you probably only need the same.
same goes for shoes, think about what you really wear and what you really need, and get rid of the rest. none of us actually need 19 pairs of sandals.
you can even go really hard and do the same with your bathing suits, bras and underwear. another luxurious thing i'm doing in my 30s is throwing away pairs of underwear from college that are disgusting, and buying only quality underwear — which makes you feel so much better when you get dressed. i'm obsessed with cosabella now, and I've decided i really only need a weeks worth of underwear for that time of the month… ok now I'm just getting tmi.
VISUALIZE YOUR PERSONAL CAPSULE WARDROBE
you know what you wear the most, and your own signature style. i know i wear black jeans, sandals, loose tank tops, etc. i would be perfectly fine with just owning a few of each of those items and i wouldn't notice the difference.
from my own personal experience, there was a period of a few months where i didn't have my whole wardrobe and was living out of a suitcase (long story thats irrelevant). but at that time i noticed how incredibly fine i was with just having a few things to wear. i never, ever agonized over what to wear. then i got all my things back and i went back to only wearing about 25% of the items i own, and agonizing all the time.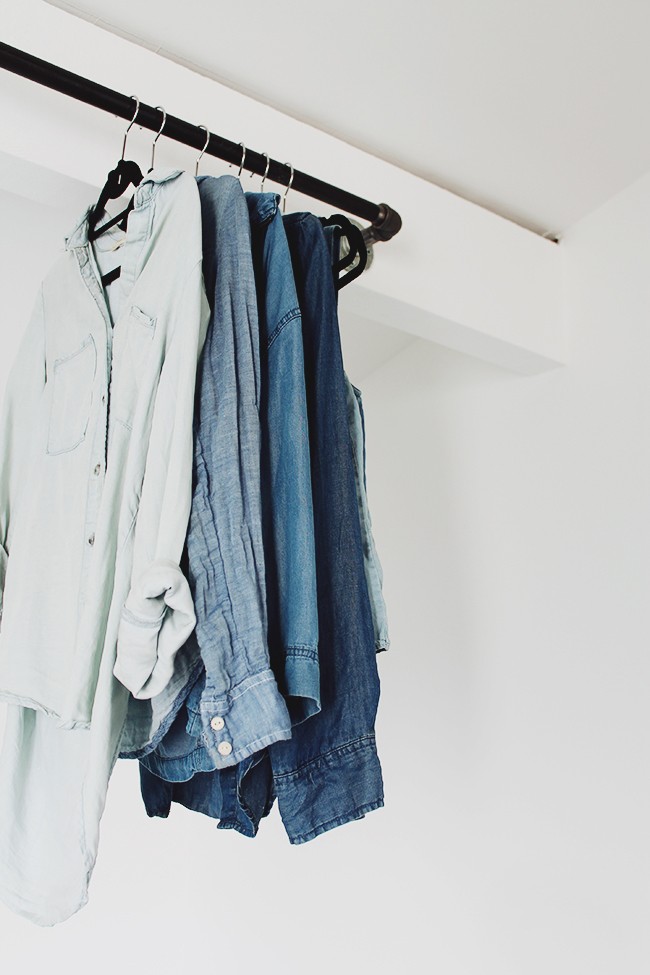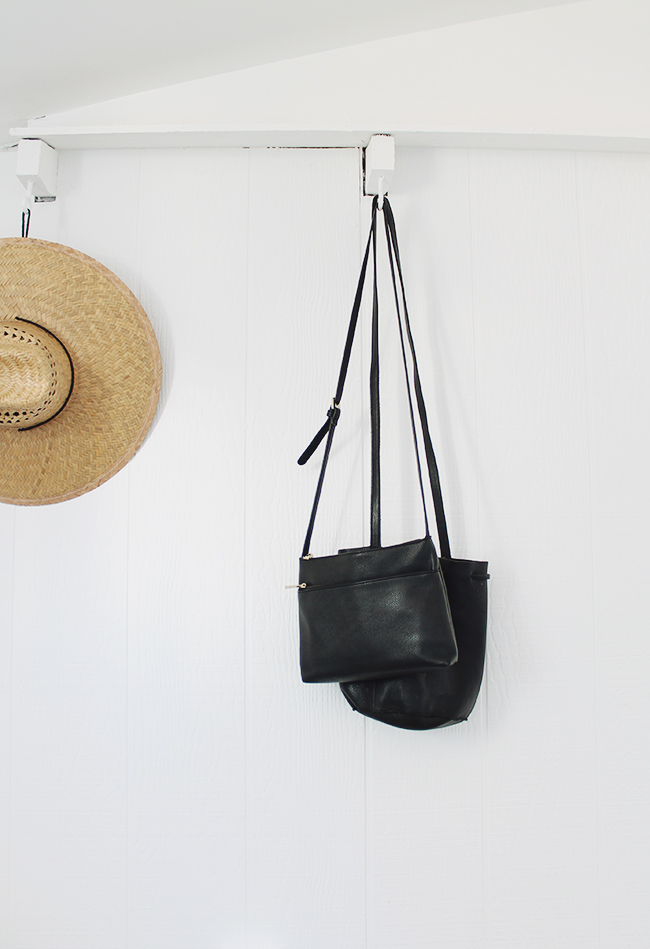 THE ONE YEAR RULE
we all know the simple method, but in case we don't — if you have a bad memory, hang your clothes in the closet backwards. once you've worn it, you can hang it correctly. after a year, remove everything you have hanging backwards.
ONLY BUY THINGS YOU TRULY LOVE
it's so easy to get that cheapy dress from forever 21 because you're going to a party that weekend and have nothing to wear. but if you don't shop impulsively, you'll end up with a closet full of things that mean a lot more to you.
i myself was a forever 21 addict, so i know how easy it is. but i've made a real effort this year to not only not look at their website, but to shop more thoughtfully. i invest in more quality pieces, and i think long and hard about whether or not its a good purchase that ill get a lot of wear out of. be realistic and honest with yourself.
SHOP IN PERSON
its so easy to order online, but i have a really bad habit of forgetting to return things. i can honestly say the items that i love and wear the most are the ones i've bought in person. when you're in a store and can see the quality and fit of an item, it makes it a lot easier to evaluate your level of love for it.
WHEN YOU BUY SOMETHING NEW, GET RID OF SOMETHING OLD
this is something that gid also made me do, because our closet was filling up a little too fast. its a good rule to follow — because it really makes you consider your purchases.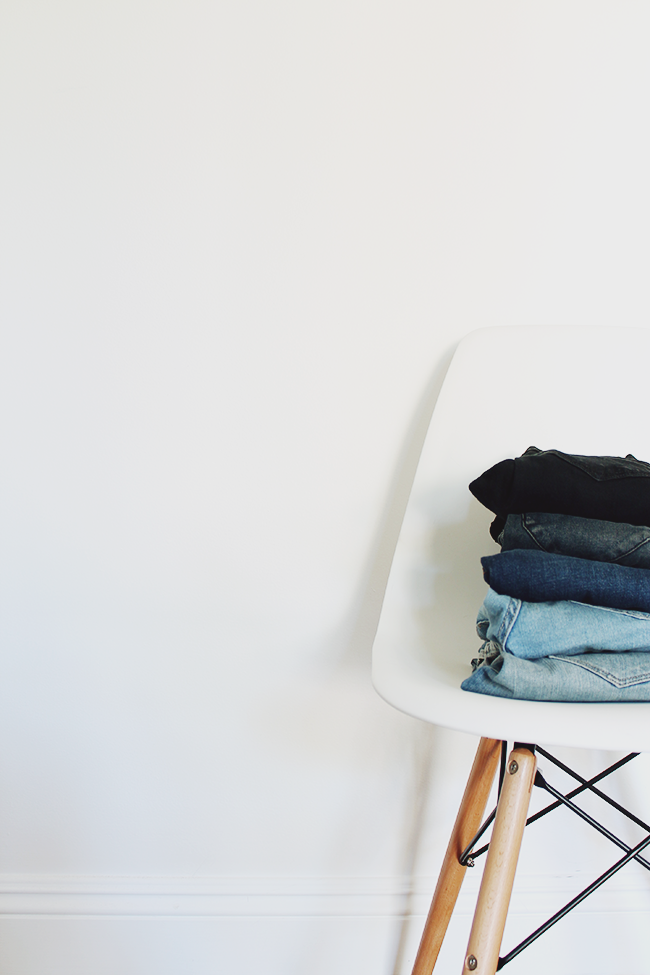 hope this helped! now go purge away!