how to make a
terrifying

jaws cake
arlo insisted on a cake with a shark eating a naked woman (like in jaws), and i insisted that was way too scary for the other kids, but somehow we compromised by him winning.
luckily, none of the other kids at the party were too afraid of it, or rather none of them expressed that to me lol.
the process was actually not too hard, it took me about 10-15 minutes of going slowly and being careful. i got the cake baked from the grocery store and just asked them to do the frosting in a light blue color.
and to keep the theme going on the inside, i got a white cake with strawberry filling!
supplies i used
doll (i got mine at the dollar store)
cream cheese frosting
straw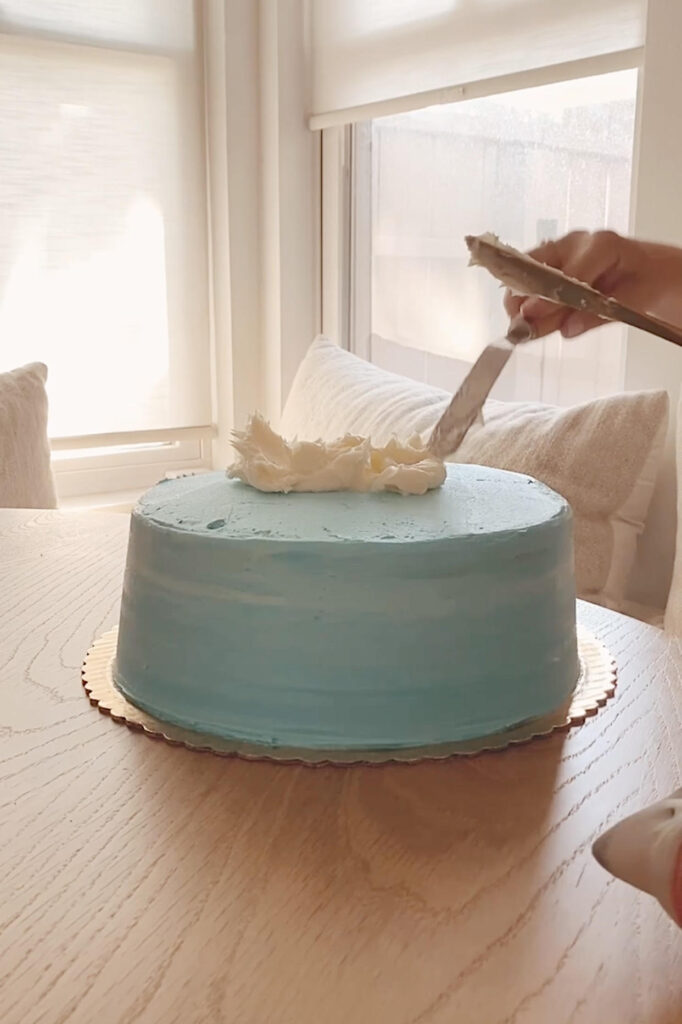 first, fill your shark with tin foil. i made balls of foil and filled it to get the shape of it sturdier.
next use an icing spatula and or a butter knife and and start spreading your frosting around the middle, doing a gentle swooshing motion upwards to make it look wave like.
place your shark!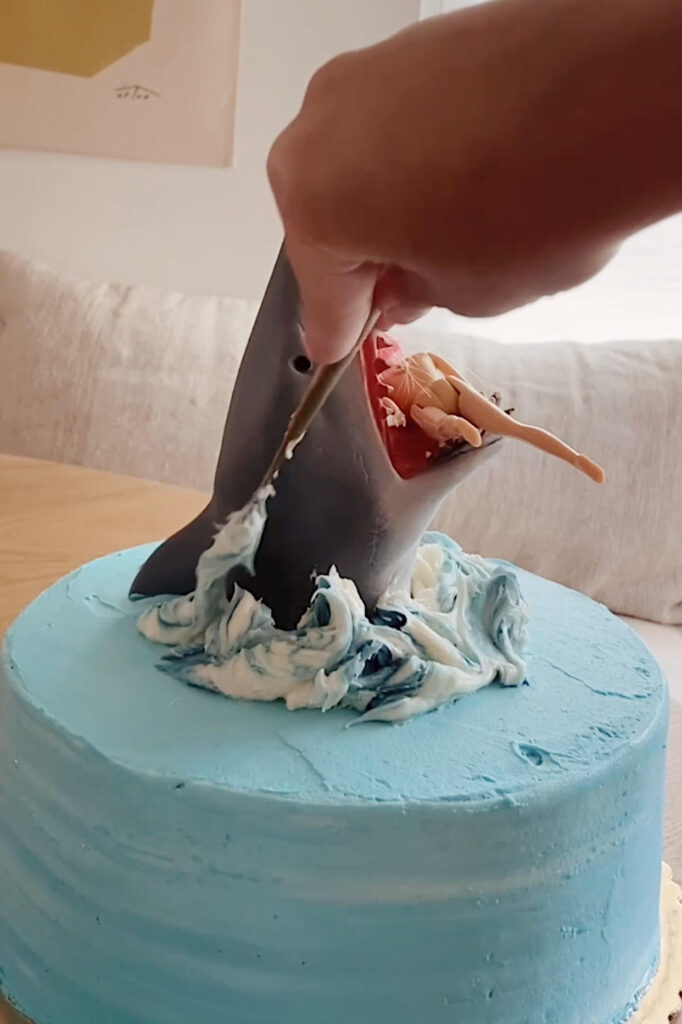 next, mix together some frosting with blue food coloring and don't fully mix together. just lightly marble it instead so you keep some white and some dark blues. keep doing the swooshing motion and don't overthink it.
add some red icing to the mouth and to your dolls body if you want. i just did a little coming out on both sides of the sharks mouth. now you can place your doll into the sharks mouth.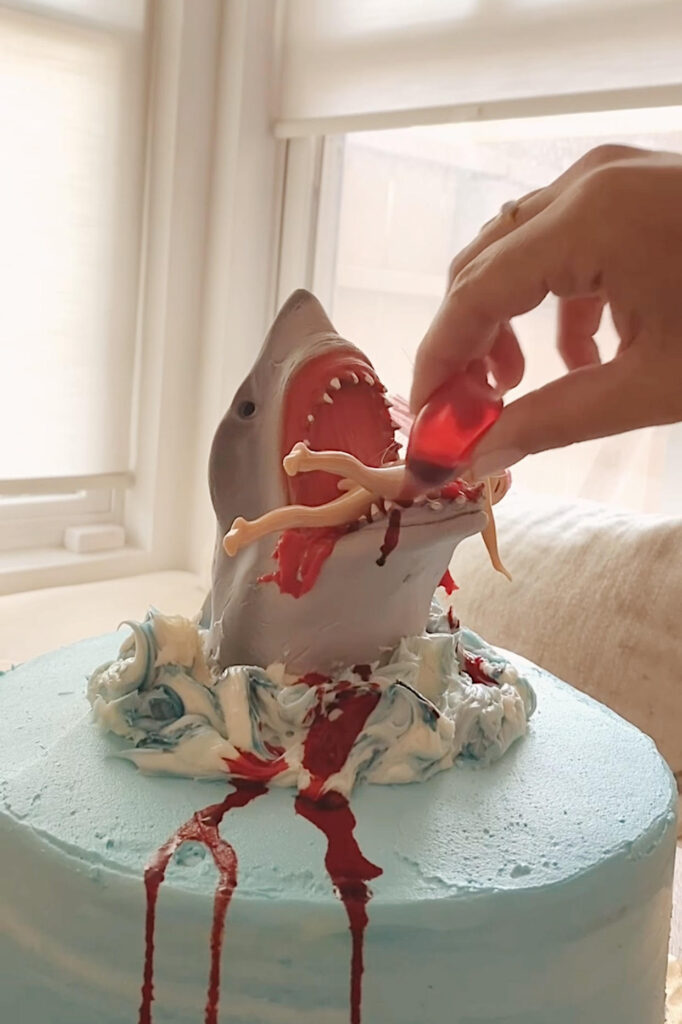 carefully drop a few drops of red food coloring around the mouth and falling into the water.
to get the blood to drip, use a straw and gently blow it.
that's it! super simple and probably way too scary and would also be very fun for shark week.