DIY 10 second brushstroke luggage tags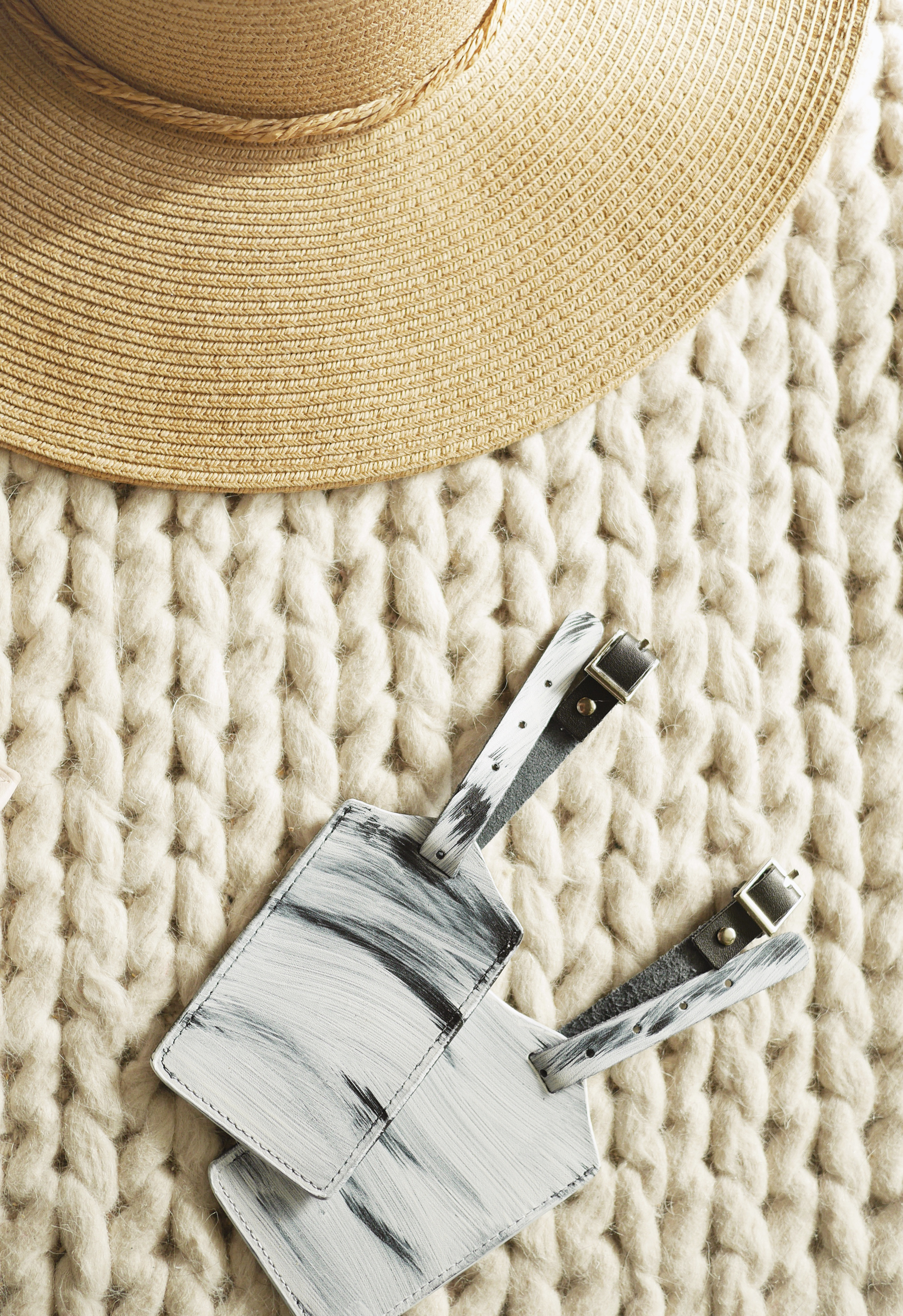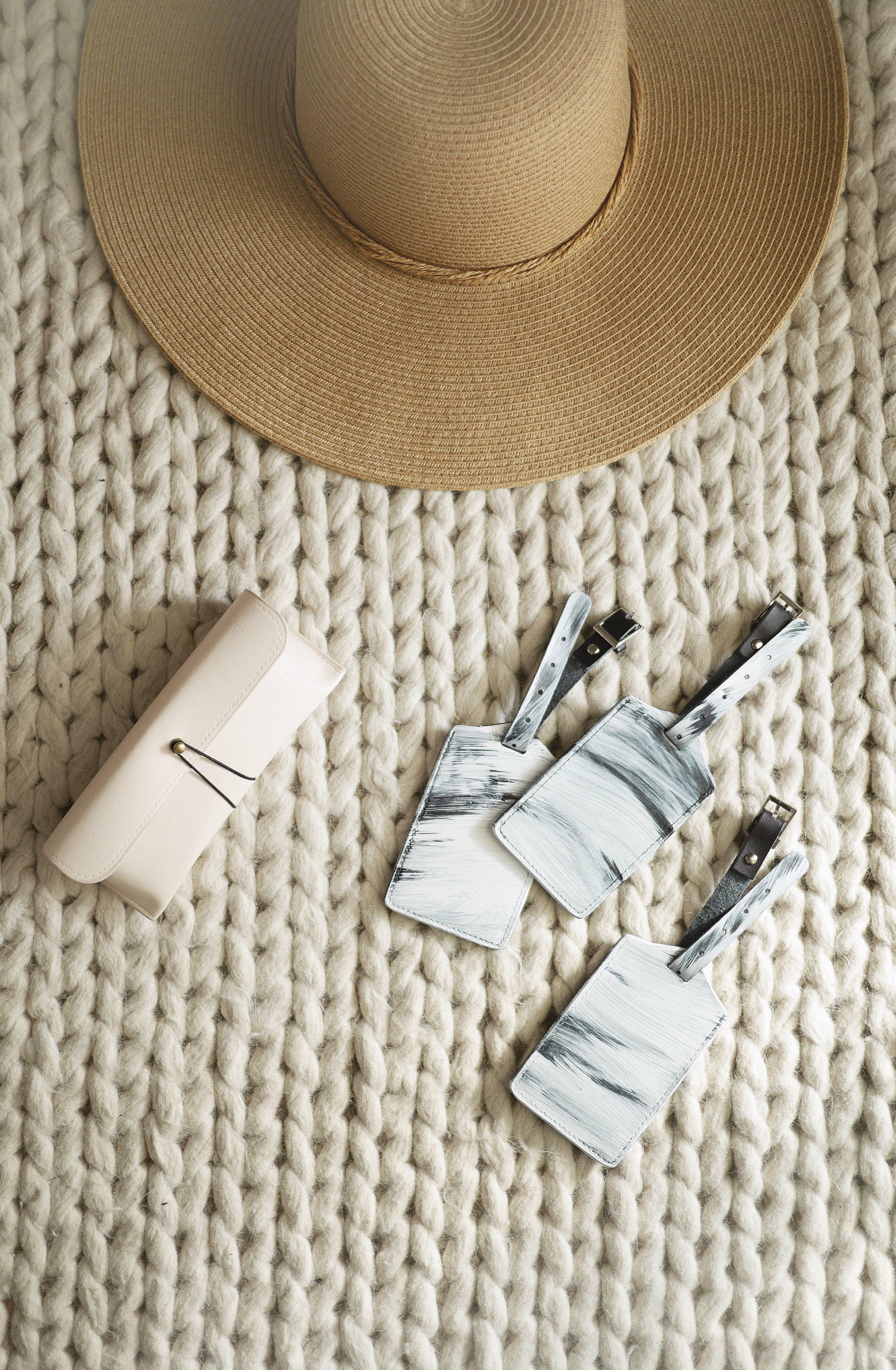 with arlo's first trip coming up in a few weeks, i went a little nuts and got us all matching suitcases and then decided we needed matching luggage tags as well. (and i am feeling too lazy to make these cute ones again), and i'm planning to someday switch to my married name so i didn't want to commit to my current one and blah blah blah anyway, i decided to just quickly spruce up some inexpensive ones instead!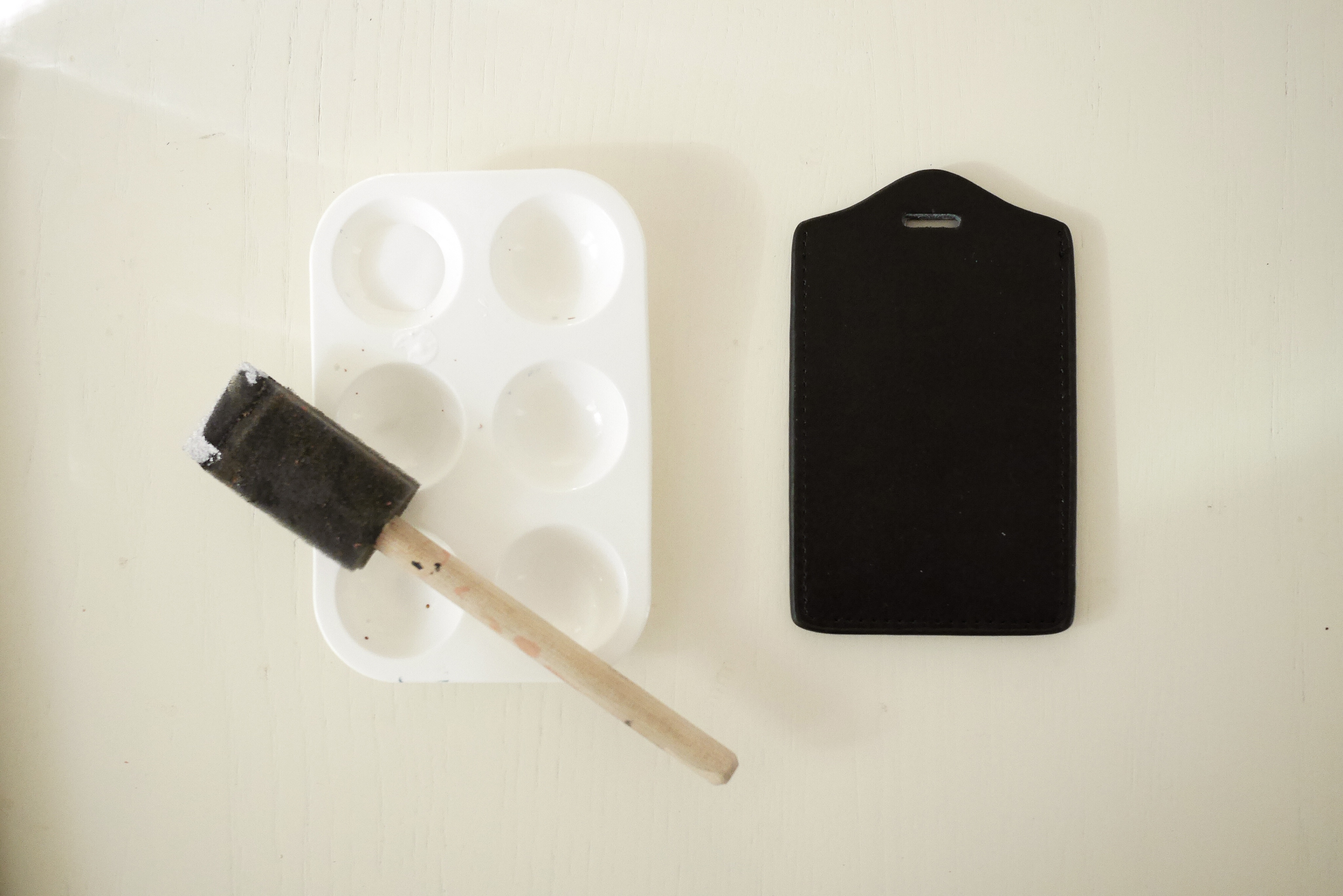 i saw sarah use these luggage tags for a DIY recently and was v inspired. but instead of doing a dope project like that, i spent 10 seconds making these ones!
materials
plain leather luggage tags (wish these came in white but i settled for black)
a foam paint brush
white leather paint
directions
make sure your tags are clean and lint free.
lay them out on a work surface and pour paint onto a palette, dip your brush and do a quick, loose stroke across — that's it! (you can practice on scrap paper before you do it on your tags) add more strokes until you're happy with it, and let fully dry before painting the backside.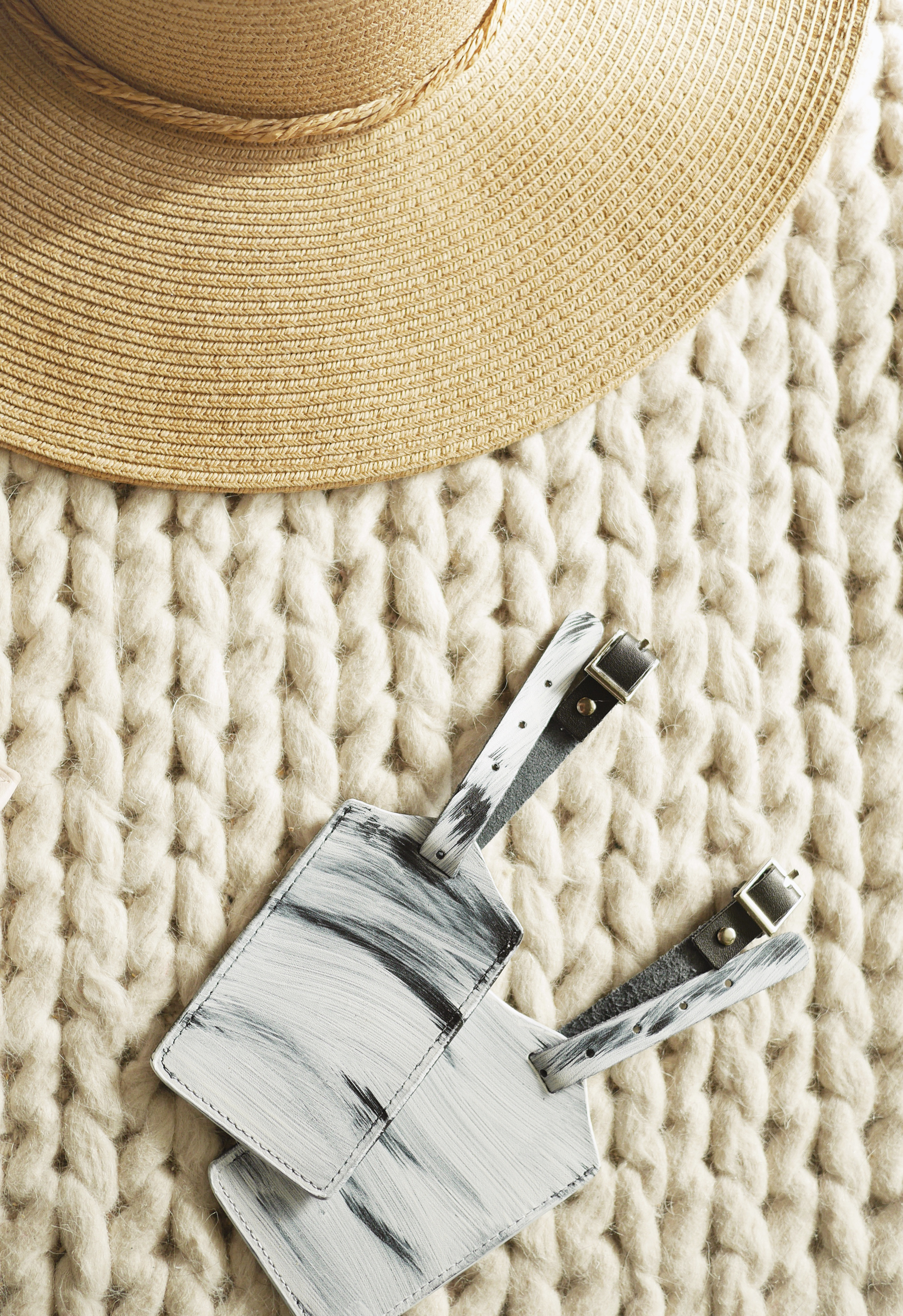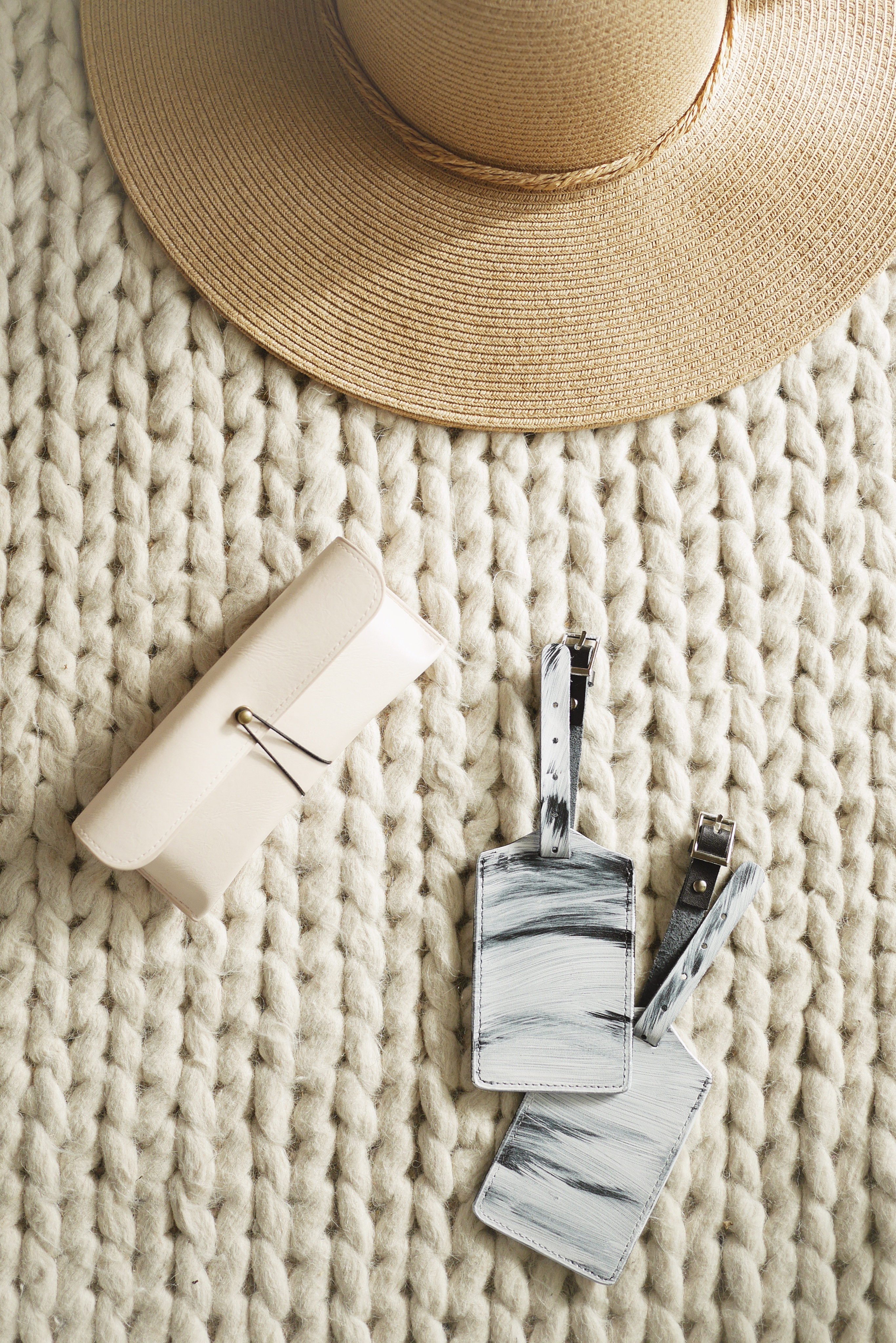 they're like, almost too easy. they would also make super cute holiday gifts or stocking stuffers!