eating this: caramel chocolate chunk cookies
So I saw this cookie recipe, my mouth watered, and I immediately planned on trying it. Well, chopping chocolate is really really hard and blah blah I screwed them up.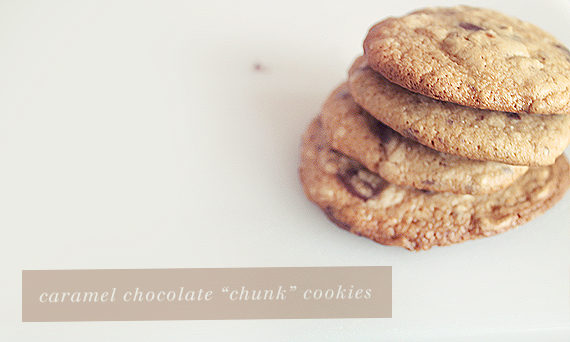 So yeah, chopping chocolate is very difficult. I was basically making chocolate shavings until I decided to warm the chocolate a little in the microwave. Oh and did I mention I chopped the chocolate too small? Here was where that happened.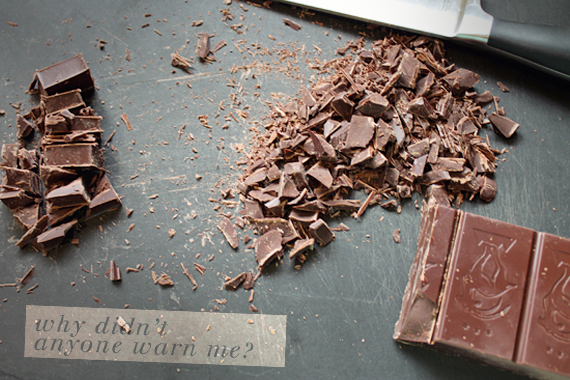 I THOUGHT I was making the chunks super big but NOOOOO, they weren't big enough! So although they turned out very delicious, I am very pissed at myself and my lack of attention to detail.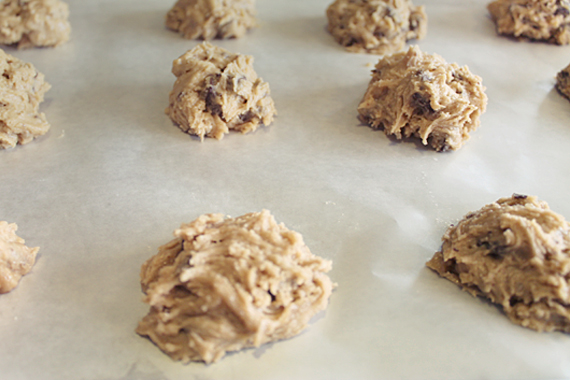 By the way, the dough tastes very yummy.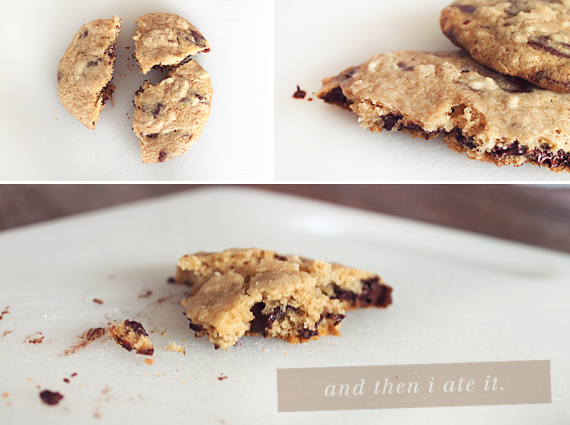 Caramel Chocolate Chunk Cookies (adapted attempted from Not Without Salt)
1 stick butter
1 1/2 cups brown sugar
2 eggs
1 teaspoon vanilla
1/2 teaspoon kosher salt
2 cups flour
2 teaspoons baking powder
6-8 oz dark chocolate, ROUGHLY chopped (don't make the same mistake I did!)
In a small saucepan melt the butter and brown sugar. Bring to a boil and simmer until the sugar has dissolved. Don't let the sugar get scorched.
Let it cool slightly, and add it to a large mixing bowl and continue to cool for 20 minutes. Once cooled, add the eggs and vanilla, then stir to combine. Stir in the salt, flour and baking powder. With a few streaks of flour remaining, add the chocolate.
Place the bowl in the fridge and let chill for 30 minutes.
Pre-heat your oven to 350°
Line a sheet tray with parchment paper and scoop the batter into tablespoon-size rounds and place on the sheet tray. Bake for 12 minutes until golden around the rims. Let the cookies cool on the tray for five minutes while they settle into themselves creating a crackly crust.
Finish cooling on a wire rack.