Months ago I bought a vintage steelcase task chair from Craigslist for my desk. But Gideon has slowly started using it more and more and it's now basically become his chair. So now it's time for me to get another. I could probably find another like it at some point, but I've been doing research to find one that is not only pretty, but actually comfortable, you know, since I'll sit in it.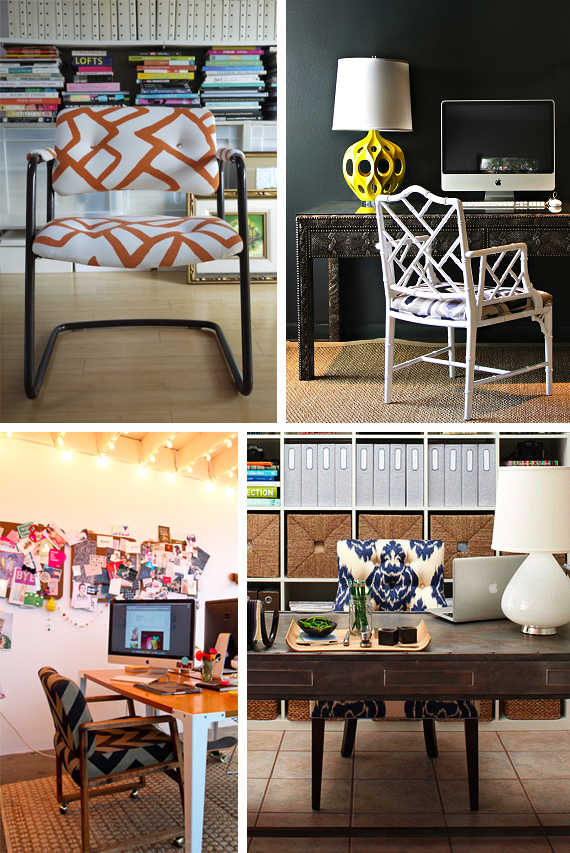 (clockwise) one – a reupholstered generic office chair like this is what I've been considering most, but you'd be surprised how much shitty chairs from Staples actually cost. I'd have to find one on craigslist for this project. two – i love love love bamboo chippendale chairs at a desk, but worried my back might be covered in that pattern at all times. three – an upholstered dining chair in the office adds some class and feels comfy, love the ikat. four – it looks like a reupholstered vintage desk chair, but the wood and the casters look perfect. this one is my favorite.
So then I looked for what was available online – should I just go for ergonomics and buy a straight office chair?