printable holiday gift tags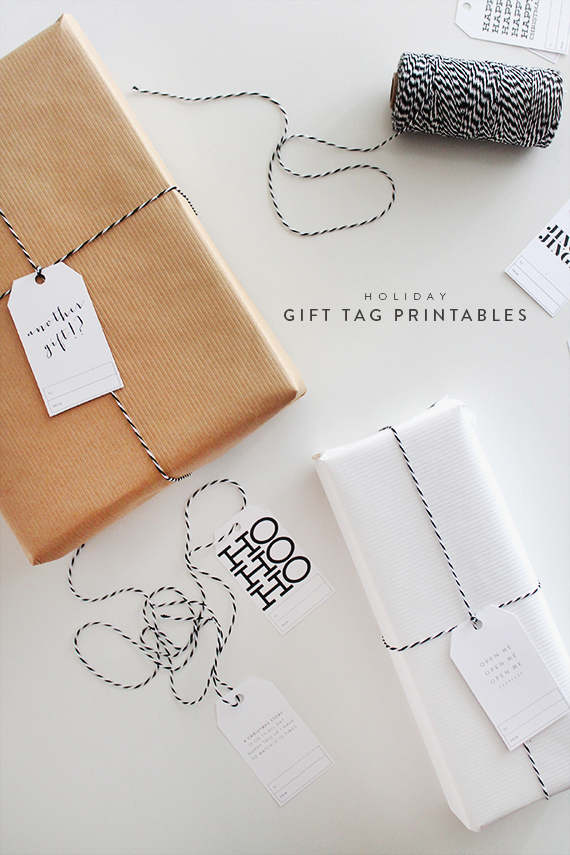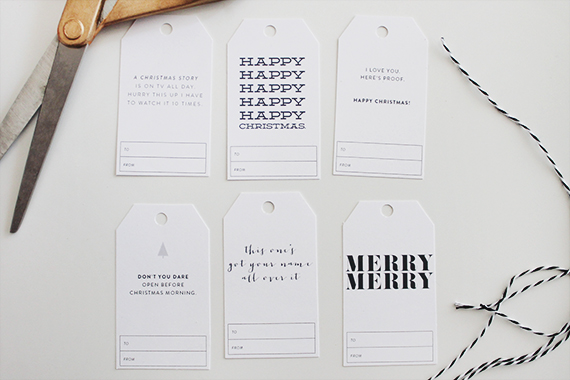 christmas is NEXT WEEK! december really flew by. i'm working this week so i'm not FULLY in christmas mode yet – but in a few days my dad and sister are coming to town and i can't wait to veg and eat and drink and play games and eat more!
today i'm sharing some fun, simple, and i suppose snarky holiday gift tags with you! simply download the template, print horizontally onto cardstock and cut out with sharp scissors or an xacto. punch a hole on top and attach them to your gift!