diy watercolor table numbers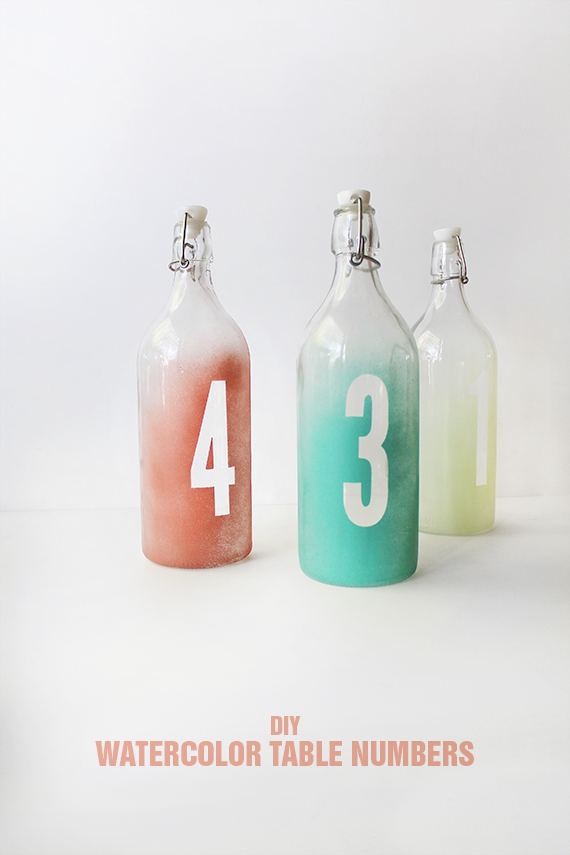 with the shower invites yesterday and this today, i decided it's going to be wedding week on the blog! now that's its summer, i need to buckle down and start checking DIYs off my list for the wedding in four months. so i started with something i'd thought of a few months ago and decided to make some prototypes. we have a lot of watercolor and ombre elements in the wedding, so i wanted to incorporate that into the tables. i originally was going to make these with wood blocks, but decided that glass water bottles can serve as functional as well.
these are so easy to make, but the best part is the rewarding feeling of removing the sticker.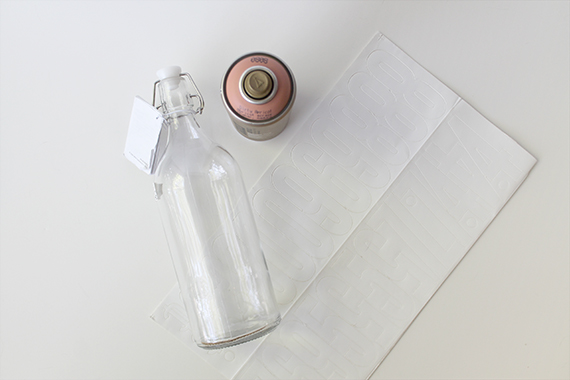 materials
glass water bottles (the cheapest i found were ikea)
vinyl number stickers (mine measure at 4″)
spray paint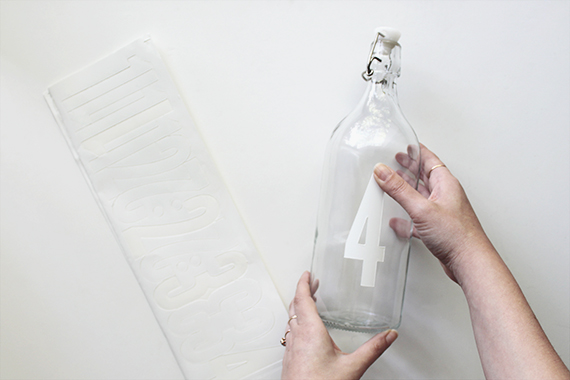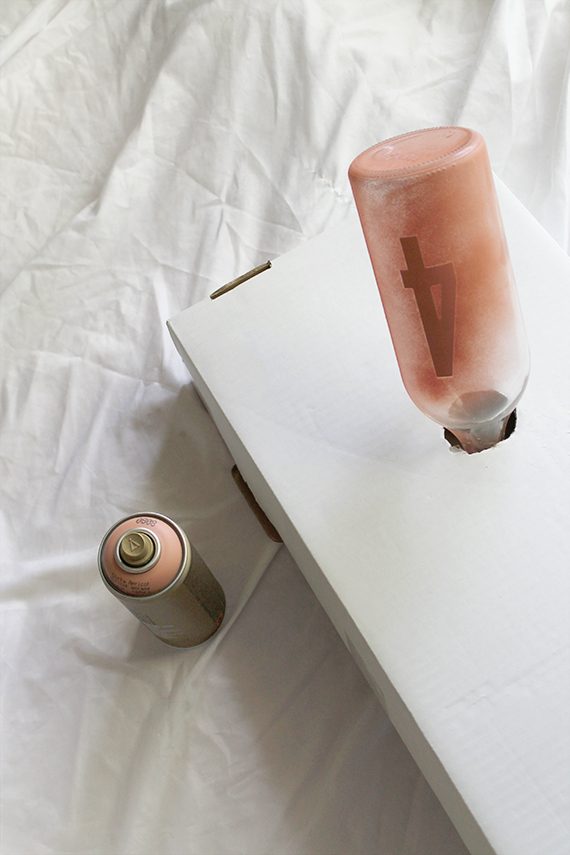 directions
01 | after removing stickers and cleaning your bottles, dry them thoroughly. place a number onto the bottle as straight as you can. burnish it with your fingernail.
02 | in order to hang my bottle upside down to spray, i cut a hole into a cardboard box and placed the bottle in at an angle.
03 | lightly spray paint in a small spraying motions from far away, stop and check every few seconds to make sure you don't overspray. i stayed at the bottom mostly and did just enough of the center to surround the number
04 | once dry, carefully and slowly remove the sticker.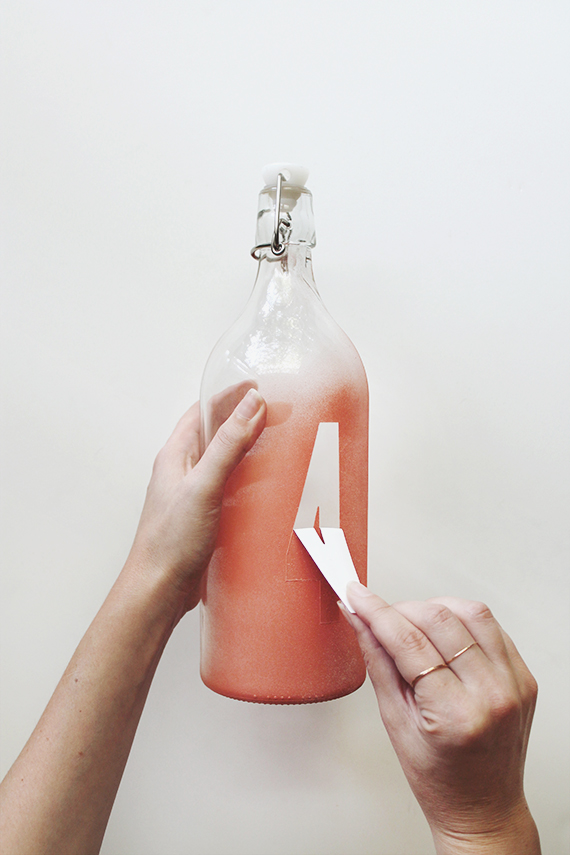 i am so excited to have something done now! although after the RSVPs are returned, i'll actually know how many tables we'll have and will be creating a factory to make the remaining bottles. i'm also going to get some additional spray paint colors, and decide if i want to stick with multiple colors or just do one.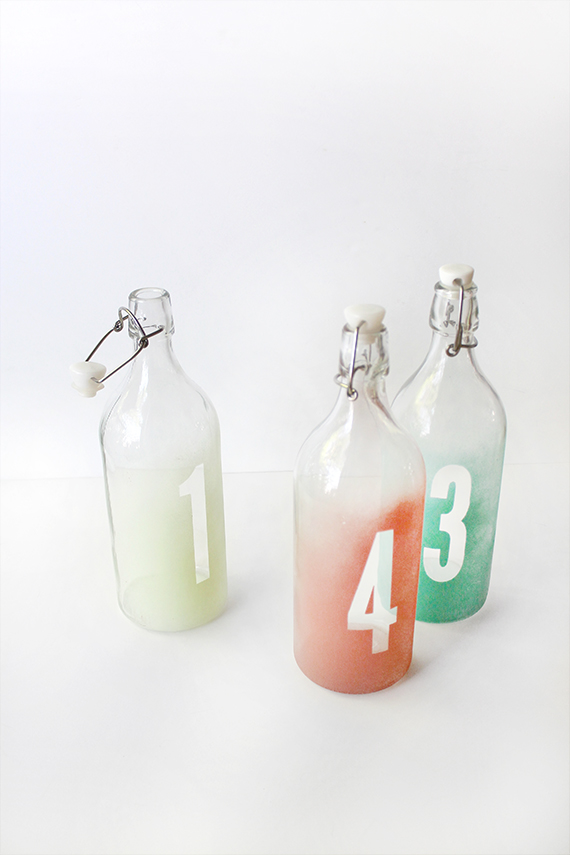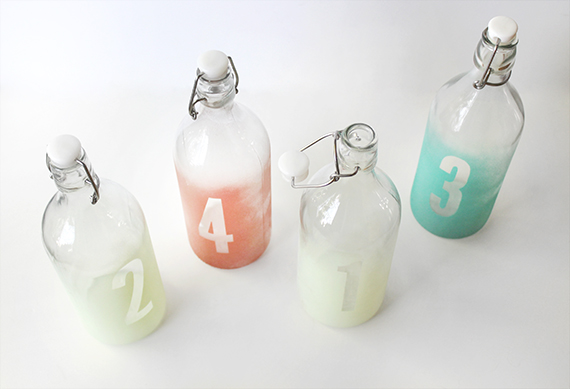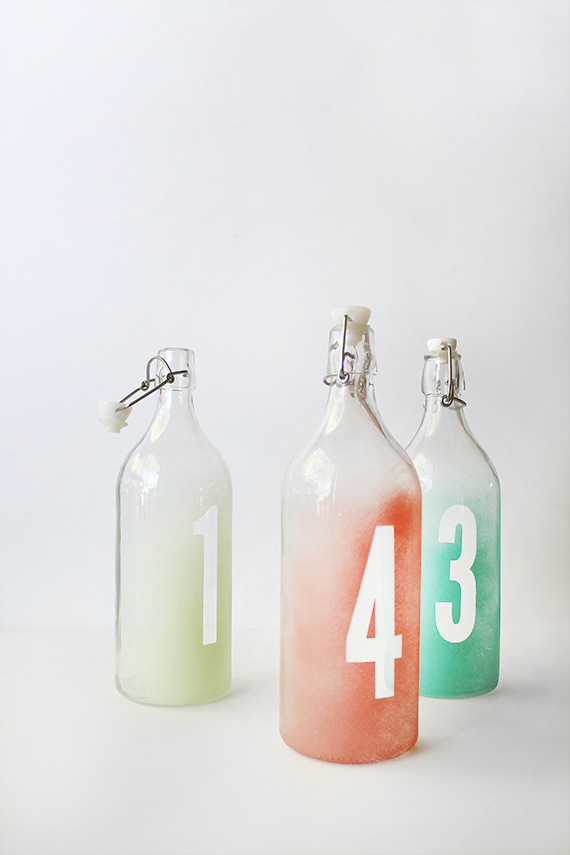 and lastly, 143.