blush floral bridal shower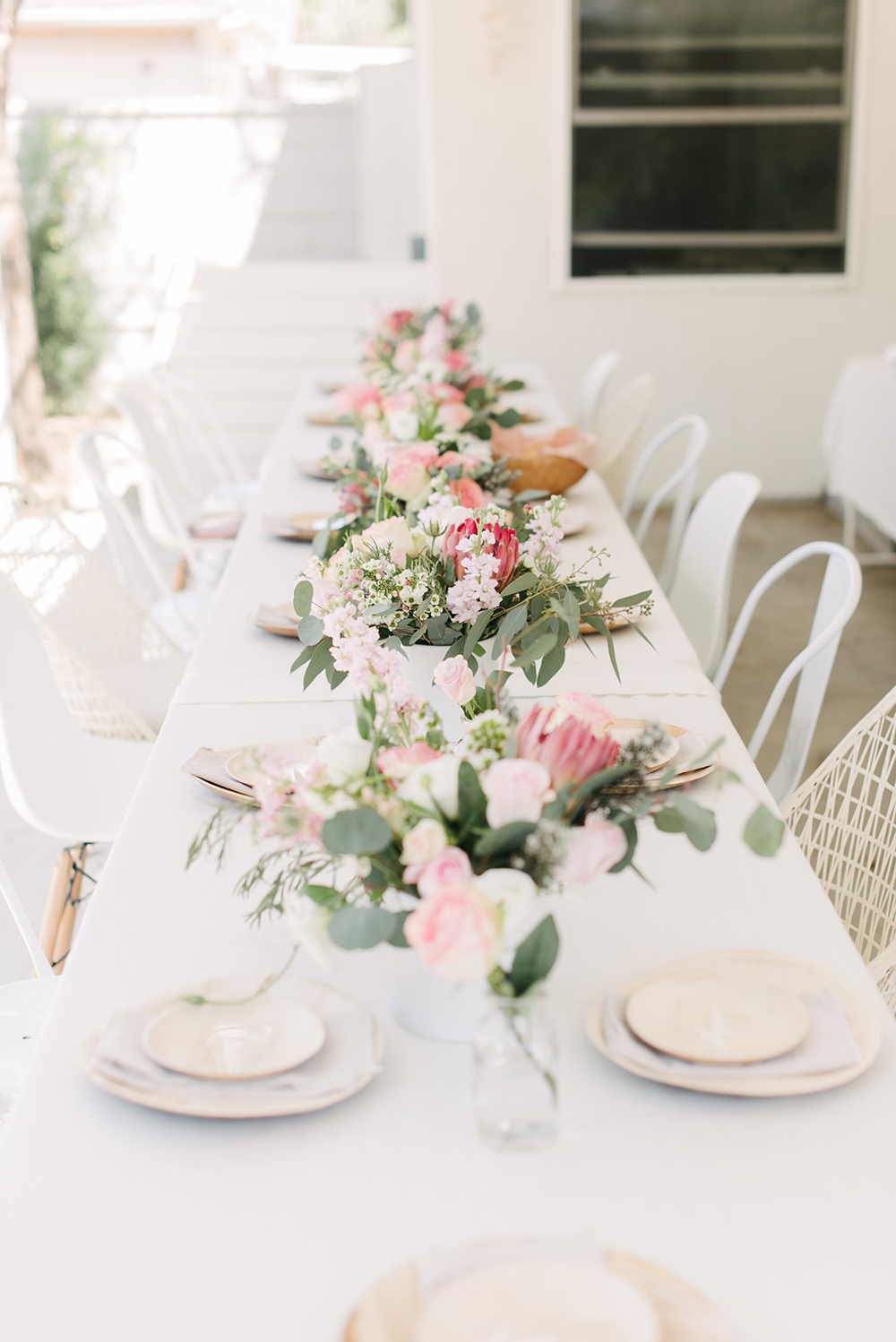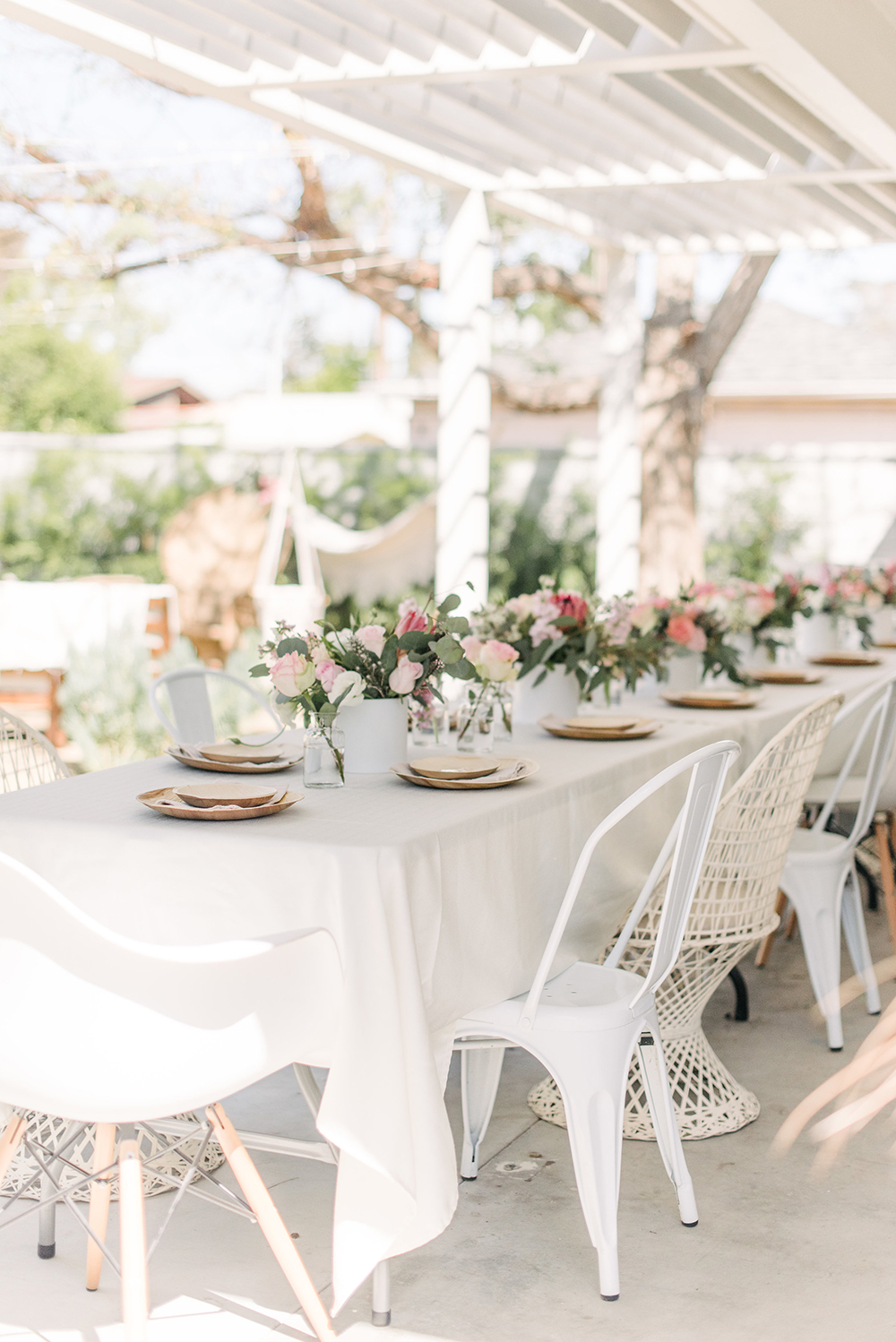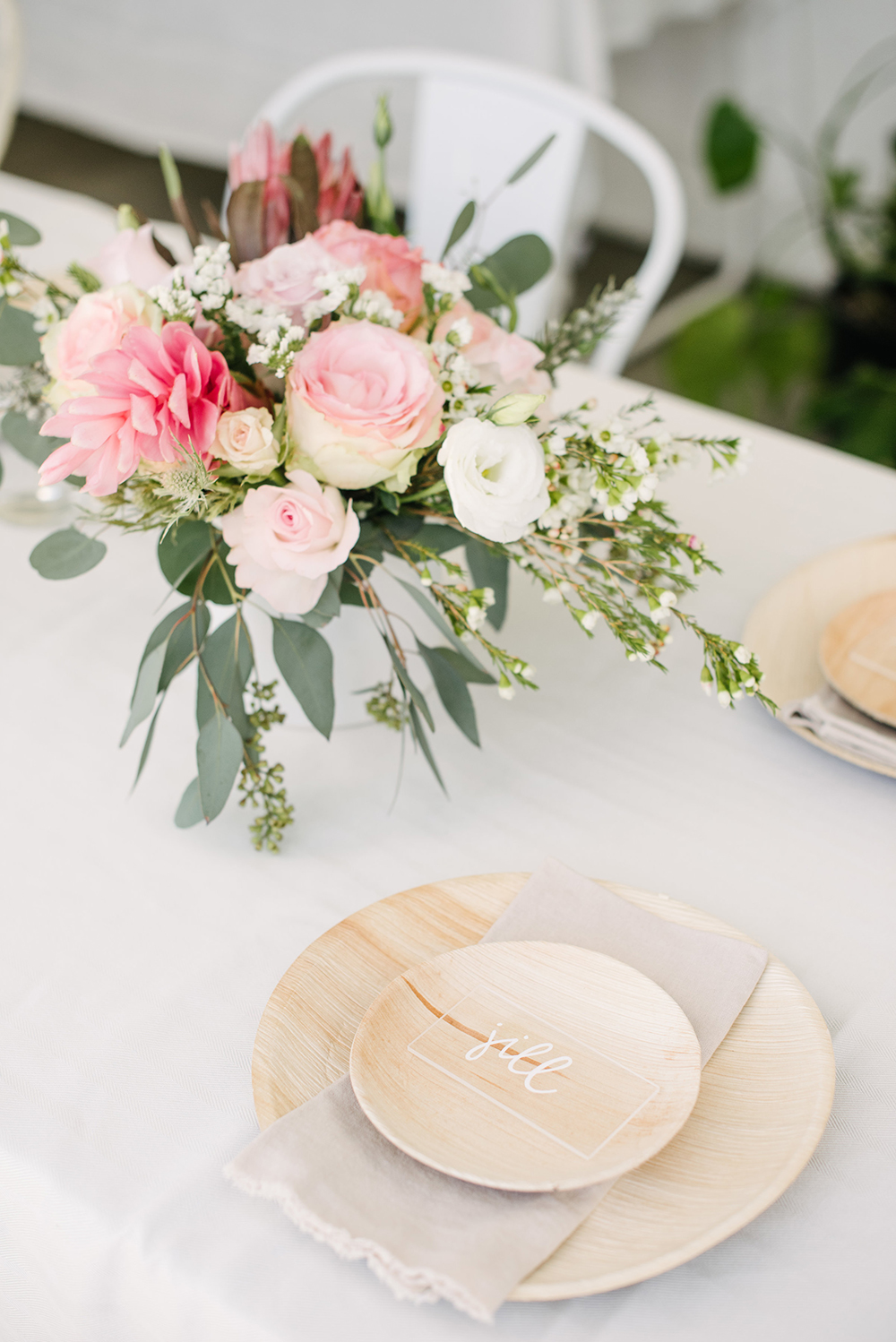 really excited to share the bridal shower i hosted for my best friend nicole last week! it turned out so pretty and everyone that walked in basically gasped, not to toot my own horn or anything… her wedding this summer is pink and kitschy and kind of 70s, so i wanted to make the shower sort of a nod to that, but different, very pink but a little more bohemian 70s.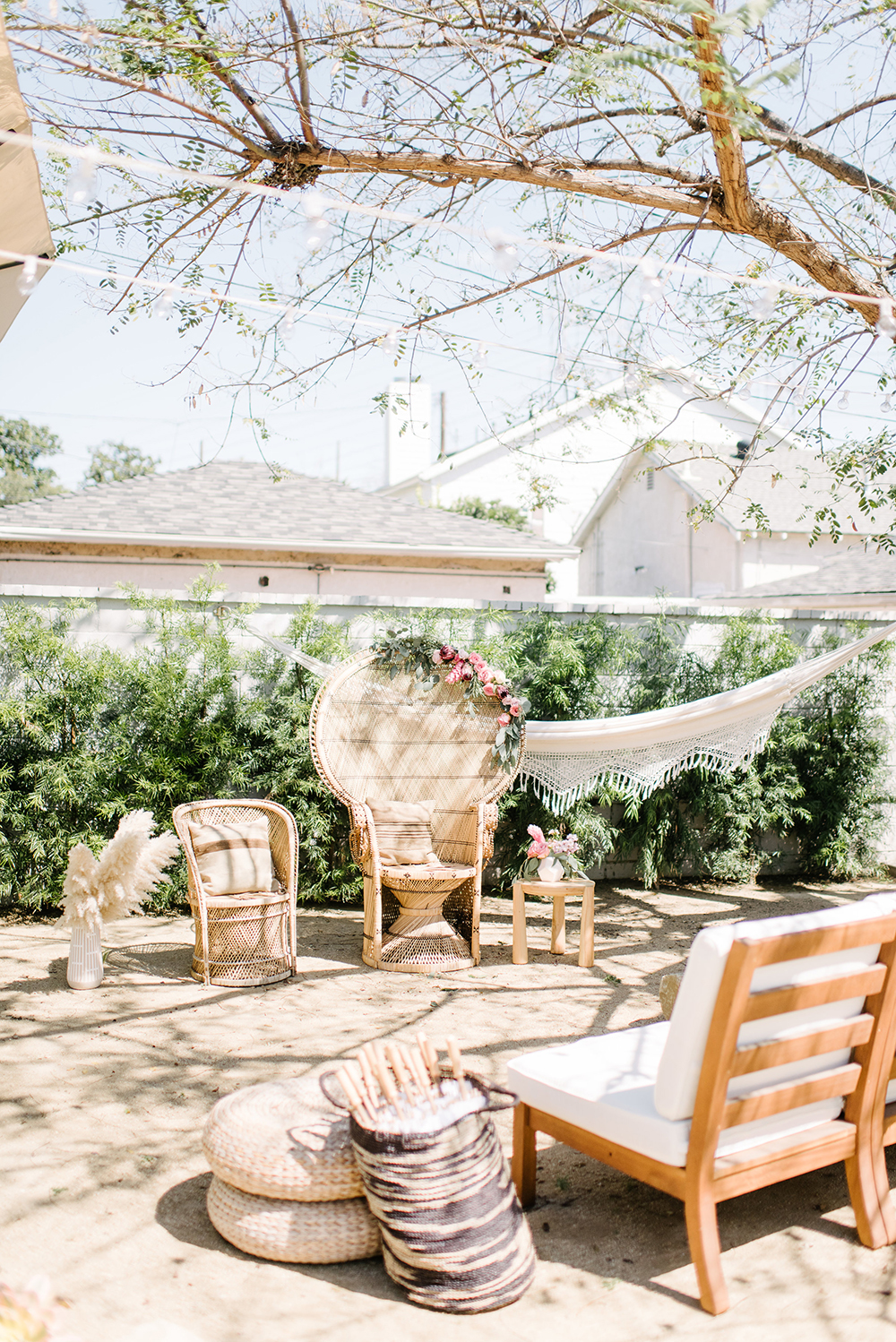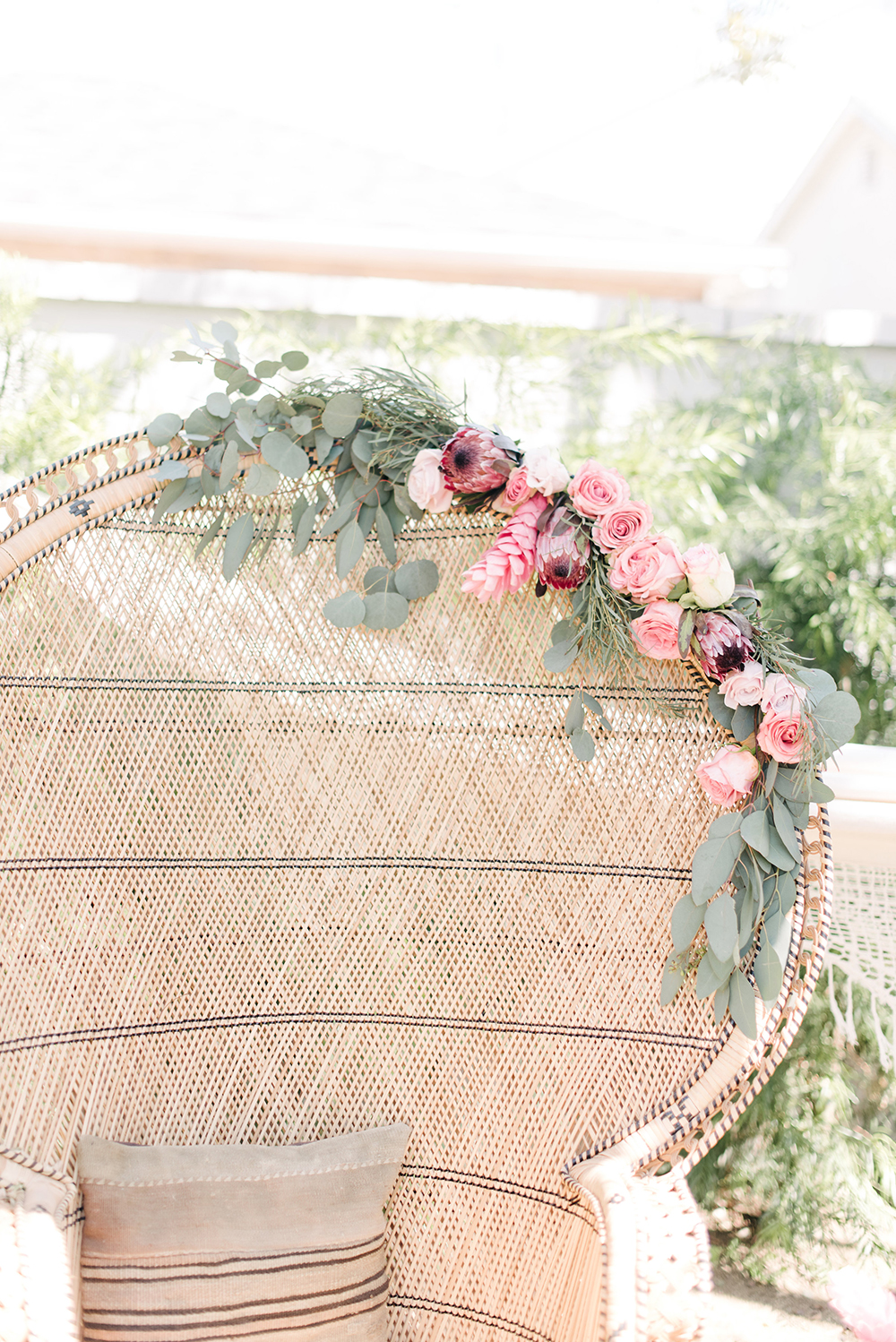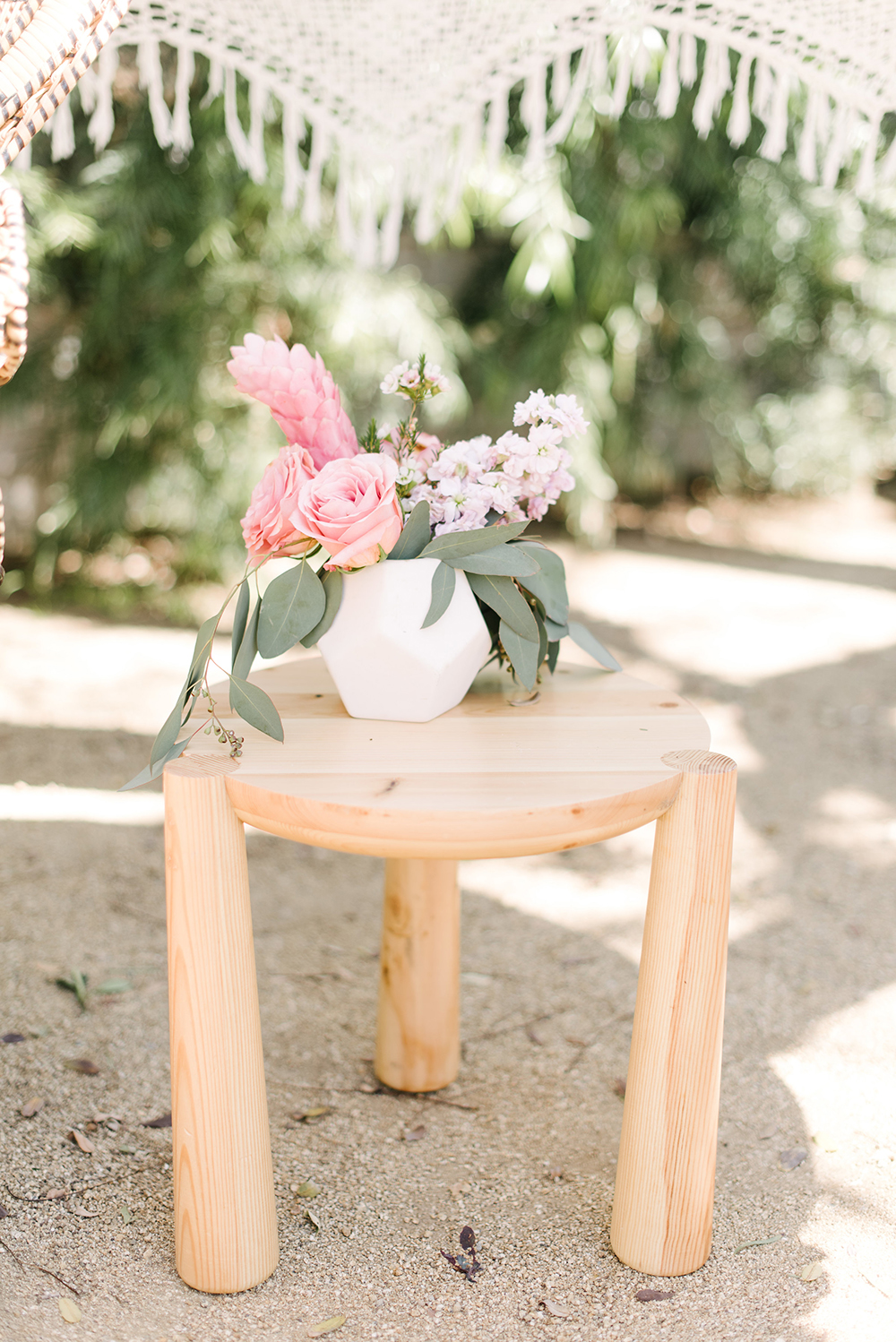 we set up the seating for the gifts like it was for my baby shower, i honestly don't know if i can ever part with that massive peacock chair because what will we use for showers?!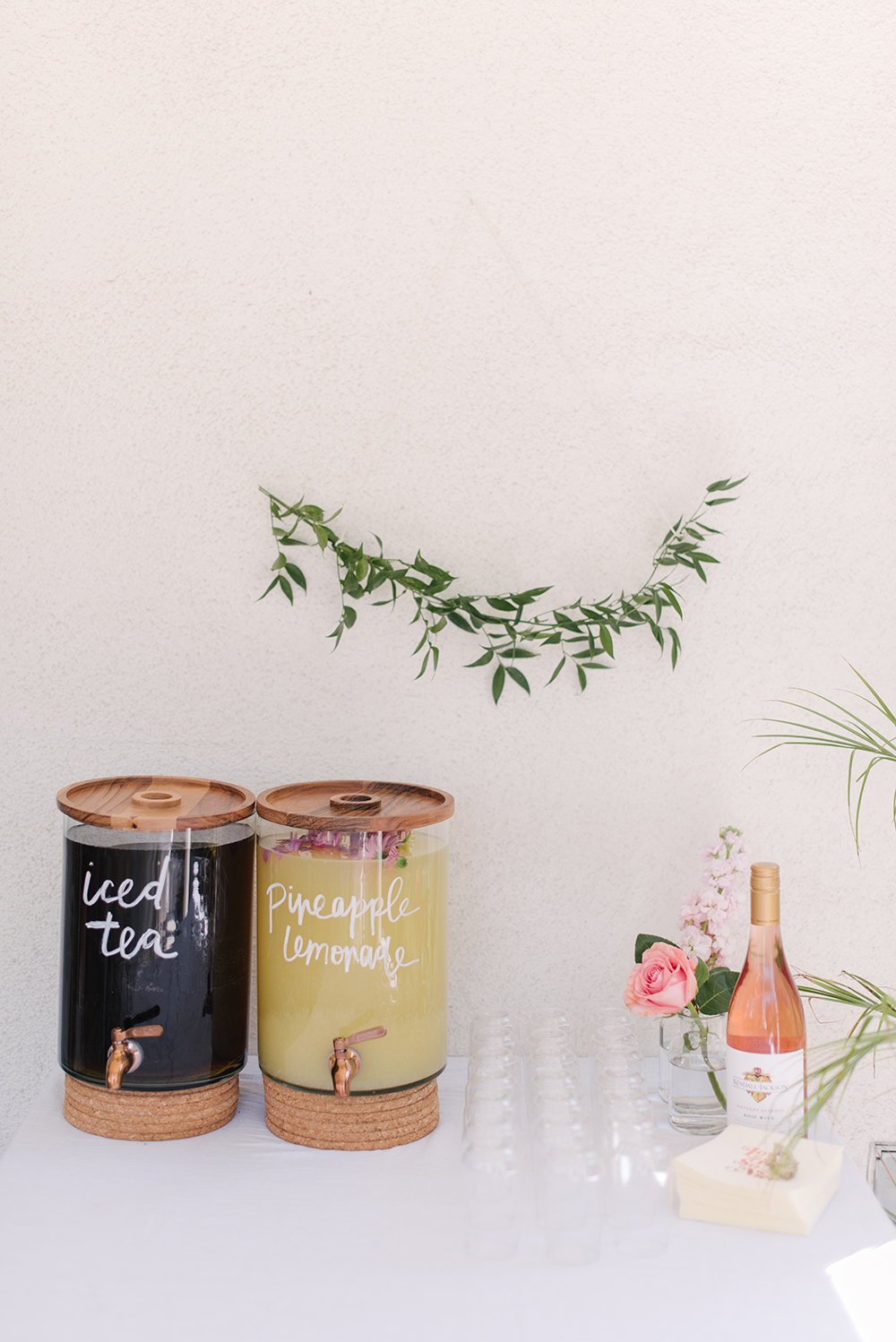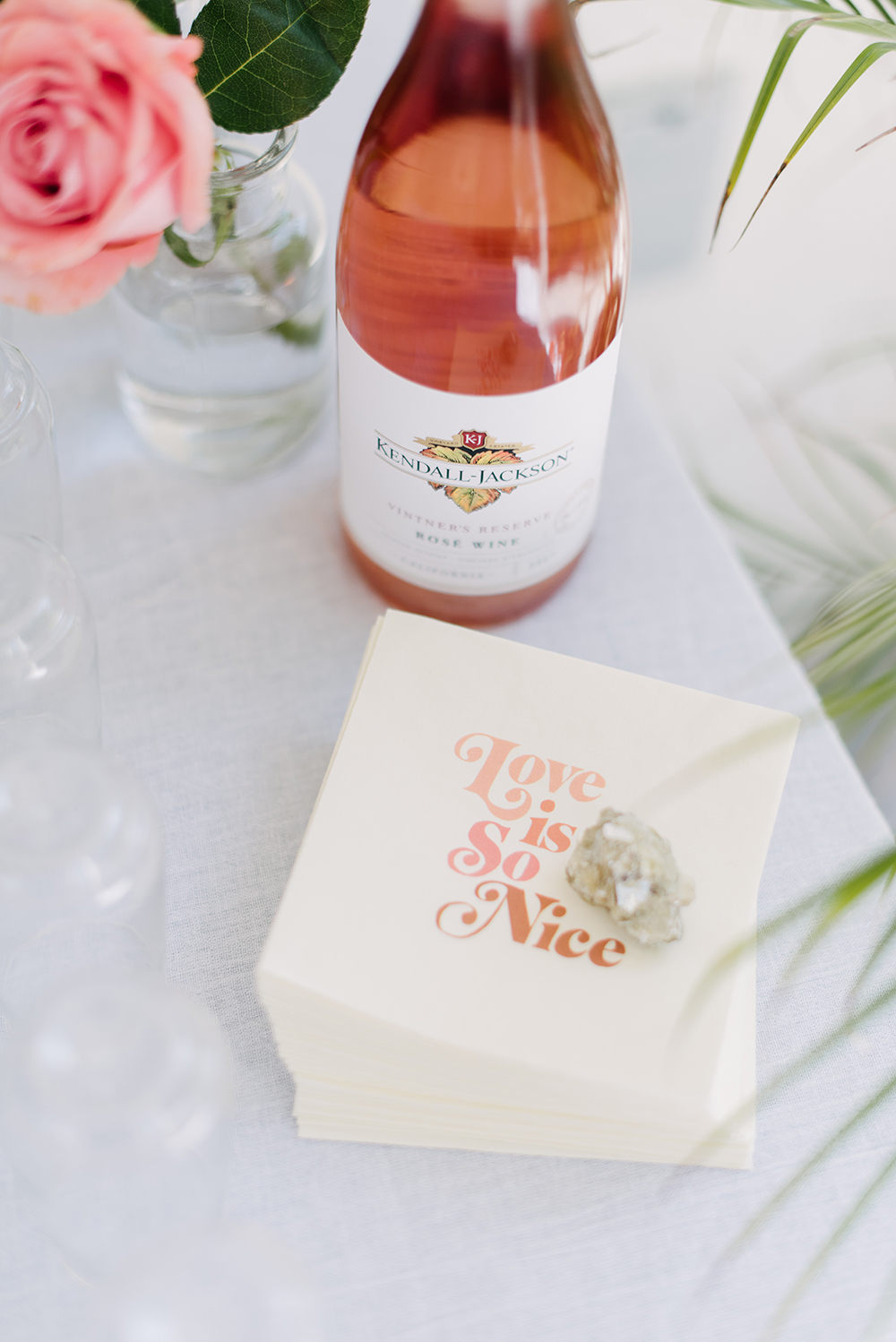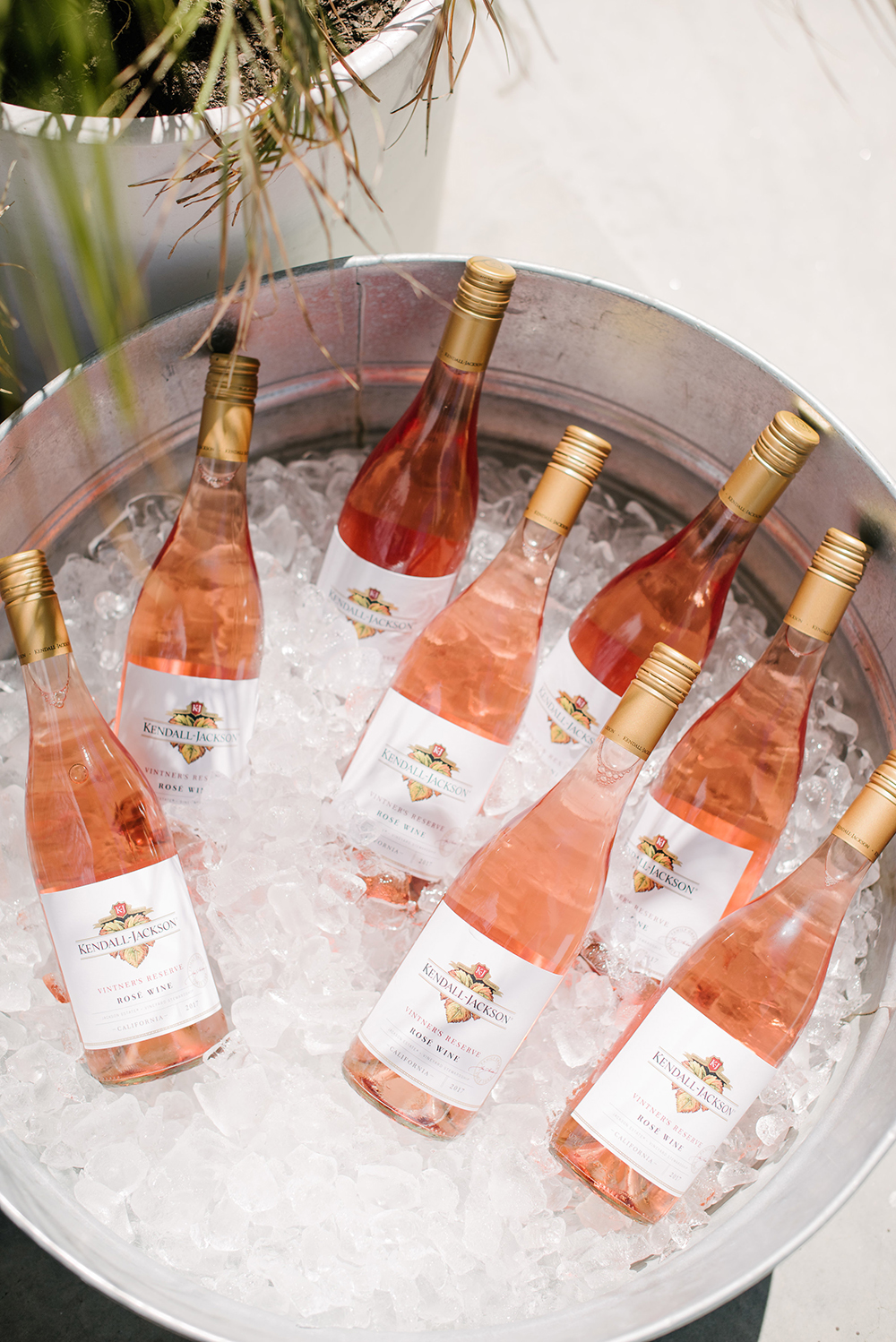 for drinks we served kendall-jackson vintner's reserve rosé, my absolute favorite. it was a pretty hot day so that was definitely the favorite drink, we also had a pineapple lemonade and iced tea but no one really touched either — good thing we had made so much of both lol.
i came up with a logo for the shower, when i was a little kid i made some kid pix art that said "love is so nice" and my nicole and i always laughed so much about it because i was always the "charlotte". i made it 70s looking to keep within the theme and printed them onto the napkins and favors using for your party. i designed all of the signs and food tags to match.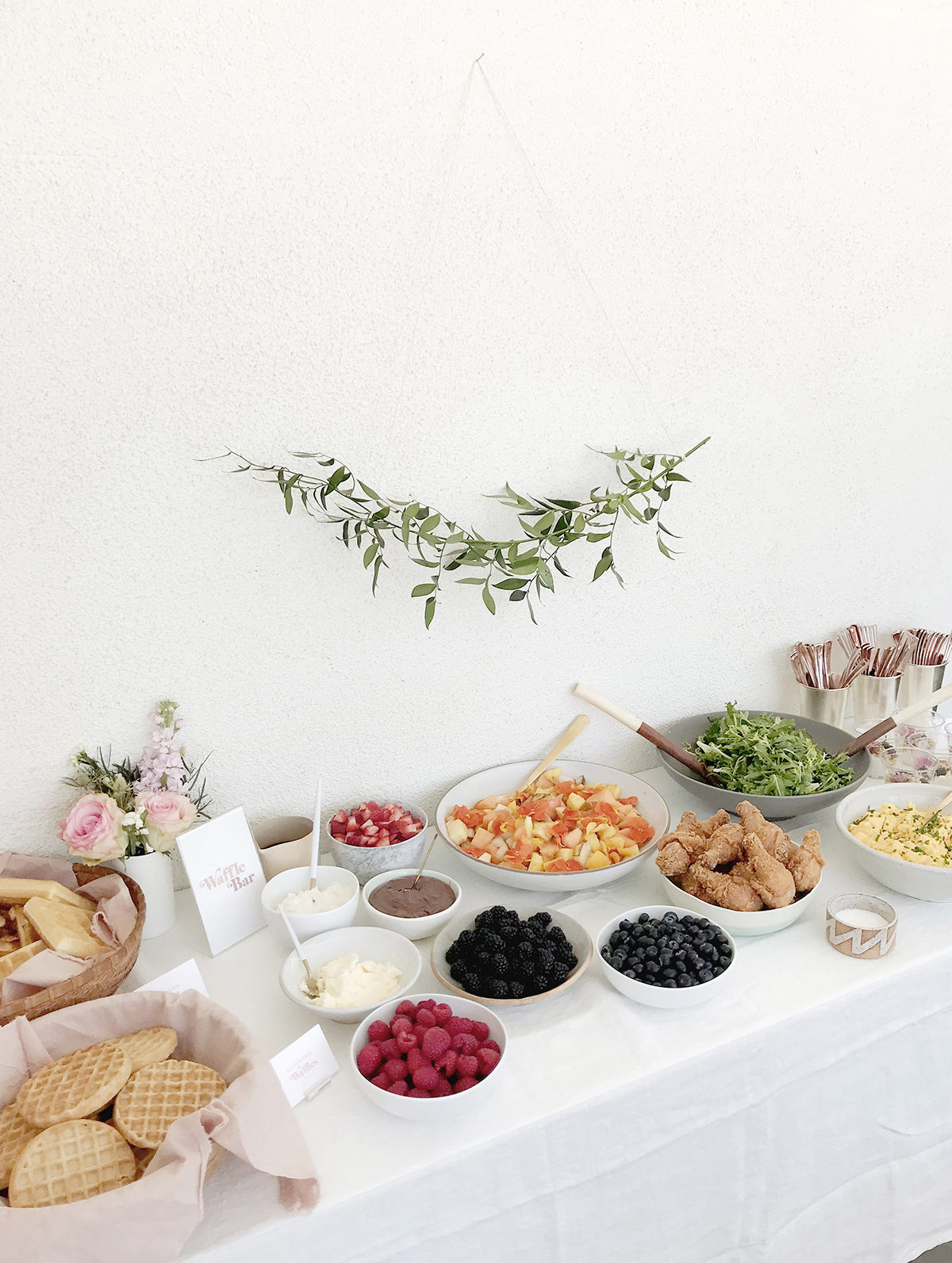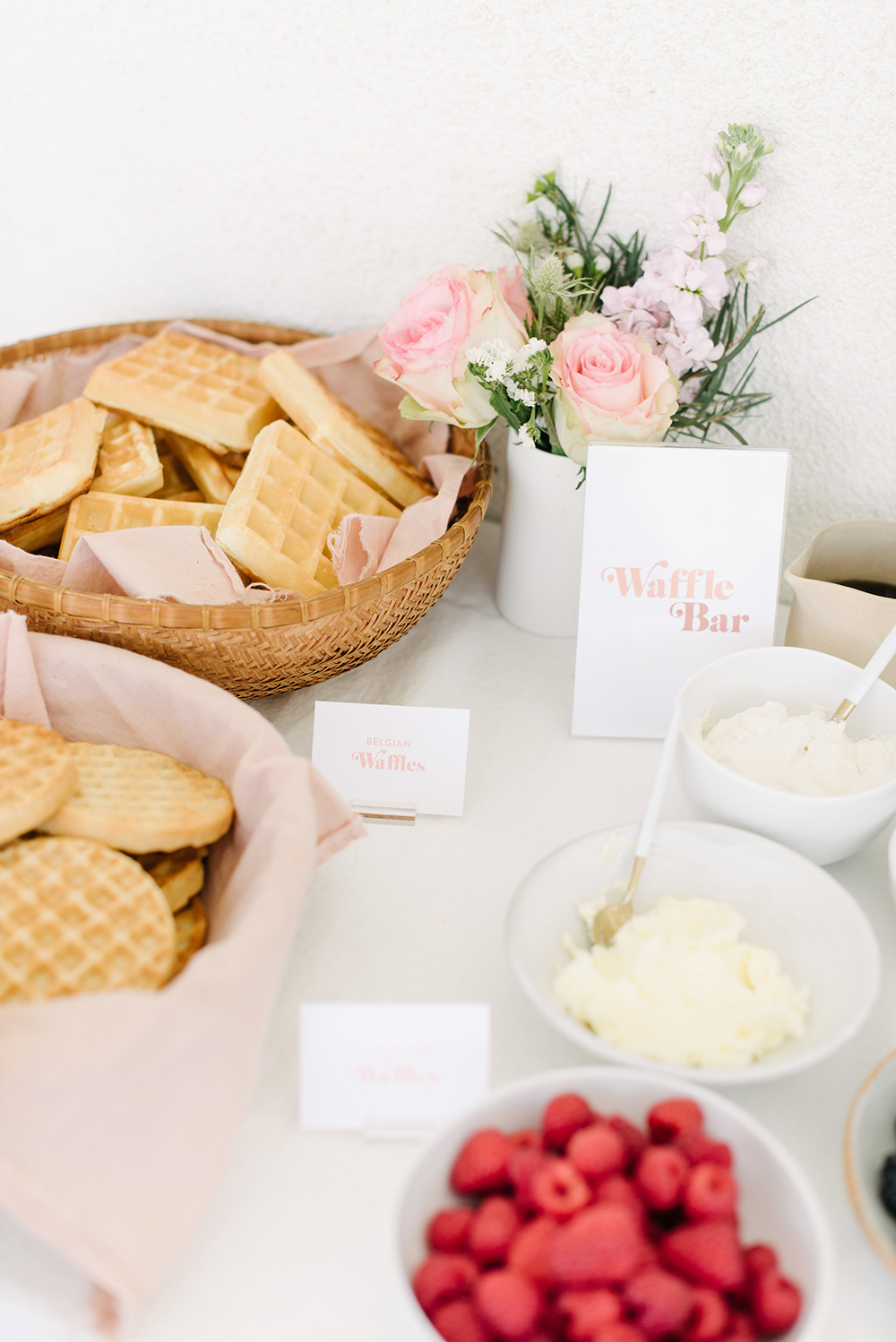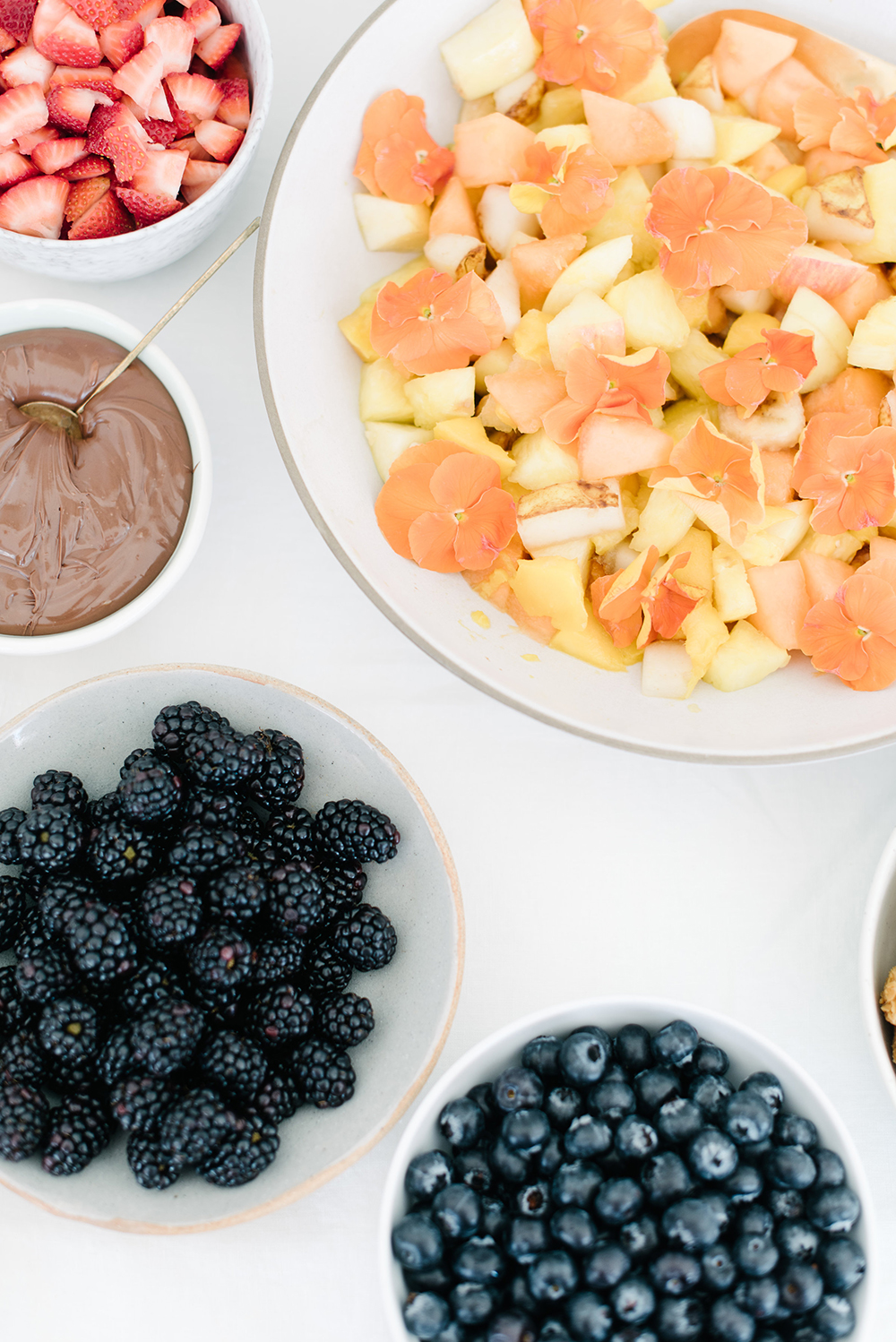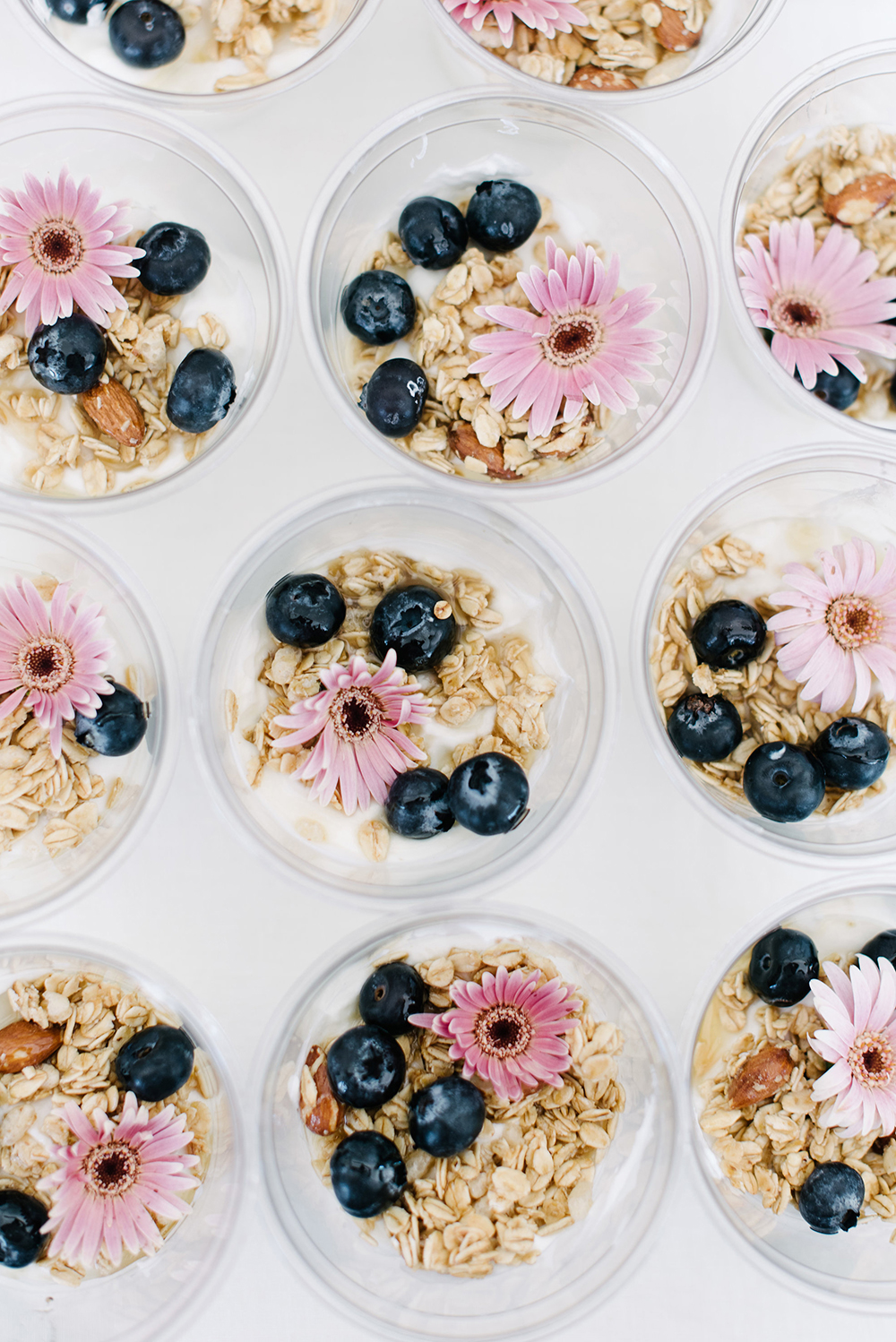 nicole loves a "bar", she's had hot dog bars and nacho bars and all sort of bars when she hosts parties, so i knew we needed to do one in her honor — so we did a waffle bar!
instead of making waffles from scratch, we got frozen belgian waffles and gluten free ones, filled bowls with different berries, nutella, whipped cream, syrup and butter, and got fried chicken as well.
we did an all yellow fruit salad to which we added edible flowers, because they legit make every food pretty when you put them on. the parfaits are no exception! we also served a big bowl of scrambled eggs and salad.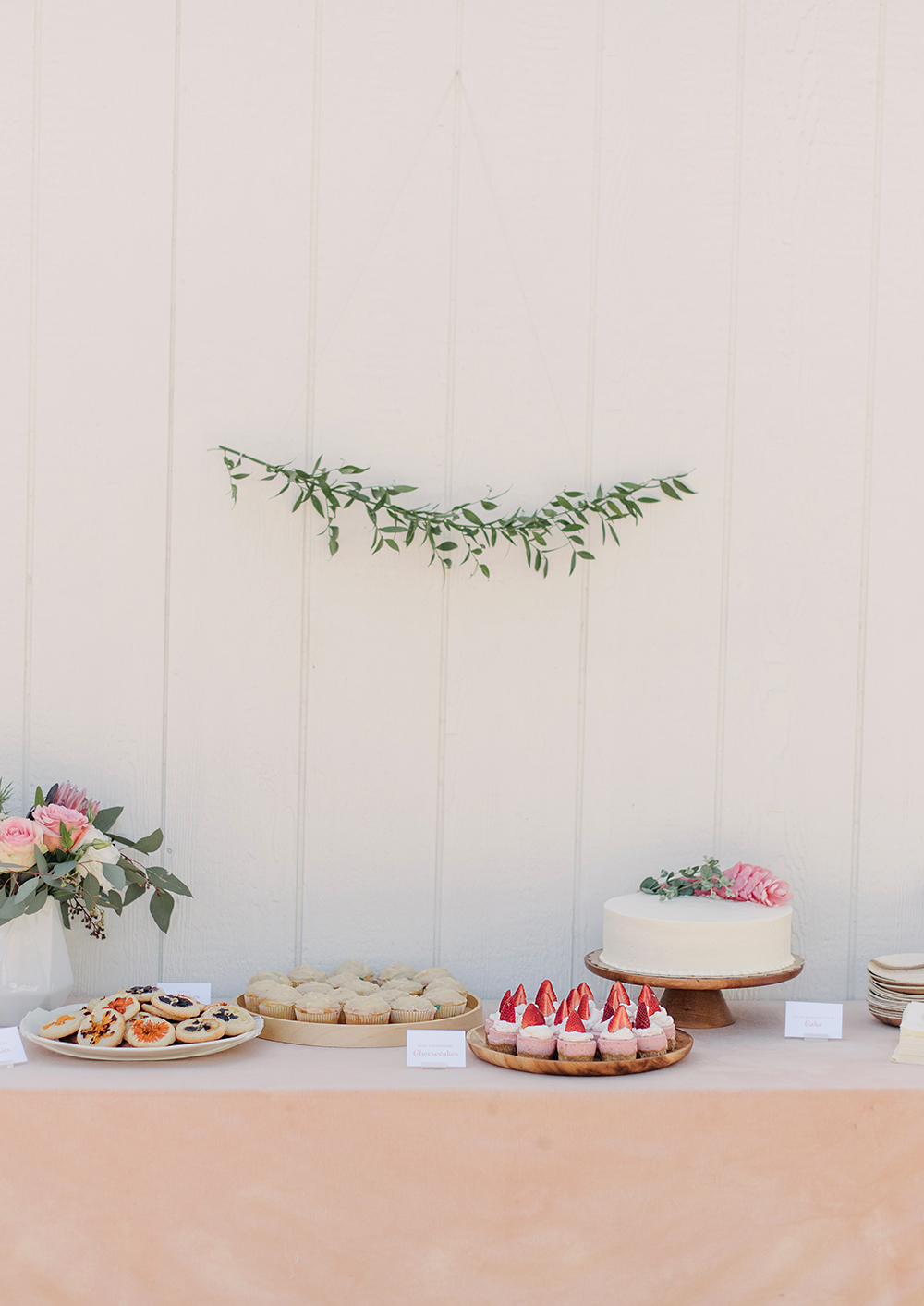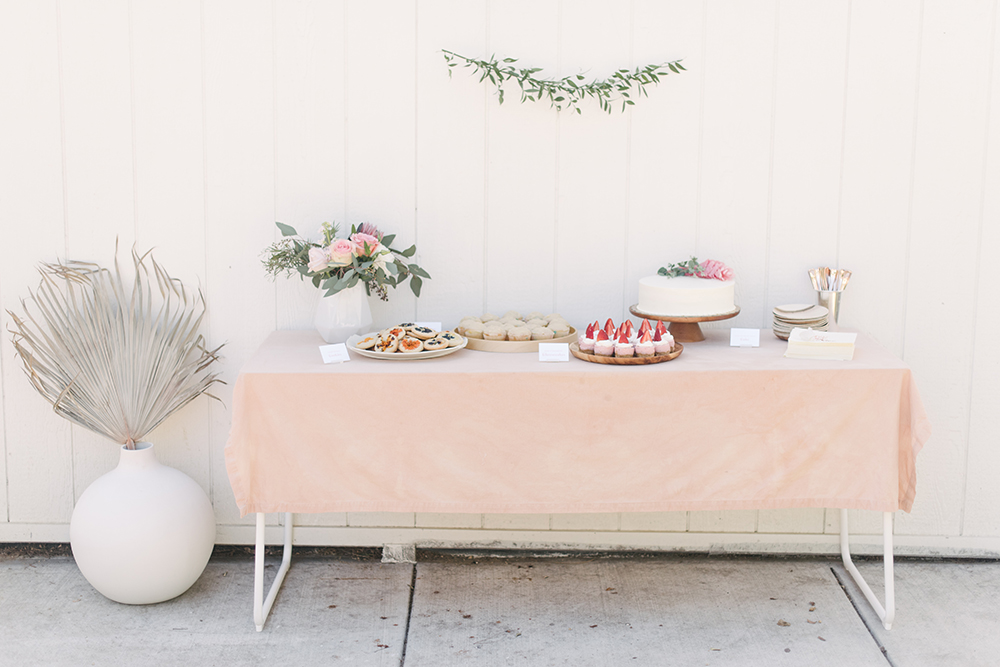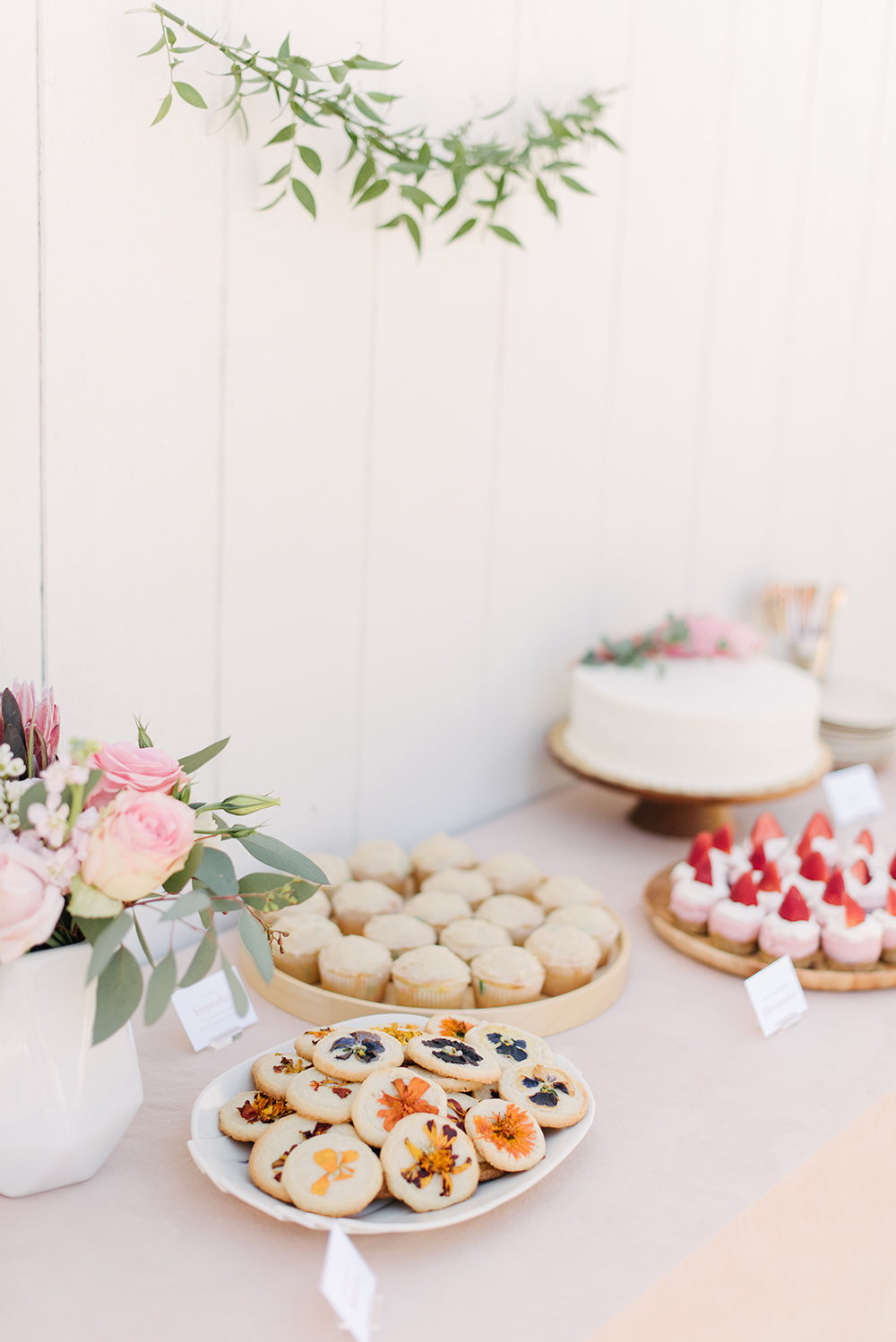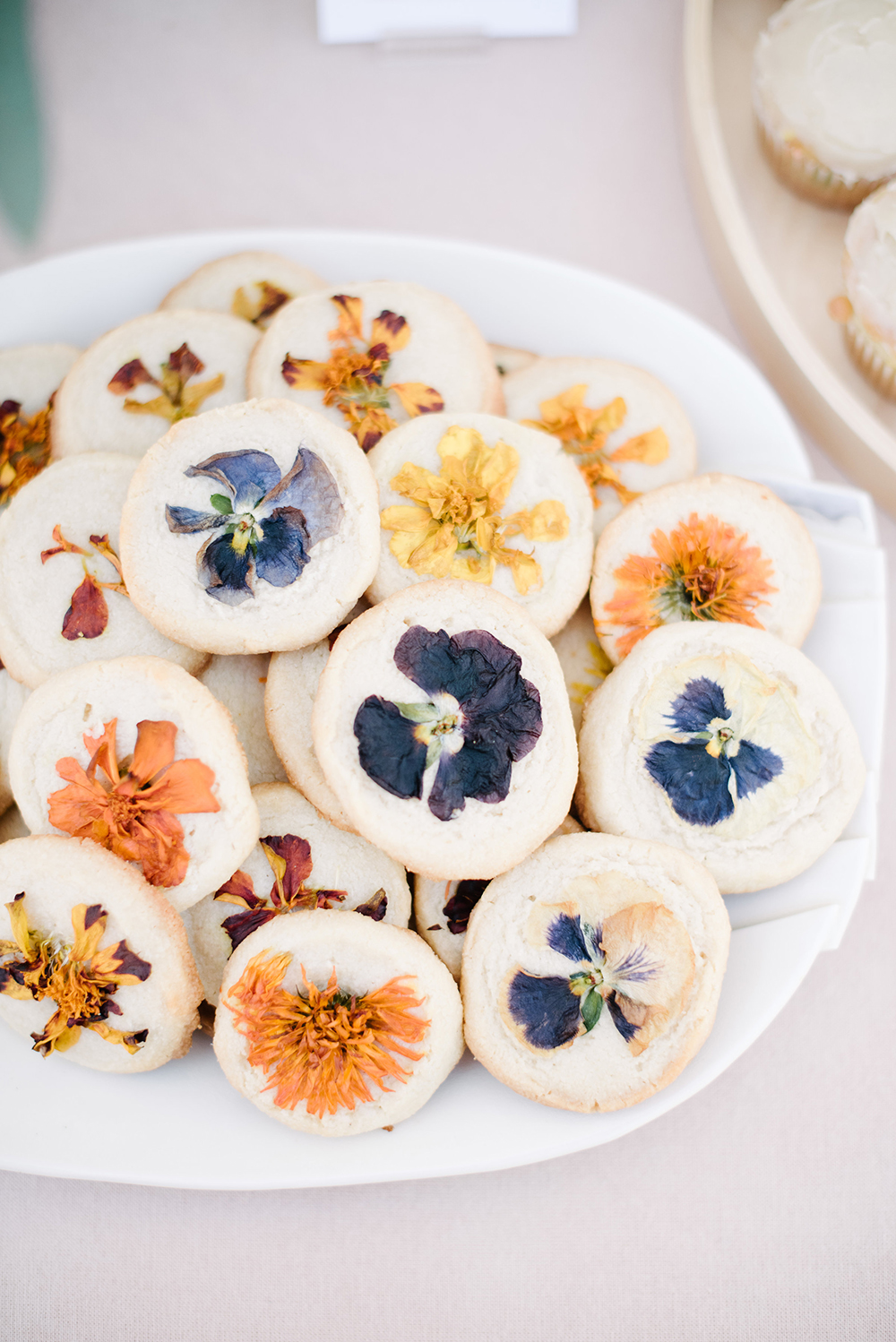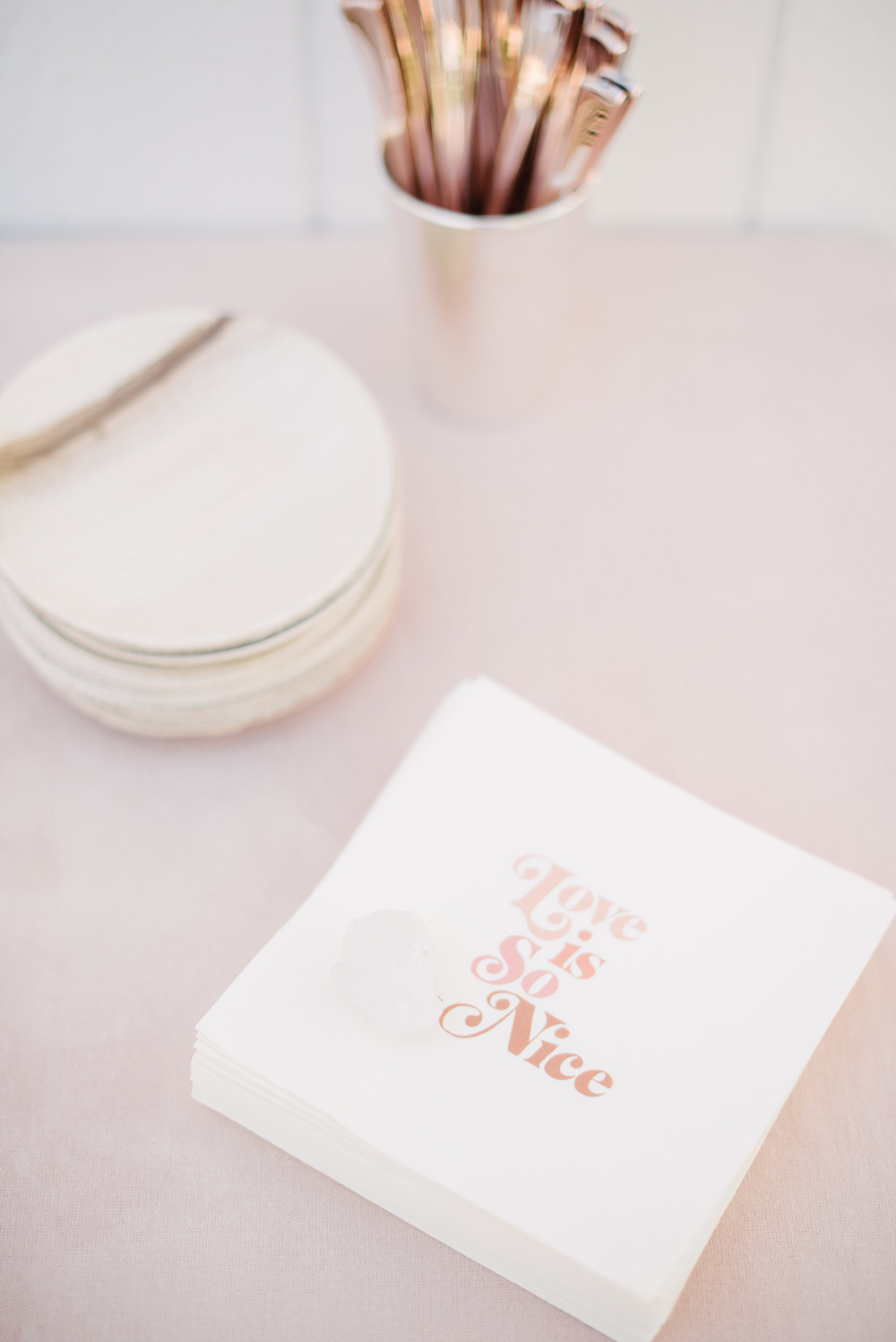 the dessert table looked so pretty! i told the other bridesmaids that even if no one eats them, i wanted as many desserts as we could do. thank god one of them baked everything but the cake (which we bought and that always makes it way easier).
how gorgeous are those floral cookies?! i've been seeing them lately on pinterest and knew we needed them for the table.
you probably noticed all three tables had the same backdrop, an hour before the shower i just tied a string to some greenery and hung them up — they came out so simple and pretty.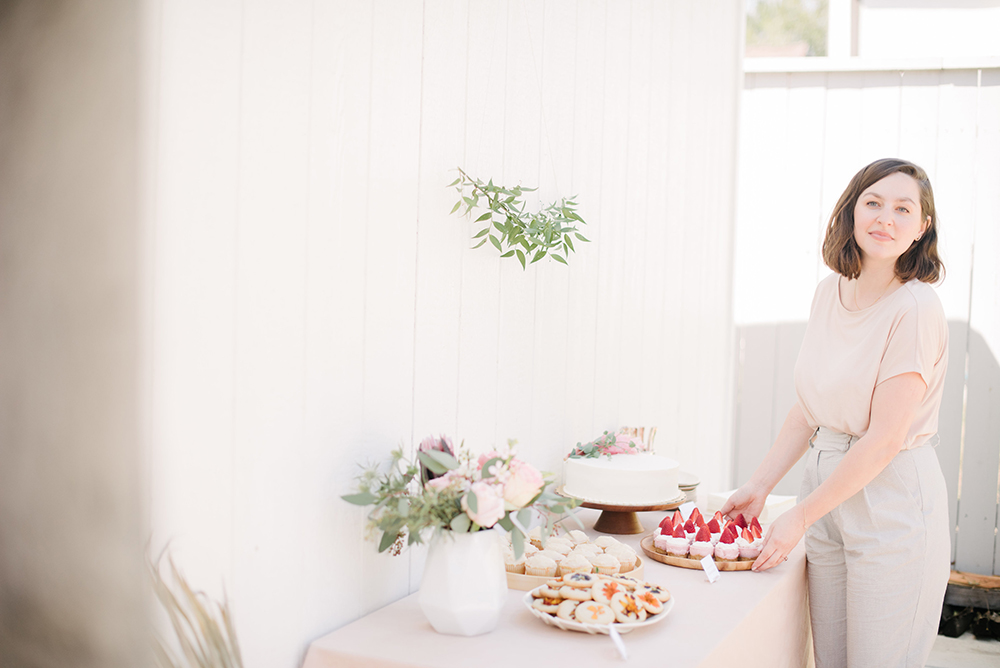 i'm obsessed with how i'm casually posing like this but i really wasn't, i swear! someone was talking to me and i was looking!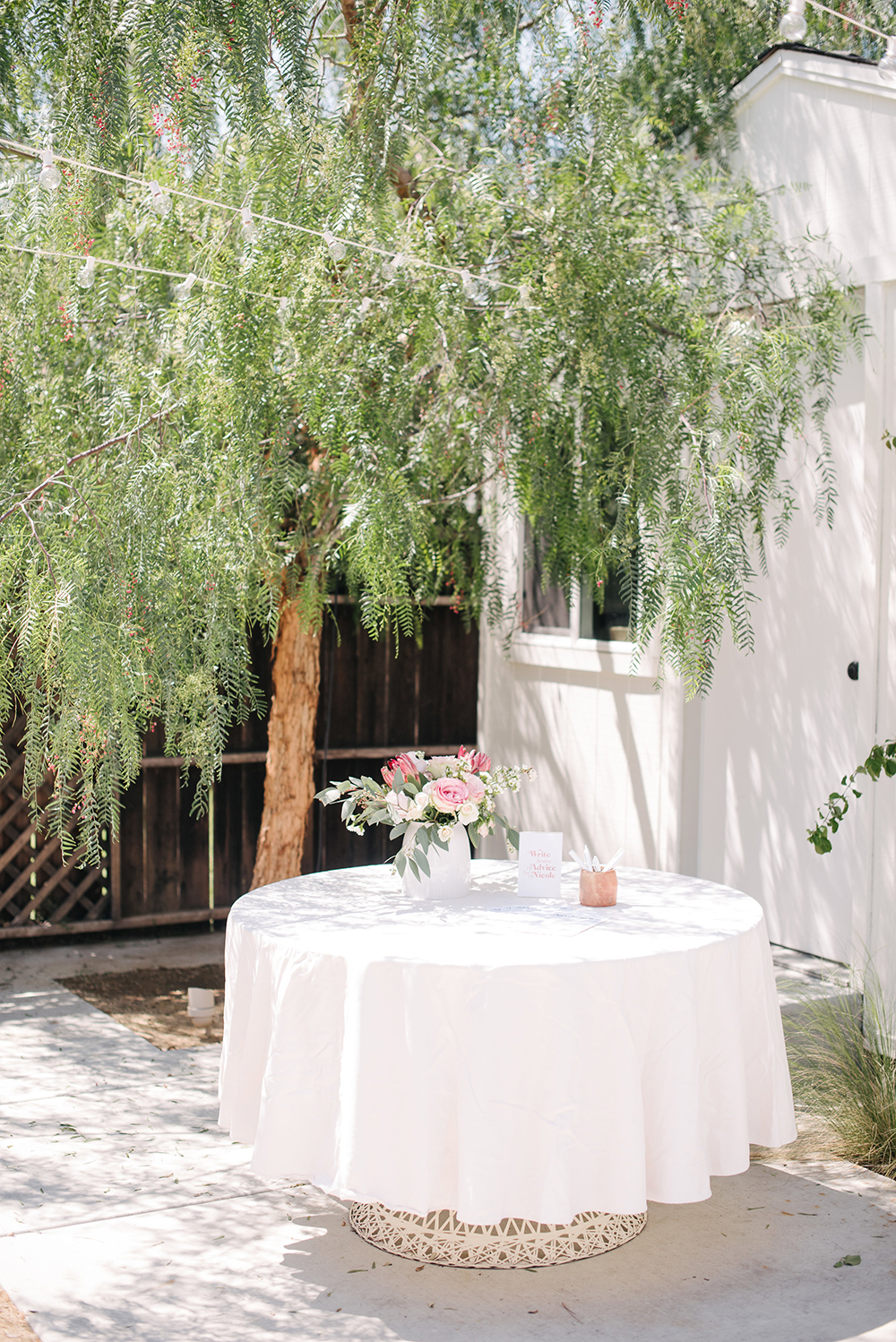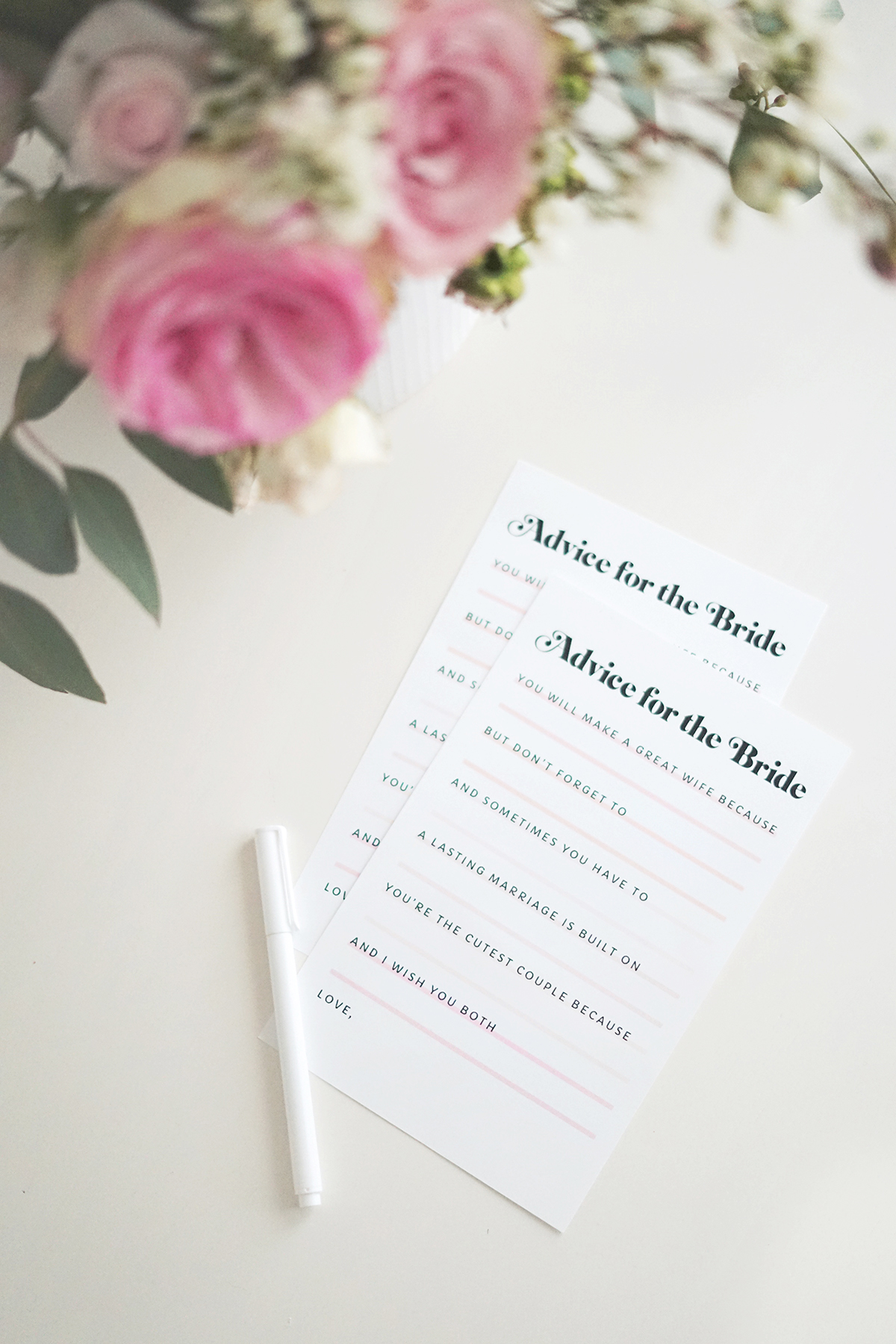 we didn't do a lot of games — we did toilet paper dresses, we all wrote down our celebrity boyfriends and nicole had to guess whose was whose, and we did a newlywed game where i recorded her fiance prior. but i wanted to add something else special, so i designed this "advice for the bride", they were so fun and she loved reading them so much. you can download them today on the kendall-jackson blog!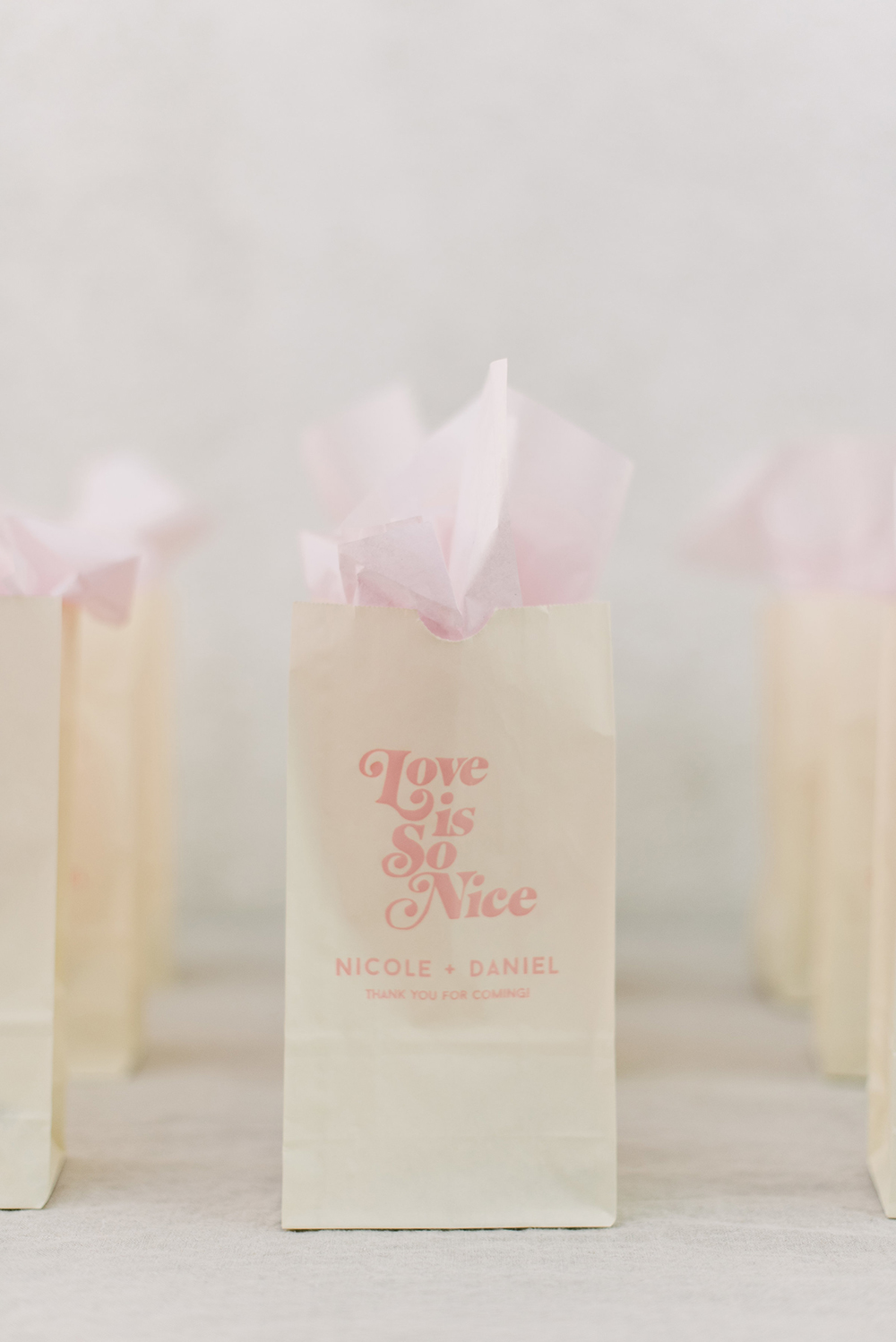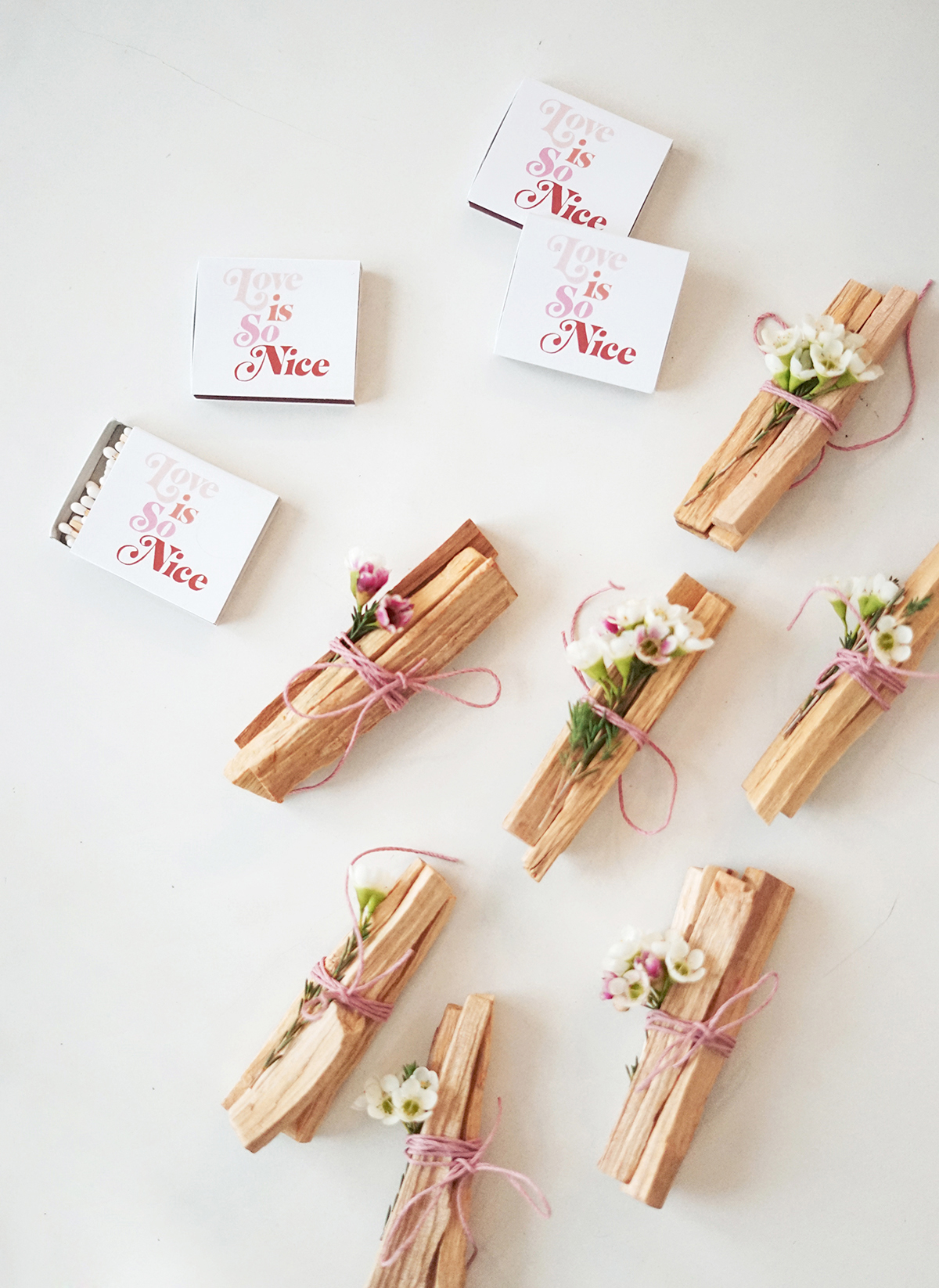 for the favors, we kept it very small and simple (and inexpensive). i got matchbooks and bags printed with the logo again, and the couples names — and tied a little bundle of palo santo sticks together with pink string and a flower.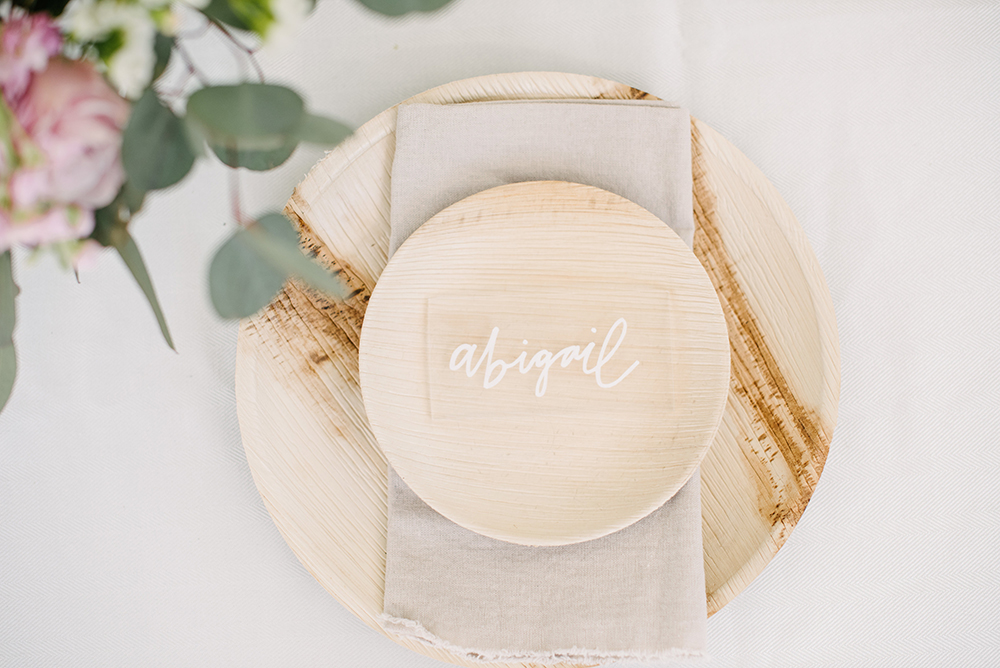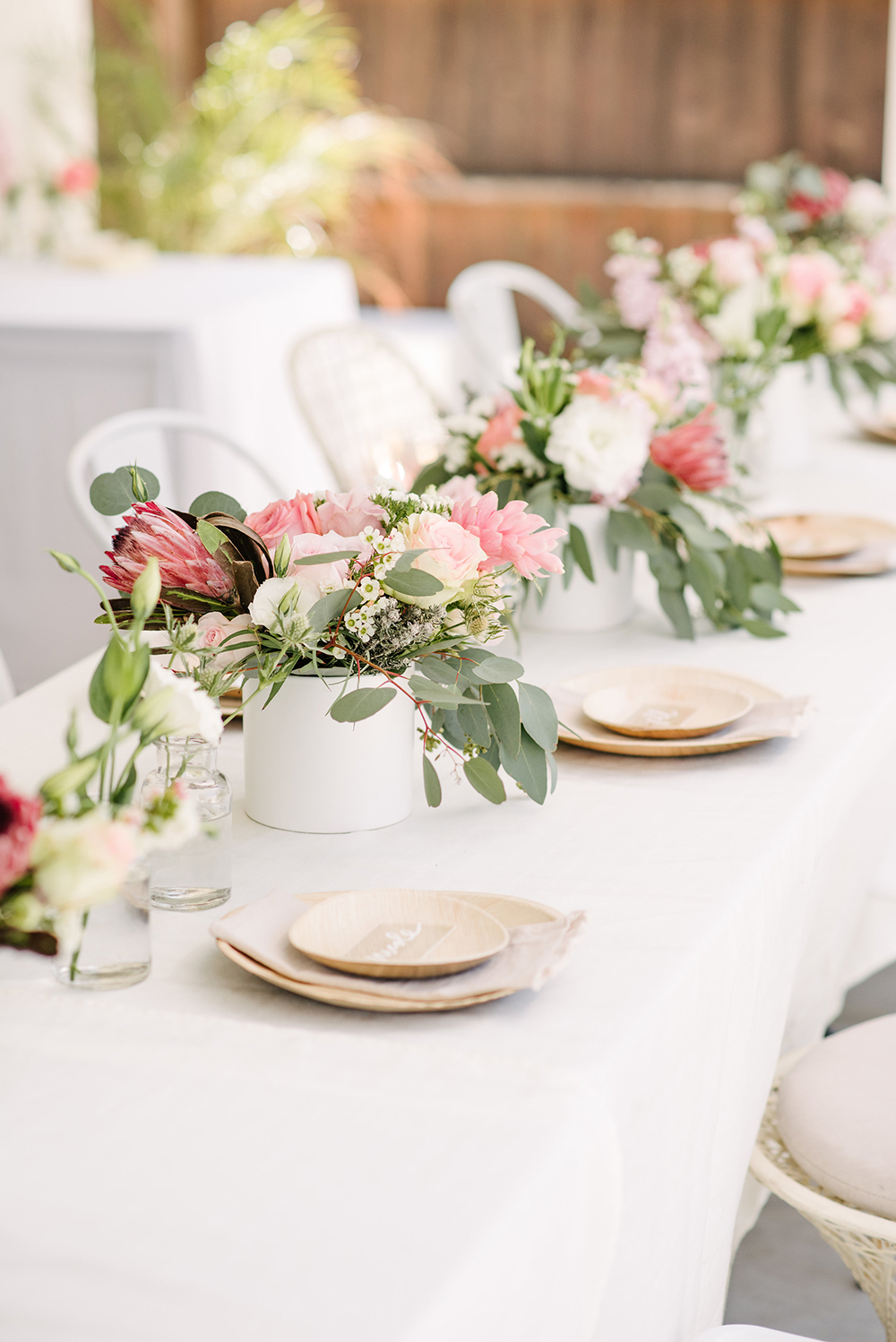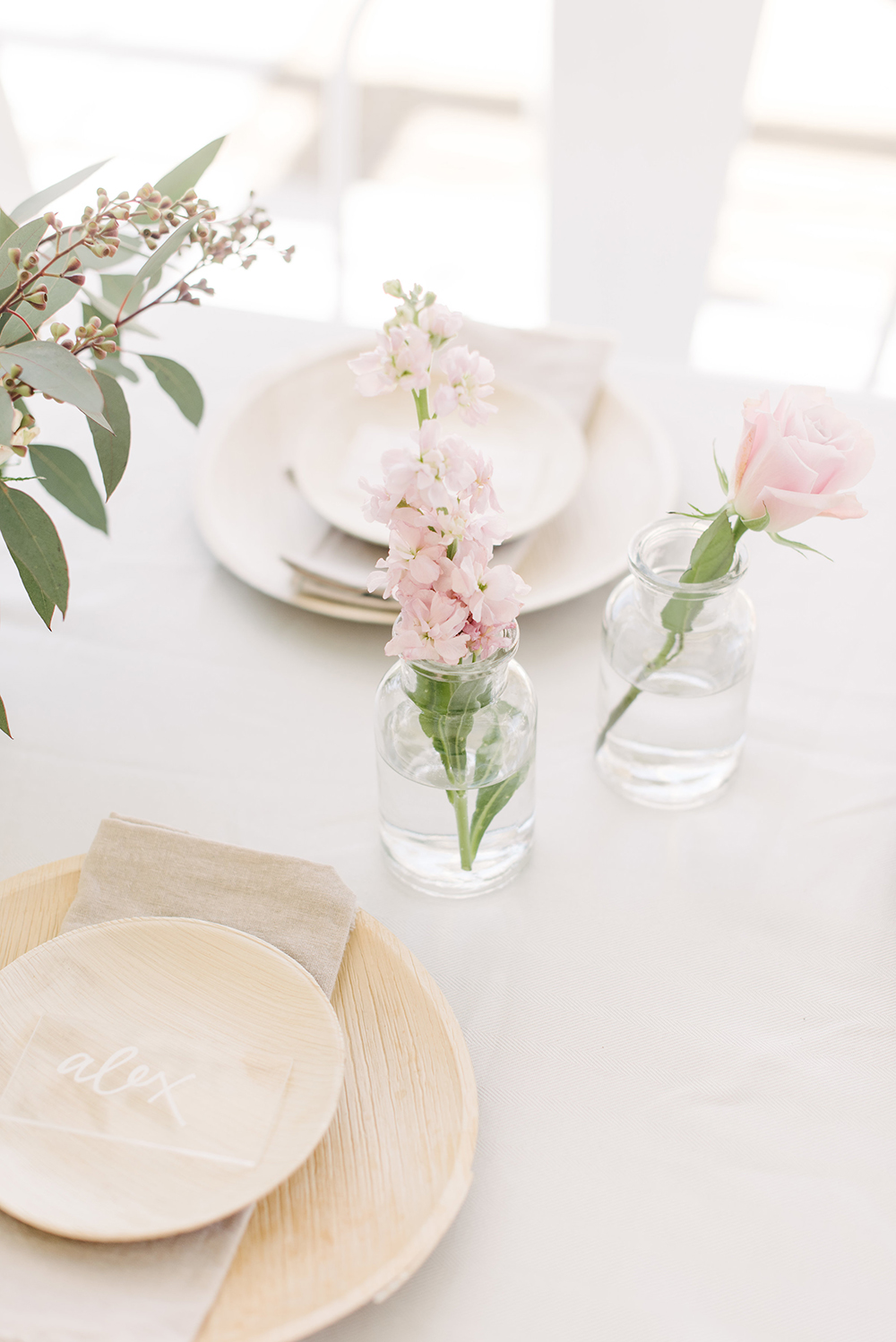 and finally, the table! there is nothing prettier than a table full of flowers. all of the florals were from bloominous, which i really wish had been around when i was getting married (we DIYed our wedding florals remember?) they have different collections you can choose from, and essentially just order specific bouquets or arrangements which they deliver to you to put together yourself. i went with the lovestone collection. they even send the vessels, which was so helpful. i did simple white vases along the table with small bud vases scattered between.
i decided to use linen napkins because i have a lifetime supply from my wedding (seriously i think we made 200), linen napkins always make any party feel more special to me. those bamboo plates always look beautiful and no one can believe they're disposable. i knew i wanted a long table but only decided the day before to make place cards, so i ran to the local plastic manufacturer and had 2×4″ pieces of acrylic cut (for less than $10!) i then just wrote everyones names with a paint pen and after messing up, discovered they're reusable if you clean with rubbing alcohol. yay!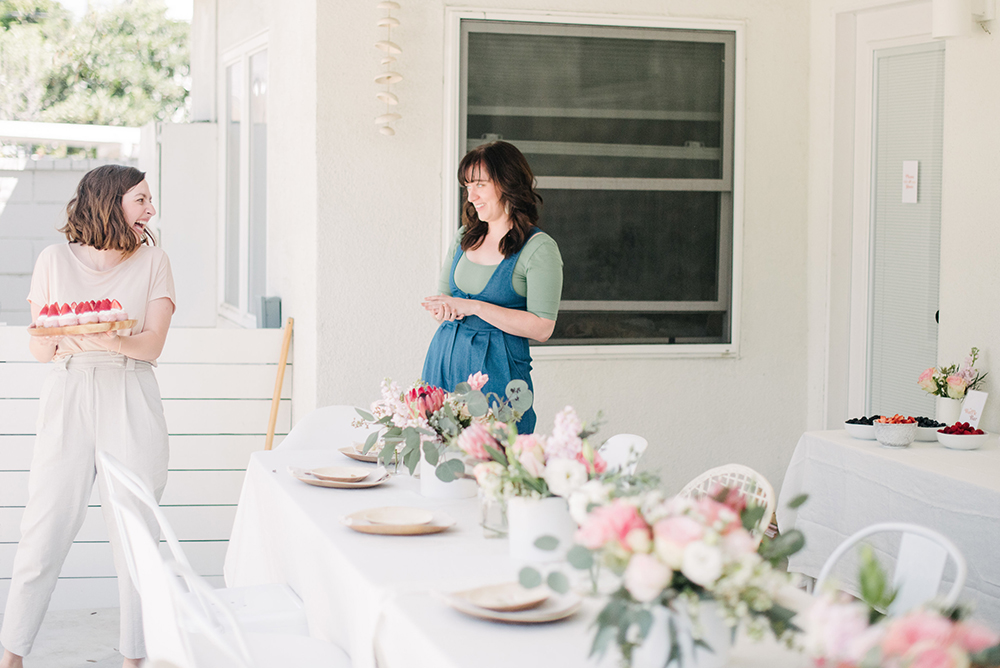 there's nicole seeing the party for the first time — she was sooooo happy.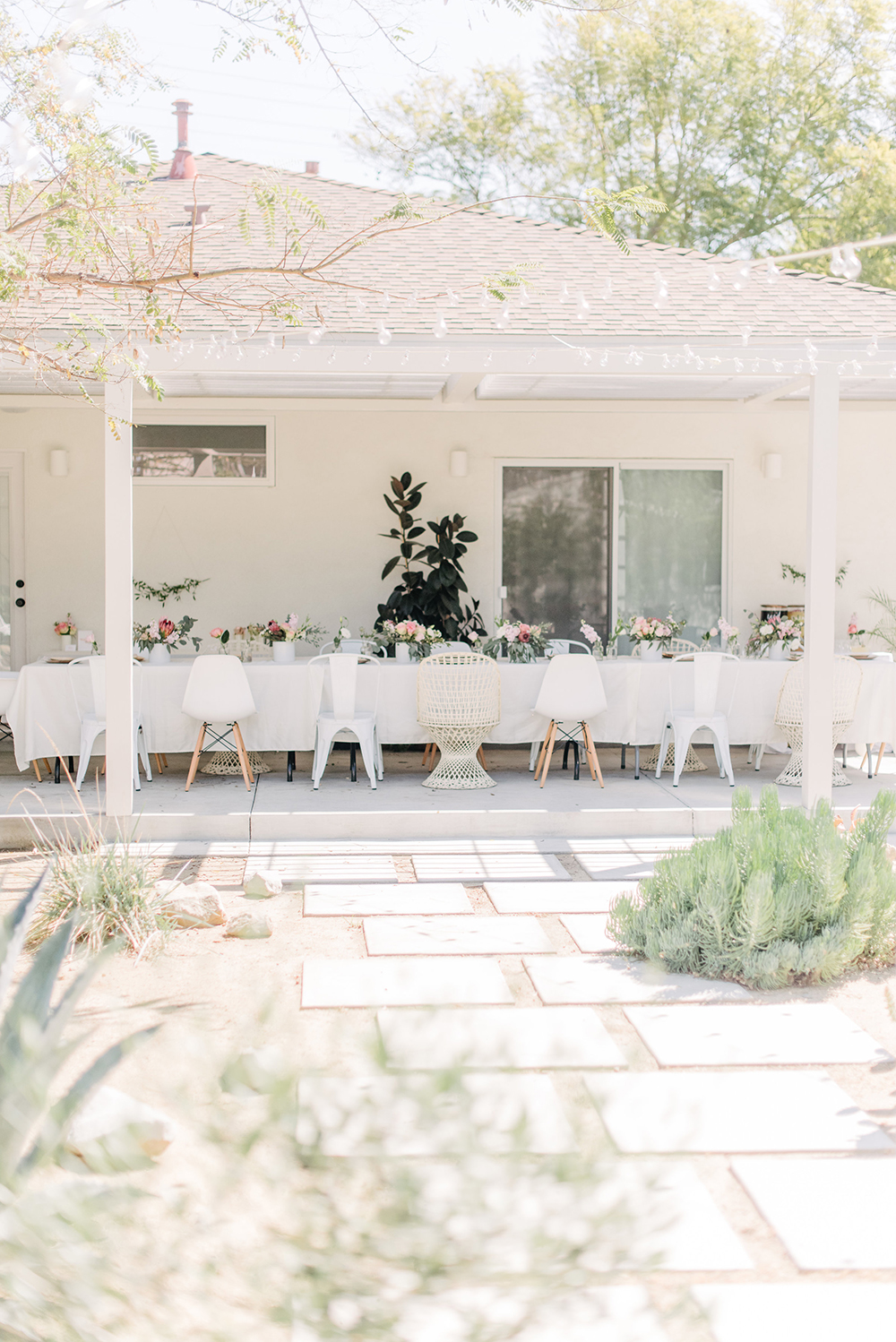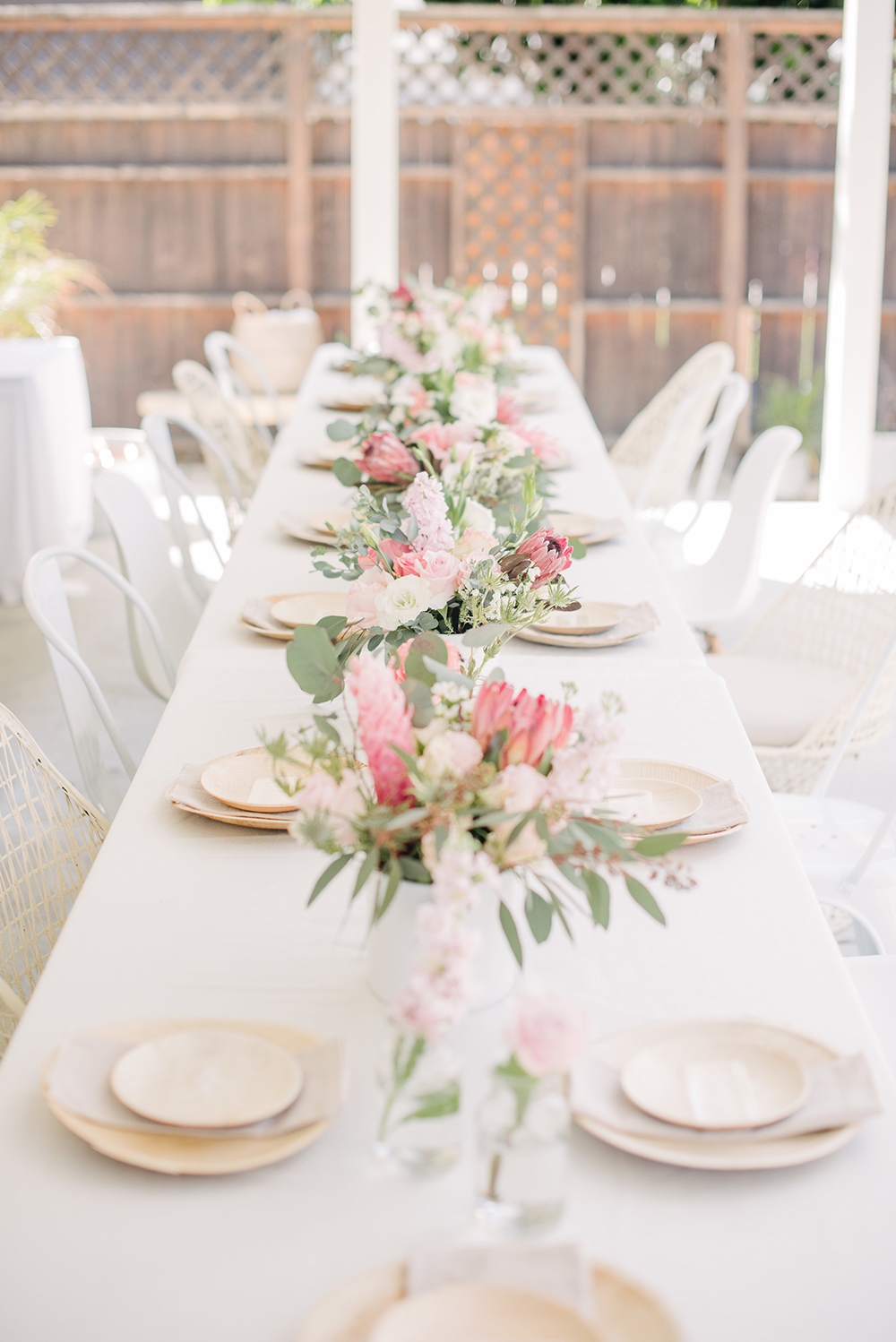 to make the long table, we just put three folding tables back to back and covered and i grabbed all of my various chairs (i actually had the exact amount we needed).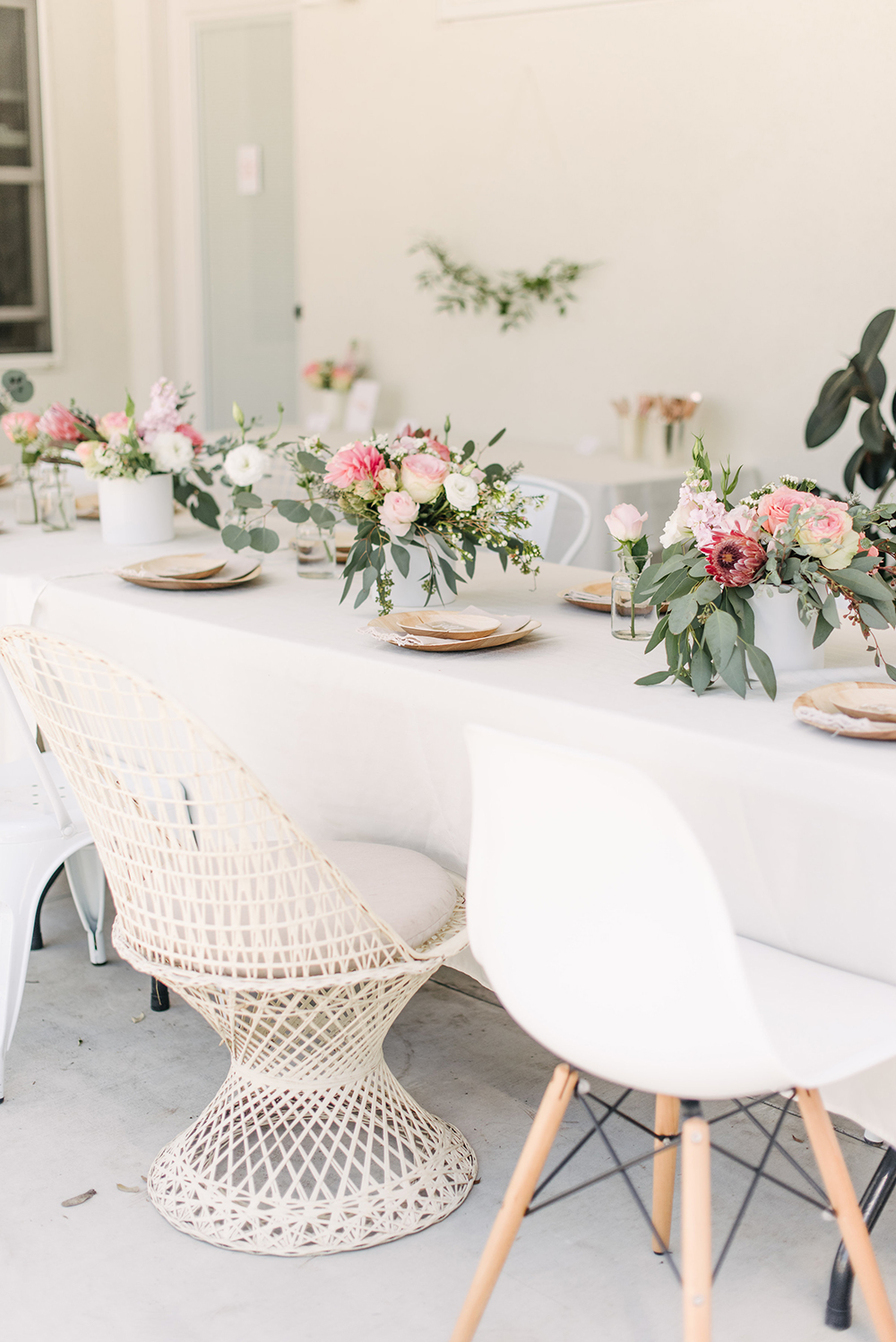 ---
this post is in partnership with kendall-jackson