diy gold dipped pear placecards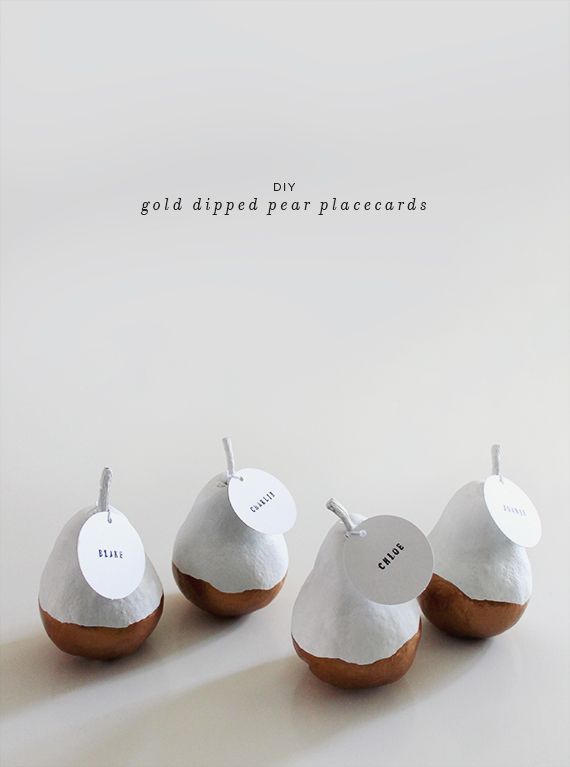 it's november now! so this month i'm going to do a lot of table setting DIYs. yay for pretty tables and stuffing!
also… i promise this is my last color blocked / paint dipped project for a while ok? promise.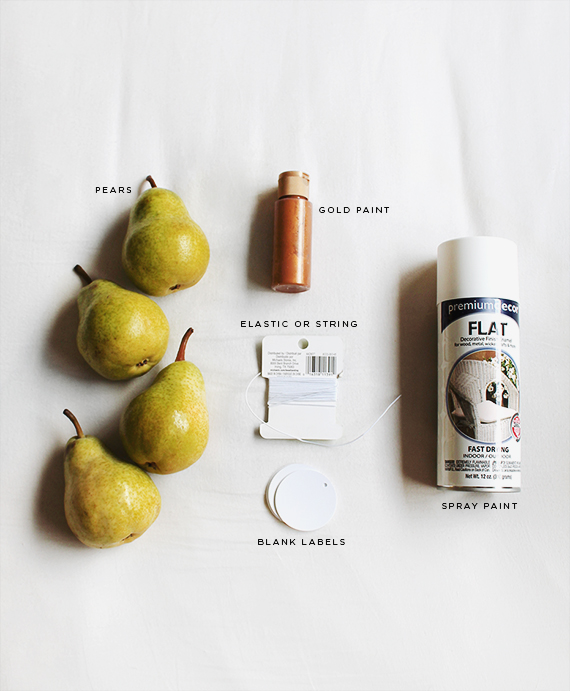 materials
pears (use fake ones if you want to reuse these next year — also, it felt kind of wrong to spray paint fruit)
white spray paint
gold acrylic paint
blank labels
elastic, string, or twine
not pictured:
a plastic tub
alphabet stamps or a pen
matte medium or fixative spray
a paint brush (if you'd like to fix spots)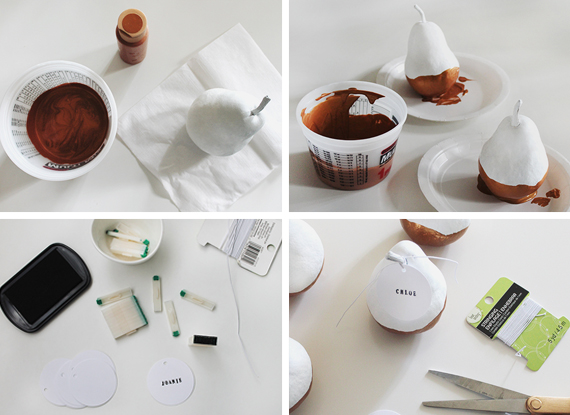 directions

step one : spray your pears with fixative to prep them for paint.
step two : spray paint the pears and let them full dry outside.
step three : pour your paint into a plastic tub and prepare a clean drying surface (i used paper plates). dip each pear in by gently holding the stem and spinning the pear while keeping the tub tipped to one side.
step four : let the pears dry and fix any weird spots with a brush if you'd like. in order to not have the pears dry onto the plates, i picked them up and moved them every 20 minutes or so.
step five : stamp or handwrite your name cards, attach to elastic and knot onto the pear stems. i've had these tiny alphabet stamps from china for months and finally got to use them.