blogzilla studio wedding themes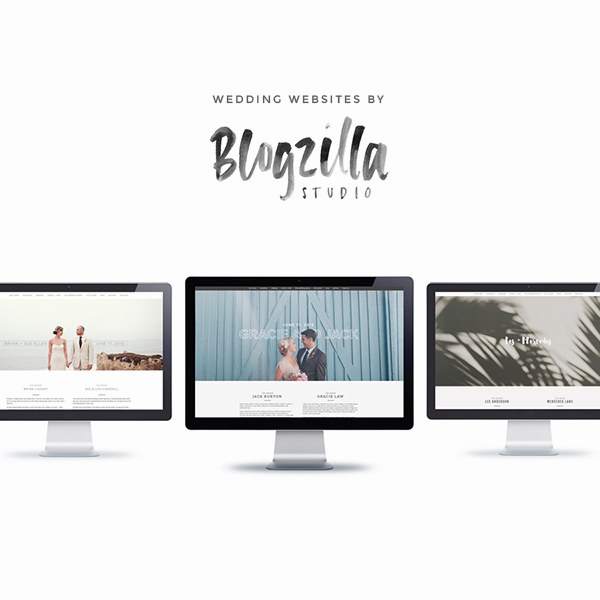 if you follow me on instagram or if you follow blogzilla studio, you already know that we launched wedding themes this week!
i am soooo excited about this — we've been working like maniacs on every little details of these themes for months now, and we're so happy we can finally get our lives back to normal.
i came up with the idea of doing wedding websites when i was getting married and needed a website. i was looking around at my options, but i just really wasn't a fan of what was out there. so we created my wedding website (which is now sadly expired because i didn't want to pay to keep it up). after that, we worked forever to get it to the point that would work for all clientele and i think we accomplished that!
our three themes are clean + modern one page designs that include custom domains, custom splash pages, online RSVP + way more.

we really love these themes, and we hope you do too! if you're engaged, come check us outtttt.