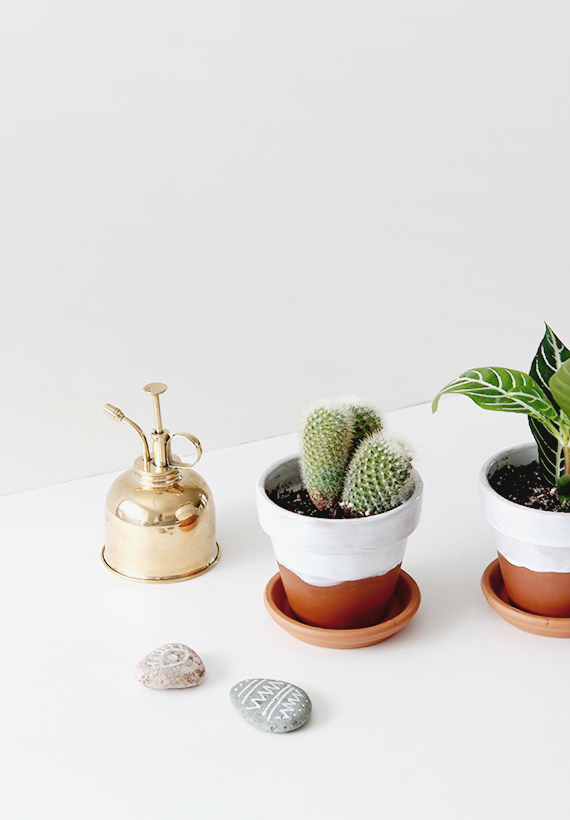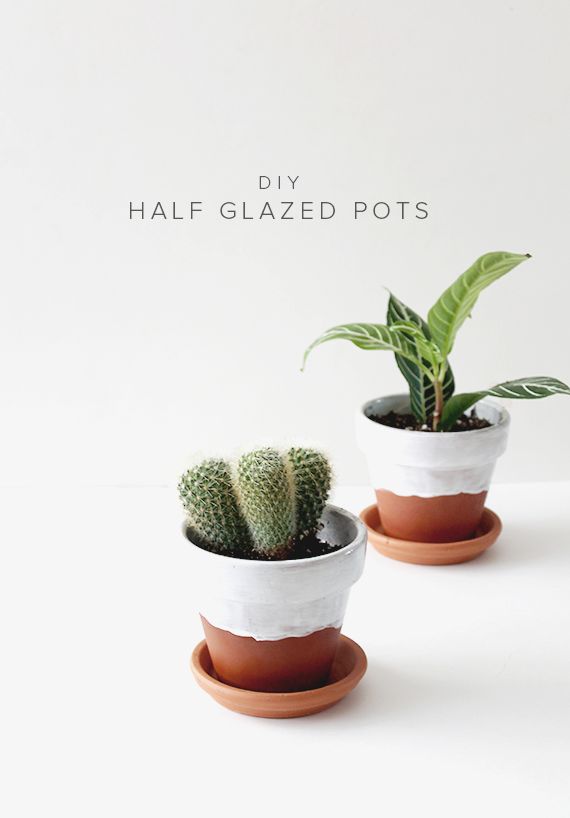 i've been so swamped trying to finish up blogzilla wedding themes that i haven't really had a chance to work on DIYs, despite having like three half done prototypes of projects that i don't like yet. but hey! we launched today!!!
i figured this was a supppper easy project that i could actually finish to post for you guys, so here it is!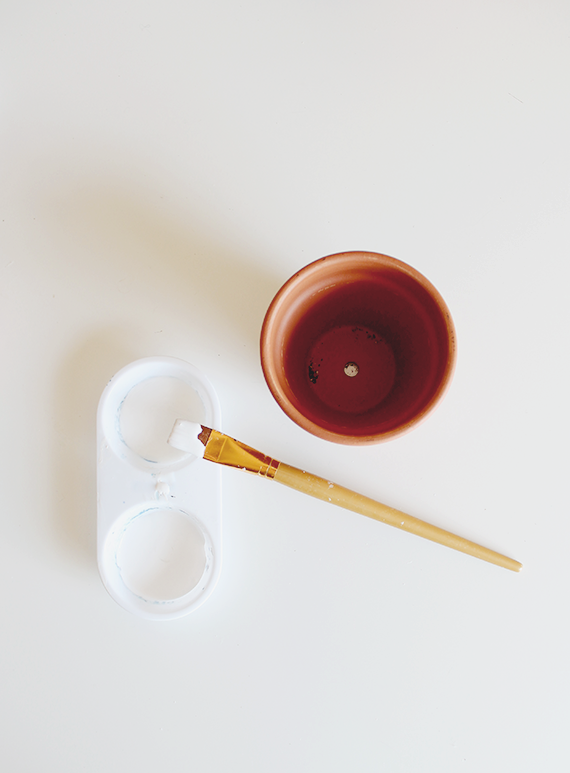 i have like a dozen terra cotta pots sitting around my apartment – so i thought it would be fun to have a little contrast. i love the look of half glazed ceramics, so i wanted to try to "faux" it.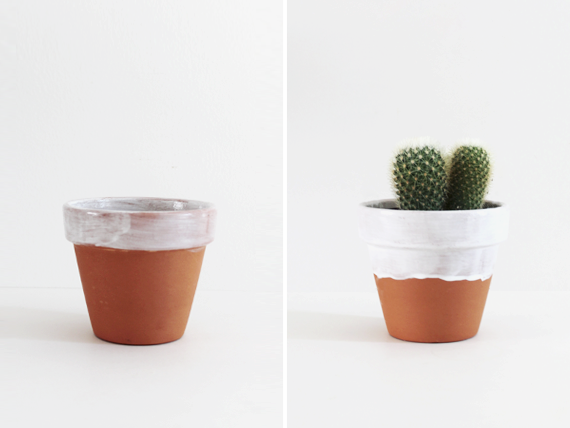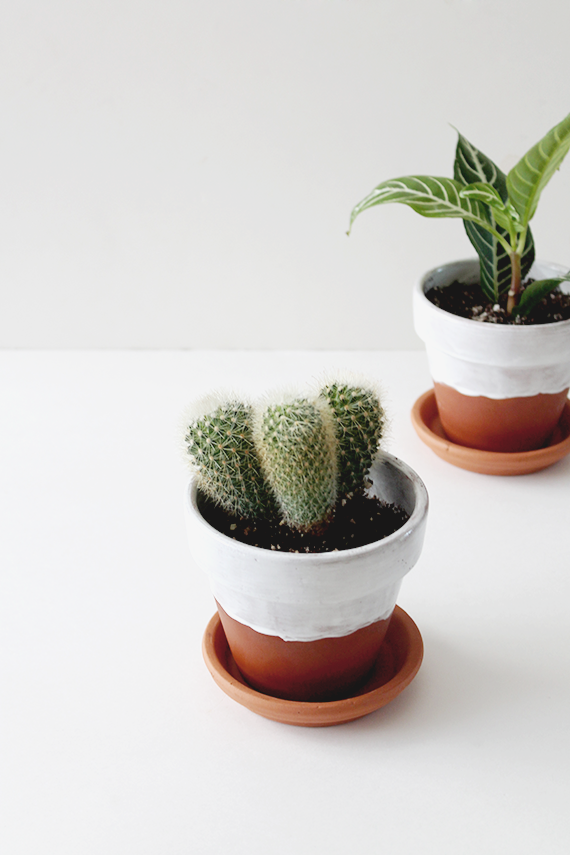 01. clean your pots off, they're much easier to paint if they're empty.
02. mix the paint and the glaze together (i tried versions of glaze post paint, and the combo had a nicer glaze-ier finish). you can add a little water to get the glaze even smoother. when painting, i started with the rim (like pictured) and then loosely went below it. i tried to paint as lightly as possible to not have too opaque of a finish.
03. let dry. YAY!
you can't really tell how glaze-y the finish looks in the photos, but it does look glaze-y. i swear. and now look how much a little white adds to the rest of my plants!