backyard campfire date night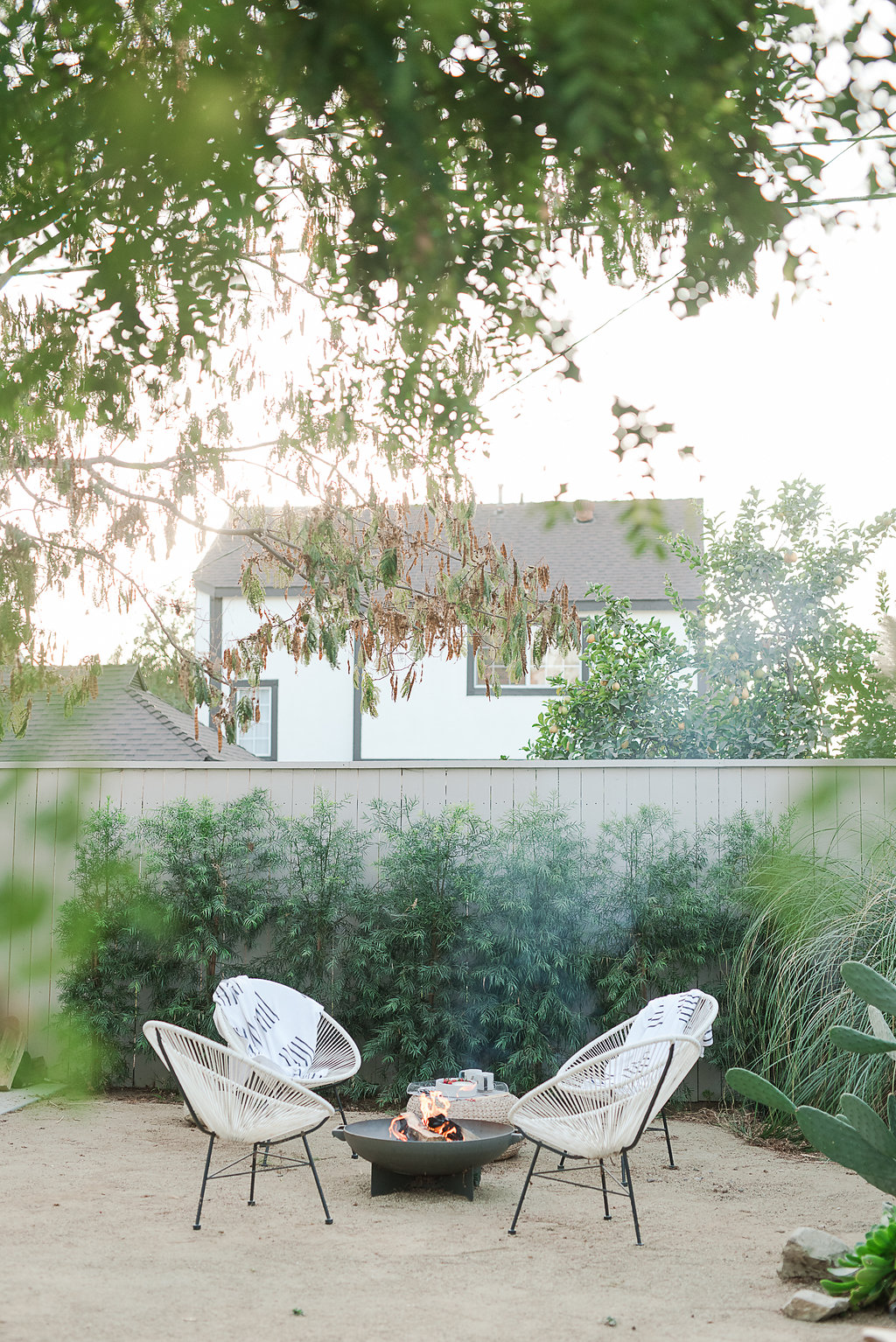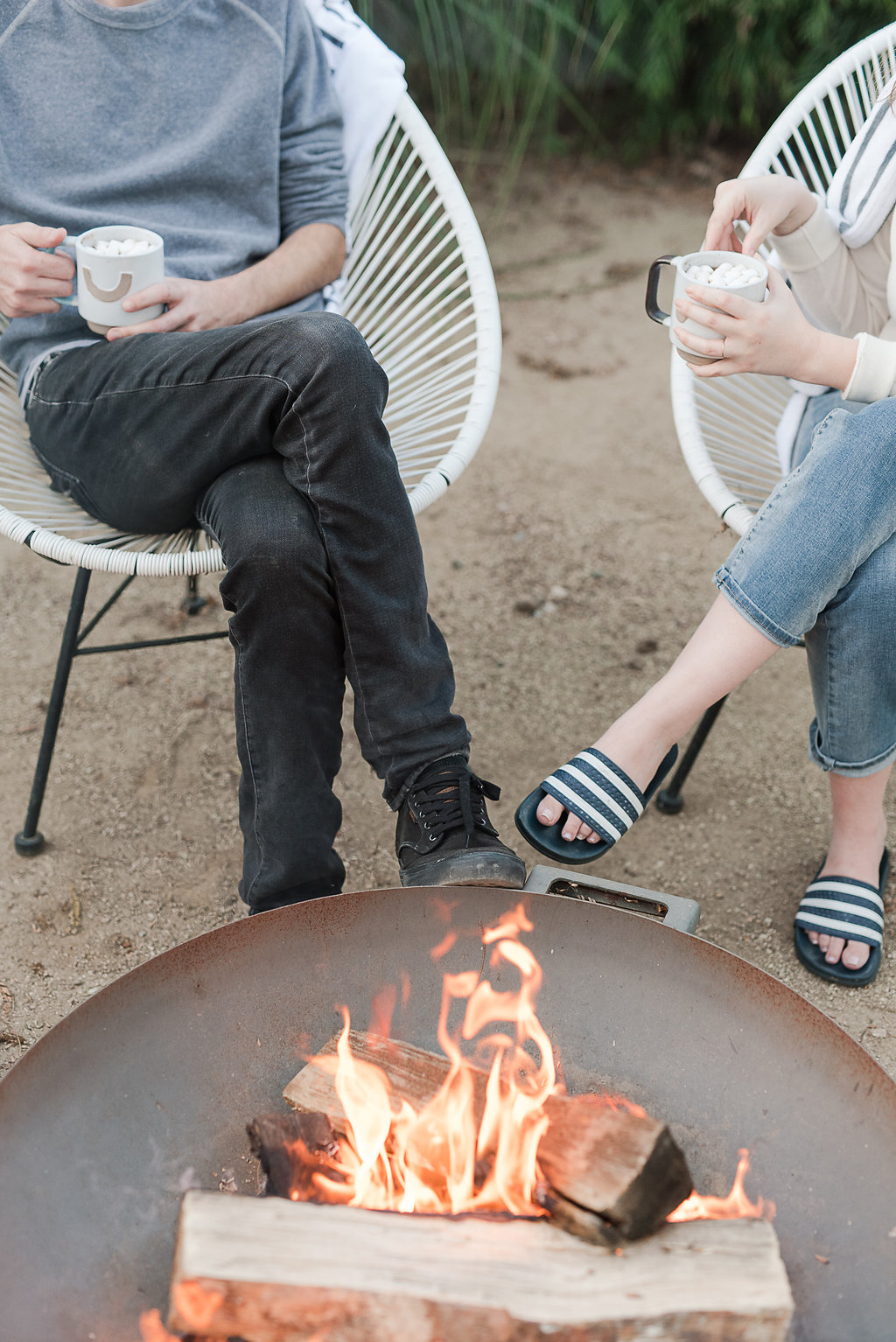 date nights are few and far between these days, so lately we've really been trying to make an effort to make the most of the time we have together, at home. i try to have dinner cooked by the time gid gets home from work, and where the first few months with arlo — we ate separately while one of us watched him, we've finally gotten to the point where we can sit down together to eat. it's so important!
when pine mountain fire logs reached out about trying their extremestart firestarter, i was super excited to actually use our firepit… for the first time ever. i thought sitting in the backyard cozied up with a fire after putting down arlo would be a perfect date night at home!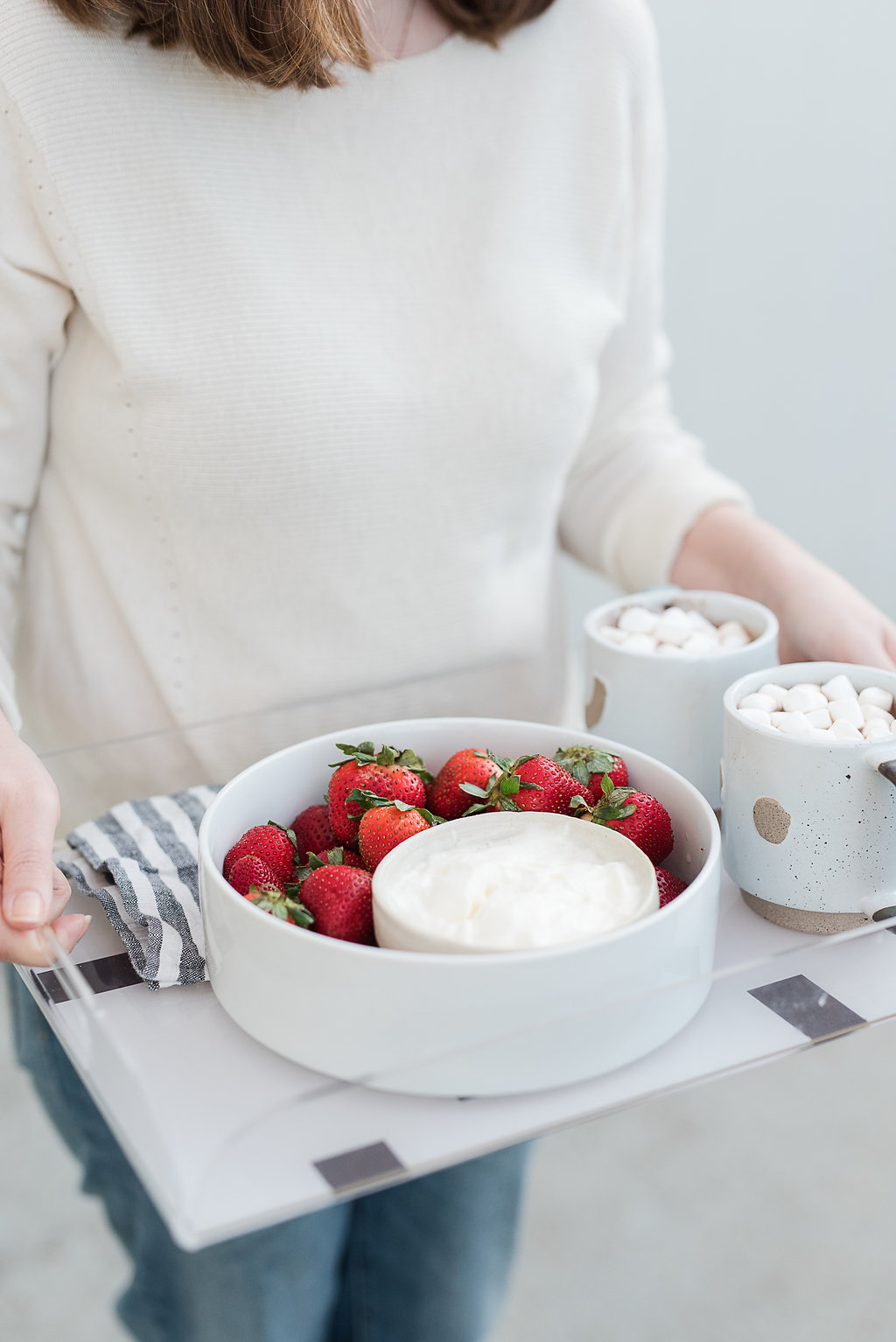 since we came out after dinner, i just put together an easy dessert of strawberries and cream, and hot chocolate with marshmallows. here's the hot chocolate recipe i love:
Ingredients
3 tablespoons cocoa powder
3 cups whole milk
6 ounces semisweet chocolate finely chopped
3 tablespoons granulated sugar
Directions
bring ¾ cup water to a simmer in a medium saucepan over medium-high heat. whisk in 3 tbsp. cocoa powder until no lumps remain, then add milk and return to a simmer. whisk in chocolate and sugar and cook, whisking frequently, until mixture is smooth and creamy and chocolate is melted, about 5 minutes. divide hot chocolate among mugs.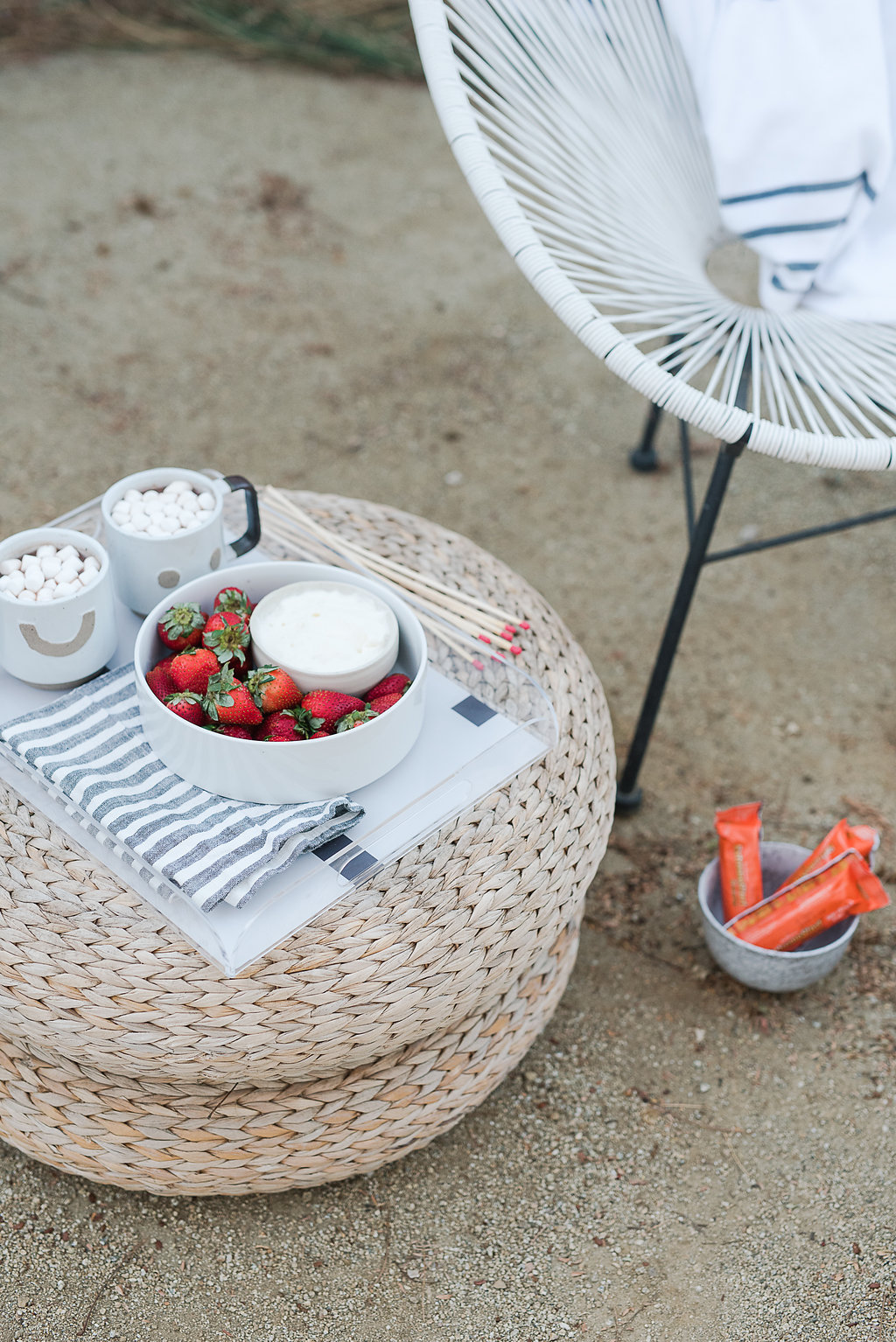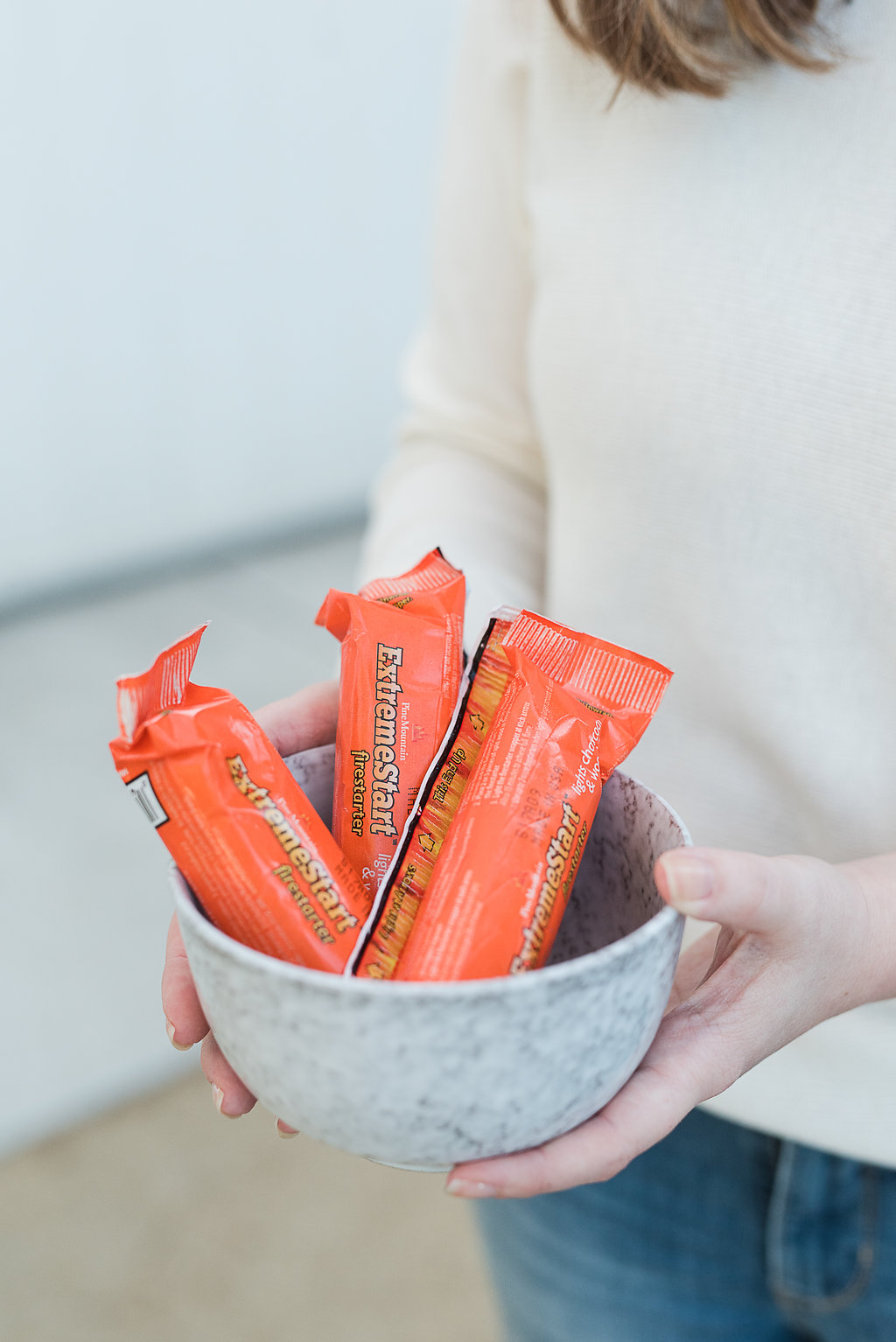 the extremestart firestarters are compact and super easy to use — we just added one to the fire and struck a match and had a healthy fire. each firestarter burns for 20+ minutes, so it's perfect if you don't want to spend your whole date babysitting the fire. you can also use them inside in your fireplace and in your grill, they're odorless and clean burning!
pine mountain also makes the java-log, it's the only firelog that is made from recycled coffee grounds! it burns up to four hours, so perfect for all you non-parents, who can stay out with your fire all night and have friends over and play loud music and drink out of paper bags, i'm totally not jealous at all.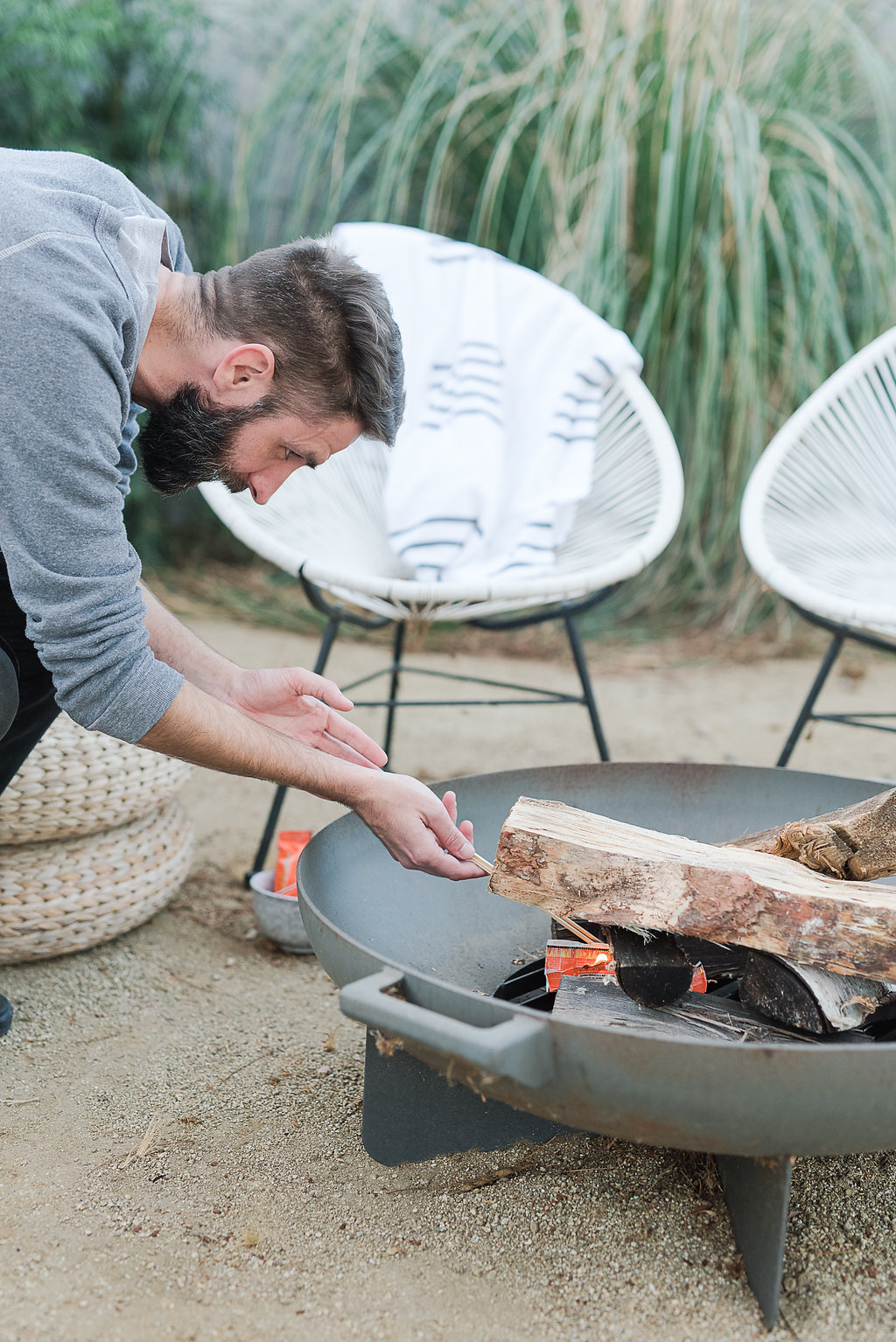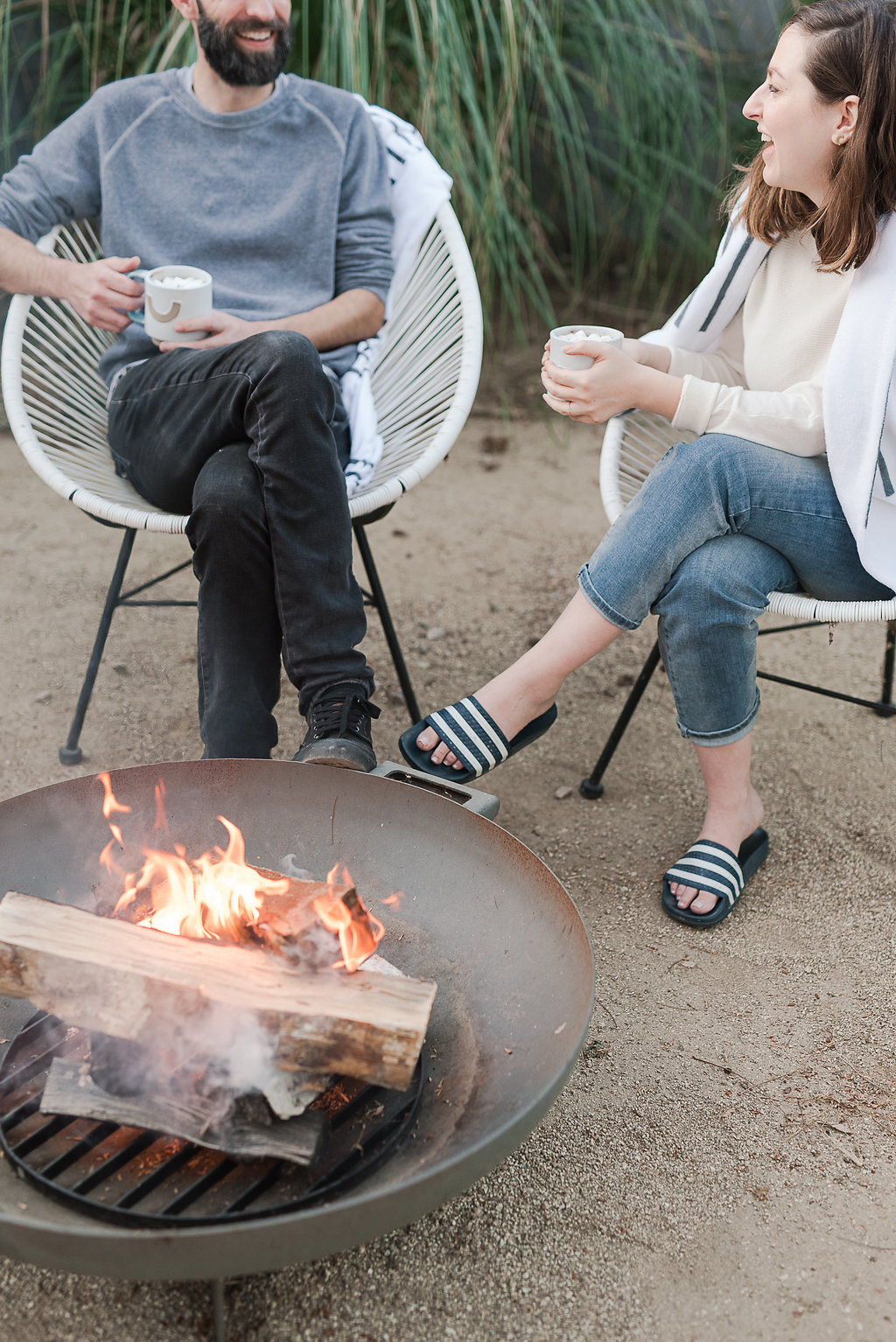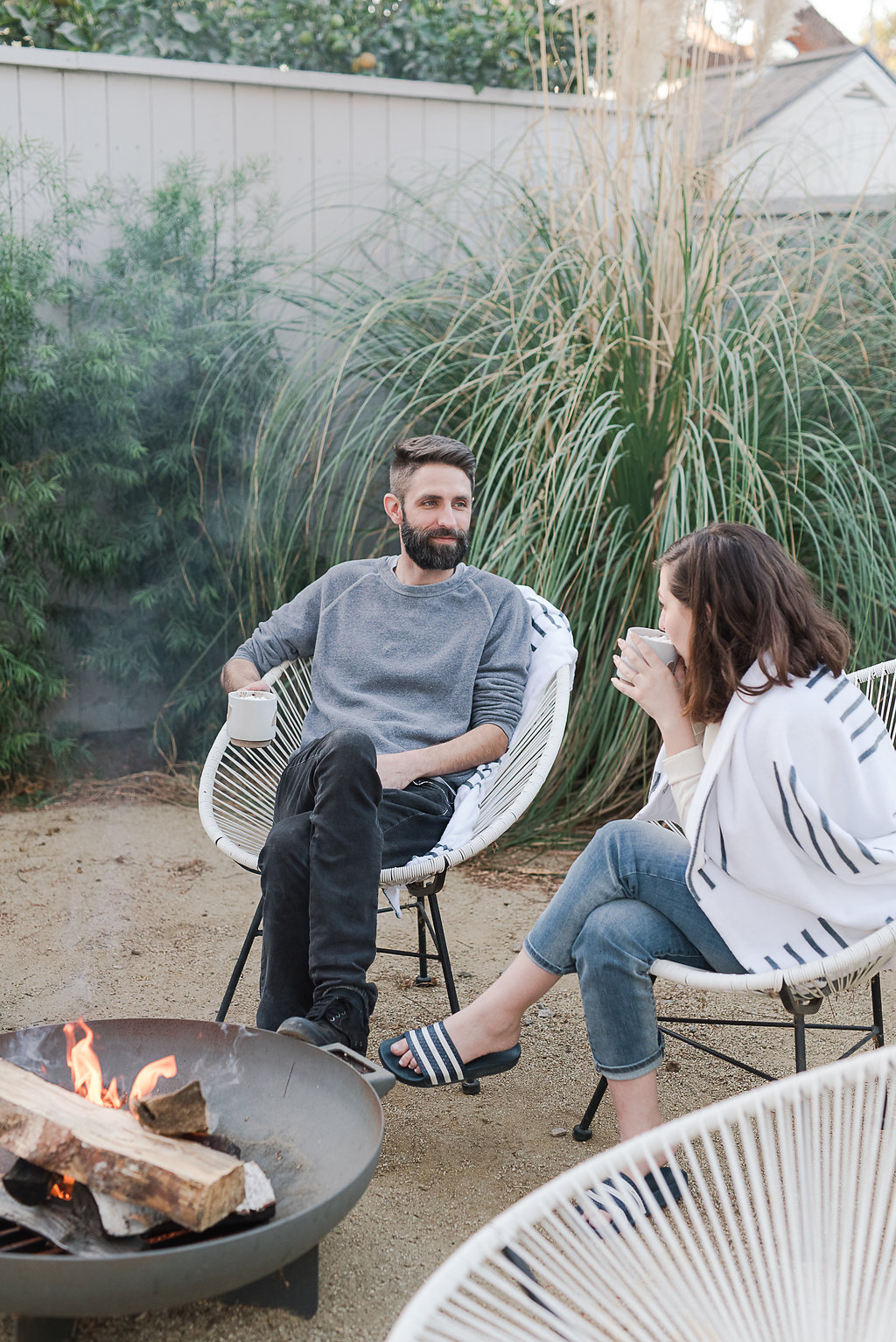 i also brought out some throw blankets for each of us to truly cozy up. but why is that boys never want to use a blanket? it's v dumb of them.
you might be wondering why we chose not to roast marshmallows? and that is because i did not feel like finding sticks lol.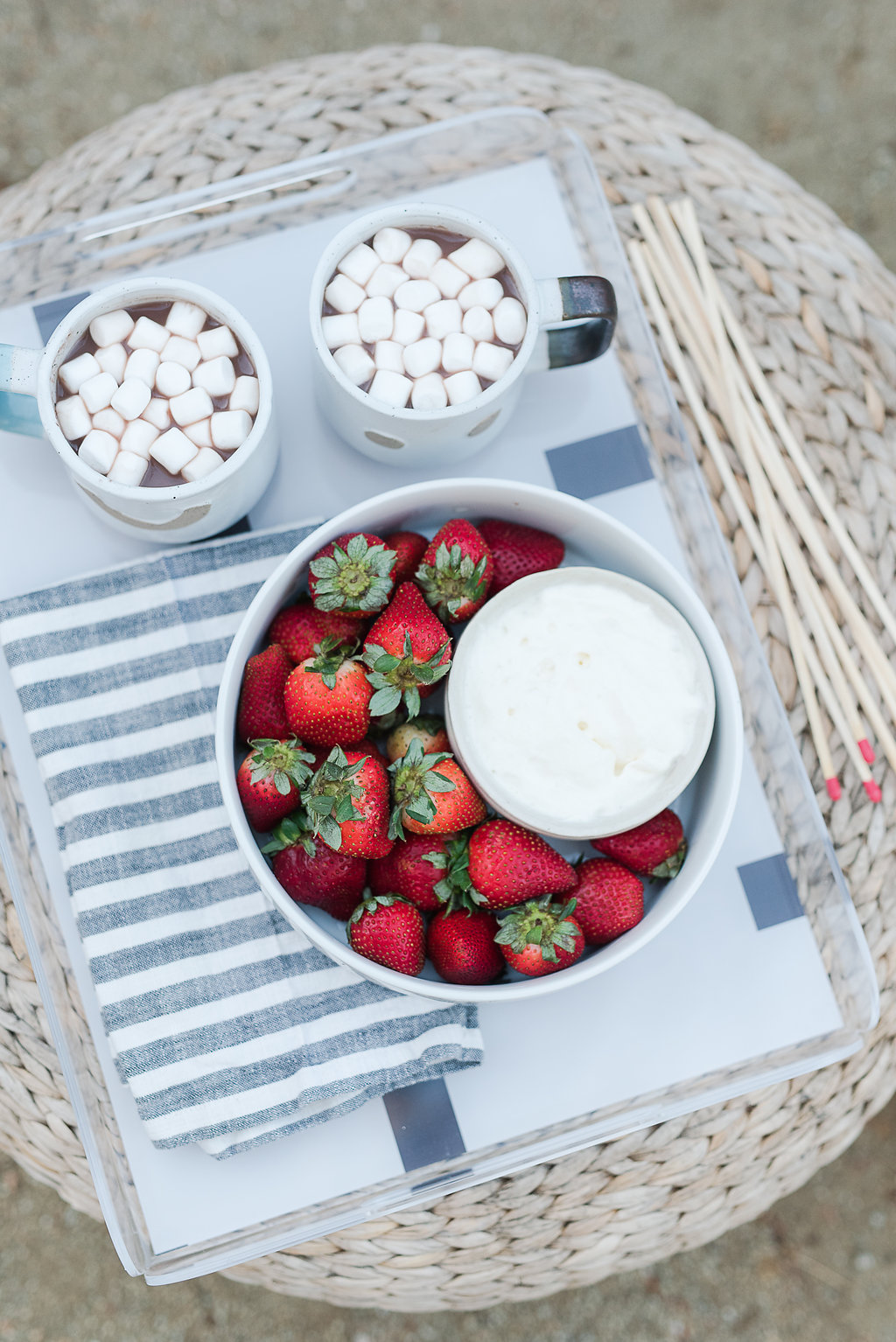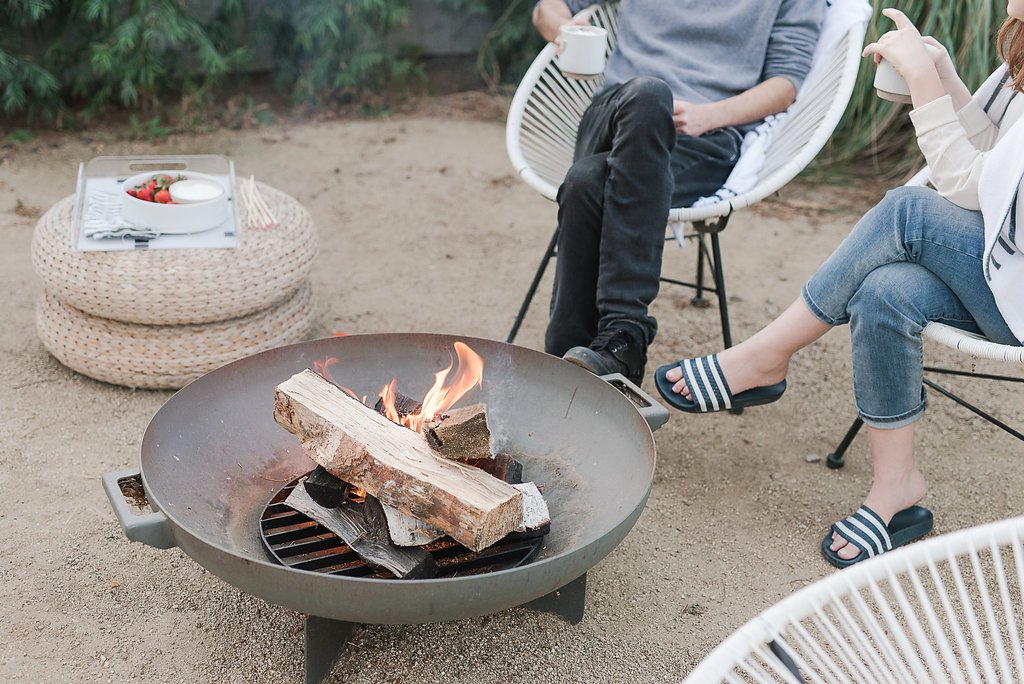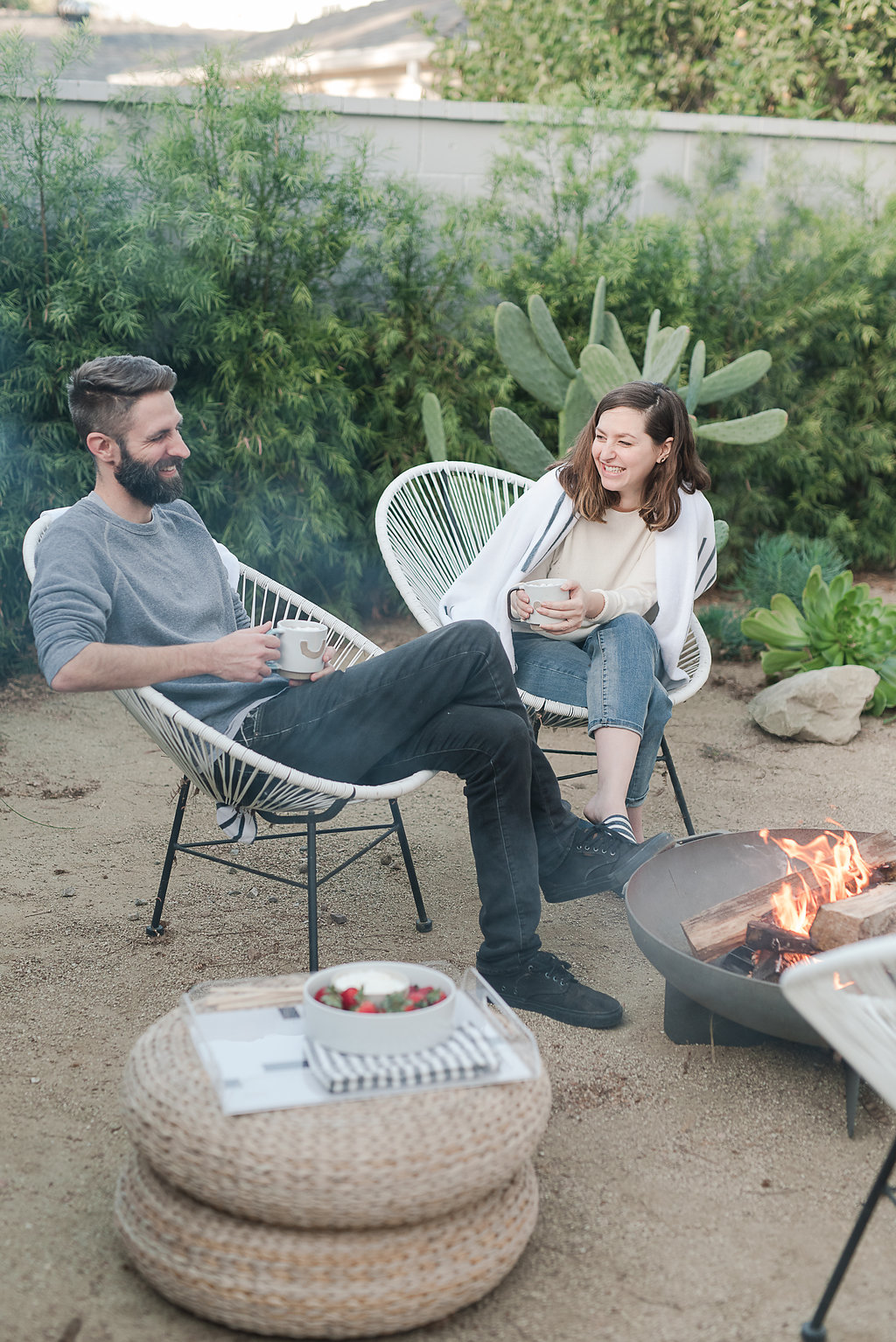 once it got dark, we projected a movie onto the studio wall. when we designed the backyard, i made sure to keep the side wall empty to use someday for projecting movies, i'm so glad i did. i borrowed my moms little projector, but they're so small and cheap these days, i really want to get one for outdoor movie nights! and now that we've finally christened the fire pit, we can do that too.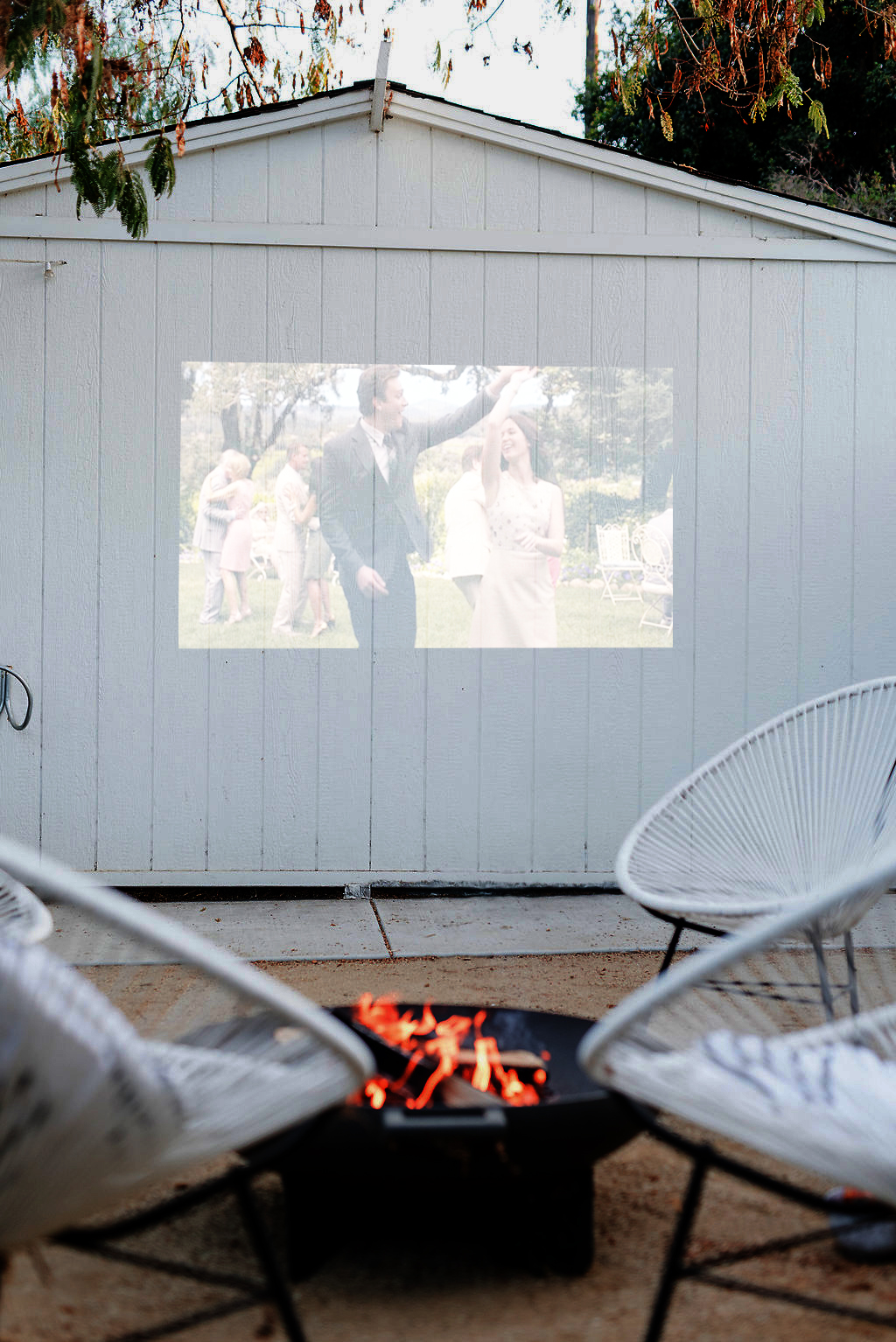 if it's too cold where you live to do a fire pit date at the moment, then consider pulling a samantha and smith and cozy up next to your fireplace instead with matching robes. (like i said, the extremestart fire starter works indoors for fireplaces and chimneas as well.) and now i wish we had matching robes and a fireplace because that also sounds amazing.
this post was in partnership with pine mountain fire logs.
all opinions are 100% my own.