our playroom — the *new* plan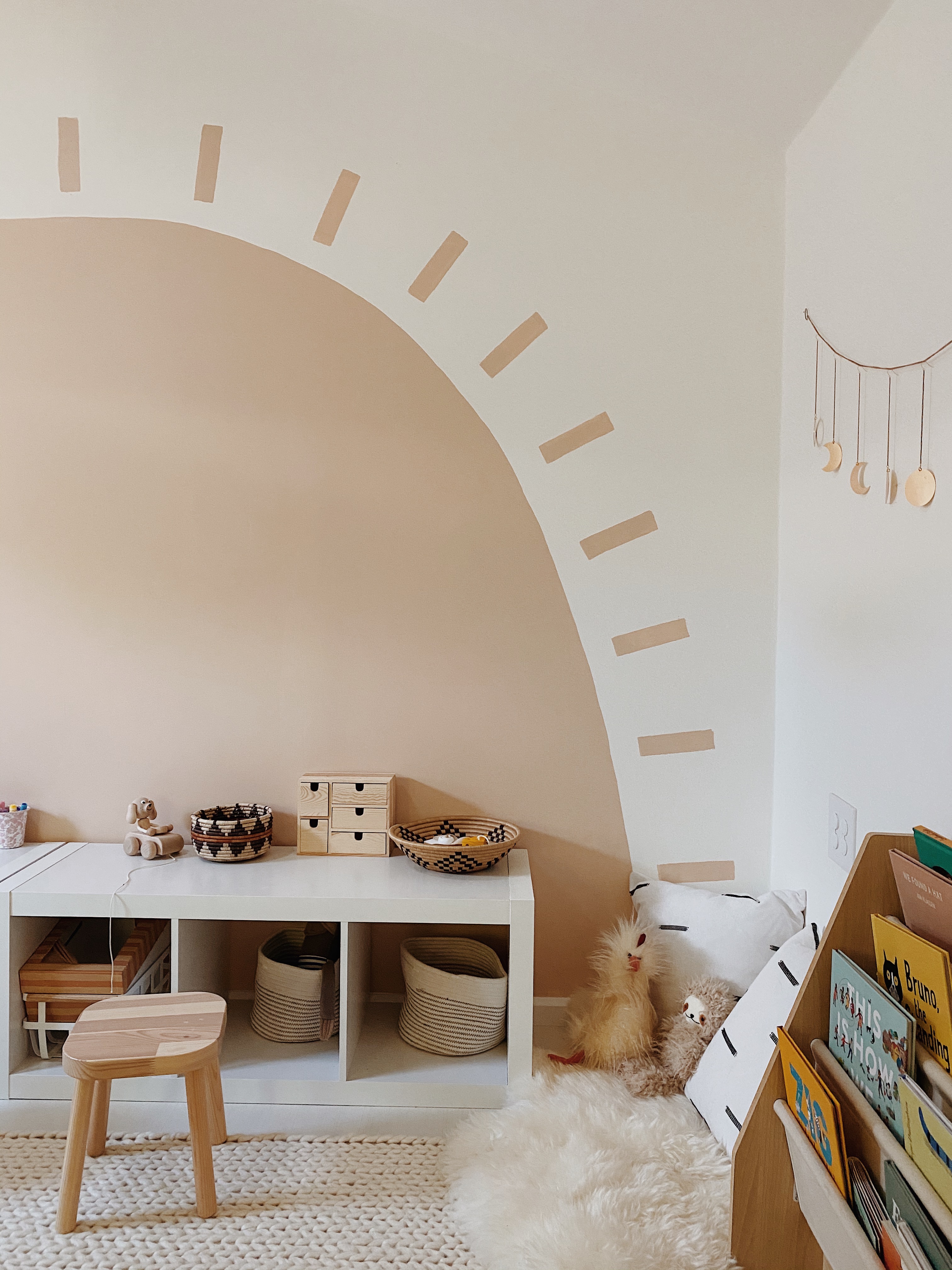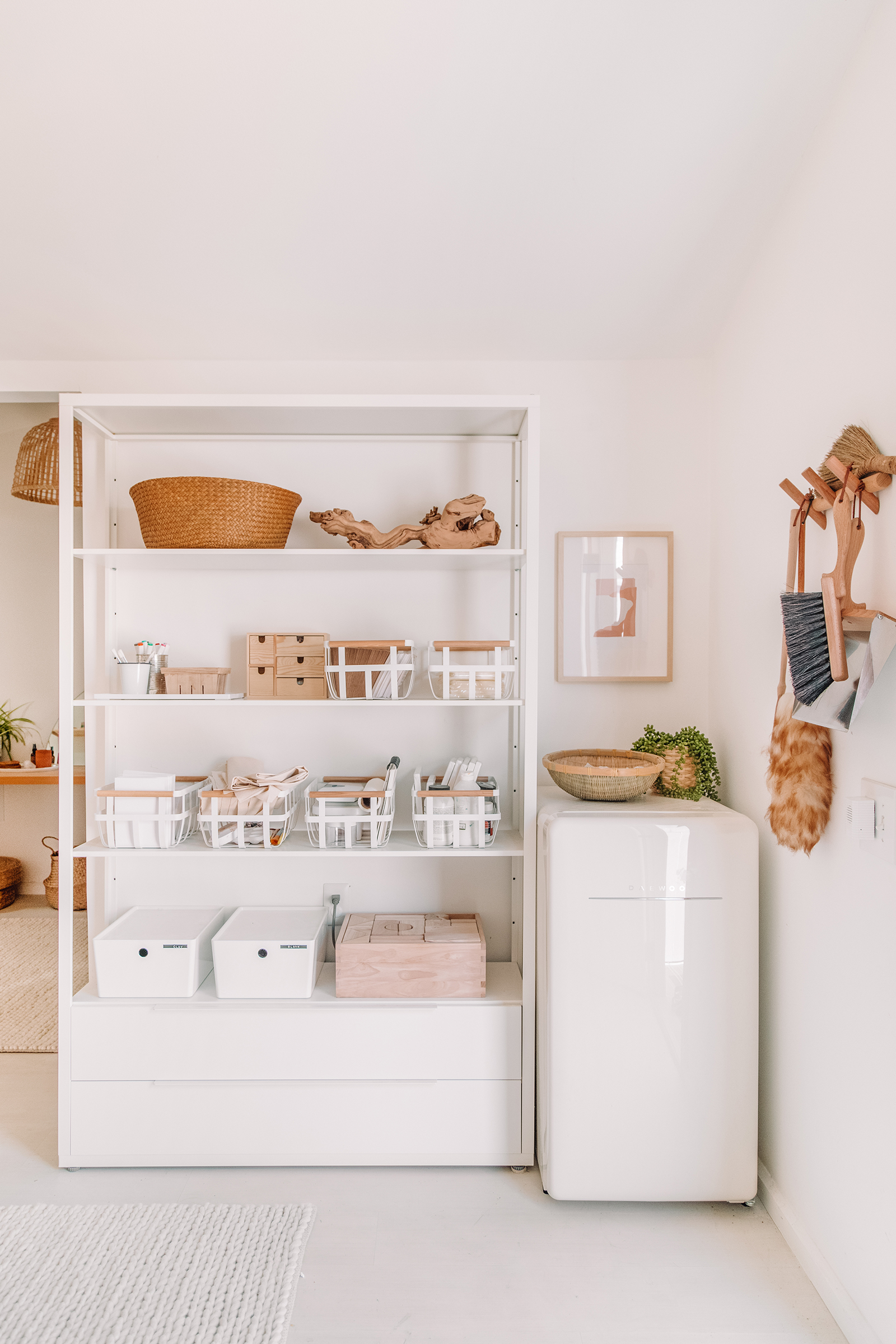 our playroom has been a crazy mess of toys, my second giant dollhouse i haven't started working on, and so many craft supplies– and since gid got a remote job last year, we barely use the other side because he works out there.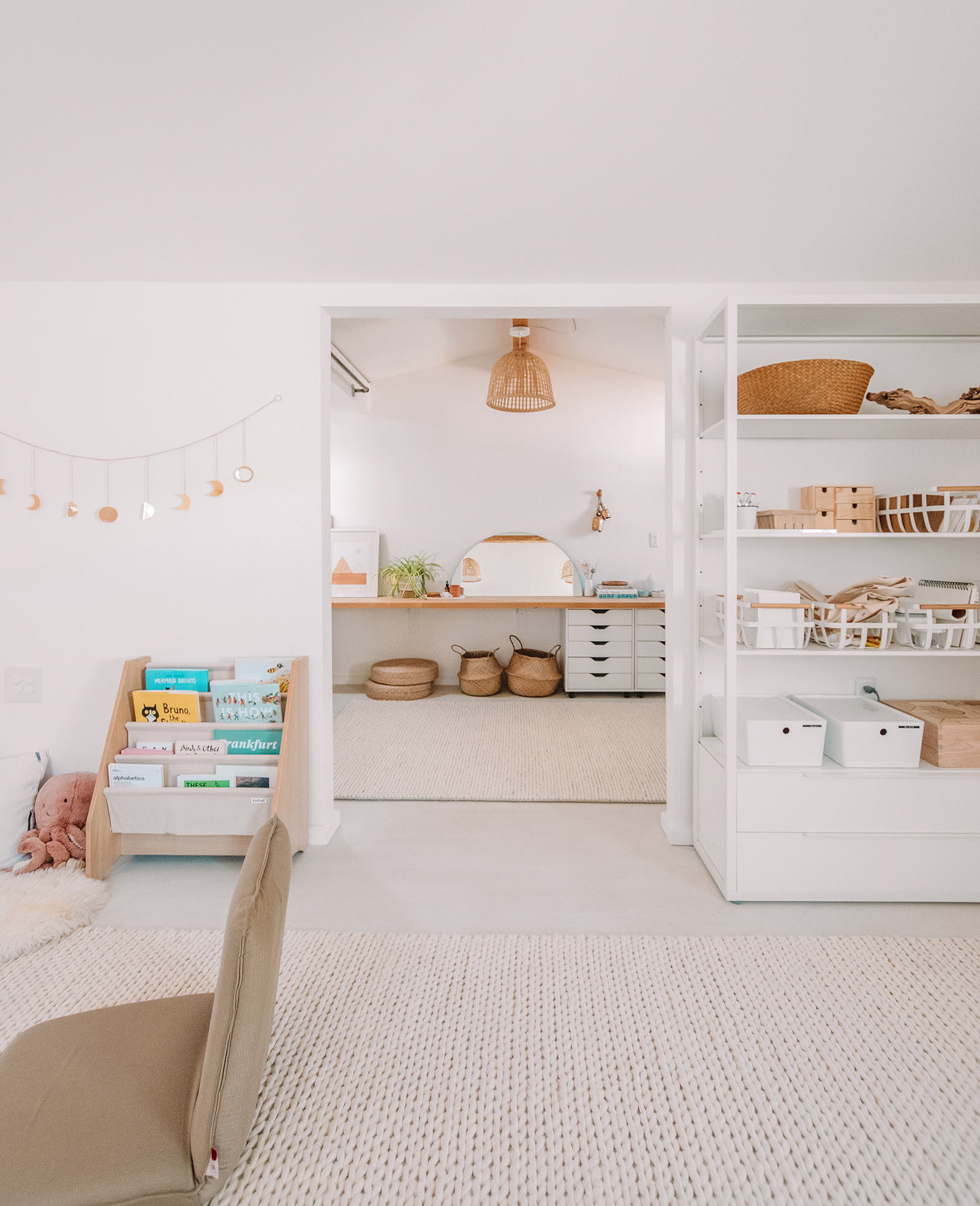 adding doors
now that we're expecting, we're planning to turn the guest room into a nursery (plan for that coming soon), and i realized that separating the two rooms would be super beneficial for all of us. we've decided to put glass doors to divide the two rooms– it's not a cheap option, but i think it would be really great for us to be able to use the other side.
right now, we aren't allowed in there while gid is working and it's a shame because it's a really large space (gid does lots of meetings all day long). so the idea of using the room in a better and more functional way for the family seems like a good move.
i want to do glass doors because there aren't tons of windows and i want to make sure the whole place still feels airy and light, with regular doors i don't think it would maintain that vibe. when not in use i like the idea of keeping the glass doors open. and for privacy i was thinking maybe some bamboo shades.
would love to do a barn door but we need all the wall space we can get so i don't want to use up any of it– on the wall to the left of the doorway i'm thinking about mounting a TV!!
designing it to be lots of rooms in one
because it will have to act as so many different rooms in one (a playroom, a guest room and i'd like it to feel like more of a chill room/makeshift office sometimes for myself), i've been trying to think of ways that i can incorporate furniture that works in different ways.
i love a murphy bed, but a sleeper sofa seemed like a better move for us because i'd love to have a couch in there when we're hanging out (and if we're adding a tv duh). i know sleeper sofa mattresses aren't the comfiest beds in the world, so we're adding a fluffy mattress pad and hope that will make a difference. (btw while i was still debating a murphy bed, i was seriously considering this one, love how much shelving it has!)
i considered a lot of coffee table/storage ottoman ideas but landed on how amazing it would be to have a pretty coffee table that could double as a kids play/drawing table. it took me days to decide on one that was the perfect height (tall enough for kids to sit at and had space underneath to tuck the chairs or stools in). the one i ordered is backordered but eventually it'll come!
and same with the stools, i wanted to find stools that would work at the table for the kids to sit at but realized they could also double as nightstands when the room is in guest room mode. very proud of myself for this problem solving!!
i also decided to redo the toy storage because our system right now kind of sucks. my bff has the ikea system and it seems so convenient to be able to tuck away and organize all the toys way better, and just like a better use of space than what we have at the moment (open shelves with baskets).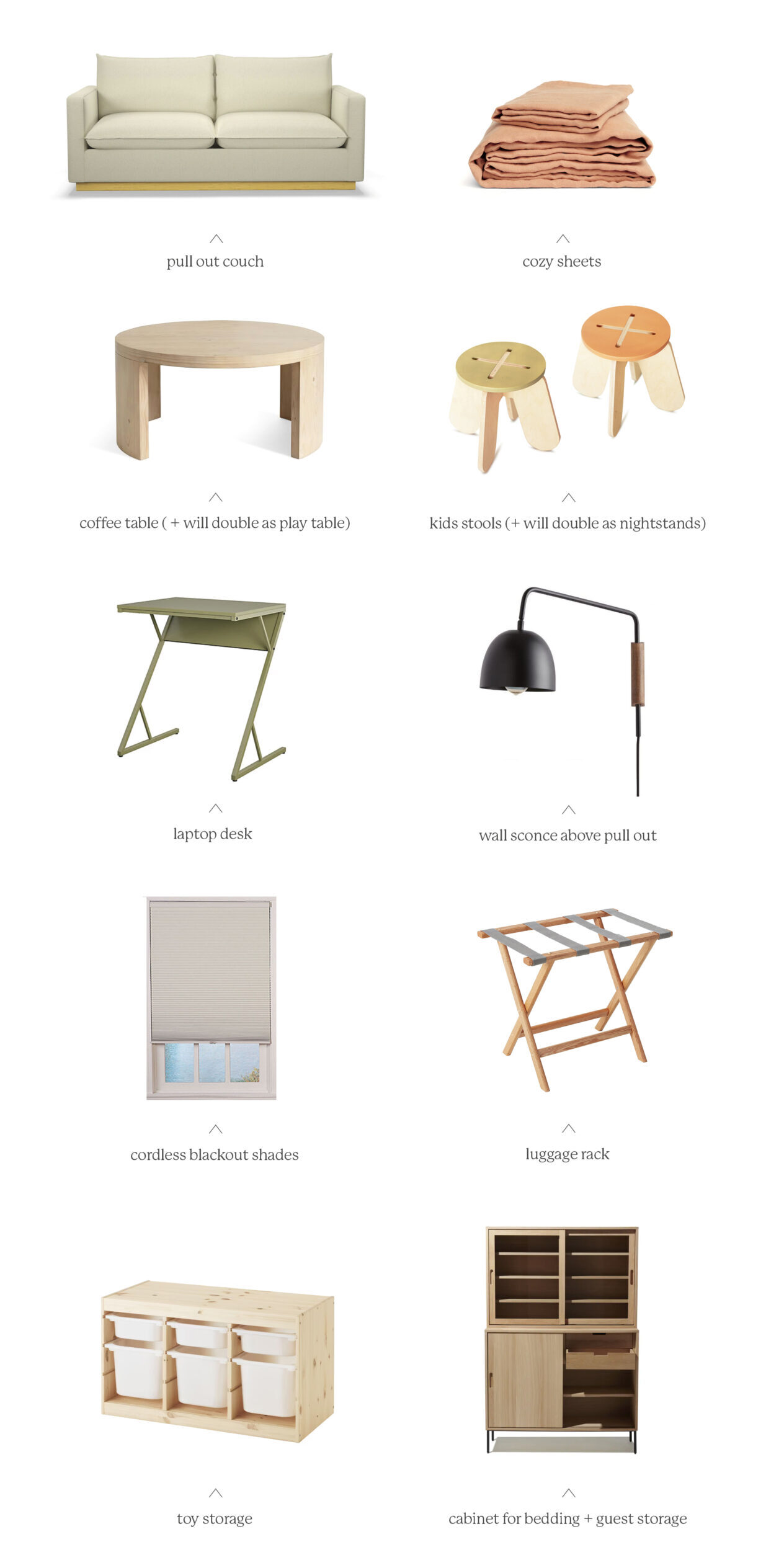 here's the sleeper sofa we ended up choosing! it looks so handsome compared to most and i love the wood base. it's also deep, which i love, because our living room couch is deep and i can't imagine a narrow sofa now!
these are the sheets we already have in the guest room and the linen is crucial because it might get hot out there. :/
we're also getting a mattress topper to hopefully cozy up the pull out mattress
because it's one little room, i thought long and hard about what kind of coffee table situation would work best, and realized having one that could double as a kids table for drawing/playing would be ideal. this table is the perfect height and i'm so happy i found it!
and these stools are so adorable and will be able to tuck underneath the coffee table, and we can use them as little nightstands when its in guest room mode.
i'm considering this laptop desk so that i could work on the sofa. it's very cute!
since there won't be a permanent night stand situation, a wall sconce seems like the right way to handle extra light.
these are the shades we used in our bedrooms and they're great. easy to install, inexpensive, and they function great.
there won't be a ton of space to "unpack" so we'll keep this folded up somewhere for living out of the suitcase. (this is our actual luggage rack but i think the one i found is very cute if you're not into DIY!)
i realized that swapping our current open shelves for these would make a huge difference. way better use of space and much easier to hide/organize all the toys and keep them contained.
right now we have a metal bookshelf but i'd love to swap it for something like this that has some hidden storage for bedding, work stuff, etc.
---
and if you've done a guest room/playroom/office/chill room, i'd love to know your thoughts on making it work as lots of rooms in one!