pretty everything : standing + table fans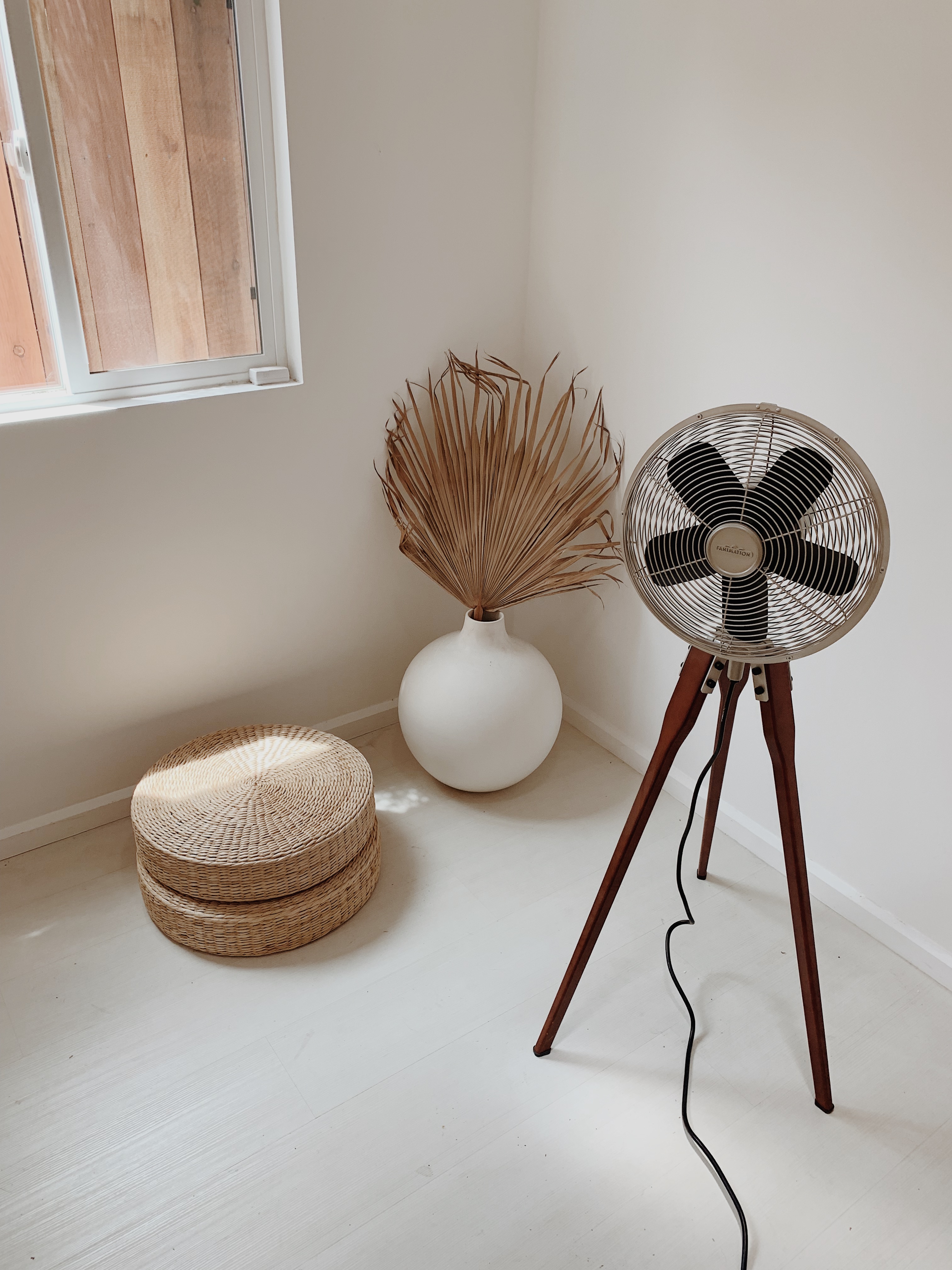 actually had a reader write and ask if i had a recommendation for an attractive fan, and since there's a legit heatwave happening in LA right now– i figured it was a great time to do a roundup! sadly in general, there aren't a ton of modern fan options, but i sifted through the minefield of cheap plastic fans and found some pretty good ones!
the fancier fans definitely come with fancier price tags, but it's for sure one of those things that you wouldn't be replacing annually like you might with the cheap fans, so i think it's worth the extra expense if you can swing it.
also! some of these are smaller desktop fans which i almost excluded, but i think they can be super helpful if you stick them on your nightstands during bed etc, so just make sure if you're purchasing one you're looking at the size 🙂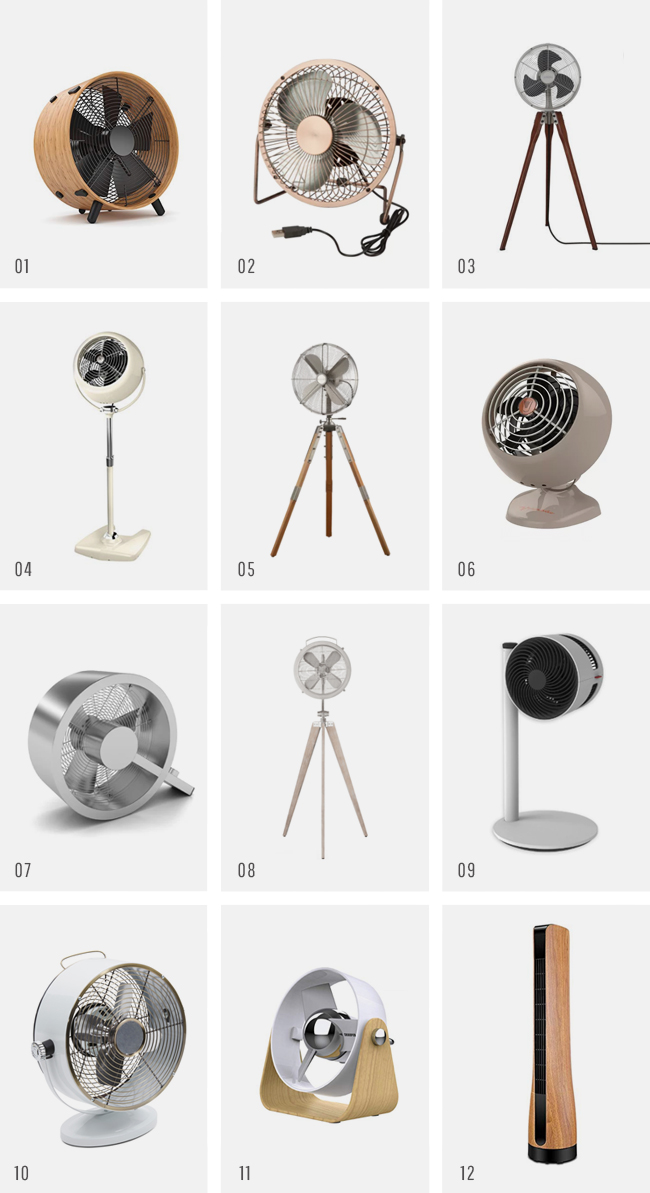 01. stadler form OTTO fan in bamboo $200
02. honey can do USB desk fan in bronze $12
03. fanimation arden pedestal fan $370*
04. vornado vintage pedestal fan $249
05. star fans tripod fan $390
06. vornado personal fan in taupe $40**
07.  stadler form Q floor fan $128
08. quorum international pedestal fan $514 (GULP)
09. boneco standing fan $90
10. jimco retro metal fan $30
11.  sharper image desk fan $20
12. jian e floor tower fan $271
*we got this for a wedding gift and it works really well! and it started making noise so we called the company and they replaced it for us!
**ok so this one comes in a larger size, but not in the taupe color i love so much. here it is though!